It can be challenging to sell a house in a competitive market. This is especially true if you're selling an older house that doesn't have the same appeal as a newer model.
In Sydney, the real estate market is booming. Prices for houses are at an all-time high, and there are more buyers than ever before. This means that if you're selling your house, you must be prepared to do so quickly and ready to face stiff competition.
You can do certain things to make your house more attractive to buyers and increase the chances of selling it quickly.
Here are some top tips for selling your house right away:
Make Sure the House is in Good Condition.
This may seem obvious, but local real estate agents say its important to ensure that your house is in good condition before putting it on the market. Buyers will be put off by any major repairs that need to be made, so it's important to fix any problems before listing the property.
If you're unsure what needs to be fixed, real estate agents add that you should consider hiring a home inspector to give you a report. This will help you identify any potential problems that could deter buyers.
Price the House Competitively
When pricing your house, consult a real estate agent to get an idea of what similar properties in the area are selling for. It's important to price your house competitively to stand out in the market.
If you're unsure what a competitive price would be, consider asking for the best price and then be willing to negotiate with buyers. This will give you room to work with and may help when selling property.
Enhance the Curb Appeal
First impressions are important, especially when selling a house, which is why it's important to enhance the curb appeal of your own property.
Some simple ways to do this include power washing the exterior, add a fresh coat of paint at the front door, changing the light bulbs, and trimming the hedges. By taking these steps, you can make your house more inviting and increase the chances of a quick sale. These simple things make all the difference.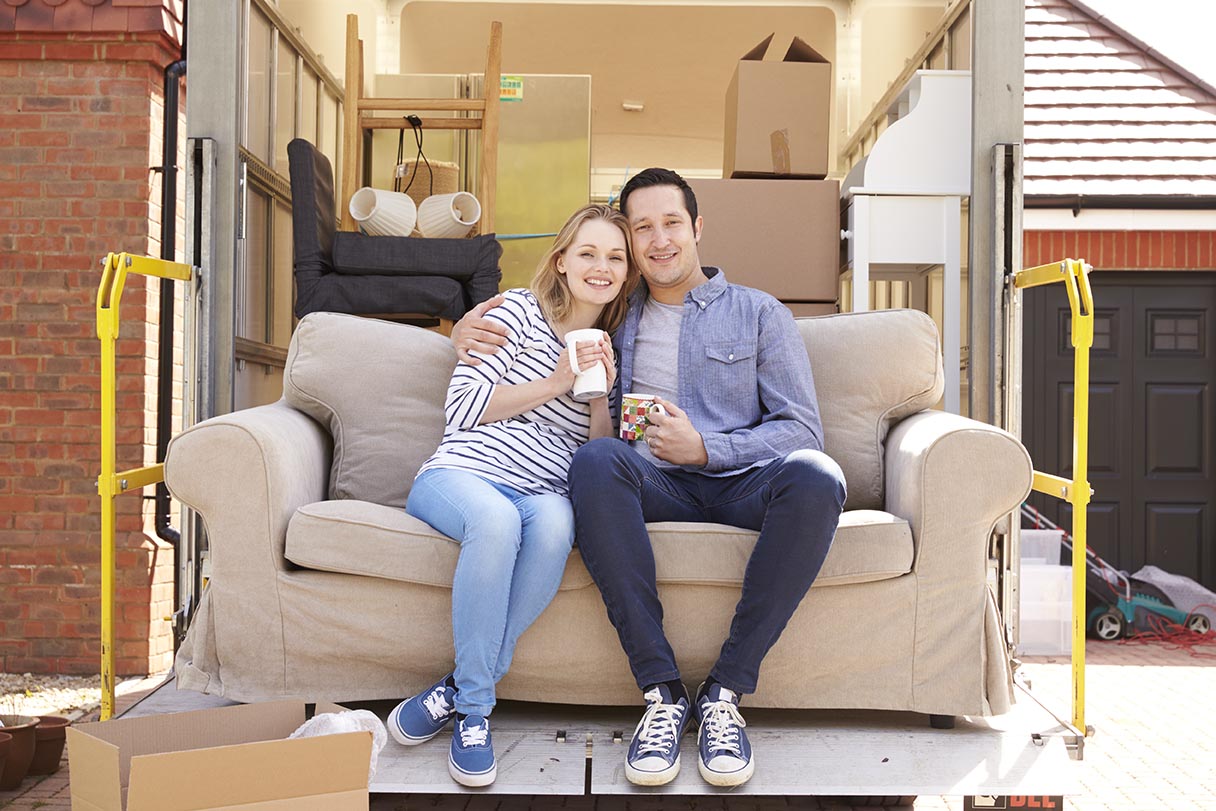 Stage the House Effectively for Potential Buyers
Staging is an important part of selling a house quickly. When potential buyers see the property, they should be able to envision themselves living there. This means that the house should be clean and clutter-free.
It's also a good idea to make necessary repairs or updates before staging the house, giving it a fresh look and making it more appealing to a potential buyer. You may even consider hiring a professional stager to help you make the most of your space and attract more prospective buyers.
De-Personalise the Property
Your home has your personality and character written all over it. But when selling, you need to depersonalise the property so a prospective buyer can see it as their own. This means removing any personal items, such as family photos and collections so you can sell your house faster.
It's also a good idea to neutralise the decor to appeal to a wider range of people. This can be done by adding fresh paint to the walls in neutral colours and removing any bold or bright furnishings. You can also let more natural light in by removing curtains and blinds in the property.
By taking these steps, you can help buyers see the house as their own and increase the chances of selling the house fast.
Remove Your Belongings
It will not look good to still have your bikes in the garage or your old items in the storage shed. When selling a property, it is important to remove all of your belongings from the premises, including everything from clothes to furniture.
While it may be tempting to leave some items behind, it's important to remember that more potential buyers will want to see the house as a blank canvas.
We all know packing your things and moving them elsewhere can be a big production. This is why you should hire expert removalists to do the job for you. Not only will they be able to quickly and efficiently remove your belongings, but they will also take care of all the packaging and transportation.
Many storage facilities offer short-term rentals if you need help storing your belongings. This will give you a place to keep your things while the house is on the market.
Promote the House Online
In today's market, it's important to promote your house online. This means creating a listing with good photos and descriptive text. You'll also want to list the property on popular real estate websites.
By promoting your house online, you'll be able to reach a larger audience of potential buyers. This will give you a better chance of selling the house quickly.
Hire the Right Real Estate Agent
If you want to sell your house quickly, hiring a good real estate agent is important. They will be able to help you price the property competitively and market it effectively. A good agent can also negotiate with buyers on your behalf.
When choosing an agent, be sure to interview multiple candidates. This will allow you to learn about their experience and decide if they're the right fit for you.
Schedule Showings and House Tours
Once you've listed your property, it's time to start scheduling showings and house tours. This is the best way to get potential buyers interested in the property.
You should try to schedule showings at times that are convenient for potential buyers. This may mean having showings on weekends or in the evening. You'll also want to ensure the house is clean and presentable for each show.
By making your property accessible and inviting, you can help increase the chances of a quick sale.

Be Ready to Give Discounts
If you're looking to sell your house fast, you may need to be willing to give discounts. This could mean offering a lower price than you originally wanted or giving buyers credit for closing costs.
While it's not ideal for giving discounts, it's sometimes necessary if you're looking to sell quickly.
Consider Renting the Property
If you're not in a hurry to sell your property, you may want to consider renting it out. This will allow you to make some money from the property while it's on the market.
Renting your property can also help to increase its value, and this is because potential buyers will see that the house is already generating income.
If you decide to rent your property, be sure to screen tenants carefully. You'll want to ensure they're reliable and take good care of the property.