Many people find moving to a new house extremely stressful, more so when they have to go through the process of getting everything organised again. But you can keep your home in order, even during a big move, just by following these seven essential tips:
Book a Removalist Service Way Ahead of Time.
Instead of putting off this task until the last minute, it's best to book your removalist well in advance. This will give you enough time to declutter your home and get everything else organised for the move. Not to mention, it'll also take a lot of stress off your plate come moving day.
Hire a professional team who will help and guide you. If you don't have a lot of experience with moving, then it may be good to hire professional packers who can help you with everything. For example, the moving company can come in and pack all your belongings before the big day so that there's one less thing for you to worry about.
Additionally, moving services can take care of disassembling your furniture, unpacking your belongings, and setting everything up again in the new place. You can choose from a wide range of services when you hire a professional removal company, so it'll be great to find a removalist company that offers everything you need, including the moving truck.
Once you have that dealt with moving services and have that squared away, you can move on to the next steps. There are a lot of things to do and prepare for in the days leading to moving day. It's best to have each family member involved in the process of moving house.
Make a Detailed Checklist for the Moving Process
When it comes to moving house, organisation is key. One of the best ways to stay organised is by making a detailed checklist for the upcoming move. This way, you won't forget anything, right down tot he zip lock bag and toilet paper, and you'll know what to do and when.
Not only that, but you can use this list to keep track of your progress. For instance, you can tick off each task as you complete it so that you don't have to constantly go back and forth between different tasks.
A checklist will also come in handy on moving day, as you can use it to make sure that everything is in its rightful place before the moving service arrives. You can give clear instructions to the moving company based on the items on your checklist.
First, Declutter, Then Pack Your Moving Boxes.
Once you've had enough time to sort through all your belongings in the entire house, it's time to start packing. Decluttering your current house is essential before you can even begin to pack, as it will make the whole process of moving house much more organised and streamlined. Not to mention, you will save money with these few tips and do a fantastic job of moving.
While you may be tempted to just start throwing things into boxes without thinking too much about it, this will only make things more difficult and chaotic in the long run. So, take your time to sort through everything and get rid of anything you don't need or use anymore.
This includes clothing you no longer wear, books you've already read, outdated furniture, and anything else you don't need like old coffee mugs and collectible items.
Also, make sure that you pack your belongings with care so that they won't get damaged during the move. This is especially important for things like dishes and antiques, which are usually more fragile and delicate. Therefore, make sure you use plenty of bubble wrap, plastic tubs, and other protective packing materials that will help as you pack things when moving house.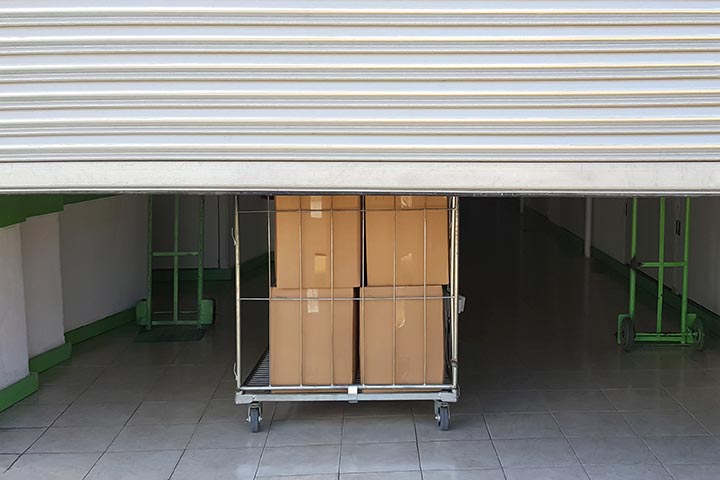 Pack All the Boxes According to Room.
It is easier to keep everything in its place if you take one thing at a time and arrange it in well-labelled containers. It is best to pack your belongings according to the room where they belong or will be used and then start labelling boxes.
For instance, you can label boxes as living room, kitchen, bedroom, linen closet, etc. Once done, you may place them all in one corner of your home. This will also be helpful to the movers as they can more easily identify the boxes that need to be taken out first and sent directly to their final destination.
Additionally, you can also write a list of each room's contents in order to avoid any confusion and mix-ups. This way, you won't have trouble finding specific things later on when unpacking everything at your new place. You can add where your son's favourite toys are, where the pet essentials are, and also where you placed all the important documents as you pack items.
Use Boxes and Bins of Different Sizes.
When packing your belongings, you should also think about using boxes and bins of different sizes. This will come in handy when trying to fit everything into your new place, as some items may be too big or bulky for certain areas.
For instance, you can use smaller boxes for books and clothes, while larger ones can be used for things like lamps and vases. Additionally, you may also want to use bins or baskets for any loose items that won't fit well into boxes.
This will also make unpacking much easier as you won't have to search through many different boxes for one specific item. Instead, you can just grab the bin or basket you need and go from there.
Use Color-Coding as a Packing Strategy.
A great way to keep everything organised when packing is using colour-coding as a strategy. This involves using different coloured labels or stickers on your boxes so that you can easily sort them out later on.
For instance, you can use coloured tape or stickers to mark boxes according to the room where they belong. This will make it much easier for you or other family members when unpacking as they can just grab a box and place all of its contents in their respective places.
Another way that colour-coding can be helpful is by using different colours to represent different family members. This is especially useful if you have kids, as they can be responsible for their colour-coded belongings.
There will be no confusion about who owns what and where everything should go. Plus, it's a great way to teach kids about organisation and responsibility from a young age.
Create a "First-Night" Box
Consider the non-essentials you'll need on your first night in your new home and pack them in a box. This "first-night" box should include items like toiletries, pyjamas, a change of clothes, towels, sheets, pillows, snacks, drinks, and anything else that you or your family might need.
This way, you won't have to go through all of your boxes to find these things when you first arrive, which can be quite stressful. Instead, you just have to bring your first-night box with you, and you will be good to go!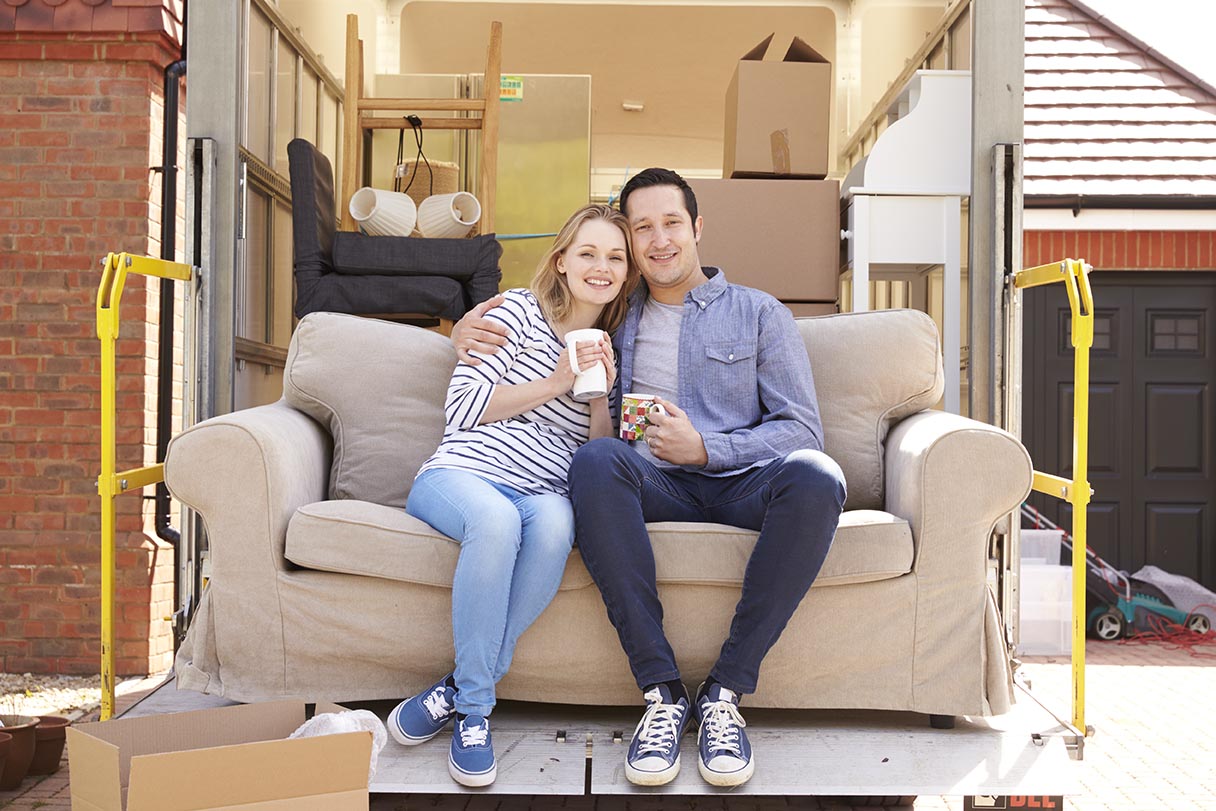 Settling Into Your New House
The challenge isn't over after you've shipped all of your belongings to your new house. Once there, you have to contend with the daunting task of organising your new house. It will be challenging if you have so much stuff to sort through, so hopefully you have packed and labelled the items you have brought on moving day.
Clean Before You Move In
It may be difficult to do this when you're already exhausted from all that moving, but cleaning before you move into your new house will make it easier to arrange everything in an organised manner. This will also allow you to get a feel of the space and develop a game plan on how to utilise it efficiently.
Have a Floor Plan
You don't need to be an architect to create a floor plan, but having some kind of blueprint will make it easier to decide where to put your furniture. Once you have a plan, stick to it as much as possible so you don't have a cluttered home.
Give Your Home a Fresh Start
Don't be tempted to use the same colour palette and arrangement you had in your old place. Make your new home feels like something exciting and fresh by choosing different colours, textures, patterns, and even furniture.
Keep Things Out of Sight
Instead of taking extra time to arrange everything properly, keep some things out of sight by installing cabinets, shelving, and organisers. You can choose from various options such as shoe racks and closet organisers that will help you keep things in order.
Create that 'Home Sweet Home' Feeling
While maintaining order is important, don't forget to make your new home feel like a comforting haven for your family. Add personal touches such as family photos, artwork, plants, and other decorative pieces to make it more welcoming.
Make the Most Out of Storage Areas
Don't you have a lot of storage space in your new home? That's okay because there are different ways you can utilise every nook and cranny for extra storage, and this includes under staircases and on top of cabinets.
Living in a cluttered home is stressful. If you want to make your life easier, organise and declutter your new place as quickly as possible after moving in. With these helpful tips at hand, you'll be able to keep things organised so you can begin enjoying your new home!