Although it may seem like there's still plenty of time until the moving day, it's good to start preparing well in advance. Completing specific tasks beforehand can make a move go more smoothly and reduce stress levels.
Preparing for moving day might be stressful, but feelings of anxiety can intensify when you add preparation to the mix. The whole process can feel completely overwhelming. However, by following the top five tips below, you can ensure that everything goes as smoothly as possible on the big day.
Here are the top 5 things you should do to make sure your move goes smoothly:
Utility companies and insurance companies should be notified.
Notify your utility and insurance companies of your impending move so that they can stop providing service at your current residence. You must also inform them of your new address for them to send you a final bill, regardless of whether you are moving long-distance or just moving locally.
Remember to take a meter reading before leaving on your moving day; you'll need to give it to your suppliers so they can send you your final bill. Make a mental note of the reading to double-check it when you get your account. Take a photo with your phone if it's more convenient.
Organise your packing
Start packing as soon as you know you're moving house. This way, you can take your time and won't have to do it all in one go. Packing also allows you to declutter your home and get rid of items you no longer need or want. Additionally, start packing the items you use the least; this way, you won't have to go through the hassle of unpacking them first when you arrive at your new home or after the moving truck has unloaded your possessions.
You should also label the moving boxes based on the destination room so that it will be easier to unpack the items. If you're hiring a moving company, they can also carry the moving boxes into the rooms and unpack them if this is part of the house move package or service you have signed.
Arrange for transportation
If you're driving to your new home, make sure your car is in good condition and has everything you need for the journey. This includes a map (just in case), snacks like pre-made sandwiches, drinks, and a first-aid kit. You may also need a parking permit for your upcoming move.
If you're taking public transportation, find out the schedule and routes in advance to plan your moving date and the moving process accordingly. This will also help you take care of moving-related expenses, such as your security deposit, insurances, and others.
Update your contact information
Make sure to update your contact information with family, friends, businesses, and organizations. This way, they'll know how to reach you after you move. You can also update your information on social media platforms so that people who aren't in your address book can still get in touch with you.
Hire professional movers
If you want to reduce the stress of moving, hiring a professional moving company is the way to go. They'll take care of all the heavy lifting and packing for you to focus on other things. Just be sure to do your research and hire a reputable company.
These are the top 5 things you should do before moving day. You can ensure your move goes smoothly without any stressful surprises by following these simple tips.

How to Pack Things Efficiently When Moving to a New Address
One of the most important things to do when preparing for a move is to pack your belongings efficiently. This will make a move more accessible, but it will also save you time and money. Here are some packing tips to help you get started:
1. Get rid of anything you don't need or want.
The most straightforward approach is to hold a garage sale or donate out-of-date merchandise to charity. This will help you reduce your burden and make packing and unloading easier.
2. Invest in suitable packing materials.
The following are some materials you'll need boxes, tape, bubble wrap, and labels. High-quality supplies will safeguard your belongings while making the packing process more accessible.
3. Pack one room at a time.
Packing can be a challenging task, so it's best to tackle one room at a time. Start with a few items you use and work your way up to the ones you use most. This will make unpacking more manageable and help you stay organized.
4. Label all of your boxes.
Labelling your boxes while they're still stacked will assist you in keeping track of them and making the process of unpacking easier. Make a list of everything contained in each box and where it is to be placed.
5. Protect fragile items.
When packing fragile items, use bubble wrap or packing peanuts to cushion them. To handle these boxes with care, make a label for them that says "fragile."
6. Use small boxes for heavy items.
It's easier to carry and lift small boxes packed with heavy items, which will also prevent your packages from breaking and spilling their contents.
7. Pack an essentials box.
This box should include items you will need right away, such as toiletries, a change of clothes, and medications. You won't have to dig through all of your boxes to find what you need.
8. Clean as you go.
Take advantage of each space to clean a little while packing. It will make unpacking more accessible and help you get settled into your new home more quickly.
9. Ask for help.
Packing can be time-consuming, so don't be afraid to enlist the help of family and friends. They can assist you in packing, transporting boxes, and even cleaning your old house.
10. Take your time.
It's tempting to speed up the process and get everything packed before heading out, and as a result, you may make mistakes or suffer injuries due to rushing. So take your time and focus on packing one room at a time instead of trying to do it all at once.
Following these packing tips will help make moving day more accessible and less stressful. By taking the time to pack efficiently, you can make sure your belongings are protected and arrive at your new home safely.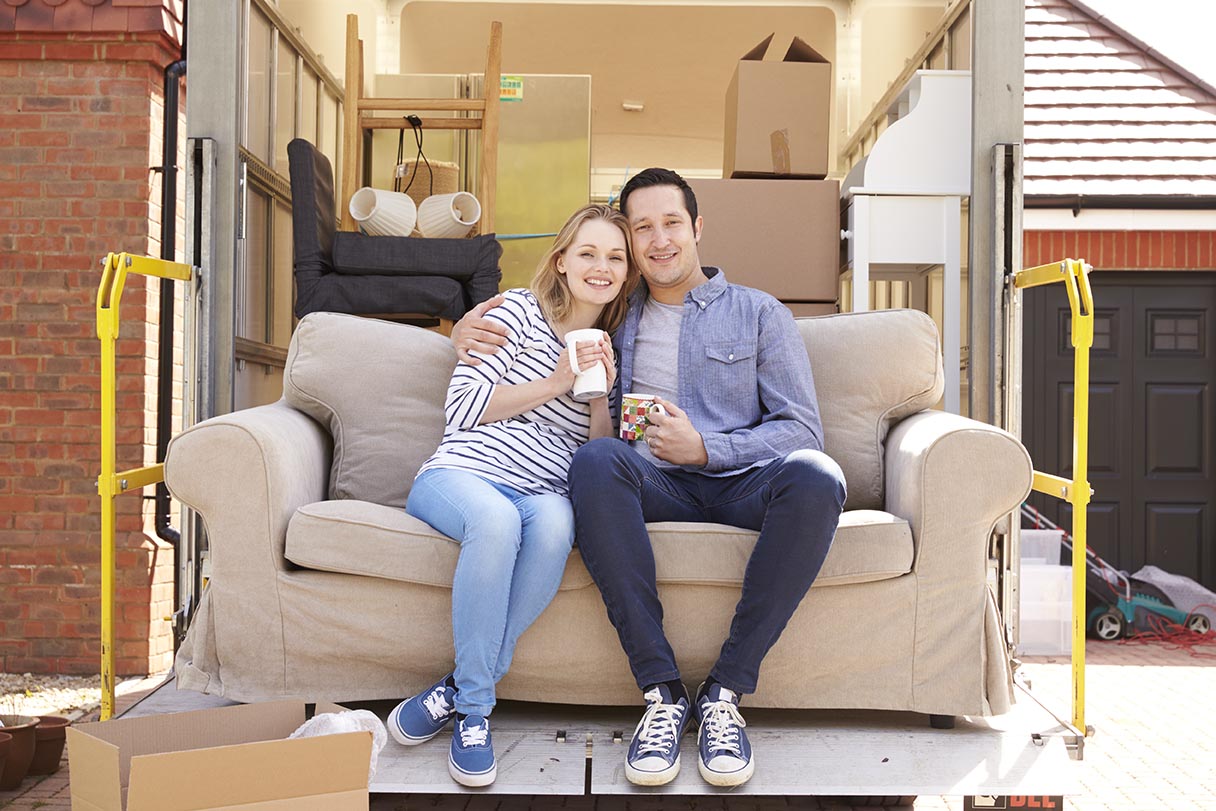 Are You Ready for a Stress-Free Moving Day?
Moving is a significant event in anyone's life, and there are many things to do before the moving day arrives. We've put together the top five things you should do to get ready for your move for homeowners and business owners alike.
By following this advice, you can make your moving day run as smoothly as possible and minimize stress levels. Have you started preparing for your move? If not, don't worry – there's still time! Start with these five tips, and you'll be on your way to an easy transition.