Moving can be one of those challenges that almost everyone must face, such as travelling a long distance through a dull landscape. It isn't always pleasant, and it isn't always enjoyable, but it almost always yields a positive result. Of course, the key to ensuring that the move goes as smoothly as possible is to be prepared. And being prepared starts with packing correctly.
How to pack for moving entails having all of the necessary equipment and materials on hand and taking enough time to properly pack each item with bubble wrap and moving boxes to arrive in one piece at the new location.
Packing for a move may be a daunting chore, but it does not have to be with some planning, the right packing materials, and helpful packing tips.
Here are Some Packing Tips From the Pros:
Get organised
Create a list of everything you need to pack and organise it. This will assist you in packing more efficiently and staying organised during the move. Suppose you need to stock up on a few boxes, packing materials, bubble wrap, packing tape, wardrobe boxes, toilet paper rolls, garbage bags, etc. Do it early so you can also find the best deals and buy packing moving boxes in bulk if need be.
Begin early.
Packing must not be left until the last minute. Begin many weeks in advance so and take your time and pack appropriately. You can stack your packed boxes, and kids toy boxes in one corner of the room as you start packing. Knowing how many boxes you have will also make it a bit easier to ask for a quote from a moving company. This is one of the packing tips for moving house.
Make use of high-quality materials.
Use high-quality materials like bubble wrap and cardboard boxes while packing your belongings. Buy the right-sized boxes and packing tape. Set aside wrapping materials such as plastic wrap and zip lock backs to pack dishes and lighter items. This will help to ensure that your possessions are safe in transit while moving house.
Start with the heaviest stuff.
Pack the heaviest goods near the bottom of your boxes. This makes them easier to transport and keeps them from injuring lighter goods.
Clearly label everything.
Each box should be labelled with its contents and the place it belongs, and this will make unpacking much more accessible and keep track of your belongings during the transfer.
Safeguard your valuables.
Pack your most expensive possessions individually and transport them with you during the transfer. This will keep them from being misplaced or damaged during the migration.
Employ a professional.
If the notion of packing and relocating overwhelms you, consider hiring a professional moving company. They can handle all of the details, making your move much more manageable.
Give yourself plenty of time.
Packing and moving can be stressful, so take your time and try not to do everything all at once. You can make the procedure smoother and less stressful by following these suggestions.
Make a strategy for unpacking.
Once you arrive at your new house, take some time to plan out where everything will go. This will make unpacking much more accessible and will assist you in avoiding clutter in your new house.
Have fun in your new home!
After packing and transferring, take some time to relax and enjoy your new home after hard work. Applaud yourself on you've done an excellent job, and start making memories in your new home.
Packing is to be a stressful one. By following these packing tips, you may make the procedure easier and less after all of the hard work. With some forethought and careful packing, you may arrive at your new house ready to begin living your new life.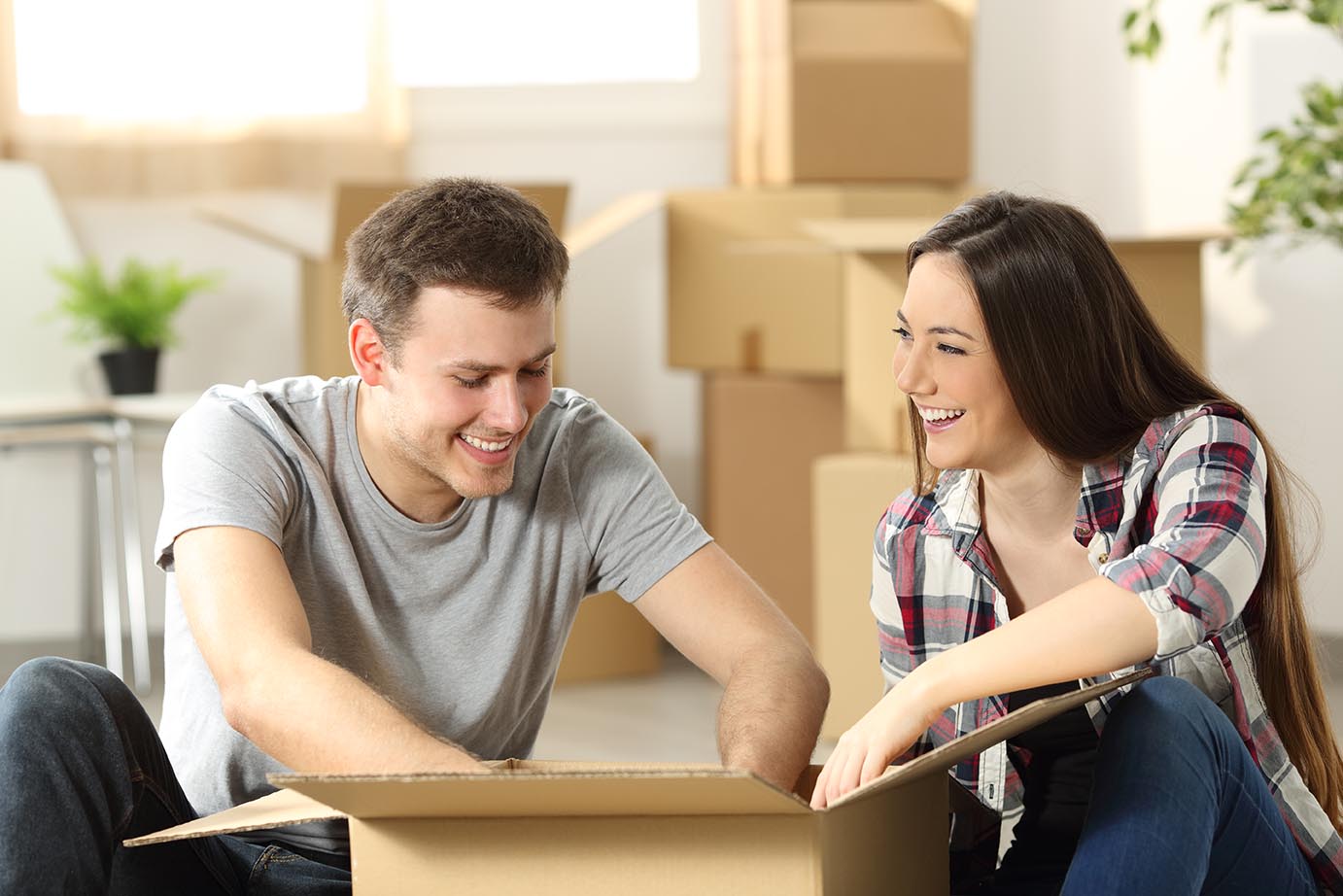 Use the Best Moving Boxes, Packing Supplies When You Pack Boxes for Moving
It is very important that you use the best quality moving boxes and packing supplies when packing for a move. Cheap or flimsy materials will not protect your belongings during the move and could cost you more in the long run.
Get your moving boxes from a reputable source.
Your local hardware store or home improvement centre is good to start. You can also find good-quality moving boxes online from websites that sell moving supplies.
Choose the right size box for your belongings.
You don't want to cram everything into one big box – that will make it too heavy to lift and could damage your things. Conversely, you don't want to use too many small boxes, as that will make the packing process take longer.
Label your boxes
As you pack each box, label it with the contents and the room it is going in. This will save you a lot of time and hassle when unpacking at your new home.
Use packing paper or bubble wrap.
Packing paper or bubble wrap will protect your belongings from being damaged in transit. Make sure to pack delicate items carefully, so they don't get broken.
Use strong tape
You want to use good-quality, strong tape to seal up your boxes, which will keep them closed and prevent your things from falling out during the move.
Packing Tips to Avoid Costly Mistakes:
Avoid procrastination.
Among the most common errors individuals make while packing for a move is leaving it until the last possible moment. This will increase your anxiety and make loading more difficult.
Avoid overpacking.
Packing too many boxes might be daunting and complicate the moving process. Pack only what you need and leave unneeded items at home.
Do not load fragile objects incorrectly.
Use plenty of bubble wrap or padding to safeguard fragile things when packing them. Pack them carefully and clearly label them so they don't get misplaced or destroyed during the relocation. Some even use zip lock bags and paper plates or wrap fragile items in toilet paper before loading them unto packing boxes. Do what you think is best, you can never be too careful with your precious items.
Don't overlook the necessities.
It is critical to mind the conditions when packing for relocation. Pack a change of clothes, toiletries, and any other goods you may require when you arrive at your new home.
Don't ignore your pets.
If you have pets, plan for their care throughout the transfer, and this could entail hiring a pet sitter or finding them a temporary home.
Avoid attempting to accomplish everything yourself.
Packing and relocating can be stressful, so don't try to handle it all independently. Enlist the assistance of friends and family, or contact a professional moving company to take the details for you.
Don't forget to update your contact information.
Make sure to update your contact information with friends and relatives and change your address with the post office. This ensures that you continue to receive mail and packages even after you relocate.
Remember to take a rest.
Packing and relocating can be stressful, so take your time. Take frequent pauses, and be sure to get plenty of rest.
Don't leave packing until the last minute.
Begin packing early and gradually fill over time. It will save time, and you can pack more attentively.
Remember to have fun.
Although packing and relocating might be stressful, it is critical to enjoy the process. After all, you're relocating to a new location and beginning a new chapter in your life. Accept the change and look forward to the journey!
Packing for relocation does not have to be stressful, and you can make the procedure considerably more manageable and less chaotic if you avoid these frequent blunders. With some forethought and careful packing, you may arrive at your new house ready to begin living your new life.

Conclusion
So, whether you're a first-time homeowner or a business owner looking to transfer your workplace, utilise this approach to make packing as stress-free as possible. Don't be hesitant to call in reinforcements if you ever feel overwhelmed!
Professional movers can alleviate the stress of relocating and ensure that your belongings arrive securely at your new home. Are you ready to get started?