According to a recent survey, the average person moves 11.4 times in their lifetime. Whether you're a serial mover or this is your first time relocating, there's no doubt that packing up your entire life and settling into a new home can be daunting.
To help make your next move as stress-free as possible, we've put together a helpful guide to unpacking and settling into your new house. From decluttering your belongings to making sure your utilities are set up, read on for our top tips on how to make the most of your new digs while ensuring all your stuff is in place.
How to Settle in With All Your Belongings
Settling yourself after moving into a new house is one thing, but getting everyone else in the family on board can be another story. You may feel overwhelmed with the new space, especially if you're just unpacking boxes and all your belongings are in one room.
If you're finding it hard to adjust to your new surroundings while living out of cardboard boxes for the first few days, here are a few tips that might help:
Get to know your new neighbourhood.
One of the best ways to feel at home in a new area is to get out and explore. Go for walks or runs around the block, scope out local coffee shops and restaurants, and introduce yourself to your neighbours. This is one of the best ways to manage relocation process. The more familiar you are with your surroundings, the more comfortable you and your family members will feel in your new home.
Make your space your own.
One of the quickest ways to start feeling at home in a new house is to personalise your space. After a professional removal company has delivered your major appliances, moving boxes, dining room furniture, and kitchen boxes, you can work at your own pace in decorating the house and all of the rooms.
Hang up some artwork, put out family photos, or rearrange your furniture to make you feel comfortable. Whatever you do, don't be afraid to add your personal touch to your new home. Don't rush though, everything will look better after you have had a good night's sleep and have studied the floor plan of the house.
Start unpacking all the boxes as soon as possible.
It might seem daunting, but the ultimate unpacking guide suggests unpacking as soon as you can to settle into your new home much faster. Not only will it make your space feel more organised and put together, but it will also give you a chance to familiarise yourself with all your belongings. Plus, the sooner you unpack, the sooner you can start enjoying your new home! make sure you have your inventory list ready when moving house so you can quickly find essential items and place the moving boxes in the right rooms. You can give a copy to the removal company and professional movers so they can delegate tasks to their team members.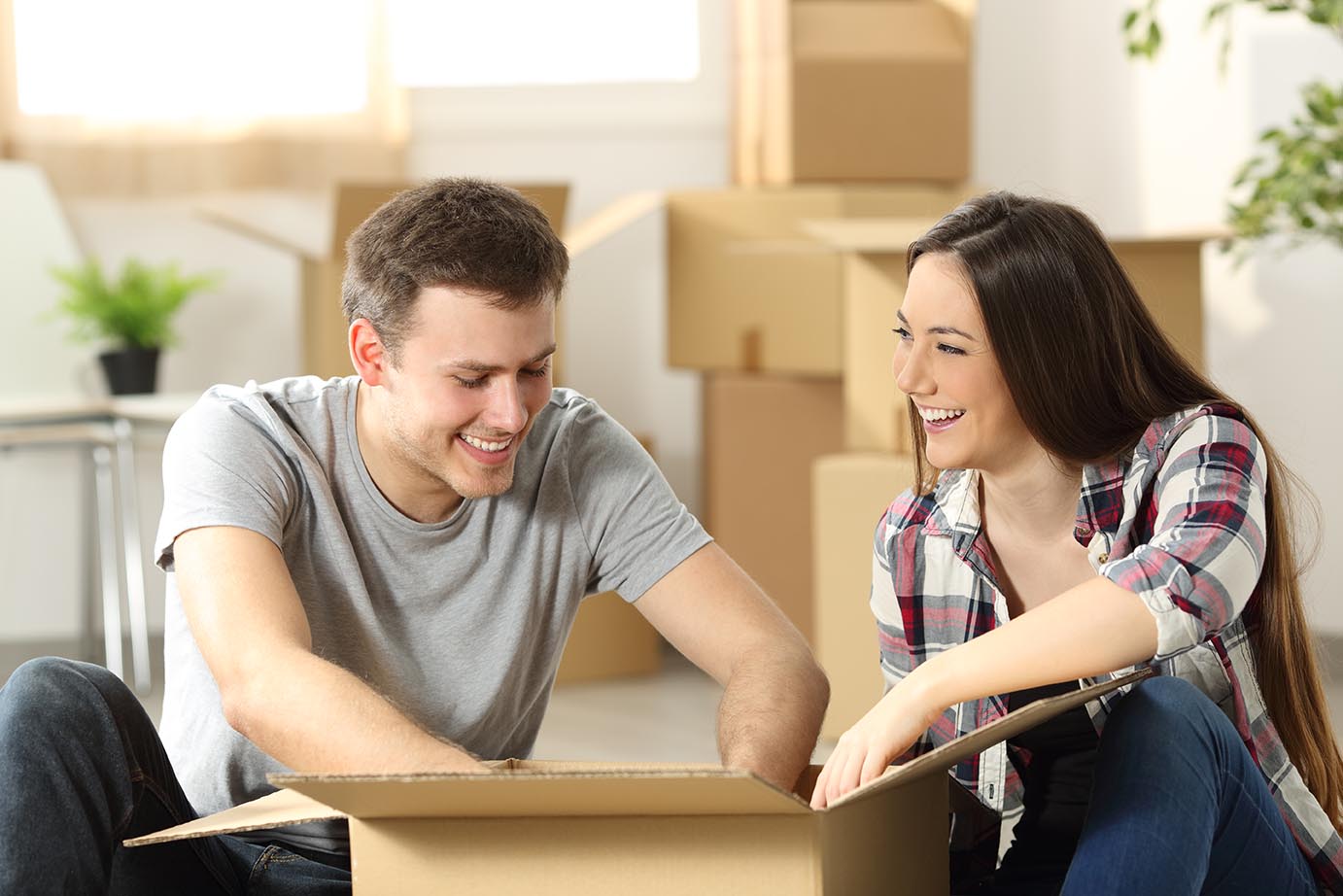 How to Pack and Unpack Fast
Your moving company can help you finish unpacking so you can start organising items in different rooms. Once all the boxes are in your new home, it's time to start unpacking. But before doing that, you need to know how to pack and unpack efficiently. Here are some tips to help you finish the job quickly and smoothly.
Make a plan
It's essential to have a plan before you start packing or unpacking. Otherwise, you'll likely end up with a lot of clutter and chaos. To make things easier on yourself, create a packing list that includes everything you need to pack and move. This will ensure that you don't forget anything important.
Get organized
Once you have a packing list, it's time to get organized. Start by sorting your belongings into categories such as clothing, kitchen items, bathroom items, etc. This will make it easier to find things when you're ready to unpack.
Label everything
As you pack each box, label it with the contents and the room it's going in. This will save you a lot of time and frustration when trying to find things later.
Pack smart.
When packing your belongings, be sure to use smaller boxes for heavier items and larger boxes for lighter items. This will make moving and unpacking easier. Also, be sure to wrap fragile items carefully to avoid breakage.
Unpack essentials first.
Once you've moved into your new home, start unpacking the essentials first. This includes things like clothing, toiletries, and bedding. This will help you feel more comfortable in your new home while you're still getting settled.
Take your time.
Unpacking can be a daunting task, so don't do it all at once. Take your time and focus on one area at a time. Before you know it, you'll be all settled into your new home.
Factors to Consider When Unpacking
When you're unpacking your belongings in your new home, there are a few things you'll need to take into consideration. Here are a few factors to keep in mind:
The climate in your new home
If you're moving to a new climate, you'll need to adjust your wardrobe accordingly. Be sure to pack and unpack your clothing accordingly.
The layout of your new home
Take some time to familiarize yourself with the layout of your new home. This will help you know where to put things when you're unpacking.
Consider how your lifestyle will change in your new home. If you have kids, you'll need to ensure enough space for them to play. If you work from home, you'll need to ensure your office is set up comfortably and efficiently.
By taking the time to consider these factors, you can ensure that unpacking and settle into your new home is as smooth and stress-free as possible.
When Do You Need Help With the Unpacking Process?
Having an extra pair of hands while unpacking can be extremely helpful, especially if you have a lot of stuff. If you're not sure when to ask for help, here are a few signs that it's time to get some assistance:
You're feeling overwhelmed
If you're starting to feel overwhelmed by the thought of unpacking, it's time to ask for help. Trying to accomplish too much at once can overwhelm and cause unnecessary stress.
You don't have enough time.
If you're short on time, it's best to ask for help rather than try to do everything yourself. This will prevent you from feeling rushed and stressed out.
If you have any fragile items that need to be unpacked, it's best to let someone else handle them. This will prevent them from being damaged during the unpacking process.
If you have a lot of belongings, it's best to have some help when unpacking. This will make the process go more smoothly and help avoid mishaps.
Asking for help when unpacking can be extremely beneficial. Be sure to consider these factors when deciding whether or not you need assistance. Most professional removalist companies will offer an unpacking service to help make your move as stress-free as possible.

Final Words
Moving and settling into a new home can be a daunting task. However, following the tips mentioned above can make the process a lot smoother and less stressful. Be sure to label all your boxes, pack smart, and unpack your essentials first. And don't forget to take your time. By following these tips, you'll be settled into your new home in no time.