Most people downsize at some point in their lives, whether because they are relocating to a new city, as the kids have left the house, going through a breakup or divorce, getting older, or simply trying to simplify.
In recent years, downsizing has accelerated. According to census statistics, the typical area of a new home constructed in the current decade has decreased by 6% over the last six years.
Regardless matter the cause, downsizing may be a time-consuming and challenging process, both emotionally and physically. Getting good at downsizing can make the process less stressful, and it's all about letting go of stuff you don't need or use anymore and finding new ways to store it.
Here are a Few Downsizing Tips so You Can Save Money:
1. Get Rid of Stuff You Don't Need or Use
Decluttering your home is the first step in downsizing, and this entails getting rid of things you don't use or need. Begin by going through each room of your home and discarding anything you don't need or haven't used in the last year—clothes, furniture, trinkets, and anything else that takes up space fall under this category.
2. Have a Garage Sale
Once you've decluttered your home, the next step is to have a garage sale. This is a great way to get rid of stuff you no longer need and make some extra money at the same time. Since you are in the downsizing process, you need to check the floor plan of your new space to see if your current furniture
3. Donate to Charity
If you have items in good condition but you don't want to sell them, consider donating them to charity. This is a great way to declutter your home and help those in need.
4. Get Creative With Storage Space
Getting creative with storage is essential if you're downsizing to a smaller home. This means utilizing every nook and cranny for storage. For example, you can use under-the-bed storage containers for extra clothes or towels. Or, you can use over-the-door hooks for coats and bags. Experiment with multifunctional furniture that also doubles as storage unit or closet space. You can also try using floating shelves to sort blooks, decoration, and other essentials.
5. Simplify Your Lifestyle
In addition to downsizing your home, it's also important to simplify your lifestyle. This means getting rid of anything non-essential and simplifying your daily routine. For example, you can cook simple meals at home rather than eat out all the time. Or, you can walk or ride your bike instead of driving everywhere. If you're living alone, you can probably make do with one room and simple pieces of multifunctional furniture like a coffee table that doubles as a work station if you're living in a small house.
6. Consider Your Needs
When downsizing your home, it's essential to consider your needs. This means thinking about what you need in a home and what you can live without. For example, if you don't have kids at home, you may not need as much space. Or, if you work from home, you may not need a dedicated home office. You can choose to store old furniture or family heirlooms in a storage unit so that you can live in a smaller house and consume less space. It doesn't mean parting with important memorabilia from a cherished family member, but if they are just collecting dust, yo might as well spend the extra cash to have them stored safely and properly.
7. Set a Budget
Another essential consideration when downsizing your home is setting a budget. This will help you determine how much you can afford to spend on your new home. It's essential to consider the cost of moving and the cost of furnishing and decorating your new space.
8. Don't Just Rely on Family Members, Hire a Pro!
If you're finding it difficult to downsize your home, you may want to hire a professional organizer. A professional can help you declutter your home and get rid of stuff you no longer need. They can also help you find creative storage solutions for your smaller space and keep sentimental possessions like large furniture in storage so you can move to a new house with less square footage.
9. Take your time.
The process of downsizing your home does not have to be rushed. Take your time and make sure you're making the best decisions possible. Take a break if you feel overwhelmed and come back to it later. The most crucial thing is that you are satisfied with your new residence.
10. Enjoy your new space.
Once you've downsized your home, it's time to enjoy your new space. This means making the most of your smaller home and enjoying the simplicity. Embrace minimalism and make the most of your new lifestyle.

When Moving to a Smaller Space, How Do You Know What to Keep?
Here are some guidelines for what to keep, toss, and donate as you declutter your home.
To Keep:
– Anything that brings you joy
– Anything that is functional or serves a purpose
– Anything that is sentimental or has sentimental value
– Anything unique or rare
To Toss:
– Anything that is broken or damaged
– Anything that is no longer useful
– Anything that is out of fashion
– Anything that is duplicates of something you already have
To Donate:
– anything that is in good condition but you no longer need or want
– anything that someone else may be able to use or enjoy
– anything that is taking up space in your home but you doesn't have a use for it
When downsizing your home, it's essential to keep what you need and what you can live without.
After Downsizing, Follow These Helpful Tips for Saving Money:
Organize and Declutter Regularly.
Clutter has an uncanny ability to sneak up on people. Do cleaning and decluttering a routine throughout the year on a timetable that works for you to keep your new place in tip-top shape.
Use Storage Solutions to Your Advantage.
In a smaller home, every nook and cranny counts. Use vertical space on walls with shelves or hooks. If you have high ceilings, take advantage of tall bookcases or cabinets. And don't forget about underutilized areas like the space under your bed or behind doors.
When it Comes to New Purchases, Be Cautious.
To avoid accumulating clutter, be very selective while making new purchases. Some people believe that something old must leave whenever something new enters their home.
Keep a Running List of What You Need.
You know what they say, out with the old and in with the new. When you declutter your home, note what items you got rid of and what you may need to replace them.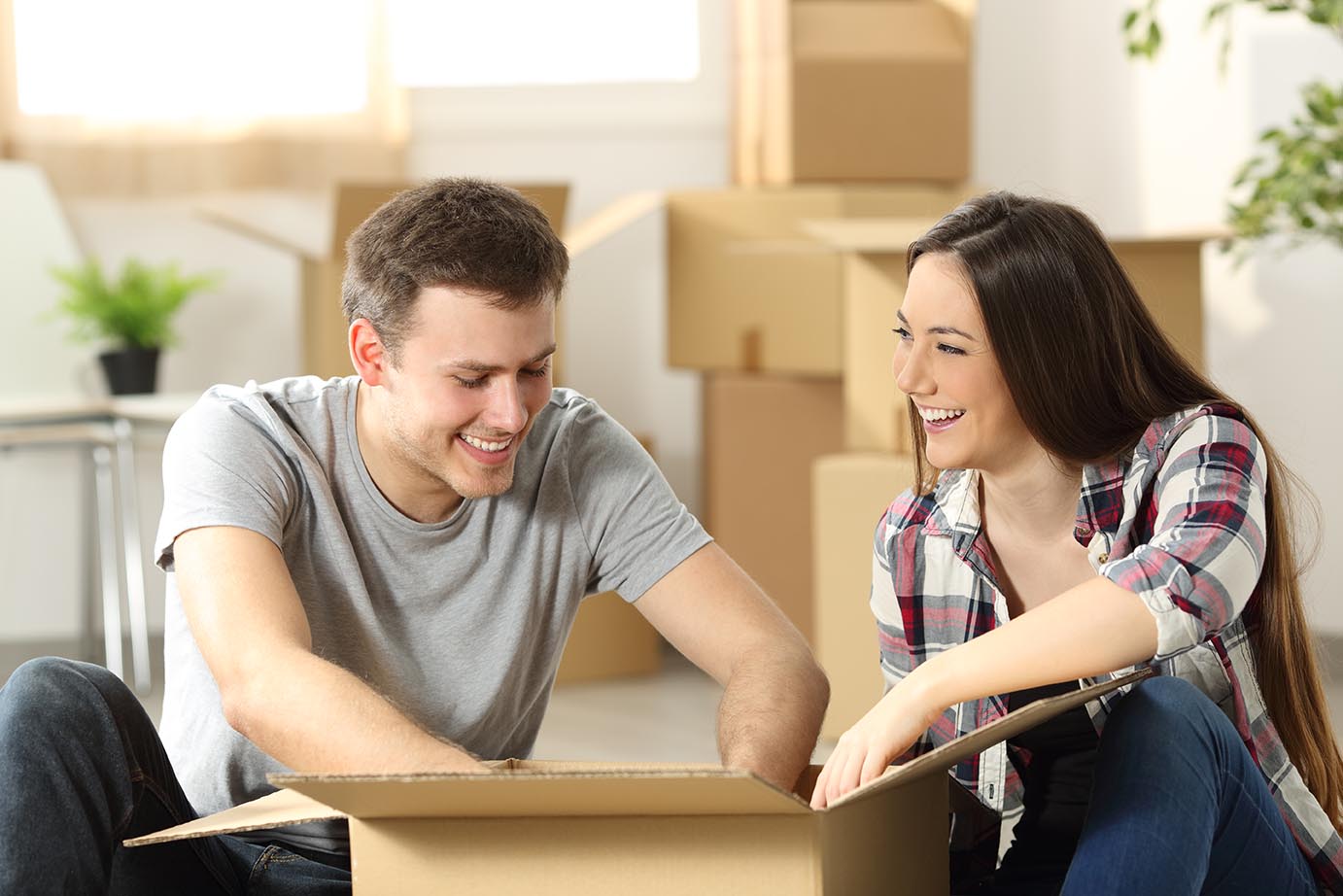 Are You Planning to Downsize Soon?
Downsizing can be a daunting task, but it can be a smooth process with careful planning and execution. If you're in the market for a smaller home or are looking to downsize your business, we hope these tips have given you a good starting point.
Always consult with an experienced real estate agent or downsizing specialist to get the most accurate advice for your specific situation. And finally, don't forget to enjoy the process – after all, downsizing is often seen as a fresh start and an opportunity for new adventures!