When most people think about moving, the first thing that comes to mind is the expense. And it's no wonder: according to a study by Home Advisor, the average cost of moving ranges from $1,170 to $5,630, depending on the size of your home and how far you're moving.
But there are ways to keep your moving budget manageable and save money here and there. Here are a few tips and sound financial advice that can help you:
Get an Estimate from Moving Companies
You can get free quotes from different professional moving companies to give you an accurate estimate of your moving expenses. Be sure to get quotes from at least three other companies to get a good idea of the average cost of your move.
You can also use an online moving cost calculator to estimate how much it costs to move based on the size of your property, the distance travelled, and the services you require. This way you can look for effective ways to save money and forego things that are not really necessary parts of your moving costs.
Have an Emergency Fund Ready
After paying off the utility companies, you need to set aside funds for the move and for starting life at a new address. Moving is no easy task and even if you are only moving a short distance, you may need to prepare some extra money for incidental costs.
While you can always find the best way to save money, such as asking the moving team for a flat rate, or checking with your tax advisor to see if the move is tax-deductible or can be covered by a tax deduction, having money on hand can prepare you for unexpected occurences.
Purge Your Home of Unwanted Items
The best way to reduce your moving expenses is to drive fewer goods in the first place. Sort through your stuff and discard anything you no longer use or require. Unwanted objects might be sold, donated to charity, or given to friends and family members.
The fewer items you have to transport, the small your moving budget will become. Additionally, you can save money and help other people in the process.
Use Free Boxes and Packing Materials
Packing your boxes is one of the simplest ways to save money when moving house. If you pack and sort your belongings, you won't have to pay the moving company to do it for you.
You can cut a big chunk off your moving budget by using free packing supplies and packing material as well as moving boxes.
Free cardboard boxes can be found at local grocery stores, liquor stores, and office supply companies. You can ask your family and friends if they have any extra boxes, and some moving companies also offer used boxes when you book with them. You can also scrounge around for used bubble wrapping to protect fragile objects especially if you're moving interstate to a new house.
Move During the Off-Season
For people who are moving on a budget, the cheapest time to move is when fewer people are moving during the winter months. Moving companies tend to be less busy during this time, and they may offer discounts to entice customers who are moving on a budget or moving house even on a bad financial situation.
If you're flexible with your moving date, try to schedule your move for a date in January, February, or March. These are typically the cheapest months to move. You only need to plan ahead and manage both everyday expenses and your moving budget so you have enough for hiring movers or a storage company.
Hire a Portable Storage Container
If you're looking for an affordable way to move your belongings, consider hiring a portable storage container. This is a great option if you're moving long-distance or don't have much time to pack. With a portable storage container from reputable storage companies, you can pack and load your belongings at your own pace, and the storage container will then be transported to your new home.
This is a great option if you're looking for an affordable way to move your belongings. You can pack and load your belongings on your own schedule. You will also save space because you'll only bring the flat pack furniture and other belongings that will fit inside the container.
Get Help from Friends and Family
If you have friends or family willing to assist you with your move, accept their offer! This will save you money, but it will also provide you with additional assistance at what may be a difficult time. Planning ahead with friends and relatives can help you save time, and other expenses like a rental truck. If you can get a few friends with vehicles to help you move smaller items like your clothes, you can reserve the bigger furniture for the professional movers and truck rental.
Hire Professionals
Consider hiring professional movers if you don't have anyone to assist you. Although this will cost you more money, having peace of mind knowing your valuables are in good hands may be worth it. Professionals will know how to properly pack your belongings and will have the experience and equipment to safely transport them.
You can also look for moving companies that offer discounts or coupons and make sure that there are no hidden costs or charges that will upset your moving budget and put you in an even worse financial situation.

Be Organised and Prepared
Being prepared and organised for your move will make it less stressful. This will also assist you in avoiding additional expenses from your moving company at the last minute. Ensure you have a comprehensive inventory of everything you need to move and that all of your boxes are correctly labelled.
If possible, try to disassemble any furniture that can be taken apart and put back together at your new home. This will make a move more accessible and help avoid damage. You can also pack breakable items in bubble wrap. Some
Convert Unwanted Items into Cash
You may have a lot of goods that you no longer need or want now that you've decluttered your home. You, like most others, undoubtedly wish to get rid of them as soon as possible. But, before you do so, examine whether they have any worth.
You may be able to convert your unwanted items into cash by selling them online, at a garage sale, or at a consignment shop. This will help you offset the cost of your move, but it will also help you declutter your new home.
Use Coupons and Discounts
When you're planning a move, be sure to look for coupons and discounts to help you save money. You may be able to find deals on moving supplies, storage units, and even moving companies. Compare prices if you're on a tight budget. Moving during off peak season is the cheapest way to go.
You should also ask your friends and family members if they know of any businesses that offer discounts to people who are moving.
Save Money with Professional Movers
You can typically obtain a better rate when you book your relocation ahead of time. Customers who arrange their moves at least a month in advance usually receive a discount from the moving company.
If you're flexible with your moving date, try to schedule your move for a time when the demand is low. This will usually be during the week, and you may be able to get a discount if you move on a Monday or Tuesday.
Hiring professionals is one of the best moving tips to follow because most moving companies can create a moving budget for you with no additional costs. It's an ideal situation that gives you breathing room in terms of packing, lifting, unloading, and unpacking your items. If you find a great moving team, you will have found the cheapest way to move to a new house or new space.
Avoid Hidden Costs
When you're getting quotes from moving firms, ask about hidden fees. Some companies may charge for additional services, such as packing and unpacking your belongings, storage, and insurance.
You should also be aware of the different fees and extra costs associated with a move. These include fuel surcharges, environmental costs, and even pet fees. Make careful to inquire about these before signing a contract with a moving company.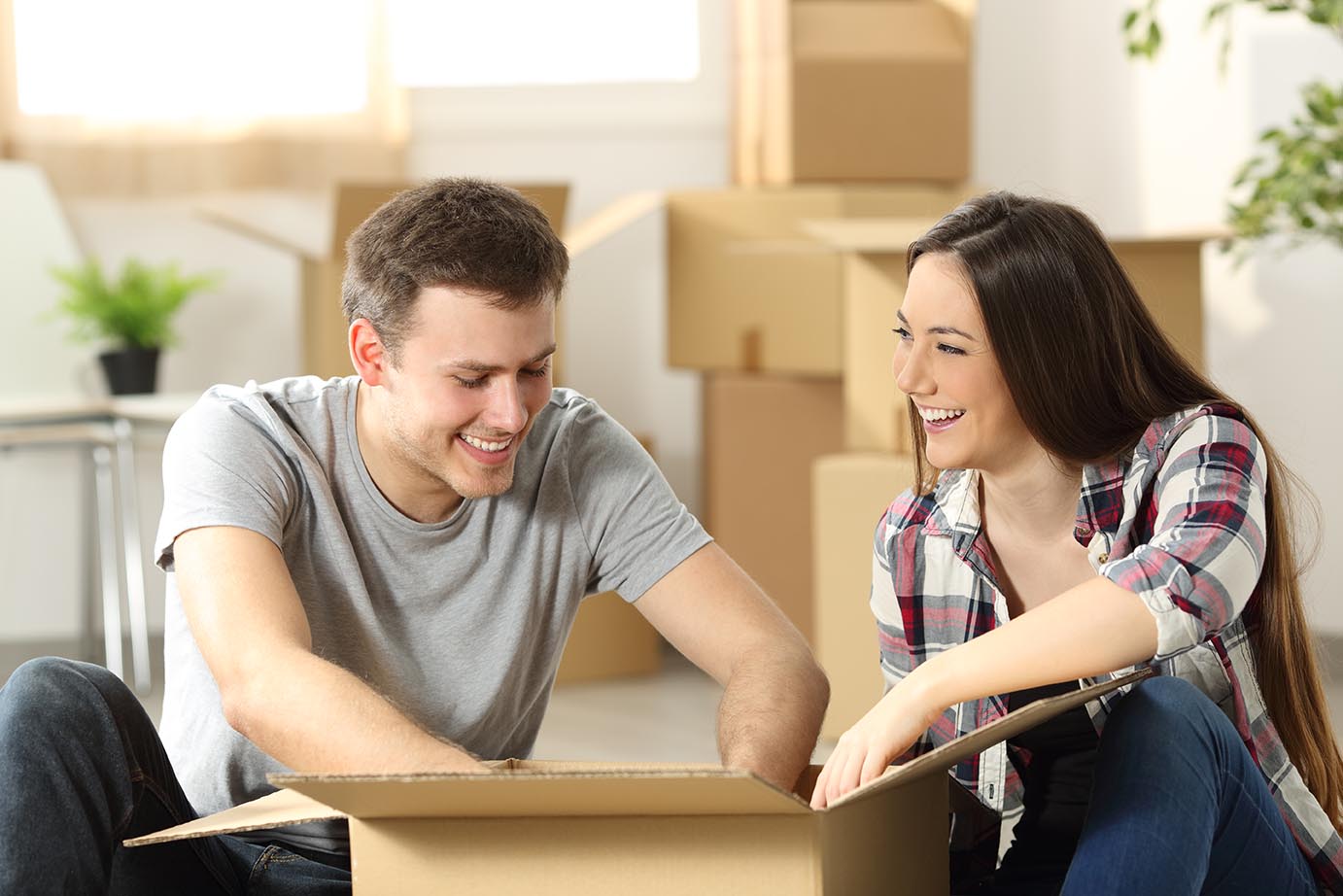 Conclusion
Saving money on your move doesn't have to be difficult. You can keep your relocation costs low and avoid hidden fees by following these tips and create a moving budget from the get-go.
By being prepared and organized, you can make your move less stressful and more affordable. Moving to a new place to start a new job or business is never easy, but by carefully planning and organising, you can make your relocation a lot cheaper and easier on your moving budget.