Interstate removalists are professional companies that specialise in moving household goods and other items from one state to another. A removals company is usually hired when people are moving house, although they can also be used for other purposes such as business relocation or holiday transport.
The best removalist has a fleet of vehicles and a team of experienced drivers who know how to safely transport goods over long distances. They also have a network of storage facilities and contacts in different states, which helps make the process of moving house as smooth as possible. If you are moving interstate, then hiring an interstate removalist is the best way to ensure that your belongings arrive safe and sound.
The best removalist has the experience and expertise to ensure that your belongings are safely and securely transported to your new home. They will often provide a packing service to ensure that your items are protected as you are moving interstate, and they can also offer insurance in case of any damage or loss.
The best removalists can make moving houses much smoother and less stressful, so if you are planning a move, get in touch with a reputable company.
What Should You Look for in a Few Companies When Moving Interstate
Looking for a reliable and trustworthy professional removalists can feel daunting, especially if this is your first relocation across state lines. But with a bit of research and careful consideration of your budget and needs, you can find professionals who will take care of your heavy furniture, fragile items, and precious belongings.
Here are a few tips to help you choose the right the best removalist company for your upcoming move:
Experience
One of the most important things you should look for in a removals company is experience.
Ideally, you will want to find a furniture removals team that has been in the business for a few years and has completed many interstate moves.
This will give you peace of mind knowing that the removalists or removals company have the knowledge and experience required to safely and efficiently move your belongings when moving interstate.
Reliability
Another vital factor to consider when choosing a removals company is reliability. You will want to make sure that the team you select is punctual, professional, and able to stick to the schedule that they have agreed to.
The last thing you want is to delay your move because the removalist team failed to show up on time or didn't complete the action on time.
Cost
Finally, you will want to carefully evaluate your budget and make sure that you find a removalist team within your price range. This doesn't necessarily mean that you should choose the cheapest team available; instead, you should see a section that offers high-quality services at a price you can afford.
Customer Service
Last but not least, you should make sure that the interstate removalist team you choose offers excellent customer service. You should be able to quickly get in touch with someone from the team if you have any questions or concerns, and they should be more than happy to help you through every step of the moving process.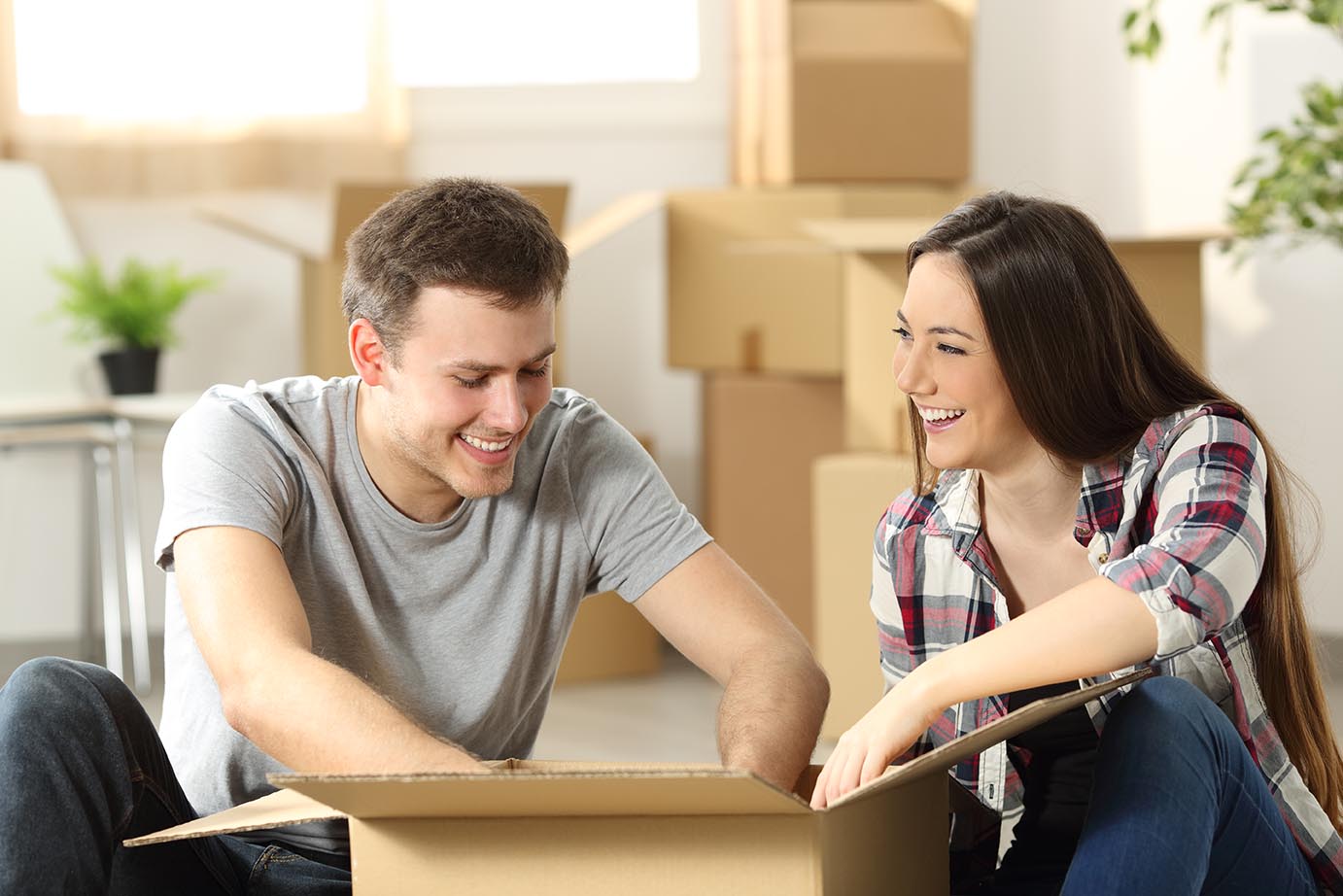 What Conditions Affect Interstate Moves?
Many different factors can affect the quality of an interstate removalist service.
One important consideration is the type and size of the truck used to transport items from one location to another.
Large trucks can be more efficient, making transporting large or bulky objects more accessible. However, smaller trucks may be preferable in some situations, as they can be more easily navigated through tight spaces or built-up areas.
You may also need special temperature-controlled trucks to transport sensitive items to changes in temperature or humidity, such as electronic equipment or musical instruments. Food items and perishables may also require a particular type of truck, as the ventilation and cooling systems can help to preserve these delicate items.
Another critical factor to consider is the weather conditions at the move.
If it is raining or snowing, this can make it more difficult to load and unload items, and it can also increase the risk of accidents.
It is vital to make sure that the team you choose is experienced in dealing with all types of weather conditions, as this will help ensure that your belongings are transported safely and securely.
Experience and knowledge of drivers and safety features such as seat belts and airbags.
Your drivers and movers should be able to handle all kinds of situations that may arise during the move. They should be experienced in safely loading and unloading large items such as furniture.
In short, many different conditions need to be considered when choosing an interstate removalist team. You can ensure that your upcoming move goes as smoothly and efficiently as possible by taking these factors into account.
Ultimately, an excellent interstate removalist service should prioritise efficiency and safety while remaining affordable and easy to use.
What Are the Different Types of Interstate Moves?
There are many different types of interstate moves that you can go through, and you should research the best style for your situation and take all the details into account when planning your move. Here are some of the most common types:
Door-to-door service
With this option, movers will load all of your belongings onto their trucks and deliver them to your new home. You won't have to worry about renting a truck or making multiple trips – everything will be taken care of for you.
Full service
Full-service interstate moves are designed to make your life as easy as possible. In addition to loading and transporting your belongings, full-service movers will also pack them. They can even provide storage solutions if you need to temporarily store your belongings before they're delivered to your new home.
Partial service
If you only need help with part of your interstate move, you can opt for a partial-service move. This might include transportation only, or it might consist of packing and loading assistance. You can customise your partial-service move to meet your specific needs.
DIY
Of course, you always have the option of doing everything yourself. If you're up for the challenge, you can rent a truck and make as many trips as necessary to get your belongings to your new home. This is usually the most affordable option, but it's also labour-intensive.
When you're planning an interstate move, it's essential to research your options and choose the type of move that best suits your needs. Be sure to consider all the details, including cost, convenience, and labour involved. With a bit of planning, you can make your interstate move as smooth and stress-free as possible.

The Difference the Best Interstate Removalists Make
Sure, you can plan an interstate move by yourself, but could you do it as well as the experts? Probably not, especially if you have a family or business to think about.
When faced with an interstate move, there are many factors you need to consider. You need to choose the right moving company, pack your items carefully so that nothing breaks in transit, and plan for any unforeseen circumstances.
The best interstate removalists will make your move stress-free by handling all the details for you. They will help you choose the right moving company, pack your belongings carefully, and plan for unforeseen circumstances.
They will also provide you with a free quote to budget for your move.
If you are planning an interstate move and want to make sure it goes smoothly, the best thing you can do is hire the experts.