The process of packing and moving from one place to another may seem exciting, overwhelming, and tiring physically, emotionally, and mentally. There are essential factors that you need to take into consideration for you to swiftly move from one place to another.
The great news is, we've gathered all the moving tips and techniques that every mover wishes they knew before to be ready. Sit back and sip your favourite java. Today you will have saved more time than you could ever think of.
Thank us later, as we have a handful of moving tips for you as well as hacks to make packing and moving faster!
Essential tips for moving faster and easier
Create a moving checklist and a plan, including dates and times, like you are planning a wedding.
Pack what is essential into moving boxes
Pack the chargers/cords properly and in separate labelled boxes
Pack in a different box your most critical belongings
Retain essential items from the moving truck, including important documents that need to stay with you.
How to Move With Ease
You'll never know the struggle of relocating everything you have from one place to another unless you experience it first-hand. The best way to survive and reduce many dilemmas from moving is to plan everything ahead of time. Check the date and determine how much time you would need from rooms to kitchen utensils, from top to bottom.
Check out the empty spaces in the new house before you start the unpacking process or even unloading the moving boxes from the moving truck. You will need this so you can go about packing and moving wardrobe boxes and household items with ease. Your professional movers will also go about the moving process as well as packing and moving if you are well-organised.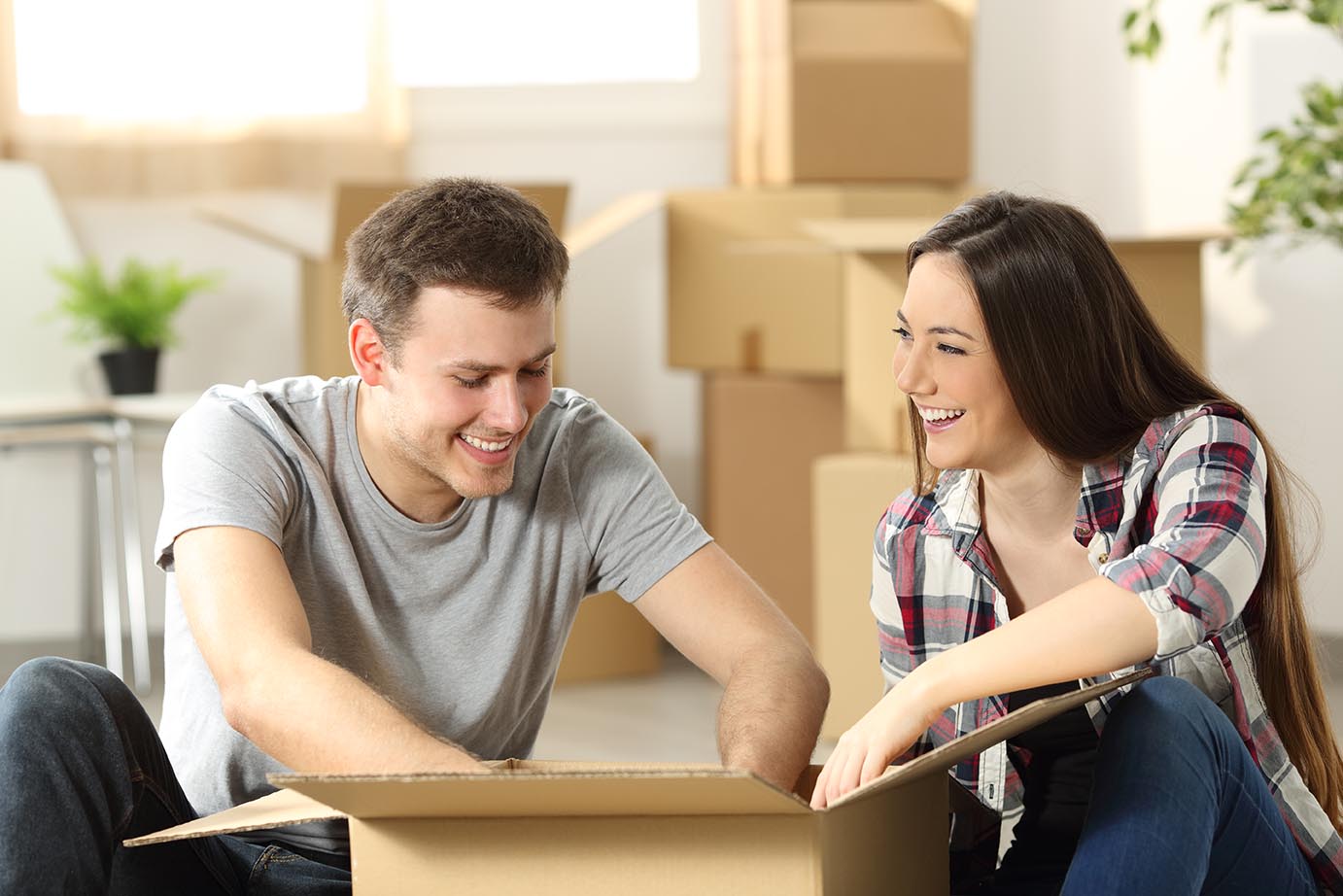 The Best Packing Tips and Moving Techniques
Label Boxes Properly
Don't just pack your things inside the box, you have to label them with packing tape or some other packing supplies or packing materials at the same time. That way, it will save you time looking for things when you are in your new place. Labelling means knowing what's inside the moving boxes or putting tags where they should be placed. The advantage of labelling when you pack clothes is that you can directly put the wardrobe boxes and household items in their respective rooms. For example, if it says 'master bedroom' on the label, you know it goes to your room and not the living room. When you mark boxes during packing and moving, the moving company can also group the boxes together inside the moving truck.
Coloured Tapes for Packaging
If you will be packing for the whole family or kids' stuff, use coloured tapes associated with every child's things. You'll easily know where is where and what is what just by using simple packing supplies. These packing tips will also work if you have items that need to go to a particular place in your new home. You can use red tape for the items that need to go first in the new place and green for those that can be placed last. That way, you don't have to move to different places to pick up things.
Never Pack Boxes to the Brim
Take into consideration the movers who will carry your stuff. Don't fill up boxes to the brim or put in items too heavy to carry. It might cause injuries to the person carrying it or might drop your things and break them. Plus, it will just be difficult to pack if it's overfilled. You can use as many boxes as you need anyway, and remember to always color code boxes so you can save space and time during the move out date. Stuffed animals can even be placed in a garbage bag since they are not fragile items nor do they come in their original box.
Use Small and Medium-Sized Boxes
If you use a big box for all your things, it will be difficult to carry them and might cause some of your things to break. So, use small boxes for different items and even smaller boxes for important items. The professional movers can also help in labelling boxes if you hire removalists for packing and unpacking services. Just remember to pack your own overnight bag if you're letting professional movers handle the packing station.
Remember What's Inside the Box
One way to know what's inside the box is to quickly list the contents inside. You can mark your boxes by number and photograph them simultaneously. This will come in handy when you need to know where everything is or if something is missing.
Pack Glasses and Breakables Together
Wrapping together all the breakables will provide more durability for them, and this will have better shockproof from the moving process. You can use bubble wrap, old newspapers, or paper towels and place them in a small box. Then, label the box with a "fragile" sign so the movers will know to handle it with care. Some even use sealable plastic bags and plastic wrap for smaller items like shot glasses and tea cups. You can also use packing paper as an extra layer of protecion.
Use Clothes as Padding Inside Cardboard Boxes
You can use your clothes as additional padding for your things, especially those that are breakable. This will also save you space inside the box since clothes can occupy a lot of space. You can also use your clothes to fill in any empty spaces inside the box. Afterward, just proceed to hanging clothes in the wardrobes or cabinets.
Photograph Furniture When Separating Them
To quickly assemble your furniture, take pictures of them when you separate them and how they should be fixed later. This will help you know where every part should go and how to put them back together. Packing is just one step in moving, and it can be a daunting task if not done properly. But with the right tips and techniques, you can do it easily and with less stress. Just remember these packing tips, and you'll surely have a smooth sailing move.
Instead of Bubble Wrap, Use Blankets and Towels
When packing for your breakables, alternate bubble wrap with blankets or towels. This saves you time and materials by providing security at the same time. One advantage of using towels and blankets is that you can use them again in your new place.
Use Plastic Bags for Smaller Items
For your smaller items, use plastic bags to pack them instead of boxes, and this will help you save space and time in packing and unpacking. You can also use zip-lock bags for your clothes to easily take them out and put them back in.
Get Insured
Getting insurance for moving is additional protection for your things in case they get damaged or lost during the move. This will help you replace any lost or damaged items with ease.
Do a Final Cleaning
Once you've moved all your things out, it's time to do a final cleaning of your old place. This is to ensure you get your deposit back and leave the place in good condition. You can quickly sweep and mop the floor, clean the windows, and dust all the surfaces.
Use Garbage Bags for Items You Will Be Disposing
Identify which items will be disposed of and donated by using garbage bags for them instead of cardboard boxes. You might get confused and have them packed and moved to your new home instead of them being taken somewhere else.
Transition All Your Utilities
Check all your monthly subscriptions, from satellite, internet, and more. Give them at least two weeks' notice about moving, as reactivation will not be a problem later. This way, you can start using your utilities on your first day in your new home without any hassle.
Ask Referrals For Reliable Moving Company
Check with any close friends or family who've recently moved about moving services they can recommend to you. Once you've narrowed down your options, get quotes from each company for comparison. We recommend getting at least three quotes to ensure you're getting the best price possible.
Check the Company's Credentials
When hiring a moving company, ensure they're insured and licensed, which will protect you from any damage or losses during the move. Also, check their reviews online to see what other customers say about their services. You can check out Industry Top 5 for recommendations on the best moving companies in different areas.
Choose Your Truck Based On Your Valuables
Check with the moving services which truck size is essential to carry your valuables. If you are moving interstate, you might need a bigger truck to accommodate all your things. But a smaller truck will suffice if you're just moving locally.
Secure Your Valuables
Pack your things tightly and secure everything in place inside your boxes. Keep all your important valuables close to you to prevent loss or misplacement. Also, pack your heavy items at the bottom of the boxes to avoid crushing your other things.
Unpack Your Kids' Things first
The best way to let the kids feel at home is to clean their rooms first. That way, they are just in their comfort zone when you are busy arranging everything. Unpacking can be a big chore, so if your removals team can cover this task for you, it will be a great help. Some reputable firms handle packing and unpacking services to ease your burden.
Eat Takeout
There is no better way to welcome a new neighbourhood than to check the restaurants nearby. You can do this for a couple of days until the kitchen is settled. This way, you can explore the area and have a taste of its food culture.
Update Your Address
It is essential to update a change of address notice to the post office to help them determine your new address and forward all your next bills and subscriptions to the new one. This is to help you avoid missing any important documents or payments.
Change Your Locks
Once you've moved into your new place, it's best to change your locks for security. This will ensure that only you and your family have the keys to your new home.
Visit DMV
Whether you move into a new city or state, you must update and register to vote. Plus, you need to register your vehicle too. You might be lucky enough to do the whole process online. If not, plan a day to do it so you can focus on other things.
Welcome Your New Neighbours
One of the best ways to familiarise yourself with the neighbourhood is by meeting your neighbours. Introduce yourself and your family, so they can get to know you too. It would be best if you invited them over for dinner or a cup of coffee to break the ice.

Conclusion
When moving, there are many things to consider, and our moving tips will help make the process a little less daunting. By following these simple steps, you can ensure a smooth transition into your new home. We understand that there are many things to think about when moving.