Highly Skilled Building Contractors in Gold Coast
We curate lists of Most Qualified Builders in Gold Coast QLD
Why choose
Industry Top 5?
With hundreds of builders to choose from, selecting the builders with high-quality finishes that can cater to your requirements can be daunting. Thankfully, Industry Top 5 is here to help you from start to finish.
Save Time
and Money
Once you are given a narrowed choice of only the top builders in Gold Coast and surrounding areas can offer, the building process of making an informed choice can be made so much simpler. With relevant information readily available from the top builders, the entire process will save you time and value for money.
We are
Free
Industry Top 5 can give our customers tremendous value by getting all the essential information they need in a simplified building process. With the choice of only the top builders in Gold Coast and surrounding areas available, quickly acquiring critical information is required to arrive at a decision our customers can be confident about. All these are available to you for free on our site.
Real Customer
Reviews
Having information on how professional builders served previous clients is critical to help our customers arrive at an informed decision on their choice of an ideal builder that can fit their needs. We made a curated list of the top 5 master builders in Gold Coast and surrounding areas have on offer based on customer reviews. Combined with relevant information ranging from quotes, plans, and other essential information, you can rest assured that you can reach the best possible decision on a builder that can suit your every need.
Easy
to Use
Industry Top 5 offers customers an easy-to-navigate site that can bring you closer to the ideal builders in Gold Coast and surrounding areas can provide. With just a few simple steps, you can access all the information you need to help you become more confident to make the best choice possible. Just fill out the contact form, and the top builders will send you an obligation-free quote and contact you ASAP.
Comprehensive
Information
Just imagine getting all the information from selecting the ideal builders in Gold Coast have, all the relevant details you require, and the ease you can get in touch with them quickly on one site. Industry Top 5 can give you the capability to have all these. We care for our customers because commercial construction projects are huge undertakings, and we don't want our customers to take any chances.
Local
Services
With hundreds of possible builders who cater to a vast array of construction requirements, isn't it challenging to select the one that can help you with your exact needs with the budget you have available? Don't worry. Industry Top 5 are experts in the commercial industrial projects. Our site can bring you closer to the most qualified local builders that will suit your specific needs.
Are you looking for the ideal commercial builder to realize the vision for your business and help your business grow? Industry Top 5 can bring you closer to the most experienced and dependable builders in Gold Coast and surrounding areas can offer. These professional builders have vast and positive experience and have the network to make sure your construction projects are completed in time the way you want them at a reasonable price for you and your business. From minor renovations, office fit-ins to vast construction projects, you can rely on the most qualified builders to satisfy all your requirements.
Why Choose a Qualified Commercial Builder?
Construction projects are complex activities requiring a substantial investment in resources, time, workforce, and many other things. Coordination of such actions can only be left to experienced professionals who are experts in commercial industrial building projects. Construction company and builders can call upon experienced professionals who deal with general and specific tasks on defined timelines to ensure that everything is done on time and done safely within the budget. These builders have experience dealing with various projects, and they know how to satisfy the timetable. Despite any challenges a construction project encounters, you can rely on them to ensure that the timelines are followed, everything falls within the budget, and the finished entire project is delivered to you as agreed.
Professional Gold Coast Builders
If you find it daunting to choose from so many possible builders who can satisfy your demands for your business, don't worry. Industry Top 5 is here to help you! We made a curated list of only the top commercial builders Gold Coast and surrounding areas can offer. And, with just a few simple steps, you can acquire all the relevant information you need and get in touch with only the qualified  builders near you to supply you with obligation free-quotes and their undivided attention.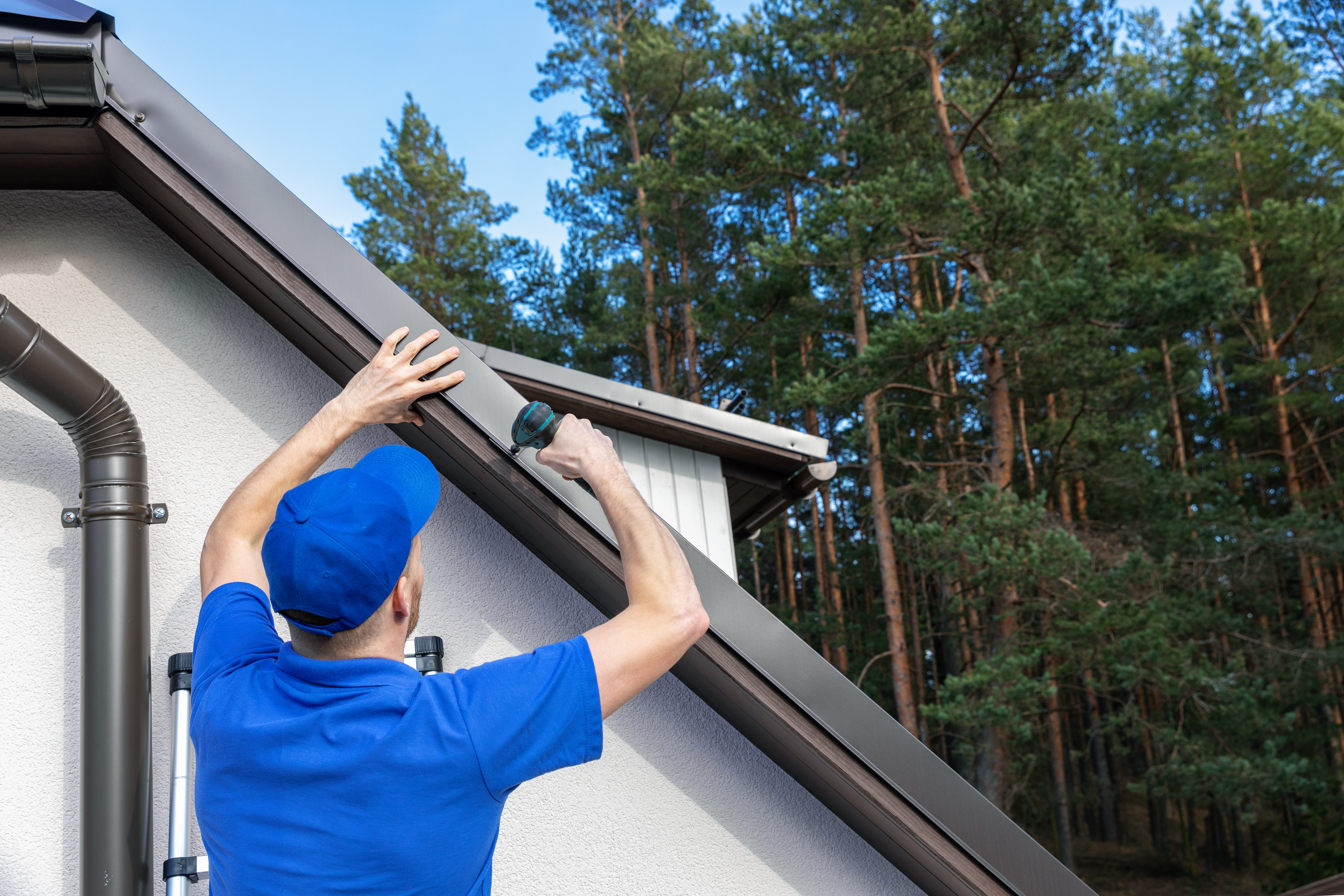 Builders for Other Purposes
Our site can help bring you closer to builders that can tackle a vast array of construction projects covering a wide range of scale and complexity. These professional builders can do minor revisions, substantial renovation work, up to huge commercial construction projects. We work hard to make a narrowed list of Australia's top and most trusted general builders. We can provide you with the list of the top general builders for Gold Coast as well.
Building a New Home?
Are you looking for the ideal home builder who can help you realize your dream of a new home and to work on the budget you have available? Industry top 5 can bring you closer to the top home builders who can satisfy your new home needs. Building a home may be the most substantial investment you will make in your life, so we will make sure we help you find only the most qualified home builders to protect your investment. These professional builders will be with you each step of the way from conception to completion, having your lifestyle and needs in mind now and with the future in mind.
Granny Flat Builder
Granny flats deliver tremendous value to their owners because of the various purposes these structures can serve. Despite their size, these can bring profit to their owners by being rental properties, B&B units, or increasing their properties' value. Nowadays, these quaint structures possess all the amenities full-sized houses have. Because of that, they can serve their owners by being secondary dwellings, as housing for elderly family members or adult children, or as home offices, among others.
The ideal granny flat presents many design challenges that only the most qualified builders can hurdle despite their size. With Industry Top 5, you can find the most qualified granny flat builders to build the ideal granny flat for you.
House Extension Builder
As your family grows, so do their requirements for more living space. House building extensions present a viable alternative from having to move out and buying another property to create the space you need to cater to the needs of your growing family. You can spare yourself more inconvenience that comes from moving out from the place you are already settled in. With the most experienced house extension builder, you can rely on their experience and knowledge for these specific tasks. They can turn your house like it's brand new!
Frequently Asked Questions
No. It is common for contractors to ask for down payment upfront to buy materials in advance or to make sure that you secure a slot in their schedule. But asking for half is uncommon and is a big red flag and is not recommended for professional master builders.
It is possible. Progressive drawdown helps you manage your cash flow requirements, especially for more significant commercial building projects. Progressive drawdown allows you to draw on your construction loan as needed, keeping interest payments lower than if you took the entire loan amount at once.
Commercial payments are made in percentage progress claims month by month. However, in some cases, we can replicate building progress claims.
You should select a reliable builder and one you can trust to spare yourself the stress of thinking about if you made the right choice. You must form a professional and trusting relationship so the project can be executed to your expectations.
It would help if you did not always choose a builder based on the lowest quotation, and the builder might compromise material considerations. Our site is here to help ensure that you get only the ideal commercial master builders you can trust.
Recent Reviews For Commercial Builders Near Gold Coast
I used to believe that choosing between builders should be based on cost. But after work closely with the construction project manager little did I know that choosing between builders should be based on exactly what highly skilled they are.
I realized too late five years ago that cheap doesn't mean I will spend less. Cheap may come with shabby workmanship and that is exactly what Industry Top 5 always prevents you from receiving from the wrong builders who try doing jobs they are not supposed to. Would recommend this site for your entire project, if you don't want to make the same mistakes I made five years ago.
Seth Ritchie
varsity lakes
I'm a project manager. And there are many builders that can do fit out for office space and my retail outlets in Varsity Lakes.
But if you choose too hastily it may cost you more in the long run. I think now the exceptional service and the best guys for the job are those who have been doing this thing for years and Industry Top 5 was able to get me to them. I can't believe it was that easy! Saved me a lot of time overthinking and choosing from among hundreds of possible builders none of which can assure me they get what I am saying.
Brianna Mead
varsity lakes
About the Gold Coast
A Gold Coast holiday means the same way as the Aussie lifestyle of surf, sun, and fun. Because of this, the Gold Coast receives close to ten million visitors each year. Tourist arrivals include those from Australia and the rest of the world. The Gold Coast is a coastal city located on the East coast of Australia and is an hour or so drive away from the state capital, Brisbane. With a population of just under 700,000, it is the largest non-capital city in Australia and the sixth-largest overall. Aside from its coast, which provides world-class surfing beaches, the Gold Coast offers many attractions. The city has vibrant nightlife and theme parks, and for those who love the wilderness, a rainforest hinterland is just a short drive away from the city centre and, of course, Hope Island.
The economy of the Gold Coast, like its population, is one of the fastest-growing in Australia.
Though tourism is still one of the significant contributors to the Gold Coast's economy, industries based on marine, education, information technology, food, the arts, and sports have taken hold. The Gold Coast's unemployment rate is lower than the entire country, and its varied industries present opportunities for immigrants.
/div>
Similar Services To Commercial Builders In Gold Coast