Top Commercial Builders Blacktown
We curate lists of Most Qualified Commercial Builders in Blacktown NSW
Why choose
Industry Top 5?
With so many to choose from among commercial builders in Blacktown and surrounding areas offer, selecting the ideal local builders who can execute your construction project within schedule and within budget can be a challenging process. Don't worry. Industry Top 5 is here to help you.
Save Time
and Money
With hundreds of possible professional builders to choose from, we made the process of selecting more simple for you by narrowing down the list to the top commercial builders in Blacktown and surrounding areas can provide. Industry Top 5, in a few simple steps, can allow you to get in touch with qualified commercial builders quickly, thereby saving you time and your much-needed money.
We are
Free
We believe that our customers can get tremendous value by selecting the ideal commercial builder at the soonest possible time with enough relevant information that can make them confident on their decision. We have done the hard work for you to make the process of selection less stressful for you. Best of all, it's Free.
Real Customer
Reviews
Our customers are entitled to know how previous clients of commercial builders being selected have been served. After all, our customers will be next in line and should not take any chances by selecting hastily. Combined with other relevant information, our customers can make informed decisions on commercial builders who can finish commercial projects on time and within budget.
Easy
to Use
We want our customers to make it easy to navigate through our site to reach the top commercial builders who can deliver all that they need for their projects. You can get in touch with the most qualified builders according to your needs in a few simple steps. Just fill out the contact form, and the most qualified builders will send obligation-free quotes and get in touch with you as soon as possible.
Comprehensive
Information
Suppose you are looking for the ideal commercial builders from a comprehensive list. In that case, we believe that our customers has every right to get enough information and a narrowed list of only the top commercial builders in their area to be confident in their selection. Our customers should not take any chances, especially with the scale and complexity, which only the most qualified commercial builders can deliver.
Local
Services
With so many builders catering to a wide variety of tasks covering a vast range of scale and complexity, it will be bewildering to make a selection yourself. We value your time and resources, so we did the hard work of narrowing down the list of only the top builders who can deliver for your specific needs at a budget that you can provide.
Are you looking for qualified commercial builders in Blacktown and surrounding areas can offer? A qualified commercial builder can transform your business by bringing more value through their construction work. With their experience and technical expertise, they can be with you each step of the way so you can realize your goals the way you want them when you want them.
The ideal commercial builders in Blacktown has to offer can ensure both private and commercial clients optimum results with the growth of their business in mind.
From simple additions, substantial renovations to wholesale transformation of your commercial space, experienced commercial builders can do it all.
Whether it is a warehouse, office space, retail outlets, these professional commercial builders can do it all within your budget. They will do everything in their power to deliver the right job on time.
Why You Need a Commercial Builder?
A modern construction project is a complex undertaking. Only qualified commercial builders and construction management companies can call upon specialists who deal with general and specific tasks to ensure only the best results come out in any project they deal with.
Being experts in the construction industry, you can rest assured that they know more than any other professional dealing with any construction work related to commercial purposes. And with their resources, network, experience, and technical know-how, they will always ensure finishing projects are on time.
We Bring the Most Qualified Commercial Builders Blacktown, and the Surrounding Areas Can Offer
There are hundreds of possible builders Blacktown and surrounding areas may offer.
Choosing the ideal commercial builder will be daunting, especially if you expect the builders can cater to all your needs within the budget that you require. Fortunately, Industry Top 5 narrows down the list to the top commercial builders Blacktown and surrounding cities and suburbs have available to make sure you only choose among the best ones that can do the job you want. You can do this in just a few simple steps.
Just fill out the contact form, and the top commercial builders will be in touch with you with relevant information to make sure you make an informed choice.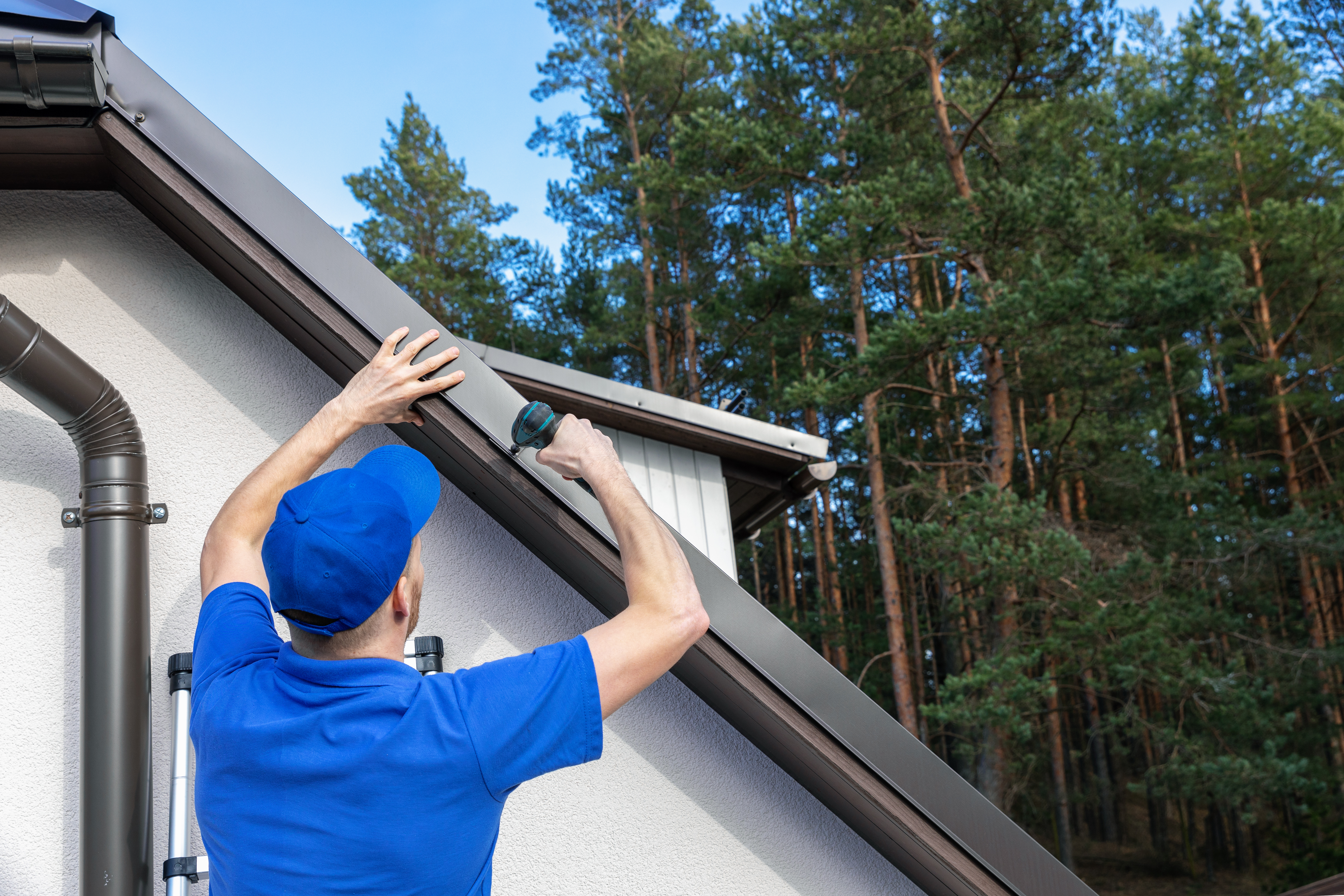 General Builders
Our site can offer you the top general builders who can deal with a wide variety of construction tasks. These professional builders can do it all, from minor additions and substantial renovations to complete house building. If you are looking for the ideal general builders Blacktown and surrounding suburbs and cities can offer, our list will make it easy for you to make the choice you can be confident with.
Building a New Home?
Are you looking for a new home builder that can help you realize your dream of building a home of your own? With a whole wide range of house designs adapted to the specific conditions demanded of your location, lifestyle, and budget, the most qualified home builders can deliver the job you require. These professionals know everything that you need, and we make it easy for you to choose the ideal home builder from a narrowed list of only the best ones to suit you.
Granny Flat Builder
Gone are the days when Granny flats resemble simple sheds built on a property owner's yard. Nowadays, these are self-contained structures that can deliver almost the same advantages a full-sized home has. As a result, these quaint structures are becoming more popular. Moreover, granny flats serve a wide range of purposes from being a guest house, rental property, a B&B unit to housing elderly family members, the purpose it was initially intended for. Being small doesn't mean it comes with lesser challenges. It is the opposite. Only the most qualified builders can make the ideal granny flats, and Industry Top 5 can help bring you the top builders who can build these.
House Extension Builder
Are you looking for the ideal builder to help you make room for your growing family? You don't need to look far. Industry Top 5 can bring you closer to the top house extension builders who know what you want and will be working with you to ensure that you transform your house the way you want it at a price affordable to you. Moving out and looking for a new home is more costly.
Having to move out costs more from you than just spending on a new home. Getting help with your house extensions can bring more value to your property, especially when the most experienced builders can make your home like its brand new!
Frequently Asked Questions
Yes, we can handle all aspects of your commercial building project and keep you fully updated as each stage progresses.
These stages include:
All initial consultations and design
Development approval support through council
Building certification
Concept design
Plumbing and drainage
Building
Interior design and finishing options
It typically takes about two weeks, depending on various factors.
Yes, they can. Most contracts give the builder the right to charge interest if you pay them late, like in normal commercial transactions.
A variation can be requested anytime during the contract as long as all parties refer to the variations clause in the contract. The builder has the option to refuse to carry out the variation.
Recent Reviews For Commercial Builders Near Blacktown
Especially useful when you need to do a job when in haste.
I was always afraid that I will just throw caution to the wind and be surprised by how much I will spend later on. The site just made it easy for me to choose from a few builders for the job I want them to do. I think I saved thousands of dollars using this site than just calling the first few builders I check in Google. Try it!
Lilian Brifman
seven hills
We did our site surveys with my previous builders and did estimates. I called them and tried following up several details.
I took weeks before we had some sort of agreement but still…nothing solid. Luckily a friend referred me to this site and showed me how handy it was. The good thing is it was like five top builders in areas near me. I mean just imagine the cost if the builder is from Melbourne. Deciding on one just took a few hours. I'm not kidding. Everything solid. Within a day!
Stella Hayden
new south wales
Before I thought I need to search around in Google or ask friends for people to look at my plumbing and do estimates.
Calling them I think wasn't enough and I have to pay them for the hours they have to drive here to look at my plumbing. I did this last year and the work was, obviously, looks like incomplete. I came across this site and I thought this is too good to be true. Just a few steps and two to three guys called. No wonder why these guys are tops! I think I saved a lot of money. I chose the one who I think knows what he is talking about. I am pretty sure they did a great job with my plumbing works and they threw in some recommendations for free.
Taylah Mundy
blacktown area
About Blacktown, NSW
Blacktown is a suburb located west of Sydney, about an hour's drive from Sydney CBD via M4. With a population of almost 50,000, it is the largest township in the entire state of New South Wales. Blacktown is also one of Sydney's most culturally diverse suburbs, with a substantial proportion of its people from India, the Philippines, China, and the Pacific Island nations calling it home. The income profile of the residents is medium-to-high, with a significant portion of its residents working in the healthcare sector.
Different groups of the Darug people inhabited the area occupied by the present-day Blacktown.
Its name originated from its association with the Native Institution in 1823, where the site was initially named "The Blacks Town." The early development of the town sprung around the train station from 1862.
Like in the town's history, Blacktown's commercial activity centers around the Blacktown railway station. Westpoint Blacktown and several small shops, restaurants, and hotels dot the Blacktown Commercial Business District. Blacktown played host to softball games staged for the Sydney 2000 Olympic games.
Similar Services To Commercial Builders In Blacktown