Commercial Builders in Parramatta
We curate lists of Licensed Builders in Parramatta NSW
Why choose
Industry Top 5?
With hundreds of local builders available in Parramatta NSW and surrounding towns and cities for your commercial construction needs, it is challenging to find the ideal commercial builder who can satisfy all your requirements, especially for budget and making the timeline.
We did the hard work of researching hundreds of builders in and around your area to provide you with a narrowed list of only the top builders that can cater to your specific needs. This process saves you time, money, and a lot of worries.
Save Time
and Money
Imagine having only the most qualified builders choose from a narrowed list with all the comprehensive information easily accessible. Isn't it more straightforward to arrive at an informed decision? You can get this ability through Industry Top 5, saving you time and your much-needed money.
We are
Free
Apart from simplifying the process of selecting only from the top builders available, getting all the relevant information in just a few simple steps add value to you as a customer by sparing you from time-consuming selection and a lot of doubt. Allowing you to make an informed decision has never been simpler.
Real Customer
Reviews
We believe that our customers are entitled to know how previous clients were served by their master builders. Based on this, we made a curated list of the top builders in Parramatta NSW and surrounding suburbs and cities have available. This process will make it easier for our customers to arrive at an informed decision. Rest assured, you can trust the builders that you select.
Easy
to Use
We value customer experience when they use our easy-to-navigate site. What more, you can get all the information you need with just a few simple steps. Just fill out the contact form, and an obligation-free quote will be sent by the top commercial builders in your area, and will get in touch with you quickly.
Comprehensive
Information
Industry Top 5 seeks to help our customers to make informed decisions based on customer reviews and a host of other relevant information that will be key in your selection process. With these sets of information in your hands, you can rest assured that you can choose only the ideal builder that can cater to all your demands, including making the budget and strict deadlines.
Local
Services
With hundreds of builders in your immediate area catering to a vast array of professional services vying for your attention, isn't it bewildering to choose which among these builders can satisfy your specific requirements? Don't worry.
Are you looking for the most qualified from among the best builders in Parramatta NSW and surrounding areas can offer? These construction professionals can transform your business through their construction work to help your business grow.
The top builders will be with you every step from conception, planning, and construction management to completion of the project, ensuring that every aspect of your project makes the schedule and budget.
Builders in Parramatta NSW and surrounding areas can handle commercial projects of any scale and complexity. With their experience and technical expertise, they will deliver fit-out work for office spaces and retail outlets to complete buildings covering warehouses and multi-storey structures.
Why Hire Professional Commercial Builders?
These master builders are experts in the construction services. Modern commercial building projects are complicated undertaking that requires close coordination among specialized professionals at specific points of the construction work. These construction professionals ensure that building cost effective projects are delivered safely, on time, and within budget, while keeping the business owners' vision in mind all the time. Because of their experience and a wide network of support, they know how to manage challenges that may come during the project's duration. These best builders can hurdle material constraints, availability of labor, weather conditions, and other wild cards to make sure that the finished product is delivered on time.
You can sit back, relax, and deal with other essential things with a professional commercial builder working with you.
Selecting Builders in Parramatta Area
Industry Top 5 narrows down the choice of commercial builders in Parramatta NSW and the surrounding cities and suburbs have to offer to the top builders who can qualify for the job you require, thereby saving you time, money, and effort.
We researched all builders near you to bring you a choice of only the ideal commercial builders who have a long track record of quality building work and customer satisfaction.
What's more, we make it easy for you.
All you need to do is just a few simple steps. Just fill out the contact form, and the best builders will send you an obligation-free quote and get in touch with you quickly.
Builders for All Purposes
Do you require general construction work that could cover a wide variety of needs? We can bring you the top available builders in your area that can manage and execute a vast array of construction requirements from office and retail space fit-out to the substantial home renovations of commercial building work. You can rely on the commercial and local builders that can do the job you require at an affordable price.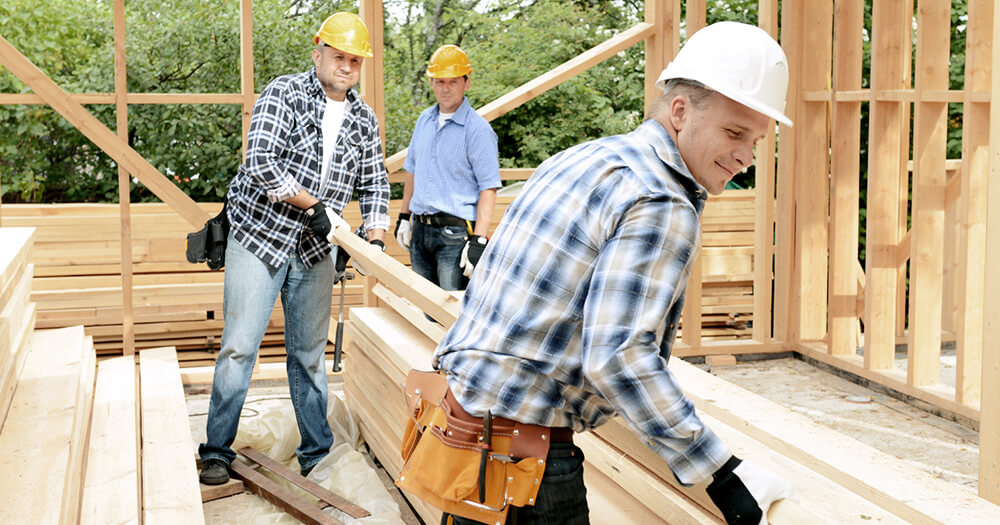 Building a New Home?
Are you looking for the ideal builder who can help you make the dream of building a home a reality?
Building a home may be one of the most significant investments you will make in your life, and Industry Top 5 believes that you should not take any chances with any builder. We only bring the top builders for you to select and who knows how to build a house that fits your lifestyle and needs now and with the future in mind. You can trust house builders to be with you every step of the way to assure you that you can be satisfied with their service and resulting cost.
Granny Flat Builder
Granny Flats are small dwellings that have been becoming more popular lately. The reason for its popularity is the value it offers to property owners, not only because of being able to serve as a secondary dwelling but also as a revenue source. These quaint structures are self-contained and offer the same amenities like a full-sized house. Moreover, Granny flats can increase property values because of their popularity to some property buyers. Given its small size doesn't mean it doesn't present any design and construction challenges. Only the most qualified builders can make you the ideal Granny flat, and Industry Top 5 can help you get close to them.
House Extension Builder
Are you looking for the most qualified builders in Parramatta NSW that can help you create more living space to cater to the needs of your growing family? House extensions are a practical alternative to moving out and building an entirely new property. Moreover, there are other costs associated with moving out to another area because of the inconvenience that will cause. An experienced and professional house extension builder can use their expertise while satisfying high standards in quality of work to deliver to you a house that looks brand new once they finish. They also have your cost concerns in mind and can ensure a professional approach to produce their work on time.
FAQs
It is recommended to try.
Many builders expect this scenario where some aspects of the construction project will be negotiated, such as materials. Builders usually make contingency plans when they make their quotes. There is a limit, though, and don't push the price too low.
Professional builders will not compromise safety and quality to meet your price requirements if it is too low.
No. It is common for contractors to ask for a down payment upfront to buy materials in advance or to make sure that you secure a slot in their schedule. But asking for half is uncommon and is a big red flag and is not recommended for professional commercial builders.
Under NSW home building law, the maximum deposit you can be asked to pay is 10%.
A licensed commercial builder is responsible for managing and arranging the execution of all aspects of construction for commercial buildings and structures. These structure and building classes are class 2-9 buildings and structures, and class 10b buildings not associated with a domestic building as stipulated by the Building Code of Australia.
Recent Reviews For Commercial Builders Near Parramatta
There will just be a few people out there can make a warehouse I have in mind.
I inherited (or bought an old) warehouse in the outskirts and have so much work to be done. This site brought me top people who have done work like this so I don't have to worry that I get lost in meetings. Estimates came quickly because these are experienced guys. Even when Covid happened they made sure everything is done on time.
Connor Sullivan
australian owned, harris park
Would recommend this site to anyone with the same issues.
Dealing with old units can be a drag. I've been living in my unit made me think about moving out if just to get rid of leaking pipes and walls that can't keep out noise from my neighbors or the rain if it happens. I am just overwhelmed with initial estimates from guys who visited and looked into my unit. I thought Industry Top 5 will be giving me expensive commercial builders. I was mistaken. When they say those are tops, yes they are tops! The guys who came over are the nicest and did estimates that made me breathe easier.
About Parramatta, NSW
Parramatta is 30 minutes drive away to the west of Sydney's central business district. It is considered an alternative centre of government in Sydney, hosting several state government departments and state and federal courts. Parramatta is the seat of the local government of the City of Parramatta with an overall population of over 200,000 people. Parramatta itself has over 25,000 residents with significant non-Australian-born residents primarily from India (who, just by itself, outnumbers Australia-born residents), China, England, and the Philippines (in that order).
Parramatta is Australia's first inland European settlement, with settlers calling itself home when Sydney was founded. By the following year, Europeans have successfully started to grow grain in Australia for the first time. Australia's burgeoning wool trade traces its birth in the area as well.
Parramatta has a vibrant commercial area centered on Church Street, which many shops and restaurants call home. Parramatta has received the relocation of many government agencies such as the New South Wales Police Force Headquarters and the Sydney Water Corporation from the Sydney Central Business District. Parramatta Square now houses the National Australia Bank after transferring from Sydney CBD last year. Parramatta is also a major transport hub serving Western Sydney with plans for laying down light rail and metro services in the future.
Similar Services To Commercial Builders In Parramatta