Commercial Building Contractors in Sunshine Coast
We curate lists of Top Commercial Builders in Sunshine Coast QLD
Why
Industry Top 5

Is Your Smart Choice for Commercial Builder Selection

Are you looking for help for your construction project for your commercial building on the Sunshine Coast? Are you looking for commercial building services that will be with you through the entire process and deliver high-quality service to transform your commercial space? With many companies in the building industry, selecting the most qualified commercial construction company that will satisfy your needs can be an arduous task. Don't worry! Industry Top 5 can provide you with a straightforward, yet effective, way of getting the best commercial building company that can deliver the construction projects you require. Let us tell you how:
Save Time, Money, and Effort to Get Commercial Projects Done!
Industry Top 5 can help you get the services of the most reliable Sunshine Coast commercial builders with just a few simple steps. Getting all the relevant information you need to protect your substantial investment is crucial. That is why we provide you with a selection process that contains all the information you need quickly. Starting from the first page, you can have all the relevant information within a few clicks, thereby saving you time, money, and effort.
All the Best Features for Selection: For FREE
Industry Top 5 knows that construction projects for commercial buildings require a substantial investment for our customers. We help our customers to gain huge value in this journey by making the selection process easier, helpful, and enjoying all our best site features for FREE! You can use the product of our research contained in the curated list of the most dependable commercial builders Sunshine Coast can provide. Best of all, you can get all the relevant information you need with just a few more simple steps.
Honest Customer Information To Help Your Choice
Industry Top 5 believes that genuine customer feedback is crucial to help you arrive at a solid choice. We researched hundreds of businesses to provide you with a curated list of the most reliable commercial builders on the Sunshine Coast that have gained a reputation with their customers. With any choice you make on our site, you can be sure you will always have a solid choice with a record of great customer satisfaction.
Getting all the Information You Need Quickly
Not only do we make the selection process for the most qualified commercial builders Sunshine Coast has available simpler, but we also make it quickly once you use our easily-navigable site. We designed our site with our customers in mind. You won't get lost trying to get all the relevant information that is crucial in protecting your investments. Just fill out the quote form and the most reliable commercial builders on the Sunshine Coast will send their obligation-free quote and contact you ASAP.
Comprehensive Information In a Few Steps
Industry Top 5 doesn't want its customers to make hasty decisions based on scant data. Neither do we want our customers to take too much time using data coming from different sources. That is why we designed our site to ensure that you can quickly get all the relevant information you need to make an informed decision every time. The curated list provides helpful information on your top choices. You will get a lot more information in just a few more steps!
Local Commercial Builders Sunshine Coast are Your First Choice
Are you looking for a commercial builder who can deal with improvements for industrial buildings on the Sunshine Coast? Are you looking for a commercial builder who can render project management to ensure that your custom design will be delivered to you on time and stress-free? Industry Top 5 can provide you with a list of the best commercial builders Sunshine Coast QLD has available. Whether you need improvements for your office space, or to transform your commercial space, you can rely on these local builders to deliver every time.
Selecting the Best Commercial Builders Sunshine Coast QLD Has Available
Among many choices of commercial builders Sunshine Coast and surrounding areas have on offer, choosing the ideal builder is a challenging process. The ideal commercial builder can help you realize your vision for your business and deliver timely, safely, and within your budget. Industry Top 5 can help you bring the top commercial builders within reach by providing you with a narrowed list of the best commercial builders available. These professionals can utilize their experience and expertise to deliver the service that can satisfy your exact requirements. They will be with you each step of the way from conception to finishing ensuring maximum satisfaction.
Why Hire The Top Commercial Builders in the Sunshine Coast?
Commercial building projects are complex undertakings requiring specialized professionals to do their tasks as needed and on schedule. Construction management companies are experts in their field. They can call upon and coordinate technical professionals who can do specific or general tasks to ensure that the construction project is finished within schedule and budget. With their vast experience with a host of scenarios encountered with previous projects, commercial builders know how to satisfy timelines despite the challenges that arise during the project's duration. You can rely on qualified commercial builders to deliver their job the way you want it and when you want it.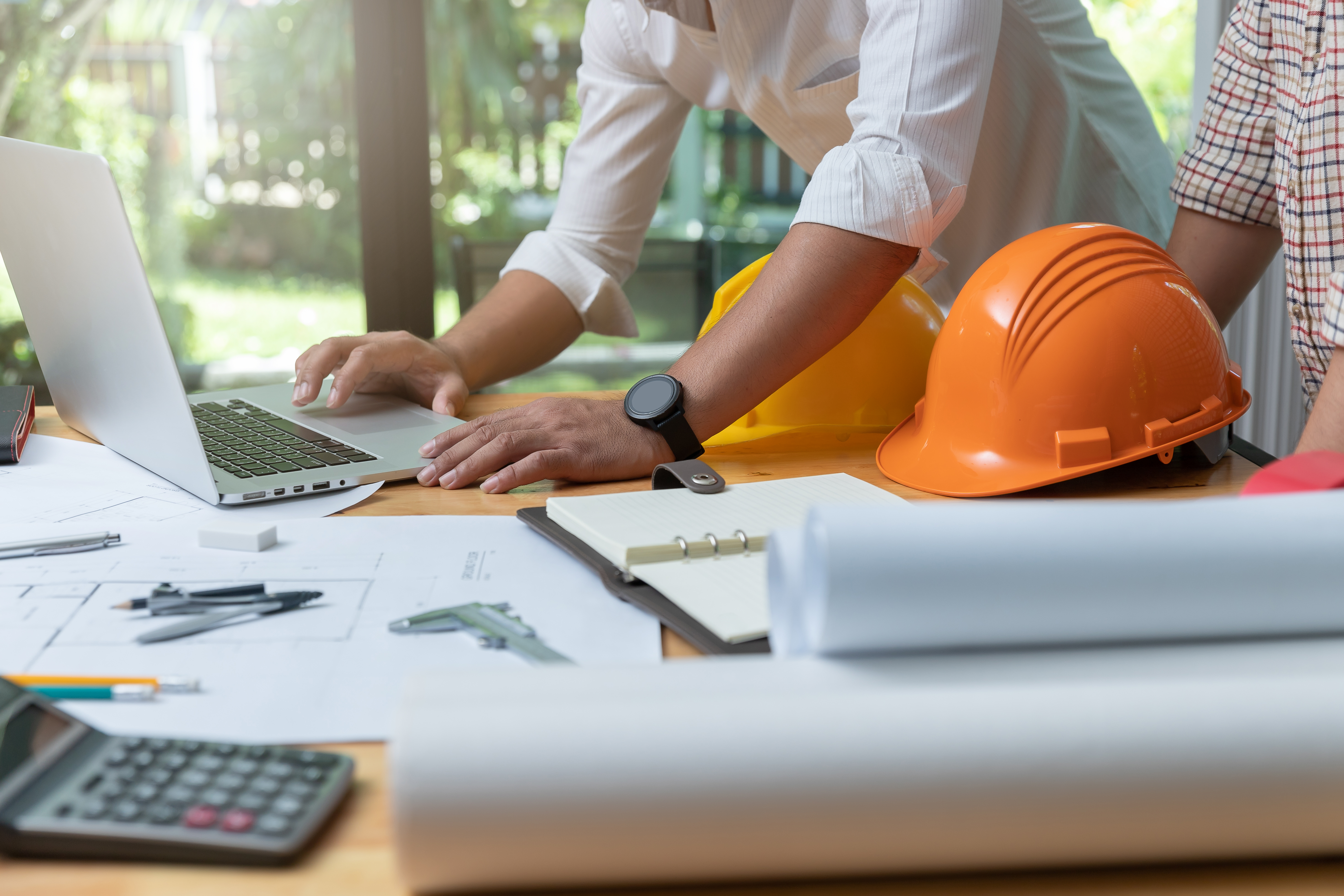 General Builders
With so many builders available on the Sunshine Coast, it is daunting to choose a builder that can cater to your specific task. Don't worry. Industry Top 5 can bring you the best general builders to tackle any job regardless of their scale and complexity. From simple additions to substantial renovation, you can trust these professional builders to do the job the way you want it when you want it.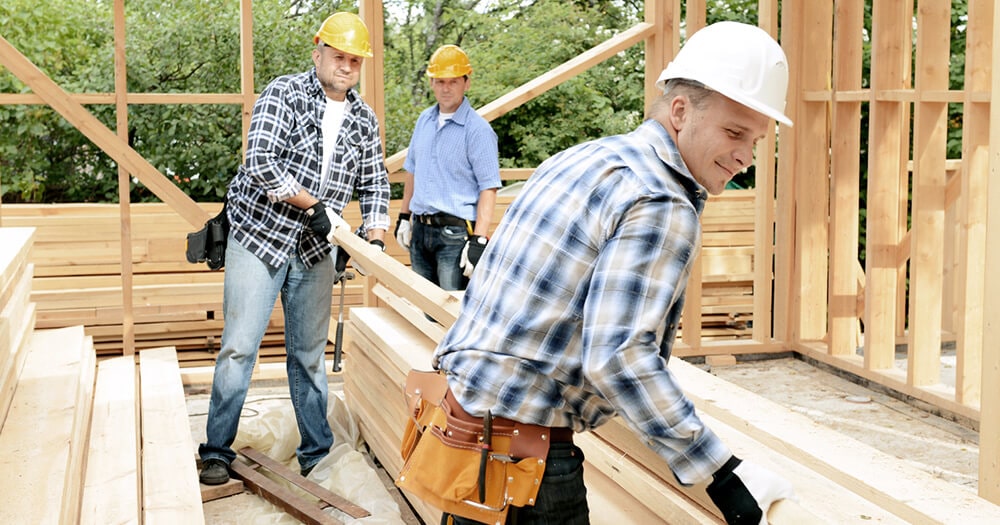 Building a New Home on the Sunshine Coast?
Are you looking to find the ideal home builder that can help you realize your dream of having a home while satisfying your budget requirements? You don't need to look far to find them. Industry Top 5 provides a narrowed list of the top home builders available in the Sunshine Coast area. You can rely on them to build a home that can satisfy your requirements now and with your future in mind.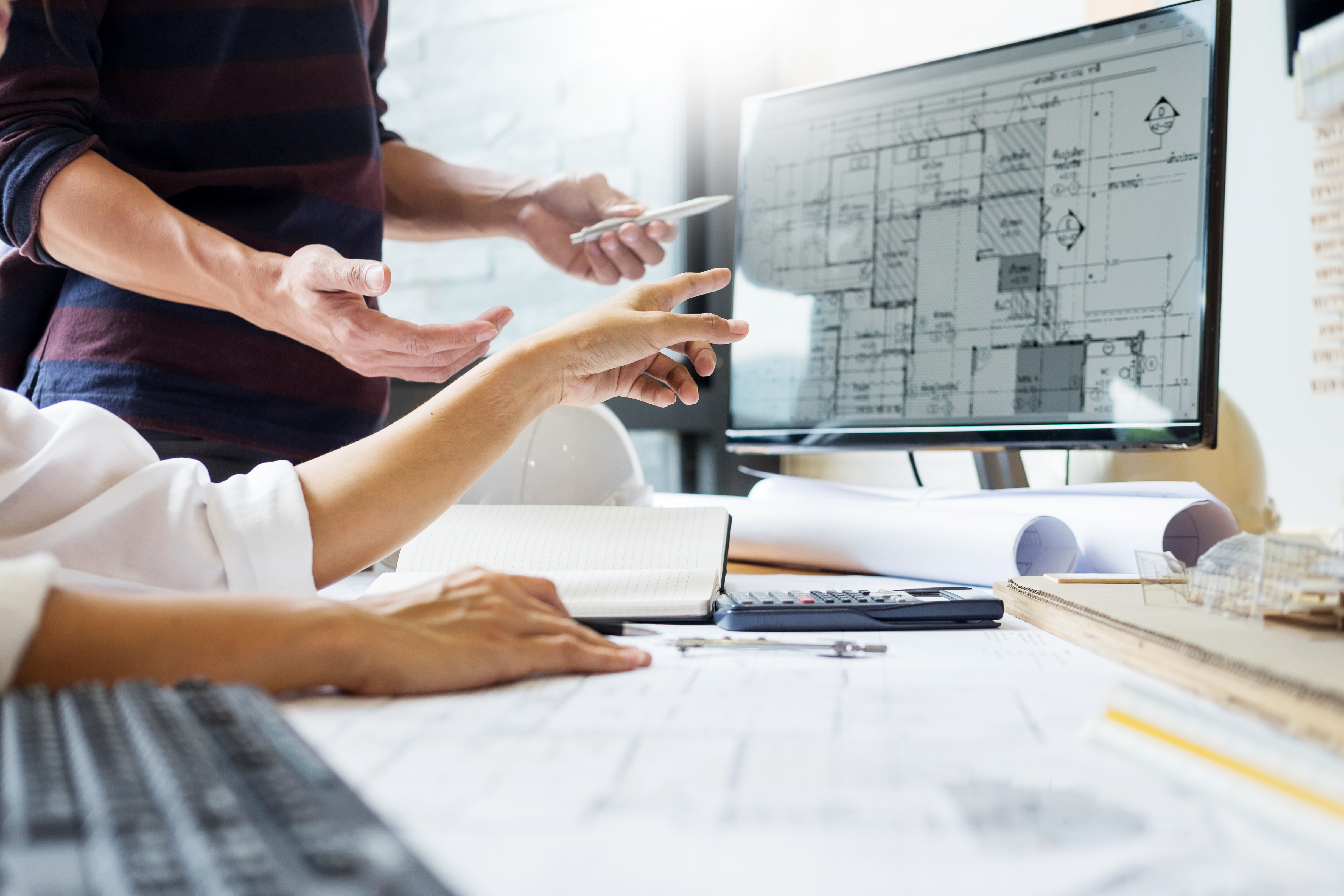 Granny Flat Builders on the Sunshine Coast
Granny flats have been increasing in popularity nowadays. Gone are the days when these quaint structures resemble sheds built in the backyard. These structures offer tremendous value to their owners by serving a vast range of purposes, from secondary dwellings to rental properties. Despite their size, granny flats offer many design challenges. After all, these dwellings contain most, if not all, the amenities provided by full-sized houses. Only the most qualified builders can help you build the perfect granny flat. Industry Top 5 can help bring the most qualified granny flat builder to you.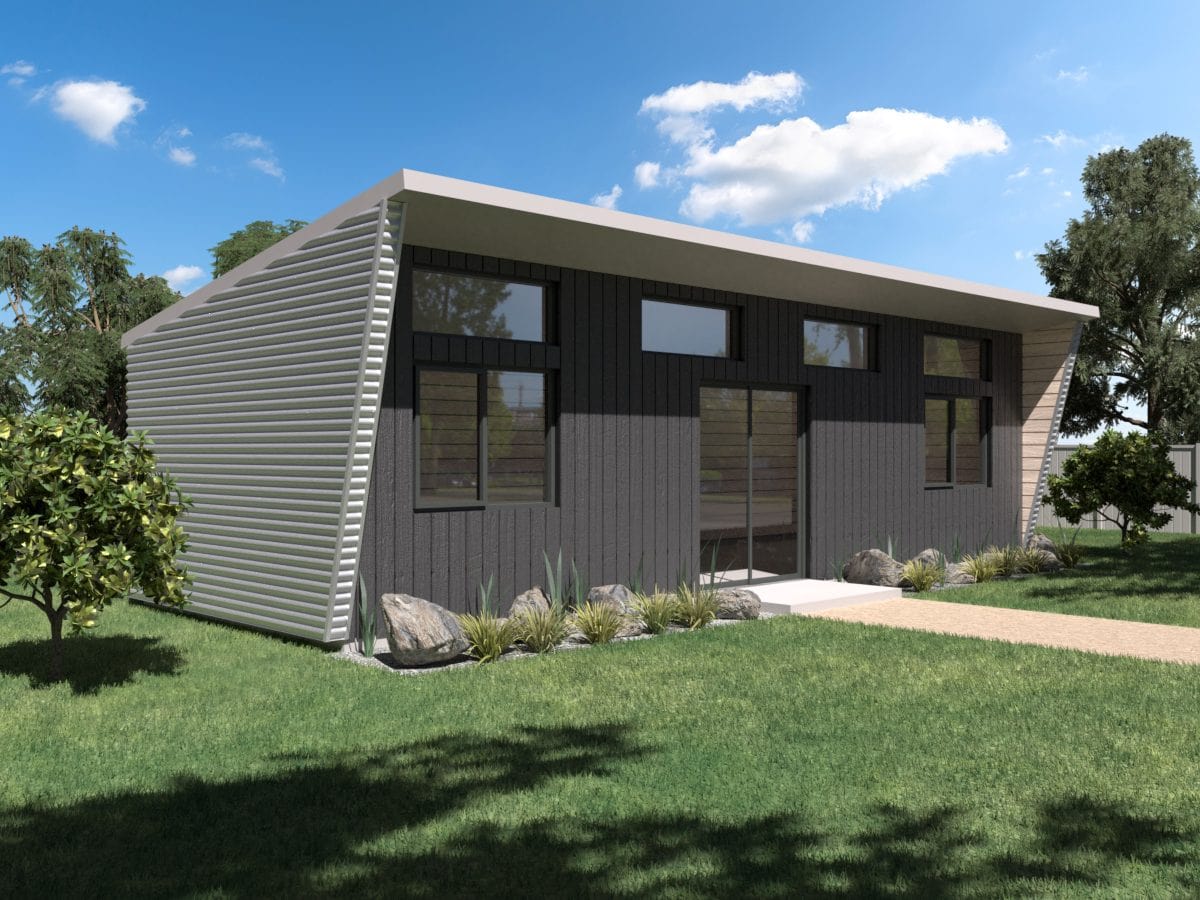 Home Extensions for Sunshine Coast Homeowners
Are you looking to find the ideal house extension builder to help you create space to cater to the needs of your growing family? Look no further. Industry Top 5 can bring you closer to the top house extension builders in your area.  These professionals have the experience and specialized skills to tackle the challenges presented by any house they work on. The most qualified house extension builders can turn your home like it's brand new after finishing their work.
Frequently Asked Questions
A licensed commercial builder is responsible for managing and arranging the execution of all aspects of construction for commercial industrial buildings and structures. These structure and building classes are class 2-9 buildings and structures, and class 10b industrial buildings not associated with a domestic building as stipulated by the Building Code of Australia.
"Fit-out" is a term used in construction to describe a process of making the interior space of a building suitable for occupation by a tenant or productive utilization as a workspace.
The process can cover interior walls, plastering, electrical, flooring, interior decoration, lighting, furniture, and everything related to improving interior spaces.
Commercial payments are made in percentage progress claims month by month. However, in some cases, we can replicate building progress claims.
It typically takes about two weeks, depending on various factors.
Recent Reviews For Commercial Builders Near Sunshine Coast
I am lucky I know this business directory.
Otherwise, it would have taken so much time to try out all numbers I have to check on different websites. This can save hours if you find the best one. And industry Top 5 always show the best ones!
When lightning strikes, you won't know exactly if it is local or just your place, especially in my place which is off the city a bit.
Thunderstorms here can be quite bad and in my life here, it happens that only our place is affected. Getting an emergency electrician to come over to fix things in a hurry is crucial otherwise waiting for other electrical services may take hours. This site will save you a lot of trouble.
Jeremy Bethel
Sunshine Coast QLD
Power outages in these parts can come from the weirdest of reasons.
Animals anyone? Having quick help is very handy! I recommend everyone have this site bookmarked. Saves you a ton of trouble!
Emily Liebe
Sunshine Coast QLD
About the Sunshine Coast, QLD
The Sunshine Coast was named "Near North Coast" before being named the Sunshine Coast in 1966.
The Sunshine Coast is located on the Eastern Coast of Australia and is the third-largest city in Queensland. With over 300,000 people, it is one of the fastest-growing cities in Australia in population and economy. The Sunshine Coast is also a significant tourist destination receiving over 3 million visitors last year. The city boasts being near long stretches of beaches. Notable among these beaches are Coolum Beach, Maroochydore-Mooloolaba stretch, and the Sunshine Beach in Noosa. The most famous attraction in the city is Steve Irwin's Australia Zoo. Other notable attractions are UnderWater World marine park, Aussie World with the Ettamogah Pub, and Pomona's Majestic Theatre. Mount Coolum, located near the coast, is the world's second-largest rock. Fraser Island is the largest sand island in the world with 180,000 hectares of pristine land and measuring 76 miles long.
If you love uber-cool coffee shops, then you can check them out at Nambour. Another interesting fact is the Mudjumba Island which was owned by Sean Connery between 1962 and 1983.
A significant portion of the economy of the Sunshine Coast draws from tourism. However, it has diversity and strength across several sectors such as healthcare, education, finance, and professional services.
The pace of growth of the economy of the Sunshine Coast comes along with the increase in knowledge-based jobs, exports, and household income.
Similar Services To Commercial Builders In Sunshine Coast