Commercial Builders in Sydney
We curate lists of Most Qualified Builders in Sydney
Why choose
Industry Top 5?
With a bewildering choice of commercial builders in Sydney has available, it is a daunting task selecting the best one who can satisfy your demands, especially your budget and meeting your schedules. Don't take any chances. Industry Top 5 is here to help you.
Save Time
and Money
Just imagine having a narrowed list of choices down to only the top commercial builders in Sydney has on offer, plus having all the relevant information you need accessible in just a few steps. We work hard to make sure that our customers will make an informed choice quickly, saving them time, effort, and much-needed money.
We are
Free
Having access to a comprehensive list of information and having the ability to get in touch with only the best commercial builders in Sydney has never been more effortless. Having all the information and being confident with your decision can be made in just a few steps on our site. Best of all, everything is Free.
Real Customer
Reviews
Knowing previous client experience on the builders you are selecting is essential to arriving at an informed decision. Combined with relevant information, we narrowed down the choice of commercial builders to the top 5 experts in the field. Rest assured, you can make a choice that you can be confident with. Just fill out the contact form, and the most qualified commercial builders in Sydney will send you an obligation-free quote and will get in touch with you ASAP.
Easy
to Use
Imagine getting everything you need from a narrowed choice of the top commercial builders in Sydney, getting all the relevant information, and getting in touch with qualified builders in just a few simple steps. We work hard to make the daunting process of choosing the ideal commercial builder that you can be confident with more straightforward.
Comprehensive
Information
Modern construction services needs are complex, and we don't want our customers to take any chances. Industry Top 5, narrowed down a curated list of the top commercial builders plus access to comprehensive information, makes it easier for our customers to make an informed decision in this stage of their project. This process will save you time, money, and worries.
Local
Services
With hundreds of builders who deal with a vast array of construction tasks, from simple additions to substantial renovations, it is challenging to find the right one who can satisfy your needs and do it within budget. We researched hundreds of builders in your local area to make a shortened list of the most qualified builders that can satisfy your specific needs.
Most Qualified Commercial Builders Near Sydney
Commercial builders can bring the most value from your business space through their extensive experience and technical expertise. Only the most qualified commercial builders can deliver the work that you envision on time and within budget.
These commercial builders in Sydney have will be with you every step of the way from conception, commercial construction services management, planning, cost management, and through to completion of your commercial construction project.
No matter the scale and complexity your commercial projects have, the most qualified commercial builders can do it on time and within budget.
From offices, retail space, warehouses to complete commercial building commercial projects, commercial builders are experts in the industry. They will ensure that their clients can sit back and relax while ensuring that everything is delivered the way their clients want it.
Why Need a Commercial Builder
Modern construction projects are complicated activities requiring close coordination between experienced professionals and specialize in various tasks needed for a project. Construction project management companies know who and when these professionals will be needed and know what it takes to ensure that projects are done on time and within budget. Commercial builders also can manage the cost and optimize the budget so the maximum value can be derived from the space and structures they create.
Many challenges can come out during the project's duration, and you can be rest assured that these experienced professionals will do what it takes that everything is on time.
Professional Commercial Builders in Sydney Area
Industry Top 5 has researched hundreds of builders Sydney area has to deliver you only the top commercial builders you can be confident with. We also make it easy for you to reach out to them and supply you with a comprehensive set of information to help you make an informed decision quickly. You can save time and money, and you can do these all in just a few simple steps. Just fill out the contact form, and the top builders Sydney has will send you an obligation-free quote and will be in touch with you ASAP.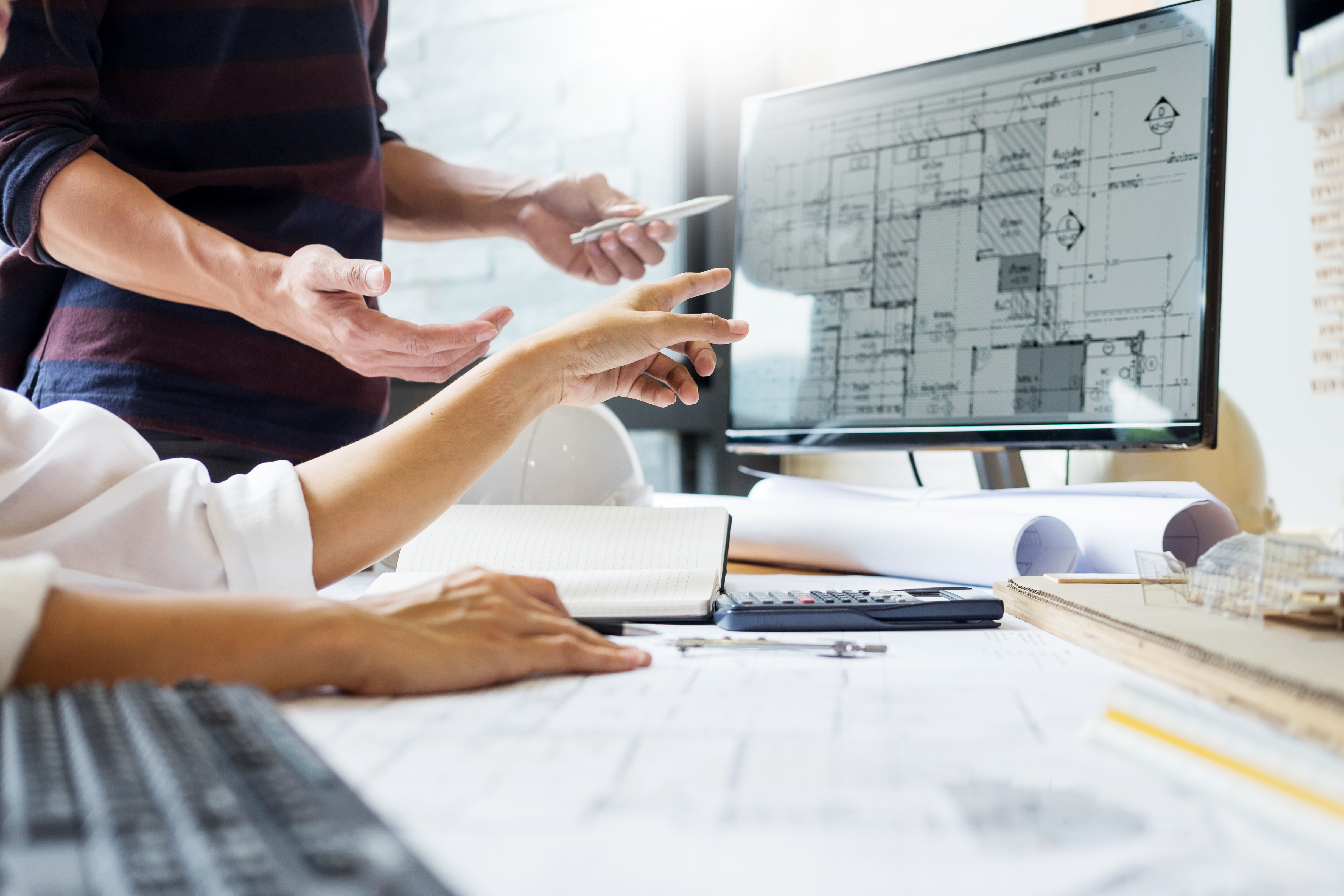 Builders for All Purposes
Our site can bring you closer to local builders who can execute various tasks involving a wide range of scale and complexity. They can do it all within budget, from simple additions to substantial renovations for private and commercial properties. We have narrowed down the list of only the top and most trusted general builders in Australia, and you can find one in Sydney as well.
Building a New Home?
Are you in the market for the most qualified commercial builder who can help you realize your dream home? Don't worry. Industry Top 5 can bring you the top home builders who can deliver your needs.
These professional home builders can help you build a new home that can suit your lifestyle and needs now and with your future in mind. From conception through to the completion of your new home, they will be with you every step of the way to ensure you get the job you want on a budget.
Granny Flat Builder
Granny flats don't serve simply as housing for the elderly anymore. Nowadays, these quaint and charming structures can help property owners increase the property's value because of the vast array of purposes these can serve. From serving as rental properties to being B&B units, these dwellings can bring in revenue. Moreover, they can serve other purposes from guest houses, housing for adult children, home offices, and much more. Find the most qualified builders to make the ideal granny home that you need.
With the challenges that come with its design and construction, only the top builders you can find on our site can help you bring your granny home the way you want it for the intended purpose.
House Extension Builder
House extensions offer a practical alternative from moving out and acquiring new property to make room for your growing family. Not only is moving out expensive but having to leave Sydney will have other inconveniences that will entail additional development costs in the long run. Don't worry.
Our site can offer you only the most qualified builders that can help you with house extension work. They are specialized in bringing more value to the space they create and to your property in general by making your house like its brand new.
Frequently Asked Questions
You should select a reliable commercial builder and one you can trust to spare yourself the stress of thinking about if you made the right choice. You must form a professional and trusting relationship so the project can be executed to your expectations.
It would help if you did not always choose a builder based on the lowest quotation, and the builder might compromise material considerations. Our site is here to help ensure that you get only the ideal commercial builders you can trust.
All of their workers should be fully insured, including Public Liability Insurance, to protect others around the workspace.
Commercial payments are made in percentage progress claims month by month. However, in some cases, we can replicate building progress claims.
It typically takes about two weeks, depending on various factors.
Recent Reviews For Commercial Builders Near Sydney
The worst thing just happened when I had my home fixed and I was looking for a builder to kind of rework what was wrong with the previous remedial works on my renovation.
I didn't have to look far to look for the best people. I just did a few steps in this site and the few good ones are filtered out. Of course I only found out when I called them. These construction services were the easiest to talk to and those that really know their job -Great Job!!!!! I wish I knew this site three or so years ago and saved thousands of dollars and a lot of misery.
Blake Heydon
millers point
I am new to this place and don't know much about getting any help with anything, much more builders.
I bought an old property that needs a lot of fixing and I almost regret buying this house in the first place! I recommend this site to people who just move in to Sydney who needs this kind of help. Builders know everything and can help you with everything. They even make sure you don't miss out on your budget.
Jasmine Kirtley
dawes point
I was pushing for deadlines and I know that will cost me a lot.
So I went to this site that a colleague pointed out that selects top construction services to help me with fixing my store. I can't afford to lose store days because we had so many lockdowns and I want to make the most of the opportunity opening up brings. If you value your time while having to not worry about being surprised with the final bill, try this site!
Caleb Gosman
millers point
My apartment building, if not falling apart, has a lot to fix. That goes for all flat renters who seem to have the same complaints.
Good thing that there were many heads going into this issue and one site that can deliver. And we are all glad we found the right builder to cover everything we were complaining about for the entire building, Note, entire building! With help from the owners we got everything fixed and at a reasonable price not so painful for everyone.
About Sydney, NSW
Sydney is a city located on the southeast coast of Australia, and it serves as the state capital of New South Wales. Sydney is known for the Sydney Opera House and is one of Australia's most popular tourist destinations. Sydney offers a wide range of attractions. The city has everything from the beauty of its natural harbors, its serene beaches, the wild bush lands, and exquisite architectural wonders. Sydney is also one of the centers of culture in Australia, and one can find numerous museums and galleries and host various cultural and social events.
Sydney's economy is recognized worldwide, being Australia's only global city and the leading knowledge-based region in the nation. The area generated 7% of Australia's economy and, in turn, provided over half a million jobs across all skill levels that on a wide range of opportunities. Sydney and the surrounding areas have a considerable economic base, including a dense network of globally competitive industries, well-developed infrastructure, outstanding facilities, a low crime rate, and an excellent living environment.
Similar Services To Commercial Builders In Sydney