Top Commercial Building Contractors in Brisbane
We curate lists of Best Builders in Brisbane QLD
Why choose
Industry Top 5?
With the vast choice of builders in Brisbane area offers, finding the ideal commercial builder that you can rely on will be a challenging whole process. The ideal commercial builder can depend on someone to complete your construction project management on time and within budget while realizing the vision you want from conception. Impossible?
No. Fortunately, Industry Top 5 is here to help you.
Save Time
and Money
Industry Top 5 did the hard work of narrowing down the list of only the top commercial Builders in Brisbane area has available who can cater to all your needs. You can get access to all the relevant information that will be critical in helping you make the right decision on the builder you need in the shortest possible time. This process will save you time and money.
We are
Free
Having to select from just the top commercial Builders in Brisbane area and all the relevant information in your hands can bring you tremendous confidence in making the right decision on a builder that you can rely on. With quotes, plans, and the opportunities to share your vision for your building project available in a short time, you won't believe that you will have this chance for free. With Industry Top 5, that is the case.
Real Customer
Reviews
We researched hundreds of possible commercial builders Brisbane has on offer and narrowed down the choice of the few choice builders based on how well they could serve their previous commercial clients. We believe that knowing how these professional builders helped their markets, combined with access to comprehensive information, is essential in arriving at an informed decision.
Easy
to Use
It is all about the commercial builder and we make the difficult task of selecting your ideal builder easy for you. What's more, we will enable you to get comprehensive information within easy reach. Using our easily-navigable site, you can reach the top commercial builders in a few easy steps. Just fill out the contact form, and the leading commercial builders will send you their obligation-free quotes, and they will contact you as soon as possible.
Comprehensive
Information
Commercial building projects are enormous undertakings that will require a substantial investment on your part. Having a narrowed list of the top builders and all the information you require to decide what you can be confident about is key to your peace of mind. Don't take any chances. Industry Top 5 will help you find the ideal commercial builders in the Brisbane area can offer, which you can rely on.
Local
Services
Aside from commercial building projects, our site can easily give you access to the best local Brisbane builders specific to your requirements. Being experts in the commercial construction industry, you can derive more value from working with us by getting valuable tips on making the most of your decision in any construction projects you have in mind.
Among the hundreds of possible master builders Brisbane and surrounding areas have on offer, it is a daunting task to find the best commercial builders who can realize your vision for your business while being confident about the project management being delivered on time and within budget. Don't worry.
We created Industry Top 5 to cater to customers like you who need to be spared from the complications of selecting from many builders. A commercial construction company who can deliver your requirements will be easy to reach through our site. These professionals utilize their experience, network, and technical expertise to ensure that their clients get everything they want from their commercial construction project management. You won't need to worry about beating the deadlines and getting your business going. The top commercial builders will ensure that you reach your goals every step of the way.
Finding the Ideal Commercial Builders in Brisbane Area
Being experts in the industry, we know that the key to a successful commercial construction project management relies on selecting the ideal commercial builder that can deliver all your needs in time and within budget. Commercial construction projects are complex activities requiring a concert of specialized professionals who have to provide accurately as needed, when needed, and at the optimum cost. By relying on a professional commercial builder, you don't have to take chances at all.
These experienced commercial builders have delivered to a vast array of clients with their specific requirements. These builders know how to deliver on time by overcoming all the challenges that arise during the project's duration. All you have to do is to sit back, relax, and these experienced professional builders will do the rest.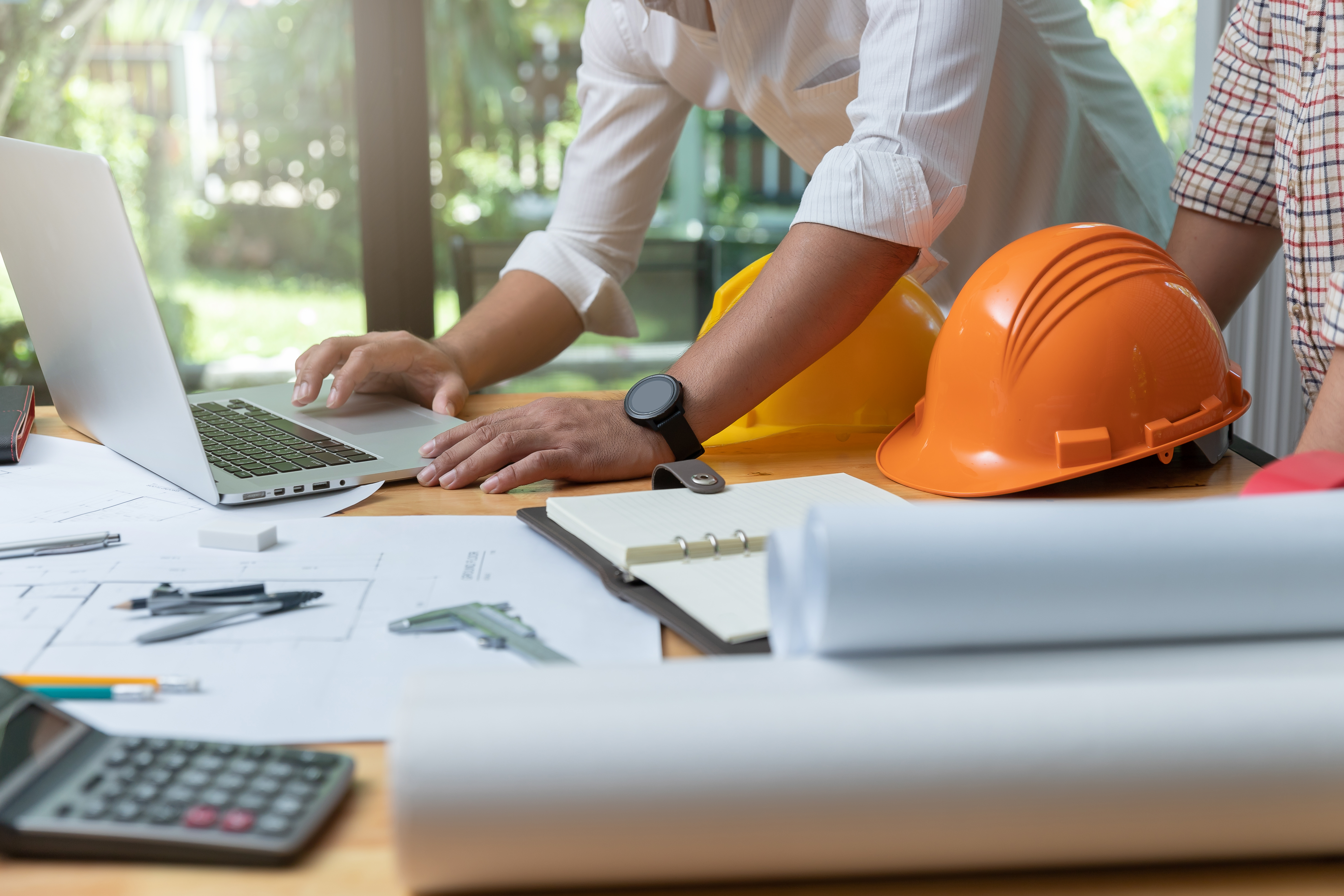 Builders for All Purposes
With so many builders catering to a wide variety of construction work, it is challenging to find the best general builder who can suit your requirements. Don't worry. Industry Top 5 can bring you closer to the ideal general builders no matter the scale and complexity of the task you have in mind. From simple modifications to substantial renovation, you can rely on these general builders to deliver on time and within your budget.
Building a New Home?
Building a home may be one of the most substantial investments you will make in your life, so don't take any chances. Industry Top 5 provides a list of the most qualified home builders in the Brisbane area.
You can trust these professional home builders to build a home that can suit your lifestyle, having today and the future in mind. With their skills, experience, and knowledge of the peculiarities present in Brisbane, you can be sure that they can help you realize the dream of having a home.
Granny Flat Builder
Granny flats have come a long way from being simple structures resembling sheds built in the backyard. Nowadays, these structures are miniature versions of full-sized homes with complete amenities. Granny flats deliver tremendous value to their owners because of their potential to generate revenue, increase their owners' property value, and be fully-functional extensions of their primary home serving many purposes. Despite their size, granny flats present design and construction challenges that only qualified granny home builders can overcome with their expertise and experience. Find only the most qualified granny flat builders on our site.
House Extension Builder
As your family grows, so do your space requirements. The alternative of moving out and buying a new property will be very much more expensive.
But with the right house extension builder, you can create the space you need to cater to the demands of your growing family. These professional house extension builders always have the increase in value of their clients' properties in mind. With their skill, experience, and know-how on doing house extension work specifically, they can make your house like its brand new!
Frequently Asked Questions
Commercial payments are made in percentage progress claims month by month. However, in some cases, we can replicate building progress claims.
It typically takes about two weeks, depending on various factors.
We understand that owners should be covered from liabilities arising from mishaps that are not their fault. Here are the insurance policies builders are required to take out:
Home Owners Warranty: This is required to cover the homeowner for any project valued at $20,000 or more.
Workers Compensation Insurance: This Insurance covers workers against any injury related to work.
Public Liability Insurance: This Insurance covers third-party liability for anything related to the construction work activities.
Licensed commercial builders can assist you in financing commercial projects at whatever scale and complexity. They work closely with the lender to schedule payments to make sure that the payments are made just in time when the cash is needed.
Recent Reviews For Commercial Builders Near Brisbane
Strictly speaking, I would admit that you can only get nothing but the best commercial construction services from the builders this site present from a narrow list.
Now I understand what elite really means. You have to respect the word. And they give you just the elite. From the bottom-up, they do the job the best way that they can. Even if you choose the cheapest choice, all of them can make me happy nevertheless.
Hudson Namatjira
Gold Coast, New South Wales
As I prepare to open my restaurant again after the lockdowns, I want to make sure I welcome back customers with open arms.
But of course, you knew what happened and I have to make sure I get the most mileage for my budget. If I penny-pinch I am pretty sure I should give up on my business right there. I am going to be the first one to give you this advise: Choose the best builder. And choose the best building industry site to help you choose the best builder. And this is THAT site.
George Gates
Gold Coast, New South Wales
About Brisbane, QLD
Brisbane is a city located on the Northeast coast of Australia, and it is the state capital of Queensland. Unlike Sydney, Melbourne, Perth, and Adelaide, the local government of Brisbane administers a significant portion of the Brisbane metropolitan area, thereby covering more people than the other major Australian cities. Brisbane will host the Games of the XXXV Olympiad in 2032.
Brisbane is also a major tourist destination, with over one million international visitors arriving in 2016. The city has deep roots in Aboriginal culture. It has been one of the first communities to help athletes of Aboriginal heritage gain nationwide recognition and represent Australia in international events. Places of interest in Brisbane are its beaches such as Streets Beach, the islands dotting its coastline present an opportunity to do snorkeling to explore wildlife where you can find wild dolphins. If you are a gourmand, explore the wining and dining options available at the Howard Smith Wharves.
Similar Services To Commercial Builders In Brisbane