Top Commercial Builders Bankstown
We curate lists of Top Licensed Commercial Builders in Bankstown
Why choose
Industry Top 5?
With so many builders in Bankstown and the Sydney area offering their services, isn't it daunting to find the ideal builder that can do the best job for you on a balanced budget?
Fortunately, there is help.
Save Time
and Money
Customers deserve the opportunity to get all the relevant information they need to arrive at an informed choice. Our site can bring ideal local builders close to you in a limited selection of options, making it easier for you to select only those who will fit your needs saving you time and much-needed money.
We are
Free
You can save a lot of time and effort looking for the most qualified home builders in Bankstown and available surrounding suburbs. These local builders can supply you with essential information and their reasonable price ranges quickly. We did the work of finding you only the most qualified home builders in Bankstown that can fit your requirements. Best of all, it's Free.
Real Customer
Reviews
We believe that getting feedback from how home builders could serve former clients is essential at arriving at an informed decision in selecting the best builders for our customers. We will present the Top 5 of the most qualified builders near Bankstown, so it will be easier for you to make the right choice with less worry.
Easy
to Use
Getting all the essential information you need to decide the best builders in Bankstown is within reach within a few simple steps. All you need to do on our easy-to-navigate site is fill out the contact form, and the best builders in Bankstown and the surrounding places will send you an obligation-free quote and get in touch with you ASAP.
Comprehensive
Information
If you are looking for qualifying from among the hundreds of possible builders in Bankstown and the surrounding suburbs has to offer, getting a comprehensive set of information is essential to make an informed decision you can be confident about. With the help of customer reviews, quotes, plans, you can choose from among the most qualified home builders who can help you realize your dream home or for any other construction needs.
Local
Services
With hundreds of builders in Bankstown and the surrounding areas vying for your attention, isn't it very challenging to choose from which you can be confident? We researched hundreds of builders near you and narrowed down the list to make sure that you can rely on the choice you make, saving you time, money, and a lot of worries.
Are you looking to bring more value to your business through construction work done by the most qualified licensed builders Bankstown and the immediate vicinity can offer? Commercial builders are your only alternative if you want to transform your business space to help your business grow. These experienced professionals have technical expertise and know-how to ensure you get the commercial room you always envision, and they will do it in time and within your budget.
From conception to the completion of your project, the best builders Bankstown and the surrounding areas have available to ensure the ideal results for both private and commercial clients.
No matter what size of the project and for whatever purpose it comes, from offices, retail spaces to warehouses and factories, you can rest assured that licensed builders can deliver your complete requirements.
Why You Need a Commercial Builder
Commercial builders are experts in the industry. Modern construction industry work, especially with the challenges of dealing with commercial establishments, is complicated undertakings.
Commercial builders and construction company management can call upon specialists who deal with general and specified tasks at any segment of the building process. The most qualified local builders can ensure their clients that the project can be done on time and within budget, and they will work hard to make sure your goals are realized in time no matter what challenges come up during the entire duration of the project.
Find the Top Professional Builders Bankstown and Nearby
There can be many choices of professional builders in the immediate vicinity from where you are.
Choosing from among them is challenging, especially if you want everything you envision about your business to be realized and to do it in time and within budget. Don't worry. Industry Top 5, with its curated list of only the top commercial Bankstown builders and nearby suburbs and cities, can offer, can help you make an informed decision that you can be confident with.
We did our research on hundreds of builders in Bankstown, and we will make it easy for you to choose only the most ideal builders for you. Just fill out the contact form, and an obligation-free quote will be sent to you. Best yet, the top licensed builders will get in touch with you as soon as possible.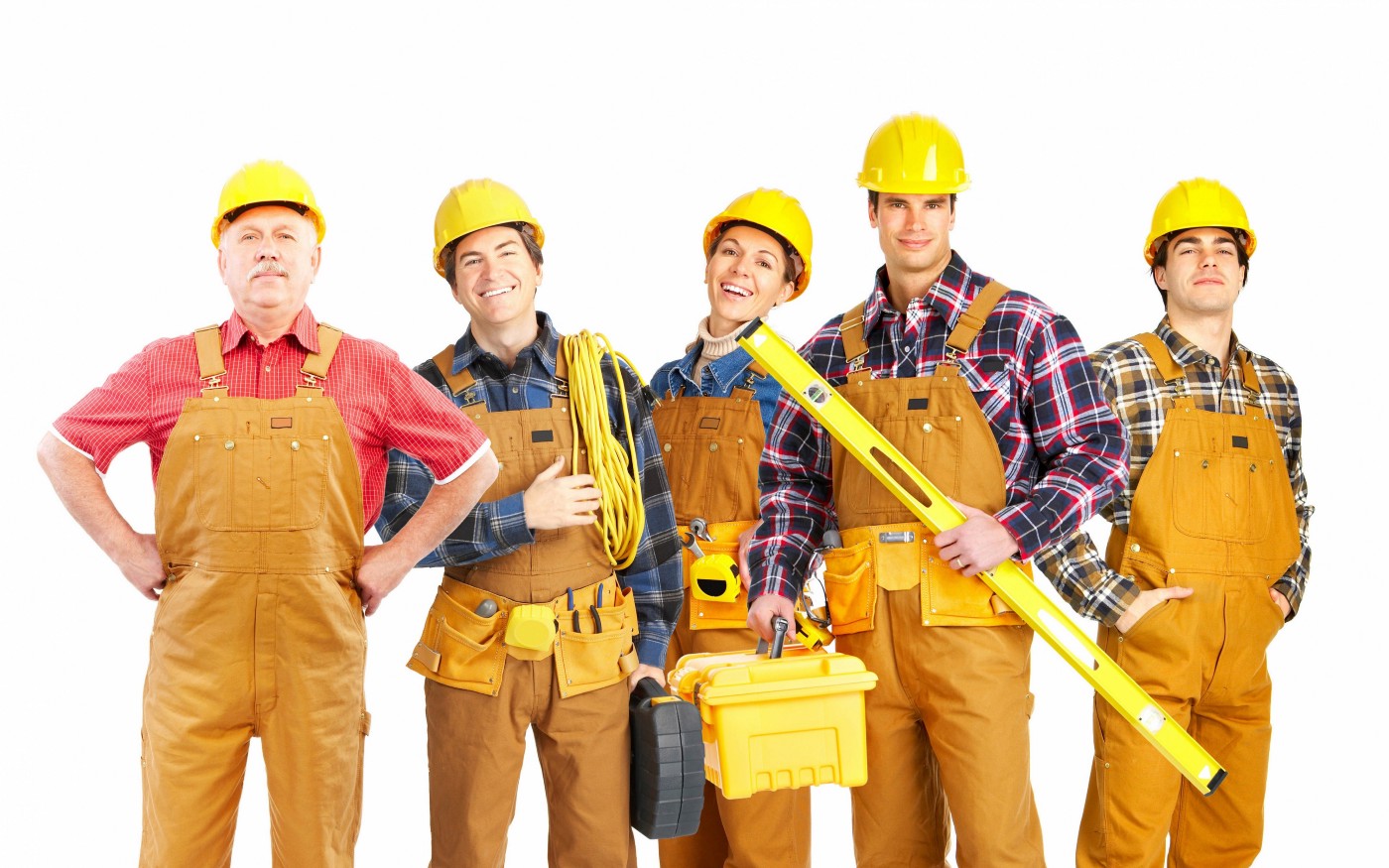 General Builders
Are you looking for builders that can serve a wide variety of construction work for your needs? Don't worry.
We bring you the top general builders in Bankstown in a narrowed list of just the top general local builders. They can execute a wide variety of tasks, from simple additions, substantial home renovations to complete new home builds. You can be sure we will help you make an informed decision with nothing to worry about.
Building a New Home?
Professional new home builders in Bankstown are experienced and are capable of delivering the dream home you always envisioned. The top home builders can be with you every step of the way, from when you sit with them to conceive your ideas to finish. These qualified new home builders in Bankstown will ensure that your home can satisfy your lifestyle now and with the future in mind while helping you make sure that everything is within budget.
Granny Flat Builder
Granny flats offer tremendous value to property owners because of the vast array of purposes they can deliver. Property owners can derive value directly from these quaint dwellings as rental properties or B&B units. Property owners can also increase the value of their property by having one of these built near the main house. Granny flats have come a long way from their initial purpose as housing for elderly family members. Nowadays, these are self-contained dwellings that offer everything that a full-sized house can. Get only the most qualified builders to make the ideal granny flat for you on this site.
House Extension Builder
Are you looking to create more space to cater to the needs of your growing family?
House extension offers a practical alternative from having to move out and look for a new home. Not only is house extension work less expensive, but you also don't have to leave your property, and all that is good that you might leave behind.
The ideal house extension builder can help your property increase its value by making your home look brand new after finishing its work.
Frequently Asked Questions
Commercial payments are made in percentage progress claims month by month. However, in some cases, we can replicate building progress claims.
It typically takes about two weeks, depending on various factors.
Yes, they can. Most contracts give the builder the right to charge interest if you pay them late, like in routine commercial transactions.
A variation can be requested anytime during the contract as long as all parties refer to the variations clause in the contract. The builder has the option to refuse to carry out the variation.
About Bankstown, NSW
Bankstown is 30 minutes drive southwest from Sydney CBD located 17 miles away via M5. Bankstown has an ethnically-diverse population of just over 30,000 with considerable representation from the Vietnamese, Lebanese, and Chinese communities, among other ethnicities.
The area used to be woodland occupied by the Bediagal people. The first European settlement was established around the turn of the 19th century. Like many suburbs around Australia's major cities, Bankstown was a boomtown after World War 2. Its industrial base was born from the site of the old Hawker De Havilland aircraft manufacturer. Today, over seven thousand businesses are operating within the Bankstown area.
Aviation and maintenance industries still operate in Bankstown Airport.
Bankstown has a wide variety of restaurants and cafes because it is one of Australia's most culturally- and ethnically diverse cities. The commercial activity centers around the Bankstown railway station punctuated by the Bankstown Central Shopping Centre.
Similar Services To Commercial Builders In Bankstown