Browse Commercial Builders in Wynnum
We curate lists of Local Business Builders in Wynnum QLD
Why choose
Industry Top 5?
With a vast array of builders on offer, it can be bewildering to choose the ideal commercial builder in Wynnum area that can satisfy your exact specifications and demand. Don't worry. Industry Top 5 is here to help.
Save Time
and Money
Just imagine having just the top Wynnum Home Builders and surrounding areas can provide to select from. With just a few steps, you can get access to all the relevant information you need to arrive at an informed decision in choosing the ideal commercial builder that you can rely on. This more straightforward process can save you time, money, and a lot of worries.
We are
Free
Industry Top 5 can offer you tremendous value when you use our business directory to look for the leading commercial builder you can trust. From among the best commercial builders in Wynnum and the surrounding area offer, you can pick the most reliable commercial builder and get all the relevant information you need to simplify what could have been a highly complex process. Best of all, you can do it all for Free.
Real Customer
Reviews
We endeavored to narrow down the list to a choice of the leading Wynnum home builders and the surrounding areas. This curated list relies on the quality of their workmanship, professionalism, and track record based on how these construction professionals could serve their satisfied clients. Combined with all the relevant information you need to arrive at an informed decision, you don't need to go far from Industry Top 5 to make one of the most crucial aspects of your construction project.
Easy
to Use
Industry Top 5 presents a business directory that is easy to navigate. Moreover, we can bring the ideal commercial builder to you with just a few simple steps. Just fill out the contact form, and the best commercial builders Wynnum and the surrounding area, will send you obligation-free quotes and get in touch with you as soon as possible. It's that easy.
Comprehensive
Information
Being experts in the construction industry, Industry Top 5 believes that our customers should not take any chances when selecting their ideal commercial builder. We did our research on hundreds of builders in your area to make a narrowed list of only the leading Wynnum Home Builders that you can rely on. You can rest assured that you can choose your ideal commercial builder in a process that is simple, worry-free, and time-efficient.
Local
Services
There are hundreds of master builders vying for your attention, but there are only a few that can be able to meet your exact specifications for the task you have in mind.
Don't worry. Industry Top 5 can provide you with the list of the leading local builders for a wide array of tasks covering all manner of scale and complexity. Industry Top 5 are experts in the construction industry, and the site offers valuable tips to help you with your construction needs.
Are you looking for the ideal commercial builder that can help you transform your business and help it grow? You don't need to look far. Industry Top 5 can bring you to a narrowed list of only the leading commercial builders who can satisfy your construction projects' demands. From conception, planning, cost management, and construction management to completion, you can rely on these experienced professionals to deliver the job you want within the timeline and budget you require. Commercial builders in Wynnum and the surrounding area can tackle a vast array of projects in scale and complexity, and they can do it at your exact specification.
Finding Right Commercial Builders Wynnum & Surrounding Areas
Industry Top 5 researched hundreds of builders near your area to make a narrowed list of the leading commercial builders you can rely on to select. You can count on these experienced professionals to deliver the job you want at the exact specification and the timeline you demand of them. We simplified what is usually the complicated process of selecting the right builder for the job you want using our business directory. With just a few simple steps, you can get all the information you want and get in touch with the top Wynnum builders and surrounding areas as soon as possible. All you need to do is to fill up the contact form, and obligation-free quotes will be sent to you, and receive a call from the best people who can deliver the job you want.
Why Hire Professional Commercial Builders?
Commercial construction projects are complicated activities that require substantial investment in time, resources, know-how, and many other things. You need an experienced construction management company that can coordinate the skills and experience of professionals who specialize in general and specific tasks and deploy them in time, safely, and with the budget in hand. It would help if you noted that these commercial builders are experts in the industry and have managed many previous projects ranging in scale and complexity. You can count on them to know what to do to hurdle any challenges thrown during the project's duration, ensuring that the project's completion is on time and of high quality. With an experienced commercial builder working for you, you just need to think about other essential things about your business while relying on these professionals to do the job the way you want it and done when you want it.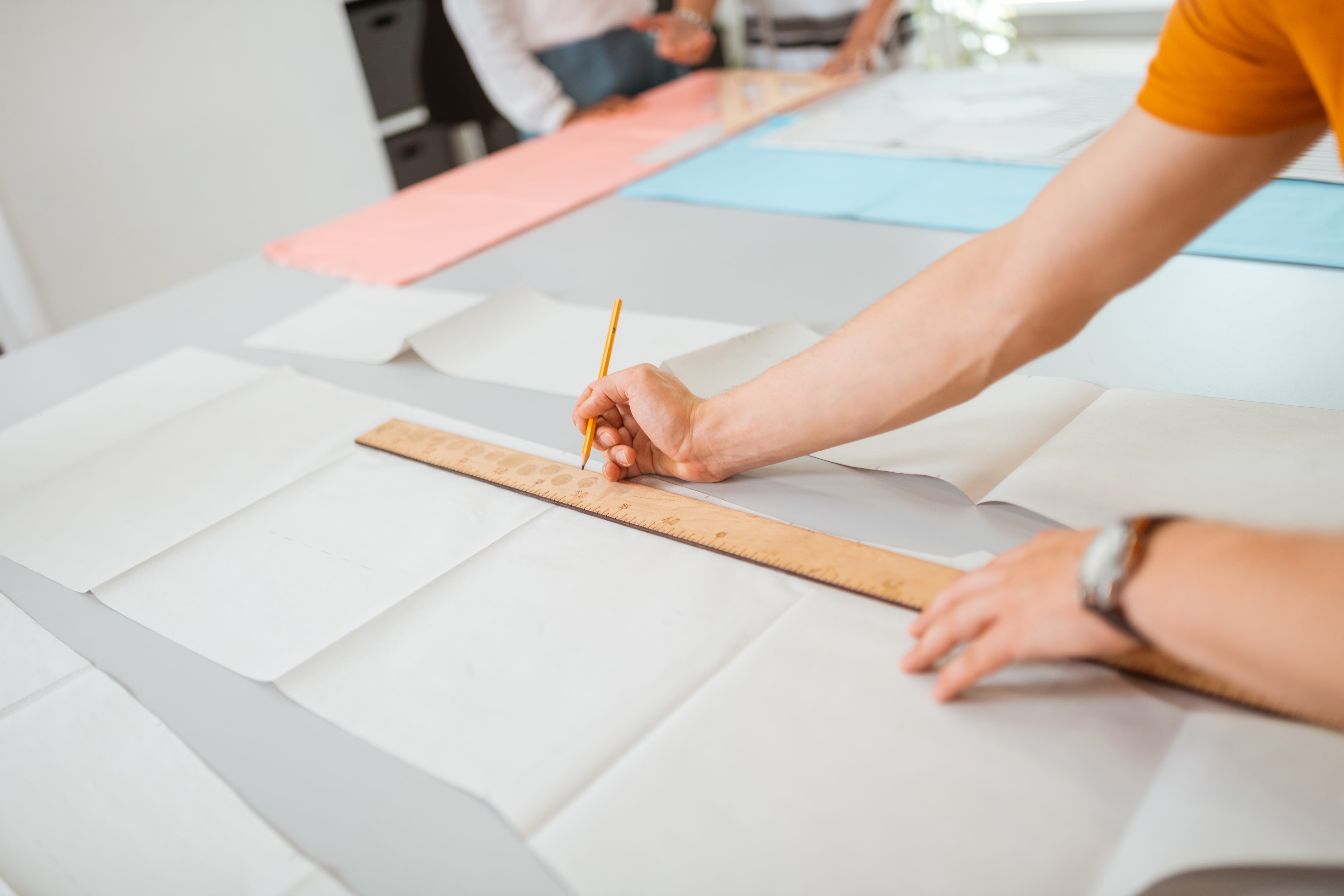 Building a New Home?
Are you looking for the ideal new home builder who can help you realize your dream of building a home? Building a home is one of the most substantial investments you will make in your life, and Industry Top 5 seeks to help you to make the most value out of your investment. We can do this by presenting the new home builder who can satisfy your needs and lifestyle with now and the future in mind. These experienced master builders will be with you every step of the way from conception to finishing the dream home you always wanted while helping you along with the budget.
Granny Flat Builders
Granny flats are a quaint structure that is exploding in popularity nowadays. The reason for its popularity is the tremendous value that it can give its owners. Owners of granny flats can generate revenue and increase their property value by serving as rental properties and B&B units, among others. These structures started as housing elderly family members, hence the term "granny flat." But nowadays, these dwellings serve a vast array of purposes ranging from secondary residences, recreational spaces, home offices, and guest houses. Despite their size, granny flats have their own unique design challenges that only qualified granny flat builders can address. Please find the most qualified granny flat builders on our site to build you the ideal granny flat.
House Extension Builder
Are you seeking to create space to cater to the needs of your growing family? You don't need to look far for them. Our site can present you in a narrowed selection of the leading house extension builders near your area. With their experience and skill, they can tackle any challenges presented by the unique characteristics of the homes they work on. These professional house extension builders can manage every snag and design problem leaving you worry-free. In the end, you will have a house that looks like it's brand new by the time the house extension work is done.
What Insurance do builders require?
We understand that owners should be covered from liabilities arising from mishaps that are not their fault. Here are the insurance policies builders are required to take out:
Home Owners Warranty: This is required to cover the homeowner for any project valued at $20,000 or more.
Workers Compensation Insurance: This Insurance covers workers against any injury related to work.
Public Liability Insurance: This Insurance covers third-party liability for anything related to the construction work activities.
Licensed commercial builders can assist you in financing commercial projects at whatever scale and complexity. They work closely with the lender to schedule payments to make sure that the payments are made just in time when the cash is needed.
Warranty insurance covers the owner against major defects left in work for 6.5 years. This insurance coverage applies to states like Queensland.
A licensed commercial builder is responsible for managing and arranging the execution of all aspects of construction for commercial buildings and structures. These structure and building classes are class 2-9 buildings and structures, and class 10b buildings not associated with a domestic building as stipulated by the Building Code of Australia.
Recent Reviews For Commercial Builders Near Wynnum
I bought a forty year old house with so much things to fix. Being new here in Melbourne area means I am not aware of the best people who can do this kind of work.
I befriended a neighbor who pointed me to this site and threw in her builder for good measure. I compared prices from quotes and talk to three from this site and the builder my neighbor referred to. The three beat that builder from just price considerations alone!
Using Industry Top 5 is the best decision I made in my life money wise.
I was at a loss if I need to move up to Baybrook or potentially spend almost $300,000 to have my house extensions. Now I am happy I stayed where I am and decided on house extensions. It just took $200,000 with the right builder who knows what they are talking about!
Ryder Flood
wynnum west qld
HomeBuilder grant can be a godsend and the builder who can help you get that is a godsend.
I would like to thank the folks behind this site to find me a builder who can get this. $25,000 is no joke and it gave me flexibility to not gamble on roofing materials and other things. It won't be much if you are talking about $700,000 on total expenses but with the right builder you can get what you want for the exact price.
About Wynnum, QLD
Wynnum is a coastal suburb of Brisbane, QLD, located on the shores of Moreton Bay 14 kilometers (8.7 mi) east of Brisbane. Wynnum is a popular destination offering plenty of walking tracks and bike paths, the wading pool, jetty, and the nearby Manly Boar Harbour. Wynnum also has numerous parks, great cafes, and weekend markets, making it a perfect location for a weekend visit for Brisbanites who look forward to an adventure by the bay. Wynnum also has a notable contribution in sports being among the first towns to admit athletes of Aboriginal descent to compete despite their restrictions.
Being a suburb of Brisbane means Wynnum shares with Brisbane's economic clout. The economy in the area consists mainly of several industries such as health care, professional services, and retail trade. The site also has a substantial construction industry that employs over 100,000 people. Wynnum itself relies on retail and tourism for its economy.
<
Similar Services To Commercial Builders In Wynnum