Industry Experience Melbourne Builders
We curate lists of the Commercial Building Contractors in Melbourne VIC
Why choose
Industry Top 5?
With so many builders vying for your attention, choosing one that can fit your exact requirements can be a daunting task. Don't worry. Industry Top 5 can bring you the top industrial construction services in Melbourne and the surrounding areas can provide.
Save Time
and Money
You can save money, time, and effort through the simplified process of choosing only from among the leading builders in Melbourne and the surrounding suburbs can offer.
With genuine customer reviews, all the relevant information, and the ease of getting all these, you can get the most value of your time while using our site.
We are
Free
Just imagine all the information you need to choose the best commercial builders Melbourne and the suburbs can provide you available for free. You can have the opportunity to secure all the essential things you need to arrive at an informed decision. Not only will you save time and effort, but you also don't have to spend anything while gaining value from our site.
Real Customer
Reviews
We believe that our customers should have access to feedback from satisfied clients who availed of the services provided by the leading commercial project contractors in Melbourne. From this information, we made a curated list of the top 5 commercial builders near your area that can fit your exact requirements. Deciding on the ideal commercial builder that you can rely on was never as straightforward until now.
Easy
to Use
We care for our customers. So, we made the process of choosing from among hundreds of possible builders simple and straightforward to spare our customers the worry of having made the wrong choice. What's more, we made it accessible through our easy-to-navigate site with a few simple steps. Just fill out the contact form, and you are on your way! Melbourne's leading commercial project contractors will be sending you obligation-free quotes and will get to you ASAP.
Comprehensive
Information
To arrive at an informed decision, our customers should possess all the relevant information they need.
Starting from a narrowed list of only the top building industry in Melbourne and surrounding suburbs available, the first step of choosing a reliable builder will be simpler.
Local
Services
With hundreds of builders offering a vast range of quality service, choosing one specifically for your needs is a challenging prospect. Don't worry.
We narrow the list of the most qualified local builders to suit your specific requirements. Industry Top 5 are experts in the construction building industry.
Are you looking for the most qualified construction company in Melbourne that can transform your business to realize the vision of growth you have always sought? You don't need to go far to look for them. Industry Top 5 has a business directory to narrow down the list of the most qualified commercial builders that can satisfy your every demand. If you are looking for a construction company builder who can meet deadlines? Check.
A commercial industry builder who can fulfil timelines? Check.
A commercial projects builder that can meet the timeline and budget regardless of scale and complexity? Check. You can get near them all through our site.
Why Choose Industry Top 5 for your Trusted Commercial Builder?
Industry Top 5 researched from hundreds of builders to narrow down the list to ensure that you make an informed choice among only the top construction industry builders. We believe that our customers should not take any chances.
And we made what can be considered as a tedious and time-consuming process more straightforward and will result in a choice our customers can be confident with.
Why Choose a Commercial Builder?
Commercial construction projects are complex nowadays, and these entire project requires a massive investment of resources, time, and knowledge. Business owners who seek to gain more value should seek only the most qualified commercial builders. Construction management companies are experts in the industry, and they can call upon professionals who can deal with specific and general tasks accurately, safely, and within budget. The close coordination among these many parts sets commercial builders apart from other builders. What's more, they know what it takes to make strict guidelines regardless of the challenges thrown at them during the construction project's duration.
With having these construction professionals working for you on your building project, you can sit back, relax, or think about other essential matters your business requires. At the same time, you let your ideal builders take care of the rest.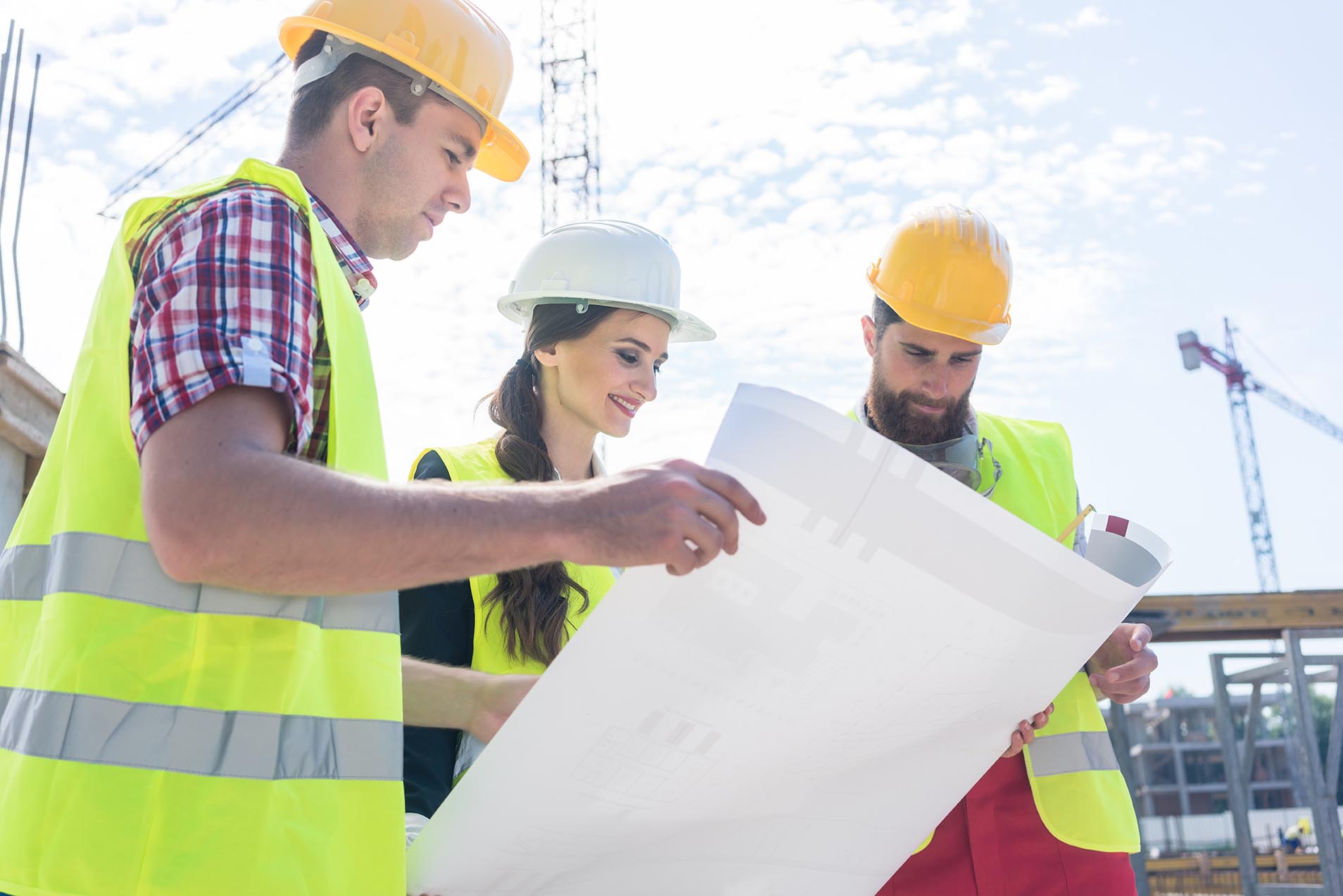 Frequently Asked Questions
Yes. Progressive drawdown helps you manage your cash flow requirements, especially for more significant commercial building projects. Progressive drawdown allows you to draw on your construction loan as needed, keeping interest payments lower than if you took the entire loan amount at once. This is especially useful for projects of a larger scale such as commercial buildings.
You should select a reliable builder and one you can trust to spare yourself the stress of thinking about if you made the right choice. You must form a professional and trusting relationship so the project can be executed to your expectations.
It would help if you did not always choose a builder based on the lowest quotation, and the builder might compromise material considerations. Our site is here to help ensure that you get only the ideal commercial builders you can trust.
No. It is common for contractors to ask for down payment upfront to buy materials in advance or to make sure that you secure a slot in their schedule. But asking for half is uncommon and is a big red flag and is not recommended for professional commercial builders.
Recent Reviews For Commercial Builders Near Melbourne
I was pushing for deadlines and I know that will cost me a lot.
So I went to this site that a colleague pointed out that selects top construction companies to help me with fixing my store.  I can't afford to lose store days because we had so many lockdowns and I want to make the most of the opportunity opening up brings.  If you value your time while having to not worry about being surprised with the final bill, try this site!
My apartment building, if not falling apart, has a lot to fix.
That goes for all flat renters who seem to have the same complaints. Good thing that there were many heads going into this issue and one site that can deliver. And we are all glad we found the right builder to cover everything we were complaining about for the entire building, Note, entire building! With help from the owners we got everything fixed and at a price not so painful for everyone.
Dominic Mather
Melbourne Area
Between the guys I just picked from the internet and the absolute professionals Industry Top 5 presented in their list, I can swear they are miles apart!
Not only for cost considerations, we are talking about quality of the job. Nothing gives comfort more than talking with people who knows what they are talking about. At the end of the day, you save money this way!
Mia Moreton
Melbourne Area
Similar Services To Commercial Builders In Melbourne