Campbelltown Commercial Builders
We curate lists of Most Qualified Commercial Builders in Campbelltown NSW
Why choose
Industry Top 5?
With so many commercial builders to choose from, selecting the ideal builder for your budget and all of your needs can be a daunting experience.
Save Time
and Money
Choosing only from a narrowed list of the most qualified commercial builders with all the relevant information available can quickly help you make an informed decision. Our site allows you to get in touch only with the most experienced builders in Campbelltown, thereby saving you time, effort, and your much-needed money.
We are
Free
Just imagine getting only to the top builders available in a narrowed choice. These experienced builders can provide you with quotes and other essential information quickly. We have done the hard work for you to find the ideal builders that you can trust. Best of all, it's Free.
Real Customer
Reviews
We believe that the best and informed decisions are helped by how real clients are satisfied by the experienced builders you are going to select. Based on customer satisfaction, among other considerations, we narrowed the choice to the top 5 commercial builders. This procedure will make it easier for you to select with a minimum of stress and worry.
Easy
to Use
Customer experience is essential.
We believe that the process for deciding on such a very substantial investment on your part should be more simple to relieve you much of the worry if you made the right choice.
You can be in touch with the most qualified commercial builders in Campbelltown in a few simple steps. Just fill out the contact form, and the builders you select will send you an obligation-free quote and get in touch with you quickly.
Comprehensive
Information
Having all the relevant information in hand is key to making an informed decision. We make sure that we are presenting only qualified commercial builders who can send quotes, and plans. Combined with customer reviews, you can be assured that your choice will be someone you can rely on for your construction project.
Local
Services
From commercial builders in Campbelltown to general and home builders, there are hundreds of choices to do a vast array of tasks. We researched to provide you with a curated list of the best builders for your specific needs. We value our customers' time and money above all.
Are you looking for the ideal commercial builder that can help your business grow?
Having a commercial builder comes in handy for developing your commercial space to create more value for your business. Industry Top 5 will bring you closer to the top 5 Campbelltown commercial builders. They have vast experience and all the tools and personnel needed for everything you need to transform your business through their construction work.
From conception, design, planning, and through to completion of your commercial projects, you can assure that the ideal Campbelltown commercial builders on offer in our narrowed list can give you the best possible result for the budget you will work with.
Professional builders are experts in the industry and can ensure that they share your goals and work hard to meet the deadlines. From minor additions to major commercial work amounting to tens of millions of dollars from offices, warehouses to whole buildings, you can rely on qualified Campbelltown commercial builders to deliver the best job you want.
Builders for All Purposes
Our site can bring you all other types of builders that can deliver for any construction job:
Minor revisions
Substantial renovation work
Building a new home
Building complex industrial structures
We can bring to you only the top local builders who can do all kinds of work with their experience and technical expertise.
Why Choose a Qualified Commercial Builder?
Commercial builders are experts in the industry. Modern construction work is a complicated matter, even if these cover just small offices. What more if whole factories and warehouses have to be worked on? Experienced commercial builders and construction management companies coordinate professionals who have general and specific tasks to ensure that your project makes it on time and within budget. The best commercial builders have your goals in mind, including cost and deadlines, from adverse weather, material flow issues, and a host of other problems.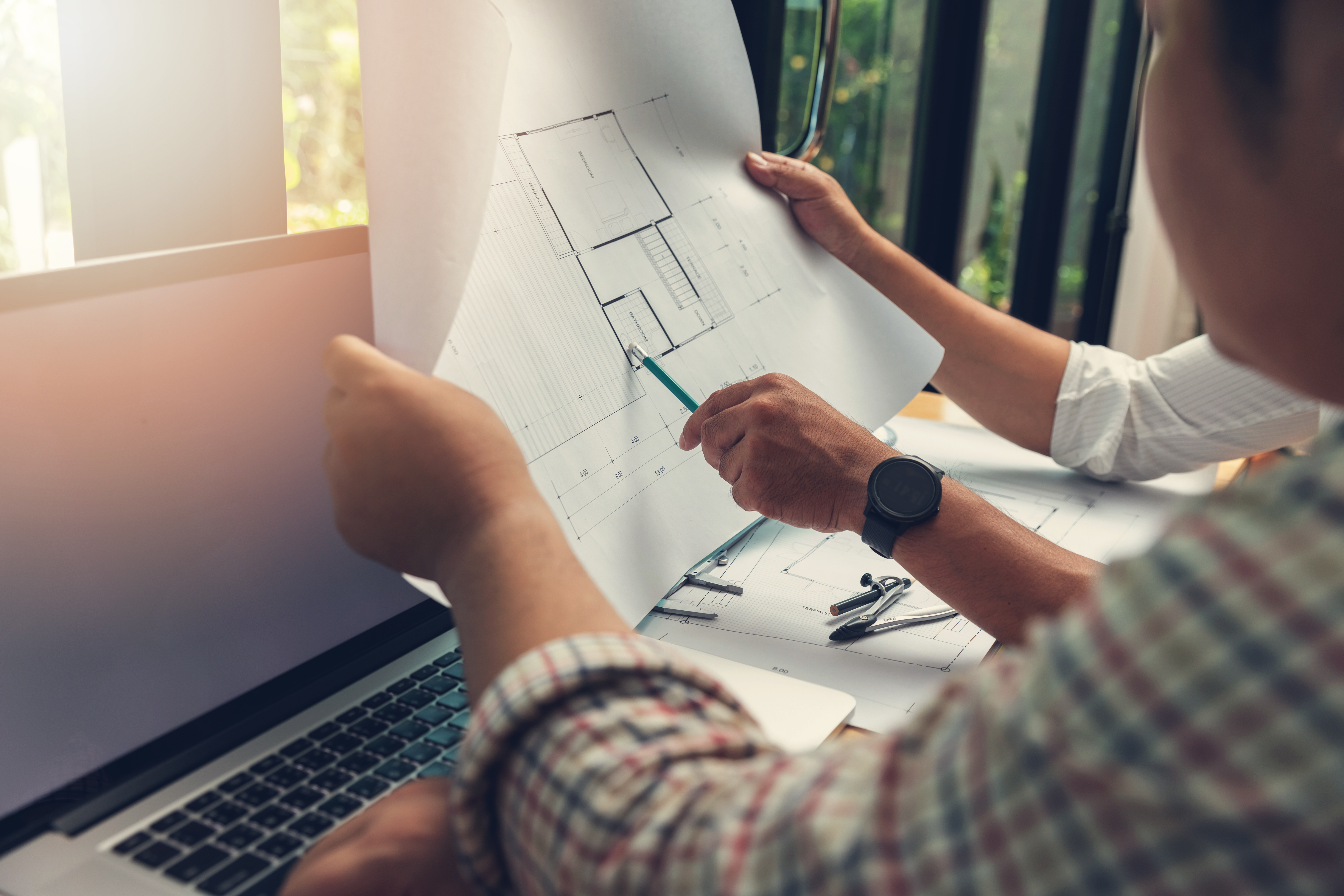 Professional Campbelltown Commercial Builders
Do you find it daunting to choose from hundreds of possible Campbelltown Commercial Builders to pick the one you can be confident with? Industry Top 5 is here to help you!
We made a curated list of only the top Campbelltown commercial builders to help you choose only the best builder with which you can be confident. And it will be easy for you. With just a few simple steps, the most qualified builders will be in touch with you as soon as possible.
Building a New Home?
Are you looking for the ideal home builder that can help you realize your dream of a new home? Choosing from so many builders will make it challenging to be confident with the one you pick. For something that could be the most significant investment in your life, Industry Top 5 makes the process of choosing the top home builder that you can rely on.
Granny Flat Builder
Granny flat is recently gaining popularity because of the value these quaint structures can deliver to property owners. Granny flats serve many purposes, from housing elderly family members and serving as rental properties to B&B units or recreational spaces. These houses can do it all. These are self-contained miniature versions of full-sized houses and can deliver the same amenities. Granny flats present many design challenges, and only the ideal home builders can provide the job you want to maximize its purpose. Find only the top granny flat builders on our site for your city.
House Extension Builder
Are you seeking to create more space in your current home to cater to the demands of your growing family? It would be best to look for the ideal house extension builder to do the job you want. House extension is a viable alternative from having to move out. Not only is house extension create valuable space for your family, but a well-executed house extension work can also bring more value to your property. Moreover, being in a perfect neighborhood will make it hard to leave, right? Don't worry. With the most qualified house extension builder, you can be assured that you don't have to think about turning your house like it's like brand new.
Frequently Asked Questions
Commercial payments are done in percentage progress claims month by month. However, in some cases, we can replicate building progress claims.
It typically takes about two weeks, depending on various factors.
We understand that owners should be covered from liabilities arising from mishaps that are not their fault. Here are the insurance policies builders are required to take out:
Home Owners Warranty: This is required to cover the homeowner for any project valued at $20,000 or more.
Workers Compensation Insurance: This Insurance covers workers against any injury related to work.
Public Liability Insurance: This Insurance covers third-party liability for anything related to the construction work activities.
With your architect, your chosen builders in Campbelltown can assist in the planning approval process and organise it on your behalf. Typically, your architect will advise whether your project requires approval and what approval process is necessary – it can either be a full DA (Development Application) or a CDC (Complying Development Certificate). A dream home is most likely the most significant investment you will place in your life. Having the most qualified, professional, experienced, and reliable builder is what you need. That is how we can help you. Industry Top 5 spent hundreds of hours to find only the best and quality builders and shortlisted them for your area. Just fill out the enquiry form, and the builders will be in touch with you ASAP to provide an obligation-free quote.
Recent Reviews For Commercial Builders Near Campbelltown
I moved in from Sydney five years ago and bought a three bedroom house near Market Street Community Child Care center.
Everything else is perfect in this neighborhood. Perfect Mum and Pop area where everything you need is within ten minutes. Just this year we decided on adding one more room and doing away with plans for a pool. We had one planned by the way but the children are growing up and they have other priorities and everything. This site brought me closer to great people. I mean great because they know what they are talking about. I got quotes from all over the phone from them using all scant details (I think). Just a matter of choosing the lowest bidder so to speak. The good thing about it is they even helped me with how much I can save money!
Beau Garrett
bradbury nsw 2560
A garage could cost upwards of $40,000 with everything thrown in. This is what builders I picked from white pages or google tell me.
Some of them ask for so much details that I kind of give up. Two of my children moved away with their room near the drive way so I thought it was a straightforward job. The people that appeared in Industry Top 5 searches were the best so far. They gave details that I never think I needed but is actually very important. Now I had the garage made with everything over it cost me just $20,000 with many I added later on like sheds and cabinets. You should try this site. Only the best people will be calling you.
Oliver Rigby
bradbury nsw 2560
About Campbelltown, NSW
Campbelltown is a town located around an hour's drive west of Sydney's central business district. It is a part of a group of suburbs comprising the Greater Western Sydney Area.
With over 12,000 people, it has a sizable English-born, New Zealand-born, and Filipino population. Campbelltown is the administrative seat of the local government area of the City of Campbelltown (which has a total population of over 150,000) and is considered as one of the four cities within the Sydney metropolitan area.
The point of interest in Campbelltown is the Campbelltown railway station which historically helped the town grow further since 1858 with the extension of the southern rail line. You can find key commercial establishments in the same city centre, such as the Queen Street shopping strip, the Campbelltown Mall, and several historical buildings. The main residential areas are located to the south and east of the town centre. Manufacturing and other industries are located predominantly on the northwestern side of the railway line.
Campbelltown is well represented in sports by having a premiership Footie team calling it dream home, the Wests Tigers. However, the footie team plays their home games at nearby Leumeah. Campbelltown also produced a significant number of athletes that represented Australia at the Olympic level.
Similar Services To Commercial Builders In Campbelltown