Custom Granny Flat Projects in Sydney
We curated a list of the Top-notch Granny Flat Builders in Sydney.
Why Choose
Industry Top 5?
Are you looking for the most dependable granny flat builders in Sydney that can help you achieve having the dream granny flat you always wanted? With hundreds of builders in the Sydney area trying to catch your attention, selecting the most trusted granny flat builders, Sydney can provide an arduous and cumbersome task when using conventional ways. Don't worry. Industry Top 5 can give you a hassle-free yet effective way of selecting the best granny flat builders in Sydney has on offer.
Save
Time, Effort,

and

Money

Whether you need a new home or want to increase your existing property's value by having a new granny flat built, don't worry! Industry Top 5 will provide you with a hassle-free process where you can get all the relevant information you need from the most reliable Sydney granny flat builders. Our simplified process will help you choose the Sydney granny flat builder with a solid reputation for building high-quality granny flats. This simplified process will help you save time, effort, and money.
We are
Free
Our customers can get the most value from our site because they can enjoy all the features and benefits the site can bring. Starting with the curated list of a professional team of granny flat builders in the Sydney area can provide, you can choose the Sydney granny flat builder with a solid reputation for building the best granny flats. You can get quotes and relevant information with just a few simple steps. Best of all, you can do all of these for FREE.
Ease of
Use
Not only do we make the selection process simpler to do on our site, but we also make it easy for you to get all the relevant information you need. You can get quotes, honest customer feedback, and contact information in just a few simple steps. Just fill out the quote form, and the most dependable granny flat builders in Sydney will send you their obligation-free quote and contact you ASAP.
Real
Customer Reviews
Industry Top 5 believes that knowing the level of customer satisfaction a builder has helps in their selection process. We researched hundreds of builders throughout Australia to come up with a list of the most reliable builders of a granny flat in  Sydney can provide, so you don't have to. With the most reliable granny flat builders on our curated list, you surely can't lose with any of the choices you make on our site.
Comprehensive
Information
Getting comprehensive information is essential for you to make a decision. With a substantial investment at stake, we don't want our customers to take any chances by going through the cumbersome task of gathering all the relevant information they need using conventional methods. Starting with our well-researched curated list of the most reliable Sydney granny flat builders, you have information on customer feedback, descriptions of services, contact information available at a glance.
Local
Service
Whether for landscaping and swimming pools or adding value to your property by having a dream granny flat, you don't need to look further. Industry Top 5 brings you closer to the most reliable local award- winning granny flat builders in Sydney can provide. These local builders know your needs and can save you on costs because of their proximity. They also know the regulations and help you with the best granny flat designs that can fit your or the council requirements.
Finding the Top Granny Flat Builders Sydney can provide
Granny flats are increasingly becoming popular in recent years. Granny flats started as dwellings for elderly family members who seek privacy yet want to stay near their families, hence, their name. Other family members can live in the granny flat. Adult children with small families who choose to remain in the property use these quaint structures.
Granny flats have since evolved. Granny flats are now self-contained dwellings containing all the principal residence's amenities. Because of this, granny flats can serve a much broader purpose as rental properties, to being B2B units or serving as home offices.
Granny flats typically have a floor area between 40 square metres to 60 square metres. Some council areas and rural areas permit up to 100 square metres. Regulations limit the size and land requirements. For instance, a granny flat measuring up to 60 metres in floor area are permitted on a block of land 450 square metres in the area provided that space regulations related to the main residence are not violated. To find the perfect granny flat solutions to address these restrictions, you can find the most qualified project manager granny flat builders on our site.
General Building Work for Granny Flats
Find the most qualified Sydney builders to help you with general construction work.
These licensed builders will be with you each step of the way in the construction process to ensure you get the highest quality result at an affordable price for:
Construction of a granny flat
Alteration and modification of an old granny flat
Alteration and modification of any apartment unit
Landscaping and Swimming pools
Protective treatment
Renovations, repairs, and augmentation for granny flats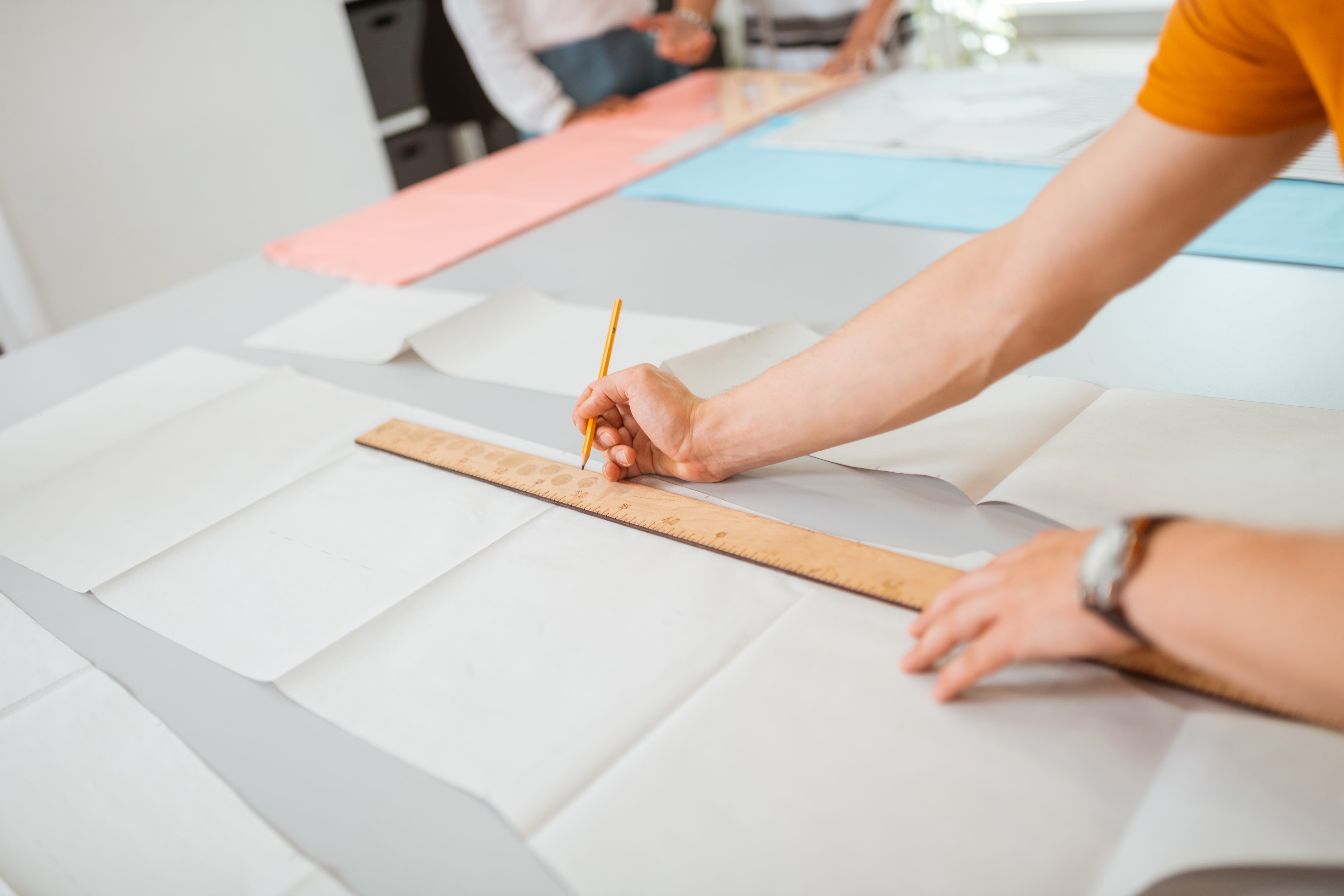 Why Build Granny Flats
If your block of land is big enough, then you may consider increasing the value of your existing property by having a granny flat built. Having a granny flat can help turn a profit for your property by allowing you additional revenue or to increase your property's value. That is why granny flats are a property type becoming increasingly popular over the years.
Granny flats are self-contained structures that are ideal for elderly family members who with to both remain in the property yet demand privacy. Nowadays, young adult children with small families find these dwellings a perfect place to live.
Despite their size, granny flats provide tremendous value to property owners. Not only can these structures provide living spaces for family members, but they can also serve a vast range of purposes beneficial to their owners. These include:
It provides rental income
It Boosts your property's resale value
It's a flexible structure
 It allows for downsizing
It can serve as a B2B unit
Granny Flat Trends
Granny pods evolved from the regular granny flats by utilizing technological advancements in alarm systems, closed-circuit television, and scheduling apps. The elderly can have more privacy but can be closely monitored in emergencies.
Rising Recreational Use for Flat Builders
The demand for granny flats for recreational purposes helped increase its popularity. Researches indicate that more property owners get granny flats for recreational purposes than for housing for elderly family members as of 2016.
As the Demand Grows, so do the Requirements for Compliance
Regulations exist for granny flats. A granny flat needs to be under 60 square metres to comply with the minimum land size required. If you have a 450 square metre block of land, that would be OK as long as consideration also needs to be given to the size of the main house to comply. Experienced granny flat builders in Sydney know these regulations and develop the right solutions to build a perfect granny flat for your needs.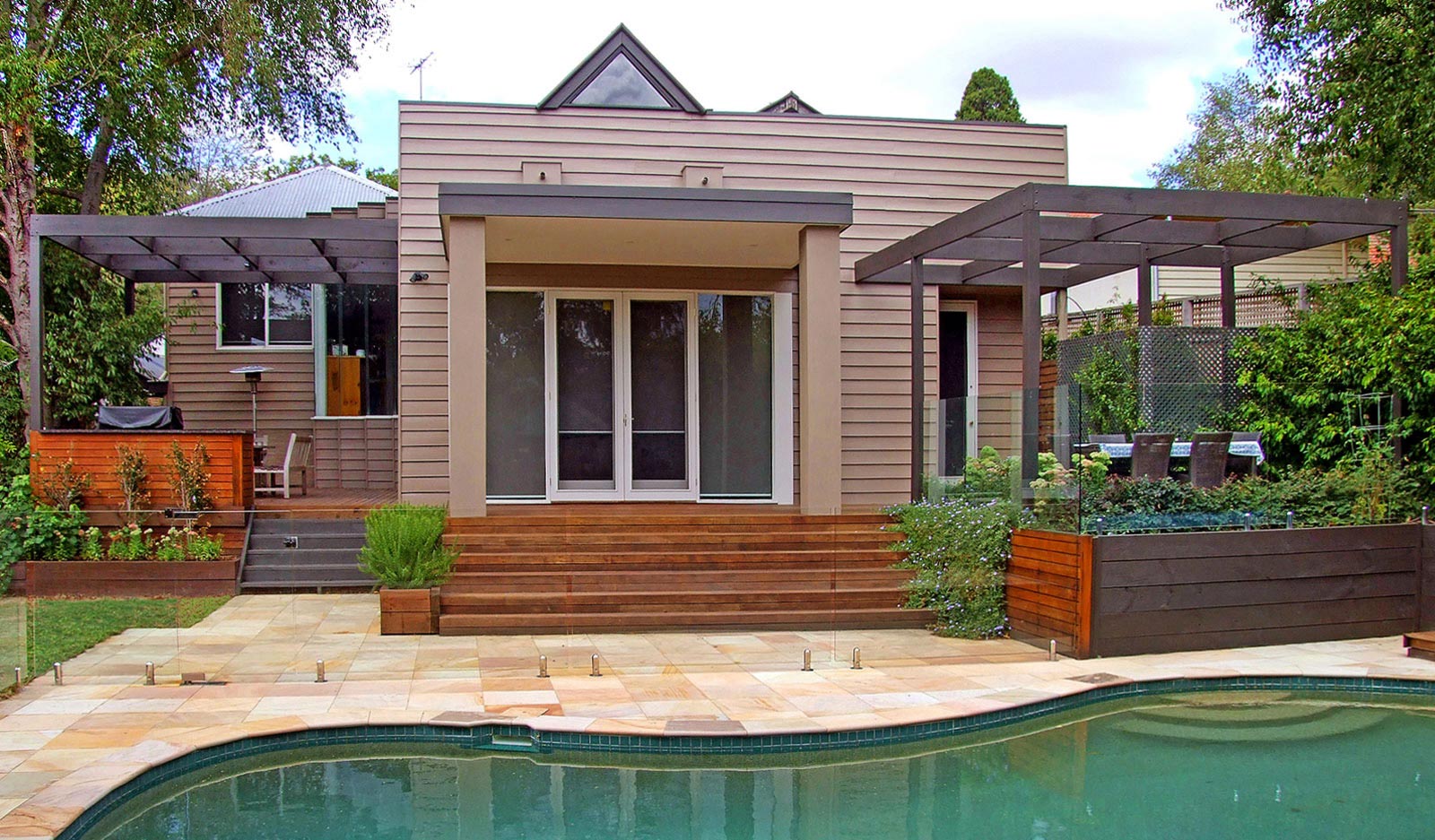 Frequently Asked Questions
It usually takes 12 to 16 weeks to build a granny flat. However, please allow 8 to 12 more weeks for design and approval on top of the 12 to 16 weeks it takes to construct your granny flat.
No. The Affordable Rental Housing SEPP stipulates that you can only have 1 granny flat on your property.
Yes. However, it would help if you had larger rear and side setbacks to compensate for the height.
There are four significant steps involved when you apply for a loan.
First, you need to apply for pre-approval. Once you have received conditional pre-approval, only then you could start planning your construction.
Choose a builder. Once you've chosen a builder, they can help you by putting together a building contract. Your builder will submit your plans to the council to get approval.
Finalise your construction loan: Here is where you submit the necessary documents such as payslips, bank statements, and the building contract to the lender. Construction will commence once the lender sends the commencement letter to you.
Construction work is in stages. Your builder will provide you with an invoice. You forward the invoice to your broker to arrange for the builder to be paid.
Final inspection: send the last progress request to the lender so the lender can arrange for a final inspection of the construction project to be completed in accordance with the approved building plan.
Recent Reviews For Granny Flat Builders Near Sydney
I can't help but jump on the opportunity to capitalise on my land in Sydney. It is big enough and can make room for one granny flat.
I thought it will cost me a lot considering how much the house prices are around here. It was my first time using this site. I was not disappointed. I got calls and made comparisons. I am just sorry I had to choose one because all of them were good and professional!
Sebastian Coleman
Central Coast
Can't just risk calling on anyone to build a granny flat. There are strict rules and most builders you call will either give you a too high a price or refuse the job outright.
That is if you look for them yourself using websites and whatnot. But I was surprised it was easy to do on this site! Industry Top 5 apparently weeded out the only people who can help anyone with granny flats in the Sydney area!
B2B market is one way to earn additional income. It may help me jack up my property price should I sell it later on.
So we decided to build a granny flat to make use of some wide vacant spaces on my land. But I had my concerns because there are laws limiting the size and others. Finally got to talk with an awesome builder who can find ways and still come up with a fantastic granny flat! It's not hard to find such people as long as you use this site.
6 stars! GFS built us a superior quality granny flat at an affordable price.
Our independent building inspector viewed at prelining and PC stages and was super impressed with the workmanship.
Shout out to Neil that designed a beautiful and unique granny flat that found cost effective ways to deal with a sloping block. Sean our PM was in regular contact with us and gave really thorough updates with photos of the site. He did a great job at also keeping our tenant in the main house informed who stayed for the duration of the build. Joseph was fantastic with helping with the bank on any financing questions.
Overall a really positive experience. The proof is in the fact our granny flat was rented in less than a week!
Highly recommend them for design and build of your Granny Flat.
Granny Flat Solutions were great! I got them to build a granny flat that worked out so well, a year later I got them to build another. I found them professional and punctual.
Our experience with Granny Flat Solutions during the construction of the granny flat for our daughter and son-in-law was excellent.
The staff are committed to a very high quality of finish, regular feedback to the owners and a timely completion of the granny flat. If additional extensions are required we would not consider engaging any other company to complete the work.
I am very happy with the beautiful granny flat built by Granny Flat Solutions. The entire experience was pleasant and I would highly recommend Granny Flat Solutions.
I would like to thank the business owner Joe for ensuring the work completed was to a high standard; the Project Manager Sean for his clear and efficient weekly updates as well as his prompt responses to any issues we had; and to the designer Neil, who was very patient and helpful when we required a number of changes to our initial design.
I am also very pleased with Granny Flat Solutions' customer service – they always did their best to meet our needs, prioritise and solve any issues that occurred; the whole team was helpful, friendly and approachable and helped whenever they could to ensure the whole designing and building process was as smooth as it could be.
I would highly recommend Granny Flat solutions.
They built a granny flat for us and the whole team from the sales person, designer, project manager, office team, trades and owners were fantastic and very professional. The finished product is excellent. They manage the whole process for you with council etc and they let you know of all costs upfront so you are prepared for council fees and other extras. Even with COVID shutting construction down for a couple of weeks they kept us updated and then the trades were back as soon as they could be. If you are thinking of building a granny flat this is the company to use!
Similar Service To Granny Flat In Sydney