Highly Skilled Granny Flat Parramatta Builders
Here is a list of Granny flats in Parramatta NSW.
Why Choose
Industry Top 5?
Are you looking for granny flat Parramatta builders who can help you provide the dream granny flat you want? Do you need a granny flat that can serve as a rent property? With hundreds of builders trying to catch your attention, looking for the most qualified to provide granny flats at a reasonable cost can be a time-consuming and cumbersome process. Doing research, taking quotes from listings, and talking to each will take time. Moreover, they should comply with development regulations and ensure that the granny flat and main dwelling will legally fit the property. That is why Industry Top 5 can help! We will provide you with a simplified process to be simpler for you to find the best builders of granny flats in the Parramatta area.
Save
Time, Effort,

and

Money

Whether you need a new home or an ideal granny flat to increase the value of your property or are you looking for a granny flat Parramatta builder who can provide you with a house you can rent out? Don't worry! Industry Top 5 can give you a hassle-free selection process to quickly find who you need! Best of all, you can get quotes and get in touch with the leading granny flat Parramatta builders in just a few steps. This simplified process will save you time, effort, and money.
We are
Free
Our customers get the most value from our site. You can reach out to the most reputable, qualified builders with just a few simple steps. From the narrowed list of the most competent builders available in Parramatta to the simplified and quick way they can get all the relevant data for an informed decision, our customers can enjoy our site's benefits. Best of all, you can do all of these for FREE.
Ease of
Use
We provide our customers with an easily-navigable site so that they can enjoy the full features of our site straightforwardly. Right on page one, you already have with you a curated list of the most qualified granny flat Parramatta builders available. Reaching them is easy. It only takes a few simple steps. Just fill out the quote form, and the most dependable granny flat Parramatta builders will send you their obligation-free quote and contact you as soon as possible.
Real
Customer Reviews
Industry Top 5 believes that honest customer feedback is an essential consideration to help our customers decide on their trusted granny flat Parramatta builder. We researched hundreds of builders throughout Australia to provide you with a list of the most qualified builders who can make the perfect granny flats. This list ensures that you can't lose with any choice you make on our site.
Comprehensive
Information
Getting all the relevant information you need from hundreds of possible internet builders or conventional listings can be cumbersome and time-consuming.  Don't worry! Industry Top 5 knows the needs of our customers. Our site lets you get all the relevant information you need in just a few simple steps. Getting quotes, opportunities to check open homes, and contacting these qualified granny flats builders is a simple process on our site. With the features and benefits available for you on this site, you surely can't lose with any of the choices you make here.
Local
Service
Are you looking for qualified builders of granny flats in Parramatta who can comply with development regulations? Or qualified building services for granny flats in Parramatta who can help you make the most of your property by building your house for rent? Don't worry. Industry Top 5 can help you find the best local builders and local services who know your needs. A local builder knows the market, the source of materials, and council regulations to ensure that your granny flats can fit your demands, whether as a property for rent or as a secondary dwelling.
Finding the Top Builders of Granny Flats in Parramatta
Granny flats are becoming more popular in recent years. Granny flats started as dwellings for elderly family members by children who respect their privacy yet want to come to their aid in case of emergency. Adult children who choose to remain in the property also use granny flats. Later on, its purpose and utilization expanded.
Granny flats have since evolved into self-contained dwellings having the same amenities just like a full-sized house. With at least two bedrooms, a working kitchen, and bathrooms, their capabilities to do much more than being secondary dwellings have expanded over the years. Because of this, granny flats can serve as properties for rent, B2B units, home offices, or recreational purposes.
Typical measurements of granny flats in the Parramatta council and surrounding areas are for floor areas between 40 square metres and 60 square metres. Some council areas and rural areas permit up to 100 square metres in floor area. Regulations in the Parramatta council limit the size and land requirements. For instance, a granny flat measuring up to 60 metres in floor area are permitted on a block of land 450 square metres in area. However, it should not violate the space regulations for the main dwelling. Local builders dealing with complying development issues are a challenge. Don't worry. You can find the most qualified granny flats builders in Parramatta on our site.
General Building Work for Granny Flats
Find the most qualified Parramatta builders to help you with general construction work.
These licensed builders will be with you each step of the way in the building process to ensure you get the highest quality result at an affordable price for:
Construction of granny flats
Alteration and modification of old granny flats
Alteration and modification of any studio or apartment units with multiple bedrooms
Protective Treatment
Renovation, Repairs, Augmentation, adding Bedrooms for granny flats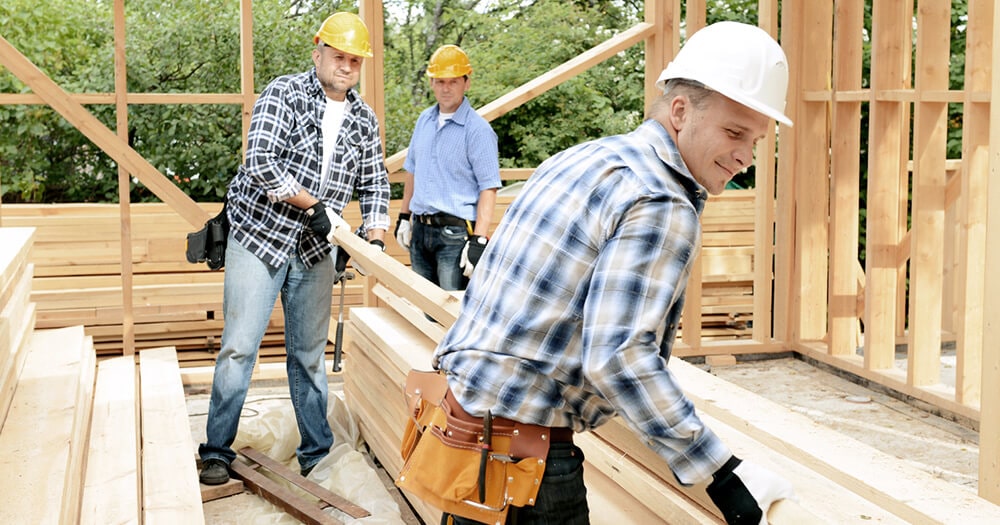 Why Build Granny Flats?
If your block of land in the Parramatta council is big enough, then you may consider increasing the value of your existing property by having a granny flat built. A granny flat can help turn a profit for your property by allowing you additional revenue through rent or increasing your property's value. That is why granny flats are a property type becoming popular over the years.
Granny flats are self-contained structures ideal for elderly family members by children who respect their privacy. Nowadays, young adult children with small families find these dwellings a perfect place to live.
Despite their size, granny flats provide tremendous value to property owners. Not only can these structures provide living spaces for family members, but they can also serve a vast range of purposes:
It provides income from rent
It Boosts the Resale Value of Your Property
It allows for downsizing
I can serve as a B2B unit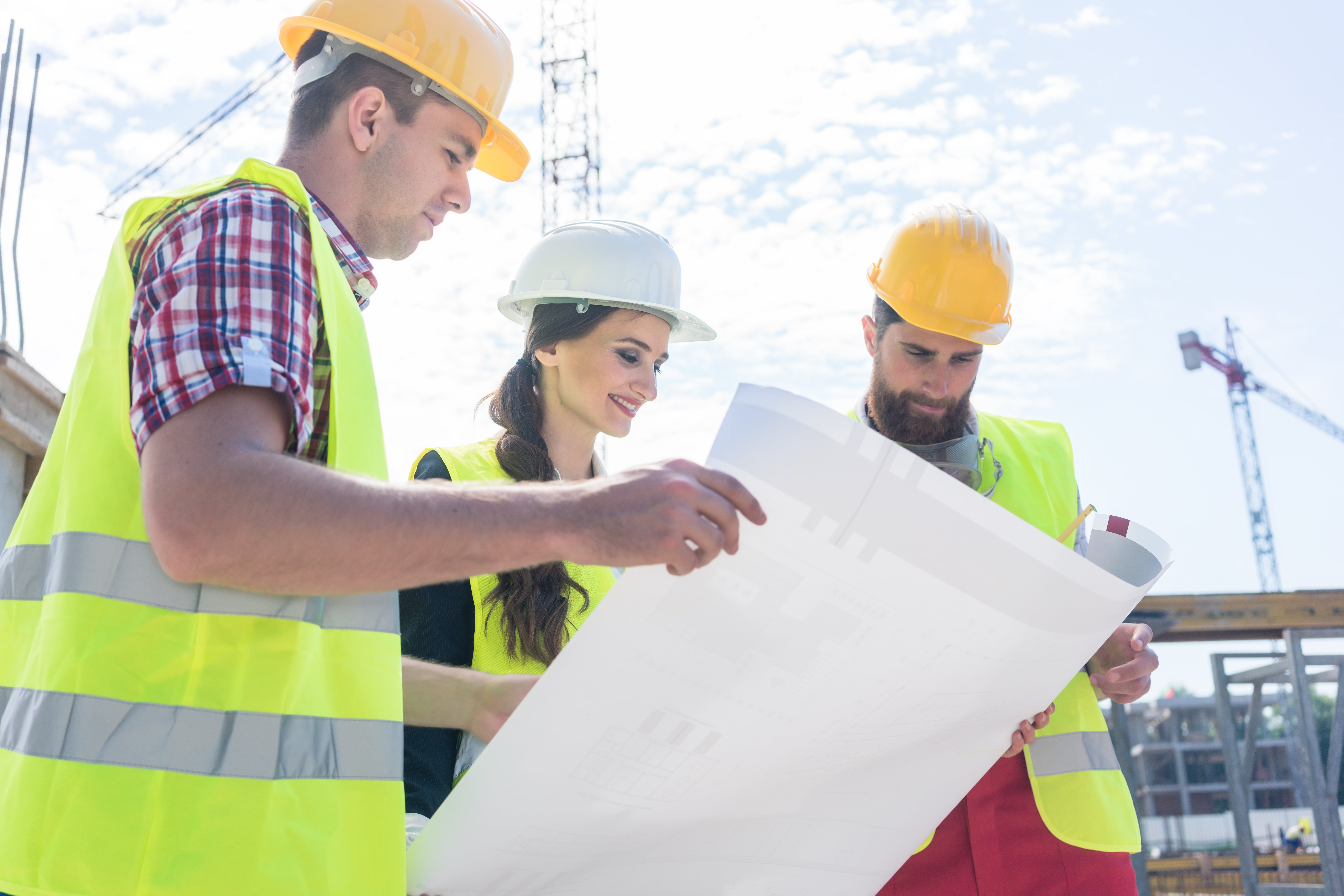 Granny Flat Trends
Granny pods evolved from granny flats because of advancements in technologies. Improvements in closed-circuit television, alarming apps, and scheduling apps have given the elderly residents more privacy but can enjoy a better response rate in emergencies.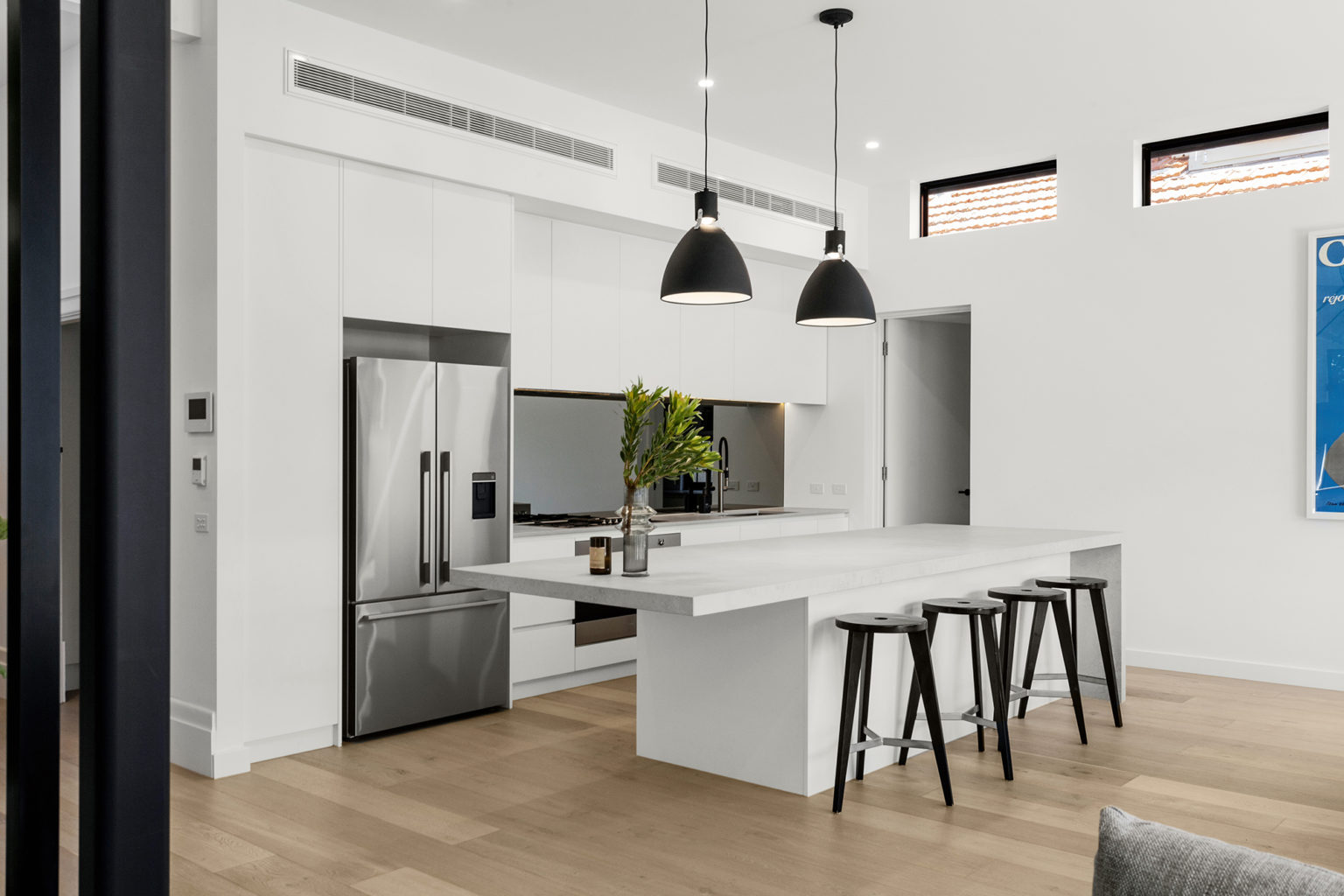 Rising Recreational Use
The demand for granny flats for recreational purposes exceeded that of being used as housing for the elderly by 2016. Many homeowners intend to make granny flats as detached areas where they can have more liberty to engage in recreational activities while paying respect to the privacy of the occupants of the main dwelling.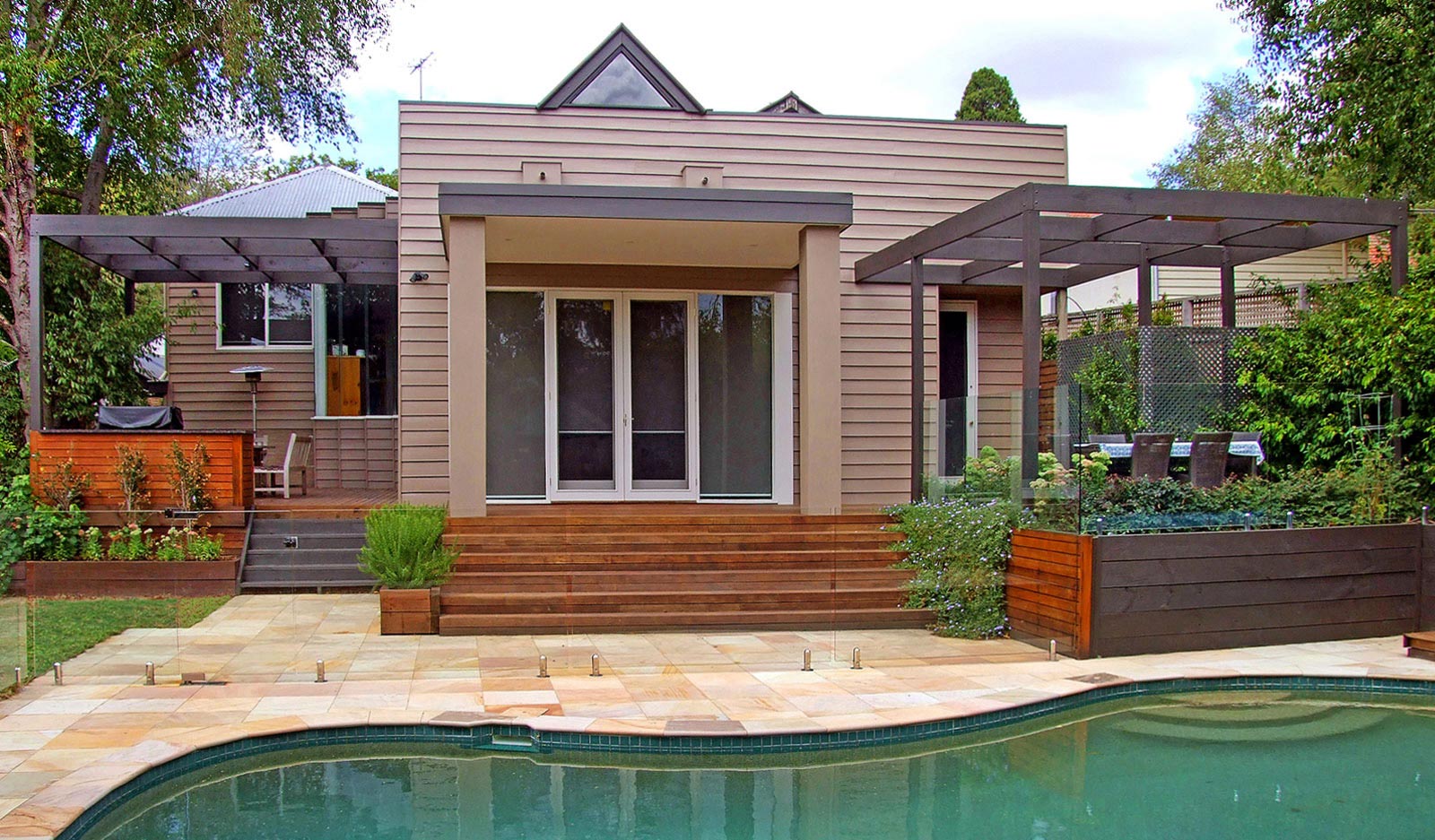 As the Demand Grows, so do the Requirements for Compliance
Regulations are in place for granny flats in the Parramatta council area. A granny flat needs to be under 60 square metres to comply with the minimum size required. For instance, if you have a 450 square metre block of land, your granny flat dimensions should pay respect to the needs given to the size of the main house to comply. Experienced, qualified builders can develop the right solutions to build a perfect granny flat for your needs.
Frequently Asked Questions
It usually takes 12 to 16 weeks to build a granny flat. However, please allow 8 to 12 more weeks for design and approval on top of the 12 to 16 weeks it takes to construct your granny flat.
No. The Affordable Rental Housing SEPP stipulates that you can only have 1 granny flat on your property.
The maximum permissible size for a granny flat is 60 sqm. However, it is possible to have larger-sized granny flats in some rural areas and some council areas. Ask your site assessor if this is possible where you intend to have a larger-sized granny flat.
Yes. All the granny flat builders you find on our list are licensed, professional builders. All of them have current and suitable licenses, insurance, and the appropriate safety training.
There are four major steps involved when you apply for a loan.
First, you need to apply for pre-approval. Once you have received conditional pre-approval, only then you could start planning your construction.
Choose a builder. Once you've chosen a builder, they can help you by putting together a building contract. Your builder will submit your plans to the council to get approval.
Finalise your construction loan: Here is where you submit the necessary documents such as payslips, bank statements, and the building contract to the lender. Construction will commence once the lender sends the commencement letter to you.
Construction work is in stages. Your builder will provide you with an invoice. You forward the invoice to your broker to arrange for the builder to be paid.
Final inspection: send the last progress request to the lender so the lender can arrange for a final inspection of the construction project to be completed per the approved building plan.
Recent Reviews For Granny Flat Builders Near Parramatta
The byword now is "capitalize." If I can achieve a reasonable cost outlay for a granny flat in Parramatta, I can take back all the money I paid for it.
I went to a few builders but I can't get either the cost or what I want. To strike the perfect balance, I found fantastic people on this site. They are like they were specialists for this. You have to try it to find out!
Gabriella Whitham
Camellia
I opted for a granny flat rather than home extensions. I have a big-enough land that is hard to keep so I decided to build on it.
Not a pool but a granny flat with two more bedrooms. My children may work around here or study nearby so it is a good choice. It doesn't take the normal builder to make one. There are challenges and council laws to think about. If you want no hassles, then look for the perfect contractors for granny flats here on the site.
William Crosby
Dundas Valley
Did you ever think your property price will double because you have a granny in your yard? Now I know.
It is! Just think about it, if you can build one at an affordable price then rent it out, then later if a buyer drops by and gives you a great price, then wow! But of course, the granny has to look good and spot-on for what you need it for. Don't worry. This site just gave me the right people to build one for me. They could be for you as well
Marc was great. He understood what we wanted and worked through the design with us.
He looked after everything from start to finish. Provided advise where it was needed.
His team was always responsive and reliable.
We had the grany flat completed with minimal fuss.
Thank you Marc and team for our new grany flat.
What an experience it has been working with Marc from Transform Building.
I decided to go with them after a work college of my recommended them. It was a 5 star experience from initial approval stage to final hand over the keys. Marc was great & helpful. I would definitely recommend using them.
Absolutely amazing from start to finish. Quality of work is second to none.
Would recommend to anyone looking at renovating existing homes or adding granny a flat extension to the property. Built my granny flat from scratch back in 2018, It was refreshing to have my project completed on schedule with no set backs!
We had our granny flat built by transform building. It was done neatly, professionally and on time. We recommend this business very much.
We were very happy with Marc's explanation with every aspect of building the granny flat & the quality of work from beginning to end.
Service is excellent and trustworthy. Would recommend to anyone looking to build a granny flat.
5 Star Granny Flats built our granny flat recently and I had a good experience dealing with the team. All the team members were very professional, helpful and easy to deal with. They were flexible and good problem solvers. They communicated well and were accessible. They have worked closely with us to design and deliver good quality granny flat that met our specific requirements. They ensured that we are satisfied with their work and were responsive to our requests and preferences. Overall, they delivered good value for money and great service. I would be happy to recommend them to others.
Similar Service To Granny Flat In Parramatta