Outstanding Builders Redlands
List of Highly Recommended Builders in Redlands
Why choose
Industry Top 5?
Are you looking for the most reliable professionals in the building industry that can provide you with your dream home in Redland Bay QLD? Are you looking for local builders who can take on any residential and commercial projects for nearby locations? Or are you looking for the best builders who can provide the perfect house and land packages that can fit your needs? With hundreds of choices looking to catch your attention, selecting the most qualified local builder can be an arduous and stressful task. Industry Top 5 provides you with a stress-free solution so you can have your own home builders or general builders that can provide you with your construction needs at reasonable costs.
Save Time
and Money
Whether you are looking for help for your renovation projects, or looking for a general builder that can deliver quality workmanship for your project in South East Queensland, then you don't need to go far to look. Industry Top 5 researched hundreds of businesses in the building and construction industry to present you with a curated list of the most dependable builders at one glance. You can reach each of them easily with just a few simple steps. This simplified process will save you time, effort, and money.
We are
Free
It may cost you a lot of effort and money to look for a specific task. For instance, looking for a builder that can deliver a fantastic job for home extensions. With Industry Top 5, we make the process simple and quick for you. Starting with our narrowed list of the most dependable builders in Redlands and nearby areas to choose from. Getting more relevant data and getting in touch with them is easy to do on our site with just a few simple steps. Best of all, you can do all of these for FREE.
Real Customer
Reviews
We believe that customers satisfaction is an excellent way to arrive at an informed decision for a builder. We researched hundreds of professionals in the construction industry to provide you with a curated list of the most reputed builders that can fit your needs. With any choice you make on our site, you will be assured that you have the support of long lines of satisfied customers to back your decision.
Easy
to Use
Not only do we make the selection process simpler for you, but we also made it quicker using our easily-navigable site. You have a curated list of the most reliable builders in South East Queensland right on the first page making your choice simpler. You can get more relevant data from them with just a few simple steps. Just fill out the quote form and the most dependable home builders from Redland Bay QLD and surrounding areas will send you their obligation-free quotes and contact you ASAP.
Comprehensive
Information
Industry Top 5 doesn't want its customers taking any chances in deciding based on scant data. Neither do we wish for our customers to go through the cumbersome task of combing through their desired construction company from the hundreds in the building and construction industry. We make the task easier to get all the relevant information you need on our site. The curated list contains a wealth of information by itself to give you an idea of your choices. You can get further by filling out the quote form.
Local
Services
Are you looking for a local builder that can help you build your dream home? Are you looking for qualified local builders who specialize in granny flats? Do you insist for a site supervisor be available constantly to attend to your needs? Industry Top 5 can help you reach out to the most qualified local builders serving Redland Bay and the surrounding areas. These local builders know your specific needs and can provide prompt and quality service when you need them at reasonable costs. Local Services
Finding the Best Builders in Redland Bay and Surrounding Areas
Using conventional methods to look for qualified builders that can fit your needs is a complicated and arduous process. You need to get enough relevant and fair information from each builder so you can have a meaningful comparison. This complicated process will take days or weeks, and in the end, you won't be very sure that you get the right balance between costs and quality workmanship. That is when Industry Top 5 comes in. Not only do we make the process quicker on our easily-navigable site but we also make the process of comparing the most dependable builders in Redland Bay and surrounding areas simpler. Getting all the relevant information from one source is what our industry-leading business directory for the building and construction industry can do.
These builders can coordinate with specialized and general professionals to ensure high-quality results for your construction projects regardless of scale and complexity. They know your specific needs and requirements and they can meet your tight deadlines.
These builders in Redland Bay and surrounding areas can improve, modify, build, and add value to any type of building and home design at reasonable costs for:
Construction of new residential dwellings;
Adding or altering a dwelling or commercial buildings;
Repairing, decorating, or renovation work
Home extensions
Applying protective treatment
They can also help you with the following construction services:
Erecting or constructing a garage, shed, or carport (including kits)
Bathroom renovations, laundry, or kitchen renovations
Conservatories or atriums
Screened, glass, or pool enclosures
House lifting (praising the existing structure height permanently)
Removing and resettling dwellings or knock-down rebuild
Steam rooms and saunas
Commercial Builder
Are you a keen business owner who might need commercial builders in Redland Bay and surrounding areas who can transform your business space through meaningful construction work? You may want to find commercial builders who understand your vision and can help you provide the business space that your clients and employees will appreciate. Industry Top 5 can help you find them!
These commercial builders are a team of professionals who use their innovative designs and advanced construction techniques to transform your business and add value to your space. From minor additions to major overhauls, you can rely on these commercial builders to deliver high-quality service for whatever you require. They know how to meet deadlines. They will do whatever it takes to give you peace of mind during the duration of the construction project.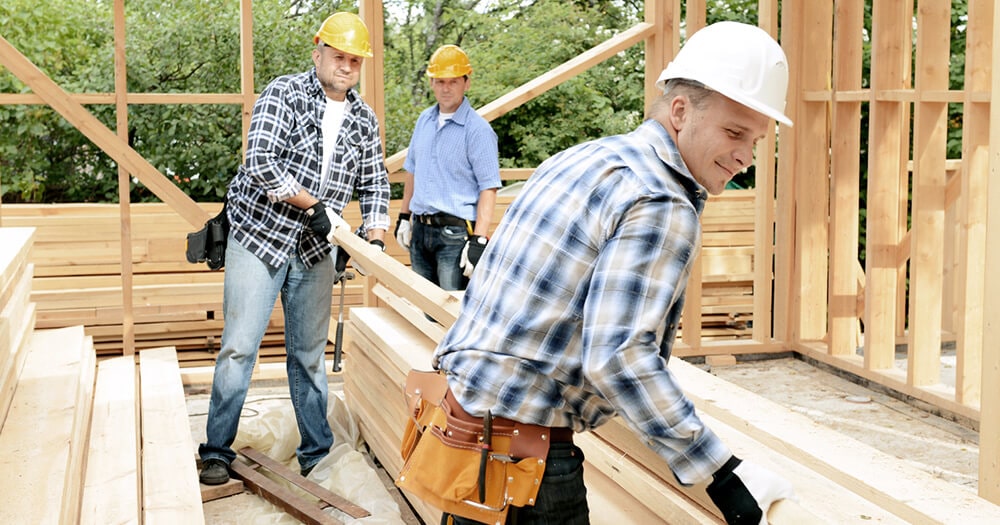 New Home Builders in Redland Bay and Surrounding Areas
Are you looking for builders to provide your dream home with a second storey by the beach? Building a home is a significant investment you will make in your life. Industry Top 5 doesn't want you to take any chances with scant data. We will bring you closer to the most reliable local home builders that can deliver a fantastic job for your building needs. They can design and build your home with your current and future needs in mind. These qualified home builders can also help you ensure suitable financing to ensure that your dream home fits your budget.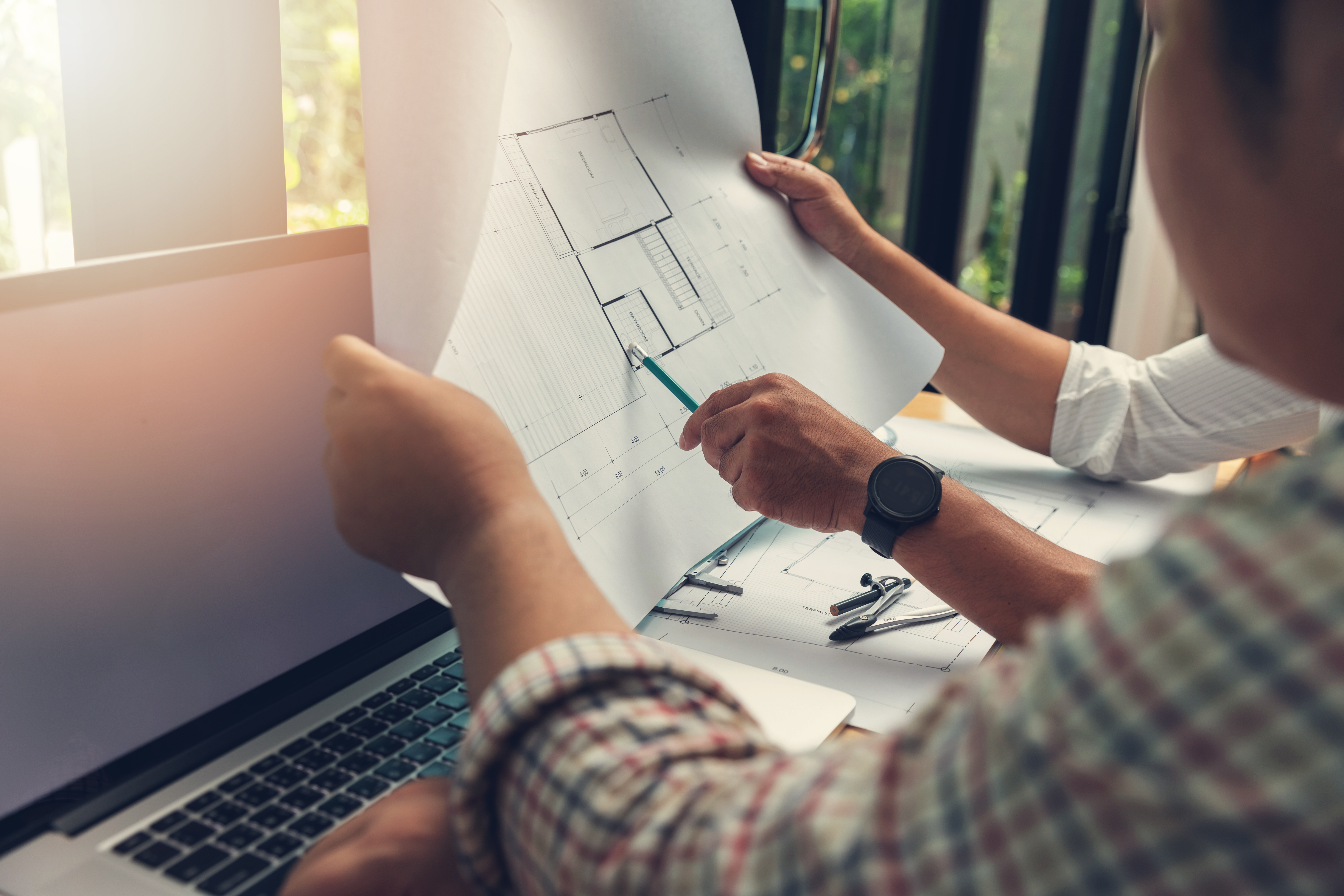 Home Builders for Granny Flats
Granny flats are becoming more popular in recent years. These quaint structures started as secondary dwellings to serve as housing to elderly family members who choose to stay within the same property as their children. These little houses have since evolved into self-contained dwellings containing the same amenities as full-sized houses. They can take on numerous functions such as providing extra income to property owners as rental or B&B units. Having one on your property can boost your investment portfolio. However, these little houses present some design challenges. Only qualified home builders or general builders can take on these design challenges and deliver you the perfect granny flat. You can find these qualified professional builders on our site.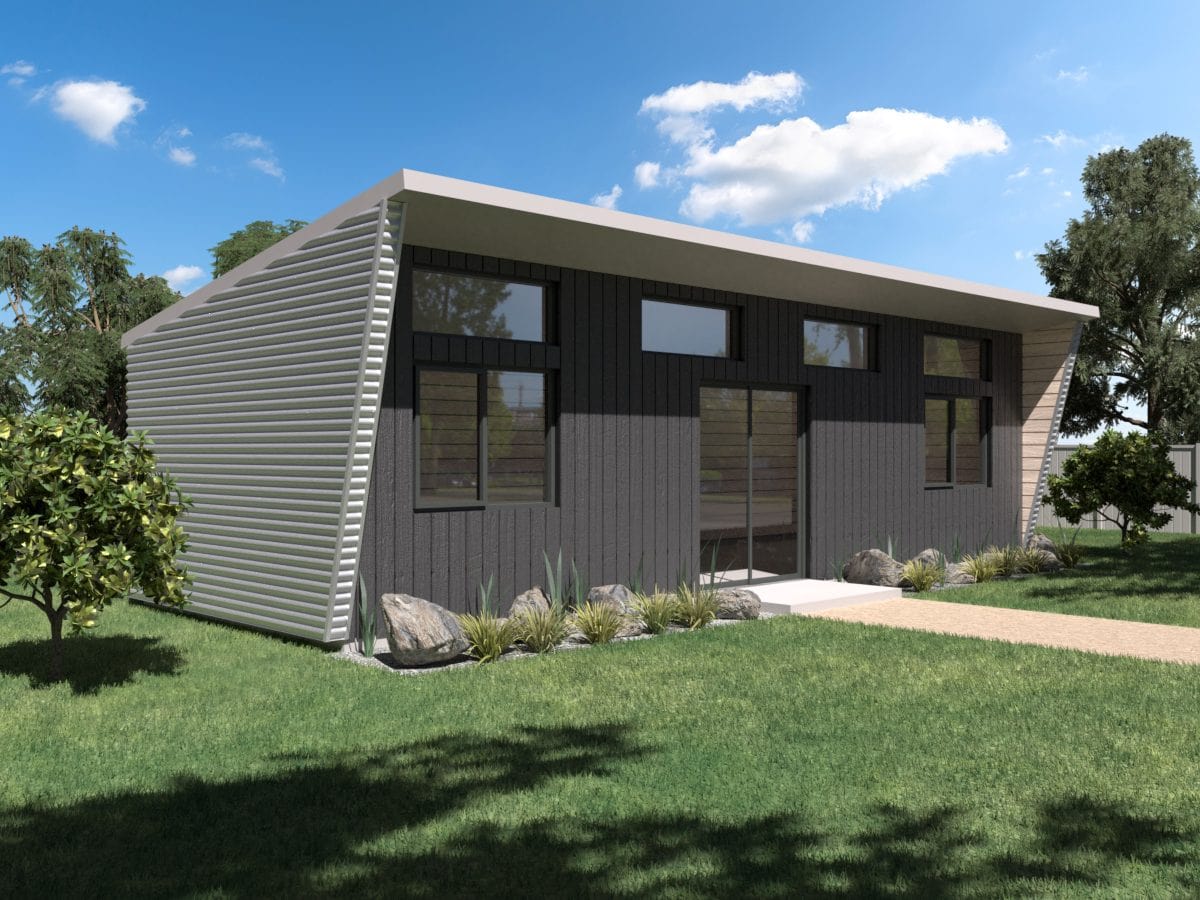 Home Extensions
As your family grows, so do your space requirements. You will just run out of livable space if left unchanged. Moving to a bigger house is a much more expensive alternative in most cases. Home extensions present a viable alternative. However, you need an experienced professional builder who can specialize in home extensions. These experienced builders can work on the specifics present in your home. Even if you wish to add a second storey, they can overcome the challenges for your specific requirements.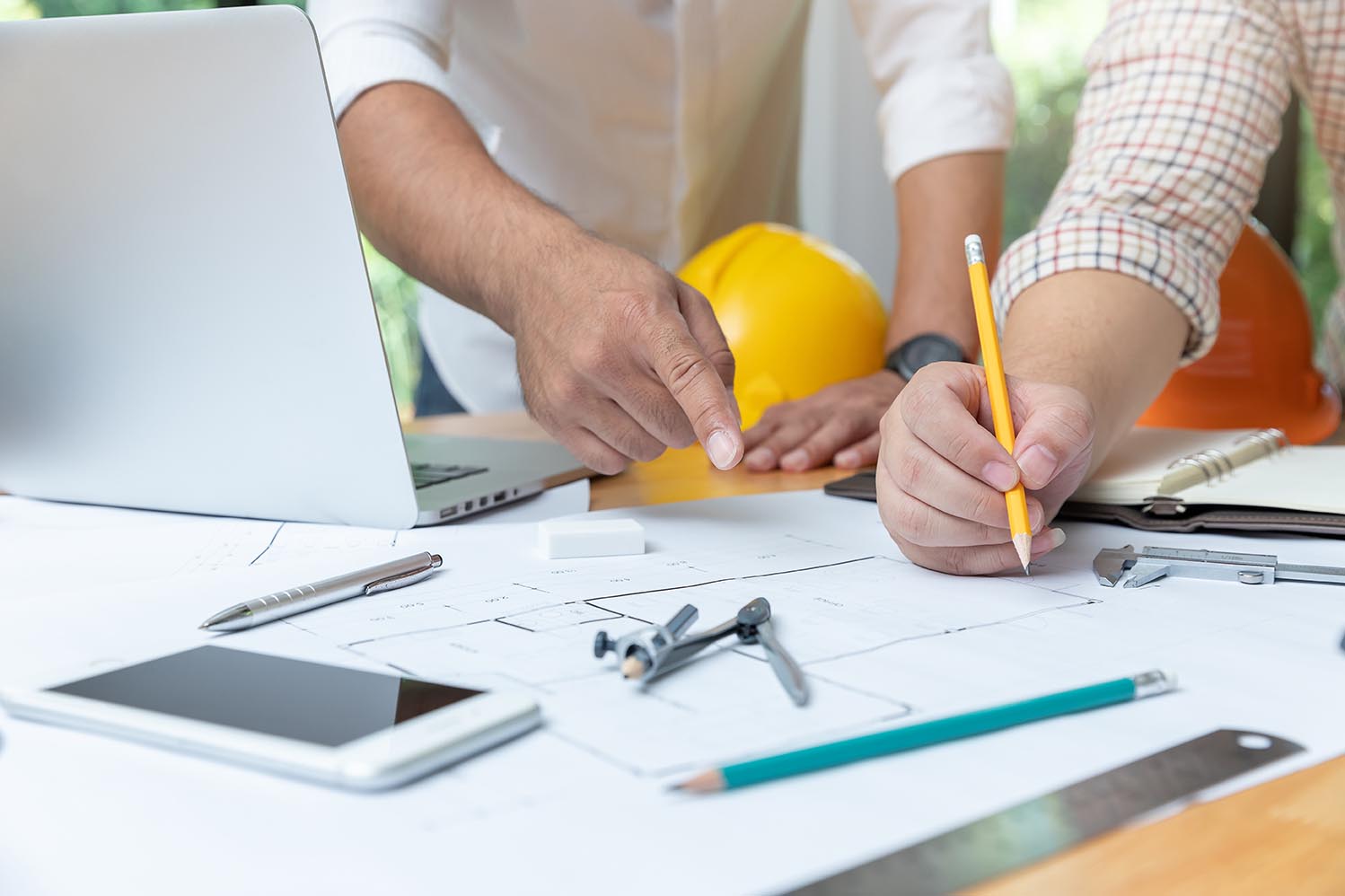 Frequently Asked Questions
a.    Do they have a license?
b.    Can you ensure me the price will stay the same?
c.    Can I see examples of your work?
d.    How many homes are you building now?
e.    What is the insurance you have during the entire construction period?
In Queensland, a Homebuilder's grant is $15,000 you can put in your savings.
A sloping land can add high costs to your home building budget. A slope of 3 metres can cost you an additional $50,000.
For a 3-bedroom house with a floor area of a little more than 100 sqm, the cost is around $450,000.
Framing
Plumbing
Roofing
Flooring
Foundation
The reason why these are expensive is their comparative scale. It will help if you watch out for the material costs because of the variability available. But it would help if you made sure of the quality of plumbing and roofing. These are two of the most maintenance-intensive parts of the house.
Recent Reviews For Redlands Outstanding Builders
The place is pleasant, but the home prices are increasing in recent years. Get yourself a home now before it reaches Melbourne or Sydney levels.
.There is still a chance. Just get the best home builders you can talk to. They can make a good value home at a good price. But of course, you need to look at newer developments in Redland Bay than near the city centre where it can get really pricey. That is what this site can do. It can solve  many things at the same time!
Zane Roemer
Redland Bay QLD
You can bring home prices at a minimum with the right people. It is just about being smart with your land and custom home prices.
If you search for finished homes, it can get pricey here. If you have the right land location and the right builder, you can get everything you need at the price you like! If it will only be more convenient which this site gives you.
Ashley de Largie
Alexandra Hills
Display homes can only inspire you with nice ideas. But when it comes to it, you always want some control over what you want.
Never mind the building process takes time, but you want to have someone reliable to be with you from design, costing everything. Not being too technical help. I can't believe there are local builders here who can give me a good price for what I want! Just try it guys!
Ebony Vicars
Victoria Point
About Redland Bay QLD
This peaceful semi-rural city located 35 kilometres from Brisbane has a charming country feel. The community has extensive greenery and conservation areas. It is a departure point for the southern islands of Russel, Karragarra, Lamb, and Macleay with regular ferry services. It doesn't feel far from Brisbane either. Queensland Rail operates the Cleveland railway line which connects the Redlands with Brisbane.
Redlands has a population of around 150,000. The city is spread along the southern coast of Moreton Bay covering 537.2 square kilometres with borders shared with Brisbane, Logan City, and the coast. Redlands also cover islands situated north of the City of Gold Coast. 6,000 people live on islands in Moreton Bay.
Redlands is home to over 1,700 recorded native species. The most recognizable of these are koalas, migratory shorebirds, and flying foxes.
It is an ideal community for the sports-minded. The town has an 18-hole golf course, a cricket oval, and numerous cycling and walking paths. It also has miles of scenic foreshore trails.
The centre of commercial activity is the markets at Broadwater Terrace and Stradbroke Street that happen twice a month. Victoria Point is the nearest shopping centre.
Similar Services To Builder Near Redlands