Elite Five-Star Rated Builders Hervey Bay
List of Top Outstanding Builders in Hervey Bay Area.
Why
Industry Top 5

is Your Top Choice for Choosing Builders

Are you looking for the most qualified Hervey Bay builders that can build your dream home after choosing from among the best land packages in Hervey Bay? Are you looking for the most reliable Hervey Bay builders who offer fantastic house and land packages that can fit your needs? Building your dream home along Fraser Coast is awesome. However, choosing from among hundreds of builders vying for your attention can be a daunting task. Don't take your chances by choosing hastily based on scant data. Industry Top 5 is a reputed business directory that will provide you with a simplified selection process that won't give too much trouble. In fact, it is very effective. Let us tell you why:

If you want a stress free selection process to get quality workmanship from your local builder to have your family home, then Industry Top 5 is your one-stop-shop.
We Can Save Time, Effort, and Money
Looking for home builders can be an arduous and time-consuming task. Checking out each website and leafing through yellow pages will make your selection process more cumbersome. That is when Industry Top 5 comes in. Let's start with the curated list of the best Hervey Bay builders based on customer feedback data. From that, you can narrow your choice to only the most reliable. Getting quotes and reaching out can be made in just a few simple steps. This simplified process will save you time, effort, and money.
Our Services are Free
Industry Top 5 offers our customers the maximum value when they use our site. You can reach decide on your most reliable home builders Hervey Bay and the Wide Bay area has available in just a few simple steps. You have the privilege of enjoying the product of our research to provide you with a narrowed list of the most dependable builders in Hervey Bay. Best of all, you can get all the relevant information from them for FREE.
Honest Hervey Bay Customer Feedback
We believe that honest customer feedback is crucial to help our customers make an informed decision on the most reliable home builders they need for their dream home. Industry Top 5 did the hard work of researching hundreds of builders throughout Australia to provide you with a narrowed list of the most dependable home builders and general builders that serve Hervey Bay. Best of all, you can get relevant information easily. With any choice of builders you make on our site, you surely can't lose.
Get The Best Builders In Hervey Bay Quickly
Not only does Industry Top 5 makes the selection process to get the most reliable home builders in Hervey Bay and the Wide Bay area simpler, but we also make it quicker on our easily-navigable site. You can get substantial information right off the bat on the first page with our narrowed list of the most dependable home builders in Fraser Bay with their wealth of information. You can reach out to them in just a few simple steps. Just fill out the quote form and the most reliable home builders on Hervey Bay will send you their quotes and contact you ASAP.
All The Relevant Information You Need
If you were inspired by the local display home in the Wide Bay region you saw lately, diving hastily to decide immediately isn't advisable. You will need to make comparisons among home builders first. Getting all the information you need from multiple sources won't help either. That is why Industry Top 5 doesn't just make your selection process simpler and quicker, we also provide you with the means to get all the relevant information you need through just one site.
Why Local Builders in Hervey Bay
If you are looking to build your new house with the perfect house plans anywhere along the Fraser Coast region, you will need the skills of local builders in the building industry to help you. They have the knowledge of the market, the expertise, and the network to ensure that you get the high-quality workmanship that your money deserves. Industry Top 5 provides the list of the most qualified home builders in Hervey Bay and the Wide Bay region that can provide either house and land packages or custom homes for their customers. Locally owned construction companies can really serve you well.
Finding the Best Hervey Bay Builders
If you want to find the best Hervey Bay builders who can offer a reasonable final cost, with no hidden costs, with the highest quality home build, then Industry Top 5 can provide you with the list of the most reputed Hervey Bay builders who can do this for you. Whether it is to help you realize your dream of having your first home, or to help you transform your business space, you can rely on these builders to deliver construction work at the highest standard.
With their extensive experience and networks of suppliers and professionals, you can rely on them to be with you each step of the way to ensure the timely completion of your construction project. All you need to do is to sit back, relax, and let these professionals do the rest.
These dependable builders can deliver a large range of services at a competitive price for:
New home builds
Custom built homes
Adding to or altering old houses or a business establishment
Repairing, decorating, or renovating any home or commercial establishment
Applying protective treatment
They can also help you with the following building services:
Erecting or constructing a garage, shed, or carport
Bathroom, laundry, or kitchen renovations or additions
Conservatories and atriums,
Screened, glass, or swimming pool enclosures
House lifting (praising the existing structure height permanently)
Knockdown and rebuild
Landscaping
Hervey Bay Commercial Builders
If you are a keen business owner who wants to transform your business or add value to your space, then you need to get the service of the most dependable commercial builders in Hervey Bay and the Wide Bay region. These commercial builders have the extensive experience and technical knowledge to ensure that your commercial construction project is completed on time. They will use their innovative design and the latest construction techniques to ensure that everything you have in mind will be realized in your business establishment. They will be with you through the whole process from conception through to completion of your construction project to ensure that nothing causes too much trouble.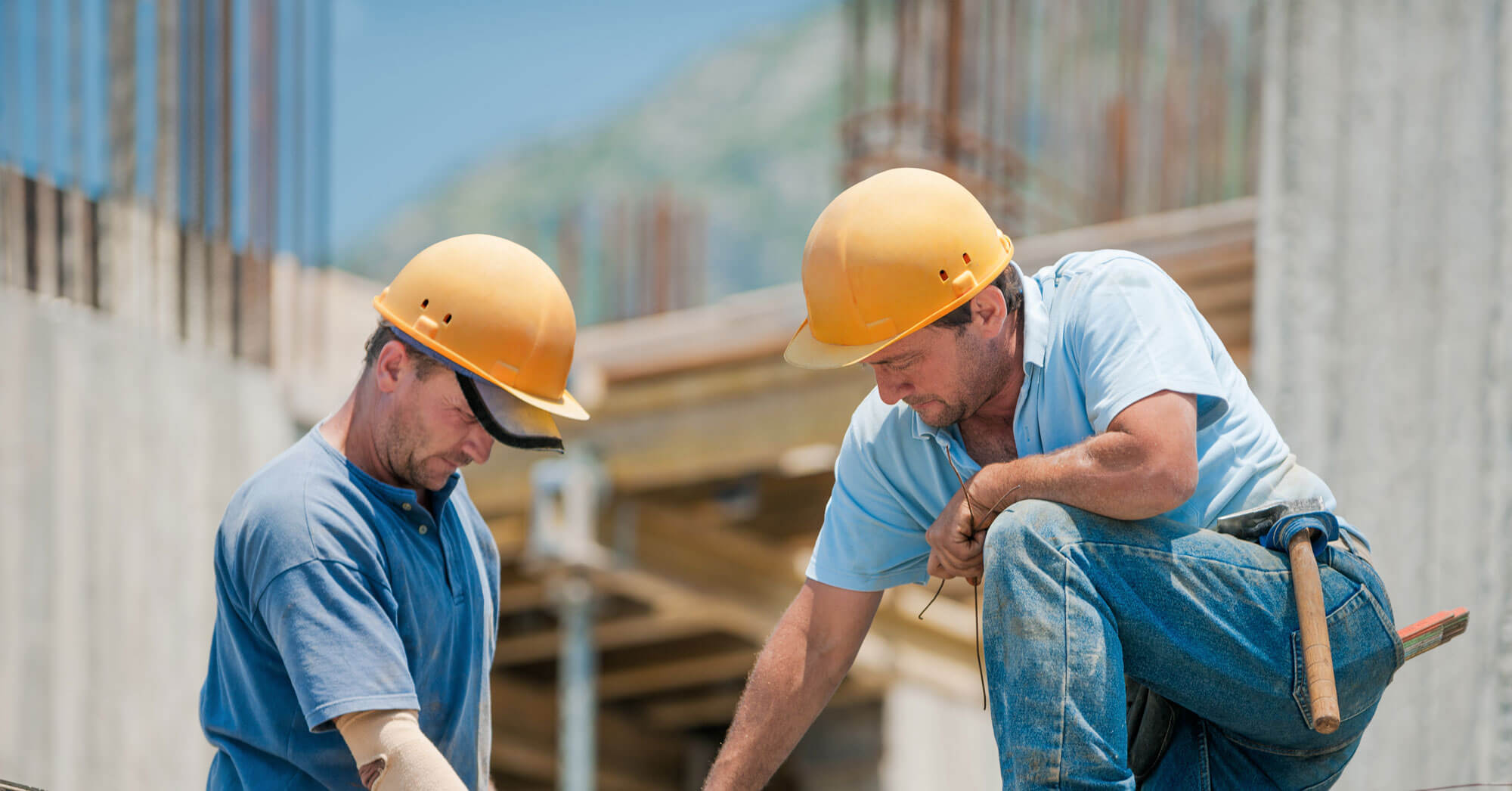 New Home Builders in Hervey Bay
For first homeowners, having a beautiful new home is such an exciting event in their lives. New homes require substantial investments, and much thought and effort are placed on the home-building journey. Selecting the most reliable home builders is a daunting task. Will you require house and land packages based on the display homes that inspired you? Or do you require custom home designs with your own floor plan? Most importantly, will the finished product fall within your budget? That is why Industry Top 5 can help. We know all our customers need. We provide our customers with a simplified selection process where all the information you need is available within a few easy steps. The narrow list of the most reliable home builders in Hervey Bay can ensure that you have a home with the present and your future needs in mind.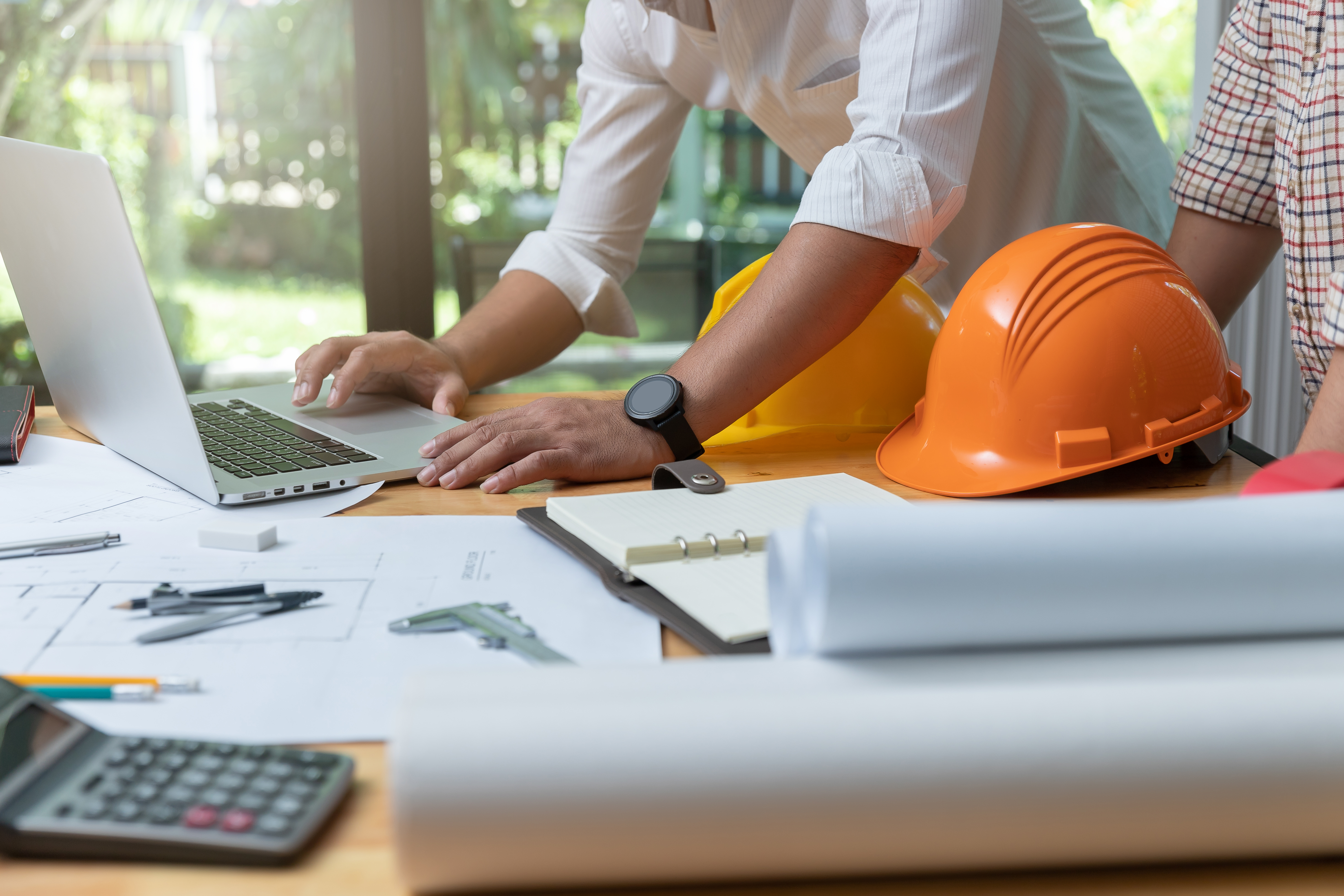 Granny Flats in Hervey Bay
These quaint structures are gaining in popularity, not just in Queensland, but all over Australia. These little houses started as secondary dwellings to house elderly family members who choose to stay within the same property as their children, hence its name. Nowadays, granny flats are self-contained dwellings possessing the same amenities as the primary residence. Because of this, granny flats can take on more functions that benefit their owners. For instance, granny flats can provide additional income like rental properties or B&B units. They can provide additional privacy as a home office or recreational spaces. However, granny flats present some design challenges because of regulations and their size. Industry Top 5 can provide you with a list of the most qualified professional granny flat builders who can overcome these challenges. These teams of professional builders have the experience to ensure that you can get the perfect granny flat.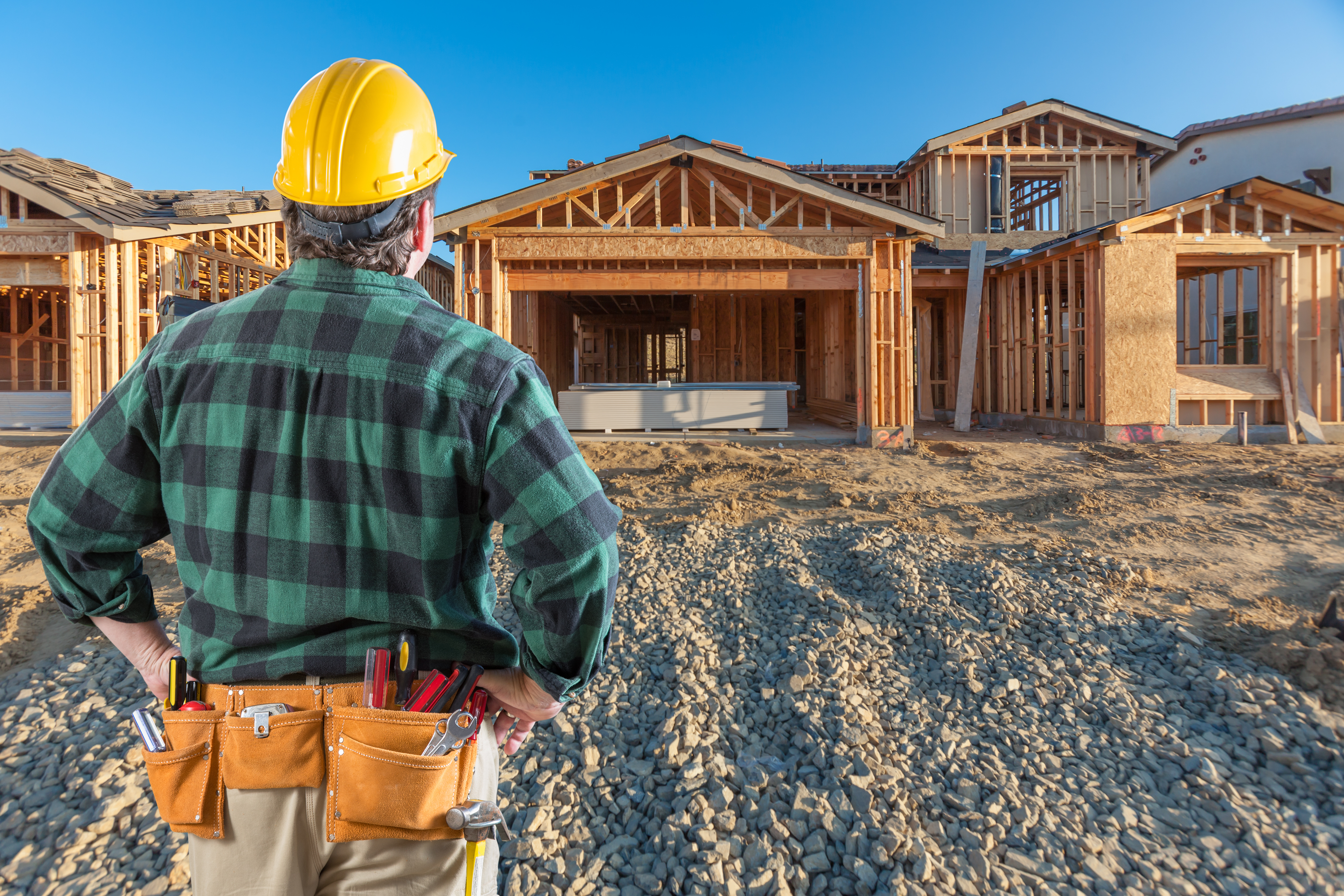 Home Extensions in Hervey Bay
As your family grows, you will run out of space in your current home if left unchanged. Building a bigger new home is an expensive option. One viable option is for home extensions. Home extensions present their own challenges. Each home is unique. Most of all, managing older home designs present challenges that only professional home extension builders can take on. These professional builders have years of practical experience to work through the specific challenges presented by your home. Best of all, they can deliver the finished product within your budget. Once they complete their project, you won't believe it is not a new home design that you have now!
Frequently Asked Questions
The complexity of the type of construction and the quality of additions significantly affect the price. As a rule of thumb, a ground floor house extension covering a floor space of 80 square metres costs $160,000 to $320,000, or around $2,000 per square metre to $4,000 per square metre.
However, a 2nd floor home extension (from an existing base or the second floor of a ground-floor house extension) costs about half. In other words, a two-floor extension costs 150% more than just a ground-floor extension.
A Home Indemnity Insurance is critical, and you have to make sure that your builder issues you a certificate of insurance before you start paying them. This insurance protects you from financial loss should the builder dies, become broke, or runs away from an unfinished job.
Yes. However, it would be best if you satisfied the following criteria:
The value of renovations must be between $150,000 and $750,000
The total value of your existing land and house must not exceed $1,500,000
Construction must commence within three months of the contract date
Renovations must improve the livability, safety, and accessibility of your property
A registered builder must complete renovations
Lastly, the contract must be made by two parties freely and without collaboration
Yes. It depends on the safety requirements that the builder can point out when discussing the project with them. As long as the project's safety, scale, and complexity can allow it, you can still utilize the remaining dwelling space even if construction work is ongoing.
Recent Review For Builders Hervey Bay
Home prices are rising elsewhere. Here, it can still get reasonable especially the farther from the coast you buy.
If you have a block of land ready, then you are lucky! Just find a good builder and there they are at your fingertips on this site. Literally! You won't need to ask if they are reliable. These are reputed ones and this site just made it so easy for me to make the right choice.
Ryder Norman
Hervey Bay QLD
Looking for cheap is easy. Looking for the most gaudy is easy.
Looking for the best value is difficult. Impossible, even, if you don't have a third-party site. That is what this site does. It helps you find the best value. What I mean is the best quality at the right price you can afford. Works best for most people, especially with the rising home prices.
For a first time homebuyer, looking for help is nothing short of scary. Its not like going to the mall and shopping.
Homebuying is not straightforward at all! Good thing I found local builders on this site. I just thought using a business directory for once will be helpful. And it is!
About Hervey Bay QLD
Hervey Bay is 3 1/2 drive away north (or 45 minutes by air) from the state capital of Brisbane. Hervey Bay is situated on the bay open to the Coral Sea between Queensland and Fraser Island. Hervey Bay began as dispersed communities along the coast until these amalgamated and became suburbs of the new city. Despite its growing popularity, Hervey Bay doesn't have a railway leading to or stopping by it.
Hervey Bay has a pristine environment and is one of the most desired holiday destinations in the State of Queensland. Hervey Bay contains the largest artificial reef in Australia. If you seek for snorkel or scuba diving, there are 50 underwater sites all over the area with shallow water containing a rich diversity of marine life.
Cruises from Hervey Bay presents tourist with the chance to do whale watching in Platypus Bay. Whale watching is one of the biggest attractions of Hervey Bay.
Hervey Bay has some commercial activity centred on Stockland Hervey Bay located in the suburb of Urraween. Hervey Bay has a population of 52,000.
Similar Services To Builder Near Hervey Bay