Professional Granny Flat Builders in Blacktown
Here are some of the Elite Granny Flat Builders in Blacktown and surrounding Suburbs
Why Choose
Industry Top 5?
Are you looking for trusted builders who can deliver a high-quality job, complying development certificate, follows state environmental planning policy and can suit your requirements? With hundreds of possible builders in the Blacktown area trying to catch your attention, arriving at a solid choice can be a cumbersome and time-consuming task. Granny flats, like full-sized homes, require substantial investment. That is why Industry Top 5 can help you. We don't want our customers to take any chances by deciding based on scant data. Industry Top 5 can provide you with a stress-free selection process where you can get the most trusted granny flat builder in Blacktown that can deliver your needs.
Save
Time, Effort,

and

Money

Whether you need a luxury granny flat, custom-designed granny flats, or to have builders to help you transform your business space, Industry Top 5 is a smart choice for selecting the most trusted builders in Blacktown. We provide you with a narrowed list of the most dependable builders in Blacktown, so you have a selection of builders you can count on for your needs. Best of all, getting quotes and getting in touch with them is easy. Our simplified process can save you time, effort, and money.
We are
Free
On page one, you can get tremendous value from our narrowed list of professional granny flat builders in the Blacktown area. By using our site, you can enjoy all the features and benefit from the product of our research to save you time collecting information for your prospective builder. You can acquire relevant information quickly, such as quotes, in simple steps and hassle-free. Best of all, you can do all of these for FREE.
Ease of
Use
We make the selection process simpler to reach the most trusted granny flat builder in the Blacktown area. We also make it easy to do on our site. You can reach out and get quotes in just a few simple steps. Just fill out the contact form, and the leading professional granny flat builders in Blacktown will send you their obligation-free quote and get in touch with you ASAP.
Real
Customer Reviews
We believe that honest customer reviews are essential in helping you decide on help to achieve your dream of building a granny flat. Getting customer information through conventional means is a cumbersome task. We researched hundreds of qualified builders to provide you with a narrowed list of the most reliable builders who can help make your dream of getting a granny flat. With any choice you make on our site, you surely can't lose!
Comprehensive
Information
Industry Top 5 makes this task easier for you. The narrowed list, by itself, already contains tremendous information starting from the customer ratings, contact information, and descriptions. You can easily reach them in just a few simple steps to get relevant data like quotes. Industry Top 5 thereby helps you make an organized and trouble-free selection process.
Local
Service
You can get the best help for any construction work if you choose the best local builders. These local builders know the local market, your exact specifications, access to essential materials, and, best of all, they know your needs. If you need a fantastic granny flat, you can find located close to your area the best granny flat builders in Blacktown, on our site.
Finding the Top Builders of Granny Flats in Blacktown
Granny flats are growing in popularity throughout the country. Granny flats started as detached dwellings for the elderly who seek privacy; hence, they got their name. Other family members can also utilize Granny flats, such as adult children who choose to stay within the property but seek more privacy.
Granny flats started as resembling sheds. But Granny flats have evolved in recent times. Granny flats now have most, if not all, the amenities that full-sized dwellings have.
Granny flats provide tremendous value for an investment property. Granny flats can provide rental income as a B2B unit or rent property. These can also serve as home offices or places for recreation. Should older homeowners' children move out, practical homeowners may opt to move into the granny flats and make the principal residence the rental property.
Granny flats have specific design problems and regulations to be followed that only the most qualified granny flat Blacktown builders can take on. The typical size of a granny flat is between 40 square metres to 60 square metres. Some council areas may permit sizes of up to 100 square metres. The designs also have a wide range of complexity and can contain three bedrooms, a fully-functioning kitchen, and a living room in a single structure. Two-storey granny flats are also possible, though rules need to be followed when making one. These granny flats Blacktown build the perfect granny flats that can fit all your needs and expectations.
General Building Work for Granny Flats
Find Blacktown's most qualified and experienced builders to help you with any general building work.
These licensed professional builders can deliver the best quality workmanship at competitive prices for:
Construction of a granny flat
Alteration and modification of an old granny flat
Alteration and modification of any apartment unit
Renovations, repairs, and augmentation for granny flats
Protective treatment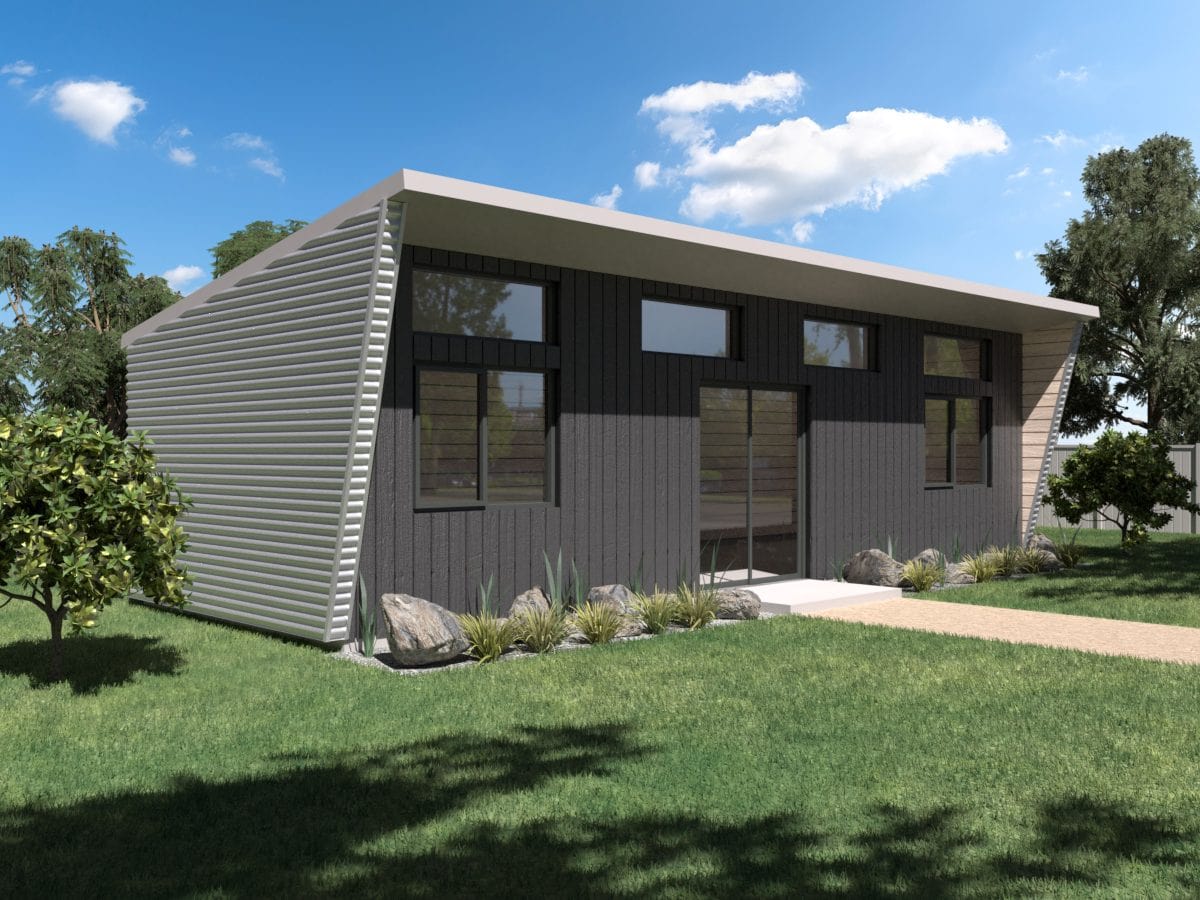 Why Build Granny Flats
If your block of land is of big enough size, then you may need to consider building a new home with more value to the space you have. You may look into opportunities to turn a profit from your property. That is why granny flats are a property type that is becoming more popular over the years.
Granny flats started out as dwellings for elderly family members. These self-contained structures have all the amenities to make life easier more comfortable and provide privacy for the elderly. Young adult children or young adults and their families can also use these as their primary dwelling.
Despite their size, Granny flats provide tremendous value to property owners. Not only can granny flats help address a societal need to house the elderly, but they can bring more revenue to the property owners or add value to the property itself. These can also be affordable rent in Blacktown area housing, especially for young adults and small families. Here are ways granny flats bring value to property owners:
It provides rental income
It Boosts Your Property's Resale Value
It's a flexible structure
It Allows for future downsizing
 It can serve as a guest room
The Granny Pods
Granny flats are evolving much further from their intended use. Technological advances such as closed-circuit television, apps for scheduling medication, and alarming systems can allow property owners to monitor their elderly family members more closely despite allowing them more privacy.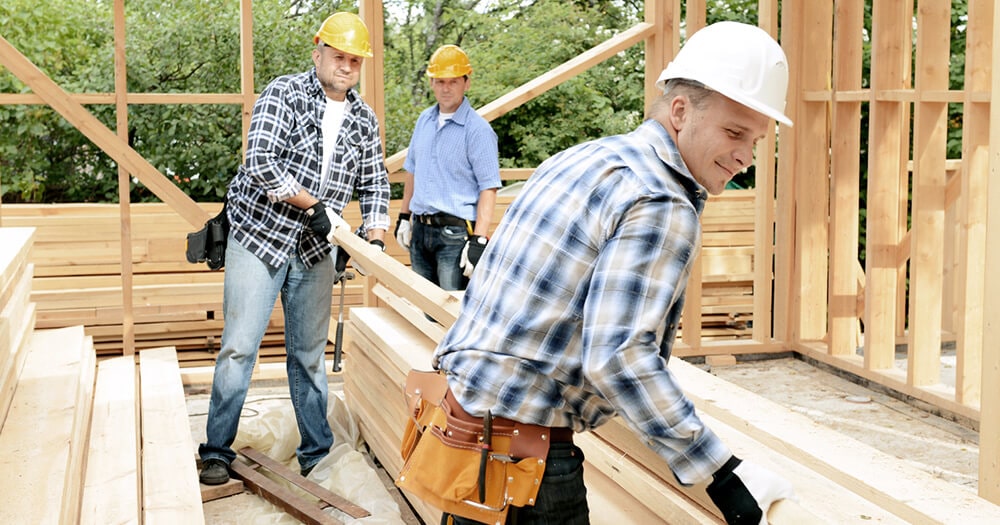 Rising Recreational Use
The trend for recreational use for granny flats is rising. By 2016, 32% of respondents said their granny flats were for recreational use. This figure exceeded the number of granny flats as dwellings for elderly family members, which stood at 20% at the same period.
As the Demand Grows, so do the Requirements for Compliance.
Regulations exist for granny flats. A granny flat needs to be under 60 square metres to comply with the minimum land size required. For instance, if you have a 450 square metre block of land, that would be OK as long as consideration needs also to be given to the size of the main house to comply. Experienced granny flat Blacktown builders can help you make ideal and good quality granny flats within your budget while keeping with the existing regulations.
Frequently Asked Questions
It usually takes 12 to 16 weeks to build a granny flat. However, please allow 8 to 12 more weeks for design and approval on top of the 12 to 16 weeks it takes to construct your granny flat.
No. The Affordable Rental Housing SEPP stipulates that you can only have 1 granny flat on your property.
Yes. However, it would help if you had larger rear and side setbacks to compensate for the height.
The maximum permissible size for a granny flat is 60 sqm. However, larger granny flats are possible in some rural areas and some council areas. Ask your site assessor if this is possible where you intend to have a larger-sized granny flat.
Yes. All the builders you find on our list are obliged to have Construction Risk Insurance policies as licensed builders. However, once turned over to the property owner, it is the property owner's responsibility to take out the insurance for the granny flat.
Reviews For Granny Flat Builders
Many builders turn away granny flats in Blacktown because of the possible complications, especially for my block.
The builders have to be precise and only specialists could make a granny flat fit my land. It is just above 450 sqm and my main residence is just off one side and I need extra space. I was surprised I was able to find someone who knows how to deal with this design problem. You can find these on this site! Yes, it's Blacktown!
Dylan Stackhouse
New South Wales
I have an 80's or so granny flat which looks staid and dated.
I thought it would cost less to renovate than renovating a residence. I almost gave up because the quotes are always high and at least I can have a two-bedroom. Little did I know I have to talk to specialists who can work on this with granny flats and can help me with the all necessary approvals like council fees and a development application. Do you want to find them? Just check anyone you find on this site. You surely won't get a better deal elsewhere!
Tristan Condon
Westpoint Shopping Centre Area
I ignored my granny flat since my parents left fifteen years ago.
Thought about fixing it up to make money for me. My budget was less than $100,000 and it has taken me years looking for builders who can make it good as rent Blacktown area and in Blacktown CBD. With the regulations and fees, it could have gone bigger so our target for the build is less than that. Can't believe that it is doable in 2022! I had three guys on this site committing too much lower budget figures!
Andrew Thurgood
Blacktown Train Station Area
I had contacted 5 Stars Builders for my Granny Flat after I was not very happy with my discussions with a previous vendor.
I liked the to the point discussions, cost effective solutions and seamless delivery from both Anthony and Sarkis.
In fact there was a small modification requested in the floor plan mid way by me and they modified the structure with a smile with no re-negotiations. Not many people would do that.. I bet on that..
They also helped me with a flexible milestone payment structure and had the patience (Anthony) to go through the various rounds of requests from my side.
Sarkis has a very good knowledge of the overall industry and they do advice beyond their duty of care for the customer's benefit.
Lastly I hardly had any worry during the build. It was seamless and very well managed by them. Many thanks again
My work collegue advised me 5 star for building a granny flat.
I would highly recommend them to anyone. They are professional, knowlegable and helpful. The granny was built to really good quality. Their showroom is just amazing too. it was much easier to decide on colors and style having all samples in front of us. Extremely happy with everything. Many thanks!
Viacheslav Romanov
Blacktown
The 5 Star team did a great job in delivering a granny flat project.
Having used other trades before I was sceptical at first, but gave them a shot based on their competitive price.
In the end they won my confidence and I would recommend their services to family and friends.
Joe was excellent, very organised, easy to deal with and good at his job!
Our Knock down Rebuild journey with Aghapy ran incredibly smoothly, we couldn't believe it! Throughout the entire process, Aghapy were up front with all costs involved. Joe was also an excellent supervisor who took pride in his work- keeping us well informed of any changes and responding to any questions we had straight away. We have no hesitation in recommending Aghapy as a home builder, we were happy with every aspect of our experience.
I would recommend Joseph from Aghapy Constructions to anyone.
His attention to detail is second to none and he goes above and beyond to make everything as easy as possible. I do work for Aghapy Constructions and they are one of the few builders who pay within 24 hours, which makes all the trades people happy to be on his jobs and go above and beyond for them as well. The finished product of every job is 10/10.
Similar Service To Granny Flat In Blacktown