Highly Professional Melbourne West Builder
List of Top Expert Builders in the Melbourne West.
Why choose
Industry Top 5?
Are you looking for home builders who can provide you with your dream home in West Melbourne? Have you selected from land packages and sought custom home builders to provide you with a specific design for your new home? Are you inspired after seeing display homes in person or found a display home that you liked? With hundreds of home builders trying to catch your attention, selecting a home builder that can fit your needs can be a complex and cumbersome process. Looking at websites and talking with their sales team can complicate your selection process more. Don't worry! Industry Top 5 can provide you with a stress-free selection process in our easily-navigable site. Let us tell you how:
Save Time
and Money
Looking for a home builder or a custom builder that can fit the specific requirement for your family home may take time when you go through conventional methods. The most challenging part is comparing an established high-quality builder and a local builder who offer good prices and professional service. Don't worry! Industry Top 5 did the research for you to provide you with a curated list of the most dependable builders in West Melbourne. You can get relevant data in a few simple steps, thereby saving you time, effort, and money.
We are
Free
Industry Top 5 provides the best value for our customers. We provide them with all the relevant data starting with the product of our research, a curated list of the most dependable builders in West Melbourne that have consistently provided the highest level of satisfaction to their clients. You can reach them easily and get quotes with just a few simple steps. Best of all, you can do all of these for FREE on our site.
Real Customer
Reviews
We believe that satisfied clients can help first-time buyers decide on custom builders or general builders that can fit their requirements. We researched hundreds of builders throughout Australia to provide them with a narrowed list of the most dependable and friendly team home builders and general builders with satisfied clients supporting them. With the choices available to you on our site, you surely won't lose with any you pick.
Easy
to Use
Not only does Industry Top 5 makes the selection process simpler for our customers, we also make it quicker to do on our easily-navigable site without too much trouble. You can reach out to the most dependable home builders in West Melbourne in a few simple steps. Just fill out the quote form and the most reliable builders in West Melbourne from our narrowed list will send their obligation-free quotes and contact you as soon as possible.
Comprehensive
Information
Industry Top 5 doesn't want their customers to decide based on scant data. Nor do we let our customers get confused by deciding on data taken from different channels. Industry Top 5 is a one-stop business directory where you can get all the relevant information you need to make a solid choice of a builder from West Melbourne who can fit your requirements. All it takes are just a few glances and a few simple steps to reach a selection of builders of your choice. That way, you can't go wrong.
Local
Services
Are you looking for a home builder who can render personalised service for the entire process using the highest quality materials to provide you can be extremely happy about? Are you looking for reasonable upfront pricing from your home builder without surprising you with hidden costs? Don't worry! Industry Top 5 can bring you nearer to the most dependable home builders in West Melbourne who can satisfy your specific needs. Is it attention to detail and free colour selection you are looking for? No problem!
Finding the Best Builders in West Melbourne
With Industry Top 5, you don't need to worry about finding the best builders in West Melbourne. Everything you need for a stress-free selection process is on our site. You don't need to go through multiple websites and asking around to get enough data to select from hundreds of possible builders vying for your attention. Everything you need is here! Starting from the product of our research, a curated list of the most dependable builders in West Melbourne who can fit your requirements. Getting more comprehensive information is easier with just a few simple steps. You can get quotes and have them contact you quickly.
You can rely on these general builders to take on various construction tasks regardless of scale and complexity. From commercial projects, luxury homes, display homes, or for house land packages, they can do it all for you. These professional builders can improve, build, modify, and add value to any buildings and home designs within your budget. These are just among the building services they can provide:
Construction of a new home; Adding to or altering a dwelling' Repairing, Decorations, or Renovating; Applying Protective Treatment
They can also deliver the following services: Erecting or constructing a garage, shed, or carport (including kits); Bathroom, laundry, or kitchen renovations; Structural landscaping and swimming pool building; Conservatories and atriums; House lifting (praising the existing structure height permanently)
Commercial Builder
Are you a business owner who wants to take more traction for your commercial establishment in the city through construction work? Do you want to transform your business space to satisfy you and your clients? Don't worry! You don't need to go far to look for the most reliable commercial builders in West Melbourne! Industry Top 5 is a business directory that can bring you nearer to a choice of the most dependable commercial builders in the region.
You can rely on them to transform your business through innovative design concepts and the latest construction methods. These professionals can call on their support to ensure that your construction project is completed on time. As business owners themselves, they know that peace of mind for their clients bring more value to their services. These highly professional builders will be with you each step of the way from conception through to completion of your commercial building project. They can also help you with managing the financing of your construction project.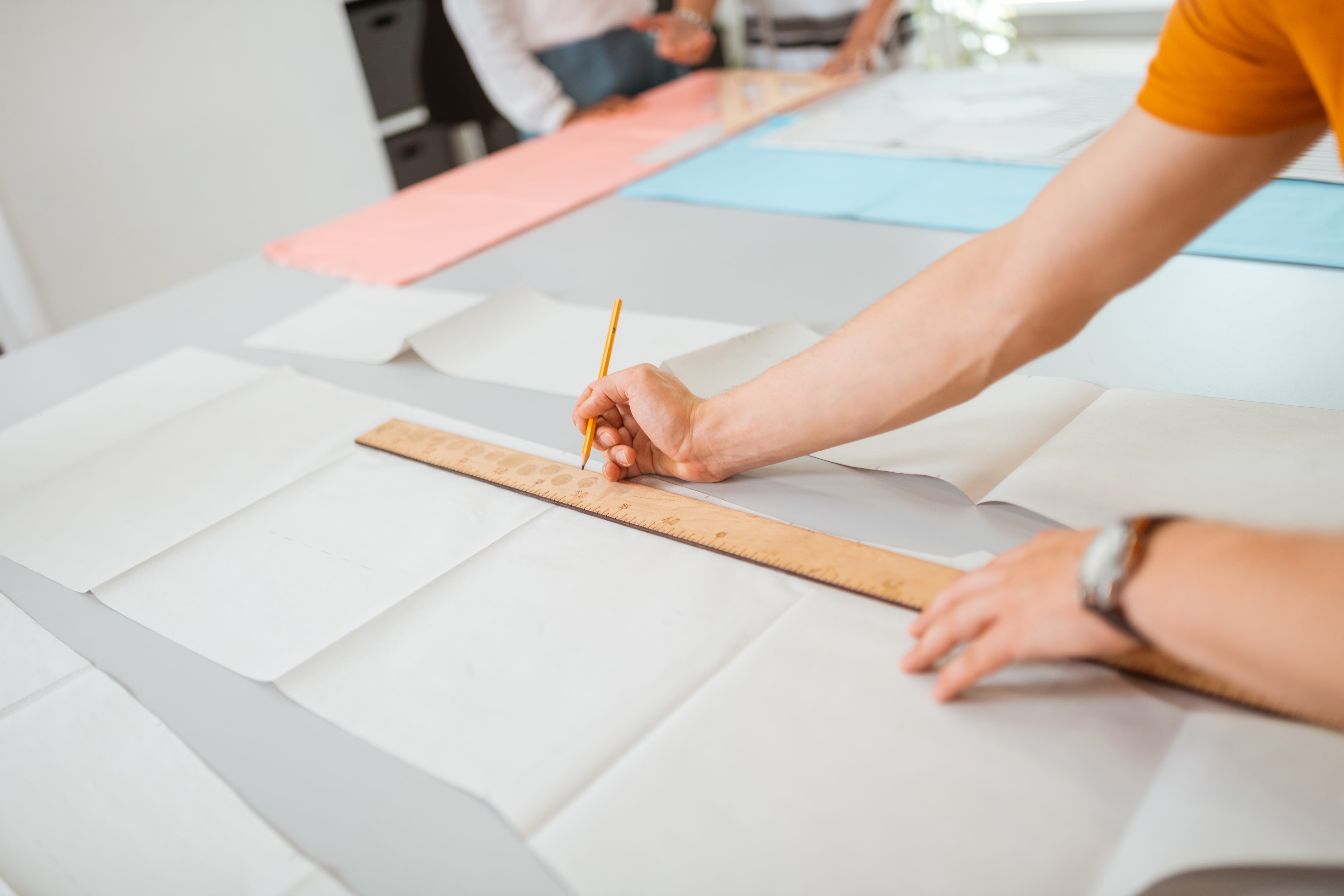 New Home Builder
Are you among the first home buyers that has land packages where you seek to have your new home built? Or do you seek to have a house and land package for your dream home? Do you want to have liberty applying the colour schemes you desire? Do you insist on keeping in touch with a site supervisor throughout the duration of your home building journey? Don't worry! These new home builders in West Melbourne can provide everything that you need that will suit your needs. If it is a double storey that can be your perfect home, you can rely on your selected new home builder to be with you each step of the way from conception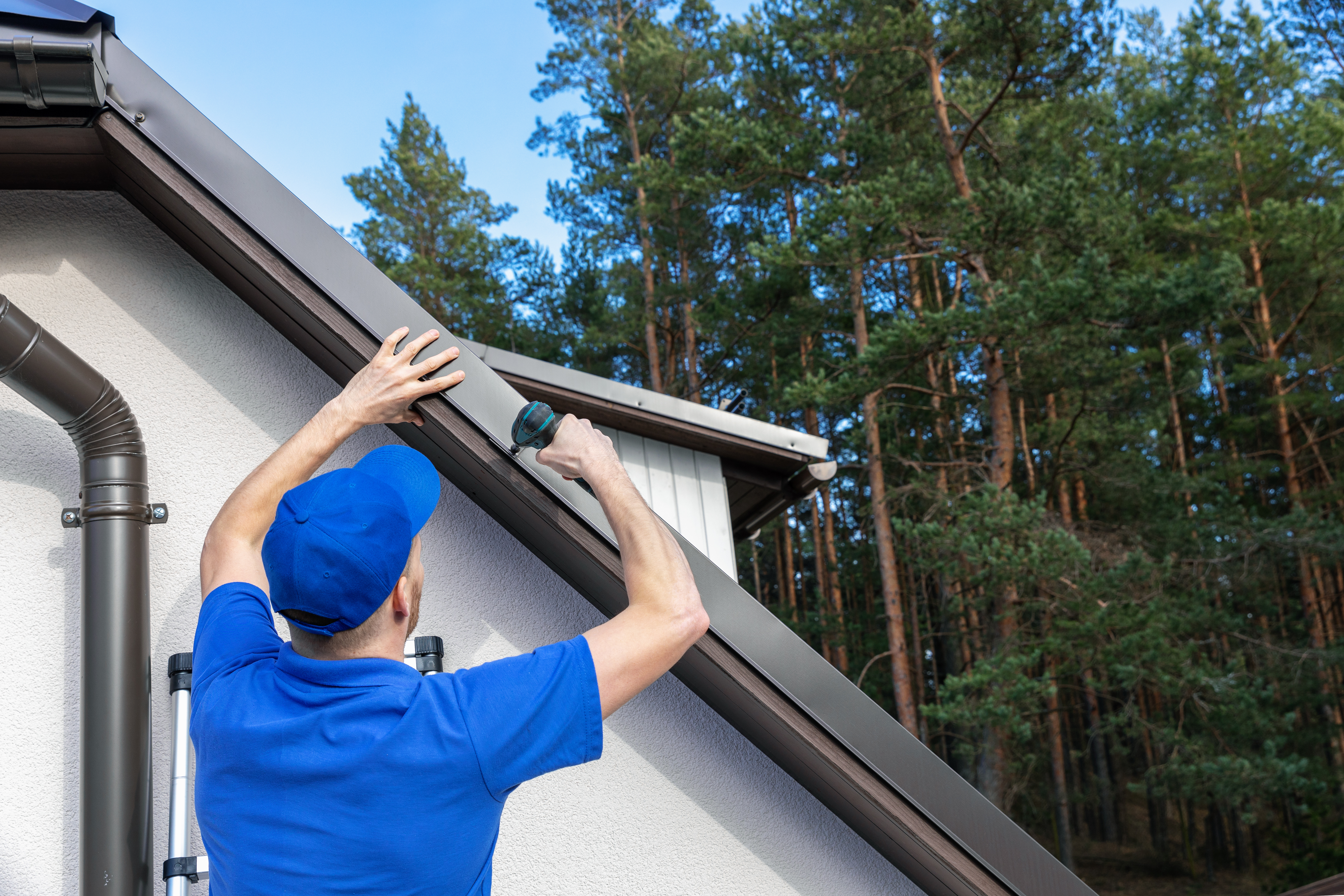 Granny Flats
Granny flats are quaint structures that have been gaining popularity in recent years. These little houses started as dwellings for elderly family members who choose to stay on the same property as their children. Nowadays, these small homes are self-contained houses with the same amenities as a full-size house. Because of their versatility, granny flats can serve a wide range of purposes. A property owner can have additional income by utilizing these as rental property or as B&B units. A granny flat on your property can increase your investment portfolio. Best of all, even if you don't earn from them, they can offer privacy to help you turn it into a home office or as spaces for recreation.
Granny flats present many design challenges. Regulations also place some restriction on how the end result might look like. Don't worry. Industry Top 5 can provide you with a list of the most qualified home builders that deal with Granny flats on our list. They can overcome the design challenges to provide you with the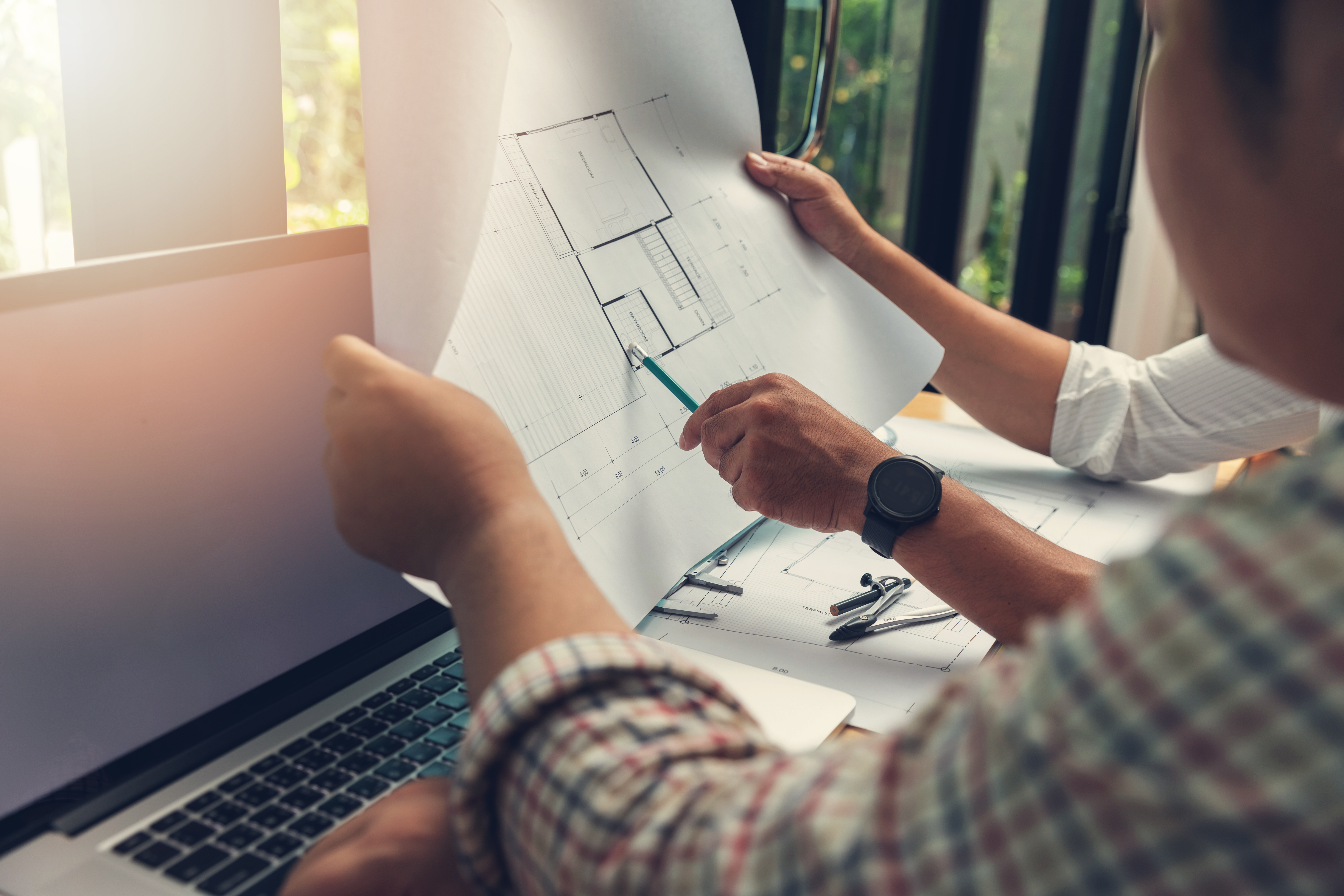 Home Extensions
As your family grows, so does your space requirements. Buying a new home could be a more expensive option. Home extensions presents a viable and practical alternative to moving into a larger home. Moreover, you can stay in place where you have the local schools nearby, and if that is the case, near your place of employment. To create a new space where you are might just be the most prudent choice. Our site provides you with the best home builders who can be your dedicated team of professionals who can tackle your home extension needs. They can use their practical experience and their know-how to solve specific issues your house presents. The take pride in their work, and they will ensure that they exceed your expectations. That is, your home will be like brand new once they complete their work.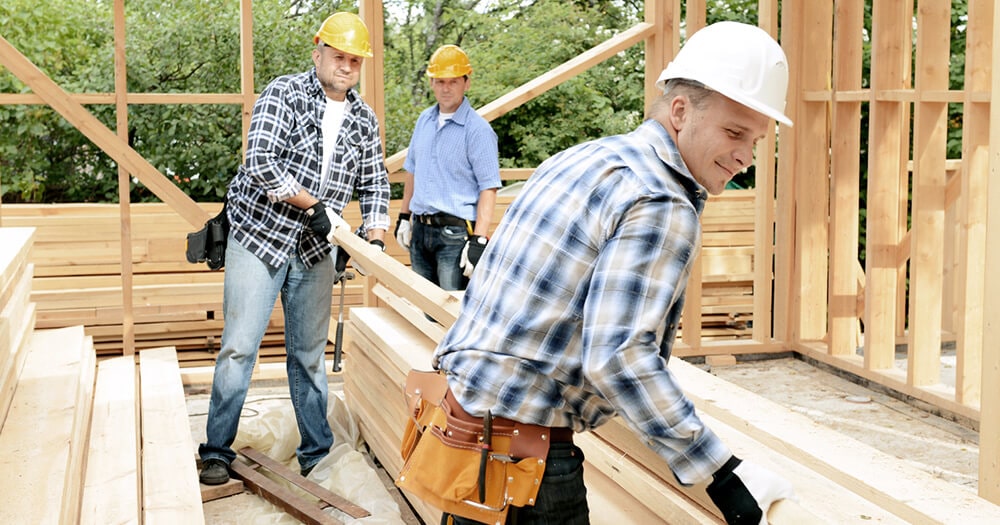 FAQs
On average, it takes Newcastle home builders around 26 weeks to build a single-storey home and 30 weeks to build a two-storey house. However, you need to allow an eight to twelve-week period for the certifier and council process before building work could begin. Before construction, the period is taken up by the typical bank loan application process until the loans are finalised. This is for any house and land package.
Yes. It depends on the safety requirements that the builder can point out when discussing the project with them. As long as the project's safety, scale, and complexity can allow it, you can still utilize the remaining dwelling space even if construction work is ongoing.
It is understood that owners need to be covered from liabilities arising from mishaps that are not their fault. Here are the insurance policies builders are required to take out:
Home Owners Warranty: This is required to cover the homeowner for any project valued at $20,000 or more. Workers Compensation Insurance: This Insurance covers workers against any injury related to work; Public Liability Insurance: This Insurance covers third-party liability for anything related to the construction work activities.
A home is most likely the most significant investment you will place in your life. With your architect, your chosen Newcastle home builders can assist in the planning approval process and organise it on your behalf. Typically, your architect will advise whether your project requires approval and what approval process is necessary – it can either be a full DA (Development Application) or a CDC (Complying Development Certificate). .
Recent Reviews For Melbourne's West Builders
I want a  house and land packages but with a sloping land can add almost double to your home price if you are not careful not to mention the  house design. There are engineering and design challenges right there that compounds the value.
But, if you find the right people, you can save on substantial costs if these are well-experienced and know how to solve problems. That is why this site is very handy! You can have the chance to talk to 8 or 10 within an hour. And that's just for starters!
If you look at individual website, you will be convinced by the last one you saw. And for builders, wow!
These are awesome websites. But if you want to be impartial and look at specifics of what you need, a third-party directory is better. There is nothing better than the good talk-to-them yourself treatment. We are talking about hundreds of thousands here and you won't like to buy the first one who comes into the door! That is what this site helped me with specially with an investment property. I was able to select the best one I feel is the best one.
Dilly-dallying is what this site can prevent. Panicking or getting excited costs money.
It is better if you have a reliable site showing reliable choices. Of course, the more the stars, the more I will call them first. No problem! It just took me two hours to schedule four I prefer!
About West Melbourne
West Melbourne is a region that contains major industrial centres, railway yards, shipping docks, and warehouse facilities. This region is also a hub for wholesale commercial activities being near the major port areas of the City of Melbourne. Because of that, it is easily accessible by rail and by road to the CBD. The East section of West Melbourne is predominantly residential with many buildings with a recognized heritage value. This is the part of West Melbourne that is enjoying increasing residential development. Major retail and light industrial facilities are also in this part of West Melbourne. The West section is where the major industrial areas of Melbourne is located. The major industrial centres are the Coode Island petrochemical facility, Swantson and Appleton docks. The suburb of West Melbourne, located within the region, is a distinct urban neighbourhood with a mix of building types giving it a special character quite different from CBD. The suburb is famous for the Flagstaff Gardens, and the nearby Queen Victoria Market.