Top-Rated Builders Melbourne South east
List of Home Builders in Melbourne South East Area.
Why choose
Industry Top 5?
Are you looking for the most qualified home builders Melbourne south east has to offer that can provide you with your dream home within budget? Are you looking for house and land packages that can suit your specific needs? After being inspired by display homes, you may have decided to start with your new home journey. With hundreds of builders in South East Melbourne vying for your attention, trying to select the most dependable home builders can be a daunting task. Don't worry! Industry Top 5 can provide you with a stress free solution that can simplify your selection process.
Save Time
and Money
If you are among the first time buyers who are seeking to have a new house in the South East Melbourne area, then you might find it challenging to select from hundreds of builders trying to catch your attention. That is when Industry Top 5 comes in. We provide you with a stress free solution for your selection issues. You can reach out to the most dependable builders from South East Melbourne in just a few simple steps. This simplified process is not just more effective, but can save you time, effort, and money as well.
We are
Free
Our business directory provides the most value to our customers. You are provided with the product of our hard work researching over hundreds of builders across the country, so you don't have to. Your selection process is also made quicker with our easily-navigable site. You can get all the relevant information you need with just a few simple steps. Best of all, you can do all of these for FREE!
Real Customer
Reviews
We believe that honest customer feedback is crucial in your decision process. Our curated list of the most dependable builders in South East Melbourne is based on our research on customer feedback and quality of service. With a narrowed choices available for you, you can be assured that you can't lose with any choice of builders from South East Melbourne who can provide you with your own home that can satisfy you like they did with their other customers.
Easy
to Use
Not only do we make the selection of an experienced team of professional builders simpler, but we also made it easier for you. We only have your needs in mind, so we made our site easily-navigable with all the information you need available in a single glance and a few simple steps. Just fill out the quote form and the leading Sout East Melbourne builders will send you their obligation-free quotes and get in touch with you ASAP.
Comprehensive
Information
Industry Top 5 doesn't want their customers to take chances making key decisions based on scant data. Building a new home is a substantial investment, that is why we did the hard work providing all the relevant information you need in just a few simple steps. At the first page, the curated list of the most reliable South East Melbourne builders provides many helpful information such as descriptions, links, and customer ratings. You can get further in a few steps to get quotes and to contact them directly.
Local
Services
If you are looking for double storey homes that is close to a display home that you desire at a good price, then you need local home builders to help you make your dream home a reality. If you have selected from among the land packages available, these expert builders can help you with a custom home from a selection of home designs that will fit your needs. You don't need to worry about hidden costs. These are professional construction companies who only seek to give you a fantastic service.
Finding the Best Builders Melbourne Southeast
Selecting from hundreds of builders can be an arduous task. Each always have a case going for them, and it is confusing to arrive at a confident choice. You may try browsing their websites and taking to a homes consultant along the way. It may take months for you to arrive at a solid decision. At that point, you can't still be sure if the base price, additional costs, and hidden costs will burden you in the end. Don't worry! Industry Top 5 solves all these problems. Our business directory contains a curated list of only the most reliable South East Melbourne builders that can guarantee a fantastic service in delivering your first home. You can get all the relevant data you need, so you can have a stress-free selection process at the quickest possible time.
These dedicated teams of professionals have years of experience turning out excellent home builds. They have the knowledge and the network to ensure that your construction projects are on time, with high quality, and within your budget.
These team of builders can provide their clients complete professional services to improve, modify, build, and add value to your home, or any building types, at competitive prices for:
Construction of a new home
Adding or altering an old home or an existing business establishment
Renovating, Repairing, and decorating
Applying protective treatment
They can also help you with the following construction services:
Landscaping
Luxury additions
Converting, Erecting or constructing a garage, shed, or carport (including kits)
Conservatiories and atriums
Screened, glass, or pool enclosures
House lifting (praising the existing structure height permanently)
Removing and resetting dwellings.
Commercial Builder
If you are an owner of a commercial establishment wishing to transform your space to satisfy your clients, then you don't need to go far to look. Let Industry Top 5 provide you with a list of the most competitive commercial builders that can deliver your commercial construction needs regardless of scale and complexity. These dependable commercial builders can realize your vision through their innovative designs and technical expertise. They can ensure the timely delivery of the completion of your commercial building project at reasonable costs.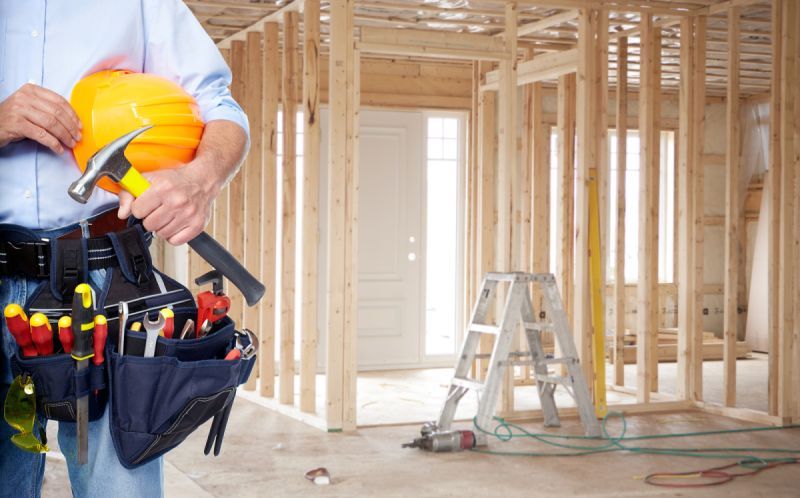 New Home Builder
These teams of professional South East Melbourne home builders have a long track record of fantastic service. Whether you prefer house and land packages or seek to have a custom home on your own land, they can ensure that you can have an amazing experience with your new home. They will be with you from conception to completion of your home building journey and help you provide a home for your current and future needs in mind. Your site supervisor will always be available to ensure you get what you need in real time.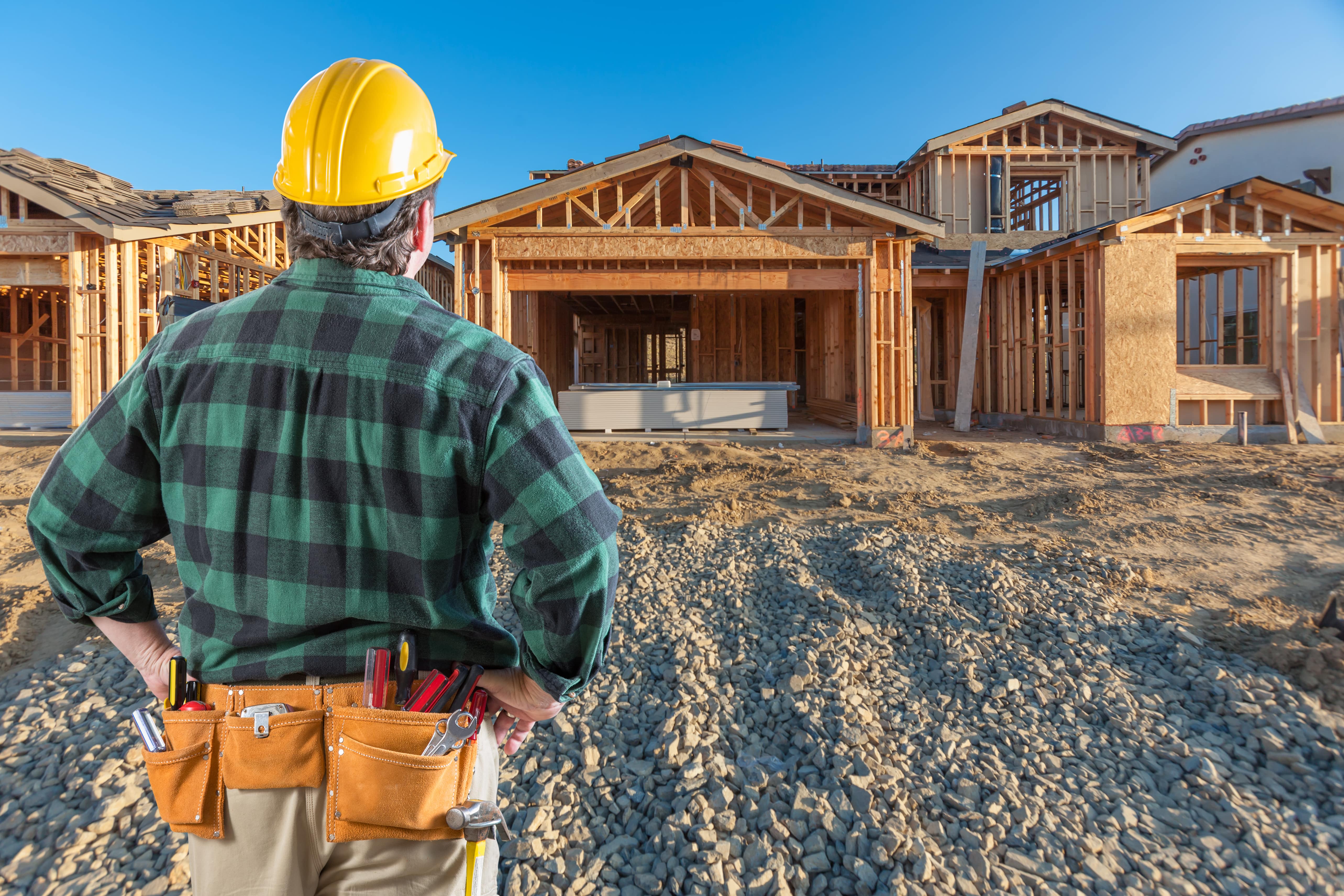 Granny Flats
These quaint structures are rising in popularity throughout the country because of their versatility to take on many purposes. A Granny flat on your property can provide you with additional income as a rental property, or a B&B unit. You can also utilize them as a home office, recreational space, or as what these are initially intended for, being dwellings for elderly family members. Building granny flats have their own design challenges. You can find the best builders of Granny flats on our site who can overcome these challenges and provide you with the perfect little house that can fit your needs.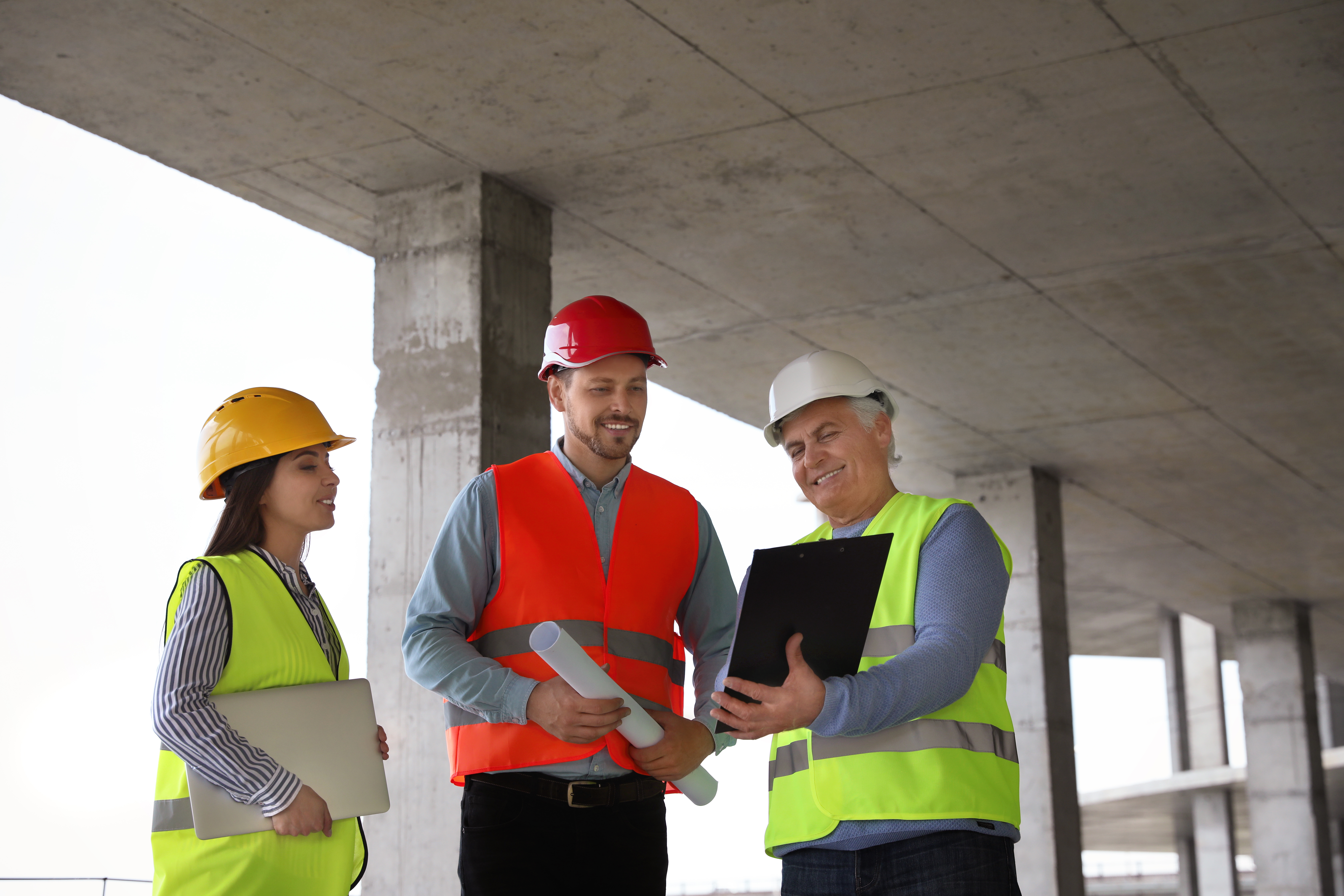 Home Building Extensions
You may need to find more space for your growing family but Melbourne's south east is a place that is hard to leave. Buying a bigger home will be a more expensive alternative. Don't worry! Industry Top 5 can bring you closer to the most qualified home builders that can help you with home extensions. These experienced professionals can tackle the specific challenges present in your old home. They can ensure that the extensions will fit your home design and provide you with a brand new-looking home once they complete their job.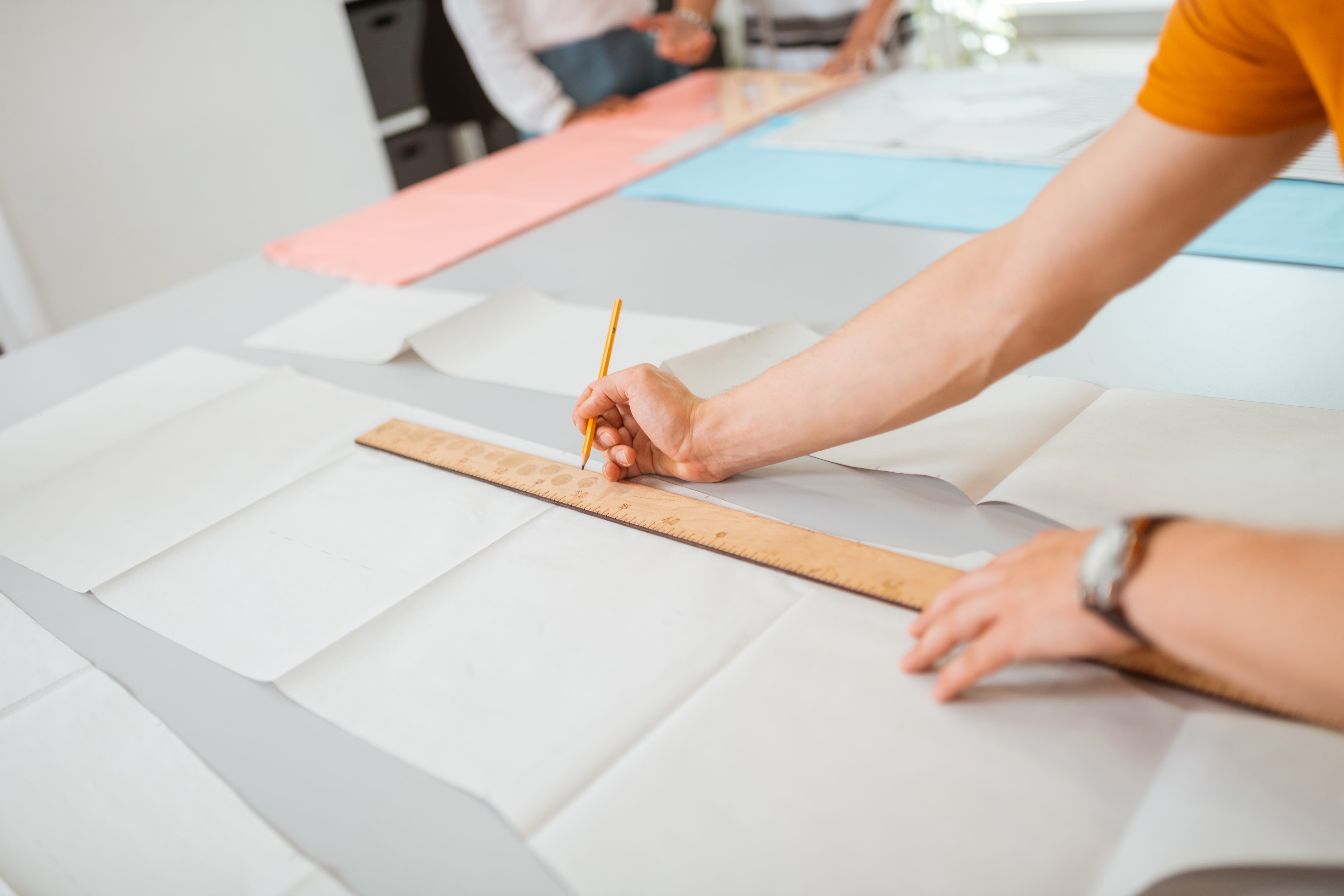 FAQs
To be clear, a home construction loan and a standard home loan are different, and so are their processing times. You also need all the relevant documents in orders that are not asked for when applying for a standard home loan. These documents are the building contract, plans, and specifications.
Fortunately, qualified and licensed builders have a member of their company, usually an architect, who will assist you in filing the construction home loan.
Change jobs. Worse, leave the job.
Use the deposits and forget to keep the receipts
Defaulting on credit card payments, car, and personal loans.
Overdraw transactional day-to-day accounts.
Once the banks detect these, they are in a position not to
honour their original pre-approval agreements.
Foundation
Flooring
Plumbing
Framing
Roofing
The reasons being that the materials for these items need to be of high quality to prevent maintenance issues over time and the area and volume of the material needed for these items.
This is why it is essential to make sure your contract contains provisions for liquidated damages for late completion. The agreed completion date may extend though due to reasonable factors that affect the completion date, such as completion and material flow issues.
Award Winning Melbourne Southeast Builder Reviews
I was planing to a build house and having a sloping land can add almost double to your home price if you are not careful.
There are engineering and design challenges right there that compounds the value of the construction project. But, if you find the right local builders, you can save on substantial costs if they are well-experienced and know how to solve problems, unlike other home builders. That is why this site is very handy! You can have the chance to talk to 8 or 10 within an hour. And that's just for starters!
David Scrivener
Cranbourne west
If you look at individual website, you will be convinced by the last one you saw. And for builders, wow!
These are awesome websites. But if you want to be impartial and look at specifics of what you need for your dream property with finishing touches, a third-party directory is better. There is nothing better than the good talk-to-them yourself treatment. We are talking about hundreds of thousands here and you won't like to buy the first one who comes into the door! That is what this site helped me and did a fantastic job. I was able to select the best one I feel is the best one.
Kate Hume
Melbourne South East
Dilly-dallying is what this site can prevent. Panicking or getting excited costs money.
It is better if you have a reliable site showing reliable choices. Of course, the more the stars, the more I will call them first. No problem! It just took me two hours to schedule four I prefer!
About South East Melbourne
South East Melbourne Region of metropolitan Melbourne is composed of the following cities and towns: Dandenong, Frankston, Monash, Cardinia Shire, Mornington Peninsula Shire, Kingston, and Casey. It is a rapidly growing area with emerging industries presenting substantial employment opportunities. The region is also an area for substantial housing development and is fast becoming a desirable destination for new homeowners.
The region is easily accessible to CBD through a freeway and two railway lines. Currently, the region has around 1 million inhabitants with a multi-cultural mix.
South East Melbourne has lovely seaside towns, wineries, golf courses, open spaces, and an eclectic mix of cultural offerings close by. A wide range of cuisines is on offer in the numerous restaurants in Dandenong and Springvale. Fabulous cafes dot Black Rock and Beaumaris.
Major centres of learning are two Monash University campuses, a Federation University, and two TAFEs located in Chisholm and Helmesglen.
Builders Near Melbourne Southeast