Greatest Skip Bins Hire in Ipswich
We have the full list of top Skip Bins for hire companies in Ipswich QLD with a satisfied customer rate:
Why
Industry Top 5

is your Stress-free Choice for Skip Bins Searches

Are you looking for a reliable skip bin hire for your green waste, household rubbish, general waste, with skip bin delivered to you promptly anytime you need them? Are you looking for skip bins online that can provide waste removal as soon as you reach them? With many skip hire services trying to catch your attention, to hire skip bins in Ipswich can sometimes be a cumbersome and time-consuming task. Industry Top 5 will provide you with a stress-free directory that can help you get the most affordable skip bins services with just a few simple steps. Let us tell you how:
Save Time, Money, and Effort by Going Stress-free
If it takes too long for you to choose from among the Ipswich Waste Services on offer, you will lose valuable business time. Our site allows you to make it easier to select the most reliable skip hire services through our curated list of the most reputed skip bin services available. You can get more relevant information and free quotes with just a few simple steps. This stress-free selection method can thereby save you time, money, and effort.
You Can Enjoy All Our Features, for FREE!
Industry Top 5 provides our customers with an easily-navigable site where all the relevant information you need is available with just a few simple steps. No membership fees are required. As soon as you land on our site, all you need to do is use it to the fullest. Starting with the well-researched list of the most reputed skip bin hire Ipswich waste services, you can get to reach them and make comparisons within minutes. Best of all, you can do all of these for FREE!
Honest Customer Feedback to Help You Decide
Researching each company for all the information you may require takes time and effort. Don't worry, we researched for you. We provide you with a curated list of the most dependable skip bin hire services in Ipswich based on honest customer ratings. This way, you won't have to spend time thinking about who you pick is trustworthy with hundreds of satisfied customers supporting your choice.
Waste Removal Quickly and Easily!
Not only do we make the selection process for the most reliable skip bin hire Ipswich can provide simpler, but we also make it quicker when you use our easily-navigable site. All you need to do is to make a few simple steps. You may select the best fit from the highly reputed skip bin hire Ipswich services from page one! Just fill out the contact form and these dependable skip bin hire services will send you their obligation-free quotes and contact you ASAP.
Deciding Based On Comprehensive Information
Industry Top 5 believes that our customers should not take their chances deciding based on scant data. Neither do we want our customers to take too much time gathering enough data to decide either. We designed our business directory based on your needs. Not only do we provide all the relevant data you need reachable within a few simple steps, but we also made it simple and easy for you so you can make meaningful comparisons within minutes.
Local Ipswich Skip Bin Hire Services
Whether you need mini skip hire or the right skip bin size for your rubbish removal requirements, you can rely on local Ipswich skip bin hire services to deliver these for you. They can provide you with fantastic service and on-time bin delivery anywhere in the Ipswich City Council area. With the right skip bin sizes, you can get the best value and affordable sizes for your needs.
Finding the Best Skip Bins in Ipswich
Industry Top 5 can make it simple for you to find the most reliable skip bins available in Ipswich services that can offer prompt service at a competitive price. Whether for households, or commercial customers, we can provide you with a stress-free business directory where you can get the services you need within the first phone call.
These skip bin hire services will provide the right size bin will be on your job site work closely with you with bulky items, and will always guarantee high-quality service. These skip bins services will provide trouble-free rubbish removal services because they have the necessary council permits. That means you don't have to worry about violating any laws when disposing of your unwanted rubbish.
Their prompt service means they can ensure that your workplace or home can be neat and safe to work in. Whether it is a construction site or if you are in need to support your home clean up, they can ensure excellent service for you.
Benefits of Skip Bins in Ipswich
Skip Bins hire in Ipswich services are responsible companies. Aside from providing great service for your waste removal needs, they also participate actively in conserving the earth's resources. Skip Bins services bring hundreds of cubic metres of wastes a day to recycling centres for sorting for reusable materials, thereby saving on landfill space.
They can also handle green waste after thorough spring cleaning of expansive green areas. You may also call on them to handle your green waste removal even on ordinary days. They are professionals in the waste removal business and will always ensure you get the best value for every trip by providing you with the right bin size that will fit your needs.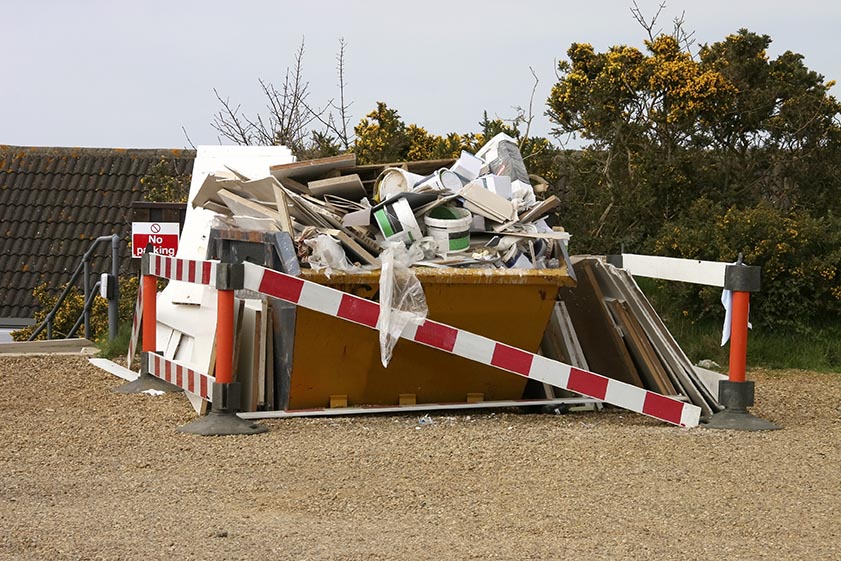 Frequently Asked Questions
A small skip can cost as low as $150 for a small one to as high as around $900 for large ones. To help you determine how much your requirements would cost, you need to consider the price per square metre. The cost covers the rent of the skip bin and the driver's labour cost. The average rate of hiring a skip bin based on bin size is $75. Or, if you consider Skip hire and removal cost combined, the cost is $55 per cubic metre to $89 per cubic metre.
Professional skip bins services are very responsible when it comes to managing Waste. They don't send the Waste directly to the landfill. They send it to a recycling yard where the Waste is sorted through. Recovery centres will receive these recyclable materials such as glass, metal, most types of wood.
Location: the farther the skip bin rental service location is from your construction site, the more you will be charged.
Type of Rubbish: Rubbish types that do not require special handling, such as Green Waste, do not cost more. However, heavy waste types such as bricks and concrete need special handling and will require professionals.
Local business cost: Labour costs, local business permits, and local taxes affect the price of skip bin
The length of time you rent.
The size of the skip. If you hire smaller skips, you would have to pay for more trips. But it helps if you can seek the help of a professional to assess the best size of skip you require.
The following types of rubbish can't be disposed of in skip bins because of their impact on the environment and the reason that these materials require a different procedure for disposal and management:
All kinds of chemicals
Toxic Waste
Asbestos
Motor oil and any types of fuel
Unused paint
Pressure vessels containing gas (such as fire extinguishers and other gas tanks)
Recent Reviews Skip Bins In Ipswich
You can't underestimate the importance of having regular skip bins delivered and picked up. If you are a restaurant, then this can wreck your entire day.
I tried to look in the yellow pages and the nearest is bin hire Acacia Ridge, it is too far.  Lucky I discovered this website. If you want to prevent being disappointed, your first choice must be a selection of the best ones available in real-time. Industry Top 5 prevents you from the trouble of trying them all out. Just choose the best ones on the list and you can rely on these guys to do the job!
Skip bins, especially pick up schedules are done so regularly that you tend to overlook them. I mean you don't have to go to Sherwood skip bin hire, just look for a local skip bin hire near you  How if they fail one day? That may happen.
There are hundreds of days in a year to allow this possibility (and it happened twice this year so far) with that you get in trouble with Ipswich city council. Having a business directory that has a list of the best skip hires just made everything smoother and provides also instant quote. I didn't need to panic with this on my phone.
If you think everything goes well, then it's time you take a look at your rubbish.
I am currently living in holland park and if that doesn't get picked up then you are in a world of trouble. Also, I have other properties in other places and I need  Chelmer skip bin hire.  Rather than cry, just have this business directory with you so you won't panic! Lightning strikes so do missed pick up schedules and operating hours. I was also surprised to know that you can bin hire stones, I mean if you have problems with stones around your house don't hesitate to check this website.
About Ipswich
Ipswich is a fast-growing suburb located 40 kilometres west of the Brisbane CBD. Ipswich's local government area has a population of 232,000 residents and is projected to grow to 435,000 residents by 2031. Two major housing developments particularly in Springfield and Ripley will be central to its population growth.
Ipswich began as a mining settlement in 1827 and has preserved its heritage with more than 6000 heritage-listed sites and over 500 parks all over the city. The city is still a major mining centre, particularly for coal mining. The region is also a centre of manufacturing in the area, with more than 14% of its workforce engaged in manufacturing jobs (compared to less than 8% for the rest of the state). The region also has rich agricultural areas. Aside from its heritage site, and its 500 parks, there are many notable attractions in the local area. The Queensland Pioneer Steam railway builds on the area's mining heritage, while the area surrounding Mount Goolman is an excellent hiking spot. For kids, there is the Ipswich Nature Centre where kids can get closer to endemic fauna.
Similar Services To Skip Bin Hire Near Ipswich