Skip Bins Wollongong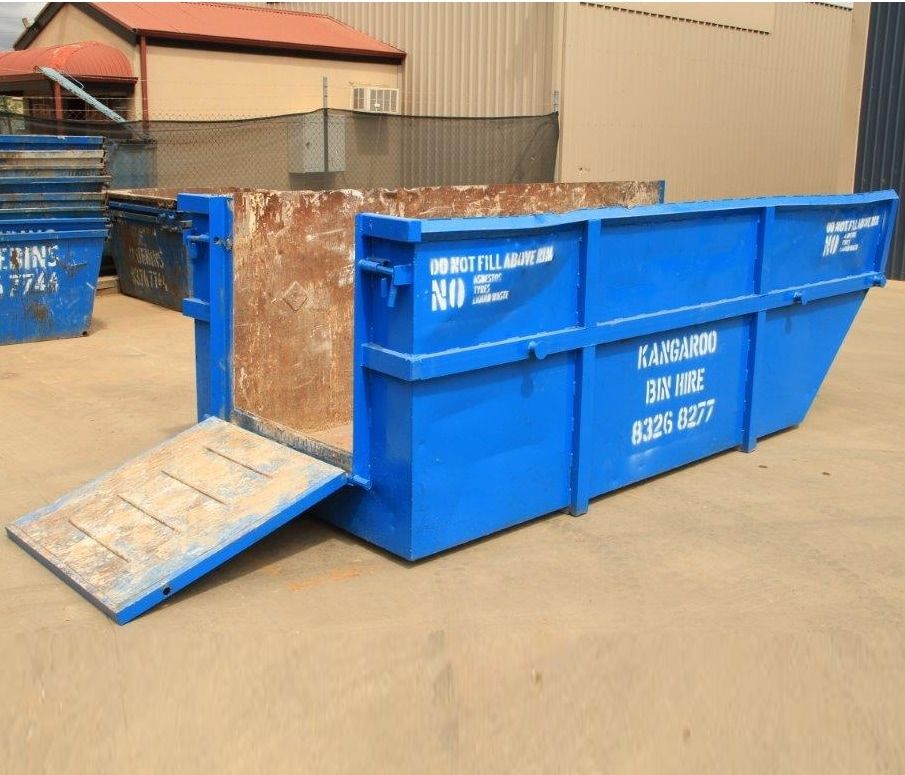 Hiring Ideal Bin Master Wollongong Skip Bins
We have a list of Commercial Waste Management Services in Wollongong
Wasted Opportunities
We know the environment is just as important to our customers as it is to us and we want to keep Australia clean so we can make sure it stays beautiful for future generations.
50 Meatworks Ave, Oxford Falls NSW 2100, Sydney
Renta Skip
Renta skip Australia is a skip bin hire company servicing all major cities including Sydney, Brisbane and Newcastle.
PO Box 149 Kurri Kurri N.S.W, 2327, Australia, Sydney
SKIPR
Our team have many years of experience in the general waste management and resource recovery industry.
5/30a Hastings Parade, North Bondi, NSW
WASTELINE WASTE MANAGEMENT SKIP BIN SERVICES
Wasteline Skip Bins are located in Maroubra, the heart of the Eastern Suburbs of Sydney.
Wasteline was established in 2001 by Maroubra locals Jim & Megan Shelley.
Wasteline, 8 Scott Street Maroubra NSW
All types of Rubbish
To supplement our excellent truck rubbish waste removal service, All Types of Rubbish also offers a skip bin service that covers all of the Sydney metro area.
Unit 210/27 Mars Road, Lane Cove West, NSW
Freddy's Skip Bins
Freddy's Skip Bins is a locally owned and managed waste management company which was established in 2005 and has grown to become one of Sydney's most popular skip bin hire companies.
11 Beresford Ave,, Greenacre NSW
JNS Skip Bins
JNS Skip Bins is a family owned and operated business, located in Richmond, providing prompt and friendly skip bin hire and rubbish waste removal across Sydney.
Servicing the Hawkesbury and, Western Sydney Regions
Northern Beaches Skip Bins
Northern Beaches Skip Bins Group PL is located in Narrabeen on Sydney's Northern Beaches.
PO Box 850 NSW, Narrabeen
Brown Bros. Skip Bins
Over the years we've developed a reputation for quality service, on time delivery and pick up, and expert advice, making us the skip bin service of choice across the Sydney region.
6 Polo Avenue Mona Vale, Mona Vale,NSW
Geta Skip
We thrive on giving our customers the best service possible as our job is to make your life easier – not harder! And that's the job we take seriously.
Po Box 47 Guildford, Guildford, NSW
Phantom Skips
No same day delivery on online orders, please contact our office for same day delivery.
Appin Pl, St Marys NSW 2756, Australia
Monsta Mobile Skips
Rear barn doors open outwards for convenient loading. Just step up into the trailer skip bin and stack your rubbish efficiently.
1/219 Castlereagh St, Sydney NSW 2000, Australia
Bingo Industries
Our people are a rare breed, pushing each other onwards to do more and do better. They've driven us forward, kept us fresh. They're GO-getters!
PO BOX 7, Enfield NSW 2136
Commercial Skip Bins
At Commercial Skip, our mission, vision and values revolve around customer satisfaction. We work hard to ensure we provide the best service for our customers. We base our credibility on customer retention and recommendations.
Ingleburn, NSW 2565 Australia
Skips 365
We deliver skips all over Sydney servicing everything from households to large business.
12 Sheridan Close Milperra NSW 2214
Just Skip Bins
We can handle any of your waste removal requirements.
39 Grand Ave, Camellia NSW 2142
Aussie Industries
Aussie Commercial provides front lift bins for all waste type of commercial businesses through an ongoing tailor-made waste collection program.
PO BOX 156, Belfield NSW 2191
Huss Industries
We service the vast majority of Sydney however if the bin is required further out from our service radius a nominal delivery tariff charge may be added during the booking stage.
PO BOX 3530, PARRAMATTA 2124, NSW, AUSTRALIA
Matts Skip Bins
Starting out with a single truck and 11 bins, Matt's Skip Bins has grown and continues to grow with multiple trucks, over 230 bins in various skip bin sizes and a commitment to recycling.
Penrith, NSW 2750
Dump It Bins
Our family has operated in waste management for generations. Our wealth of knowledge in waste management makes us the premium supplier of skip bins in Sydney and Newcastle. Dump It Bins started in 2006 with only 1 truck. 14 years on, we have more than 40 trucks and 2500 bins serving Sydney.
12 Robert St, Smithfield NSW 2164
Why
Industry Top 5

is your Best Choice!

Are you looking for a skip bins professional that can help you with green waste after cleaning up your yard after years of letting your greens grow for too long? Are you confused about the proper skip bin sizes that will be appropriate for your waste disposal requirements for your construction waste, household waste disposal, or general waste disposal? Hiring skip bin hire services can be an arduous exercise when you seek reliable service done promptly. Missing out on pick-up schedules can mean loss and profitability in a business day. That is why Industry To 5 is your best choice! Our business directory can help you get the best skip bin hire Wollongong, and the surrounding suburbs can provide to help you with rubbish removal services.
You Can Save Time, Money, and Effort through Our Site
Waste management is something that is essential in our everyday lives. However, getting a dependable skip hire in Wollongong may usually take you trying many services. To get great service from the first one you choose, Industry Top 5 can help you save time, money, and effort, by presenting you with the most dependable skip bin hire services in Wollongong that satisfied their customers consistently. Getting a free quote is simple when you use our site, enabling you to make comparisons within minutes.
Everything On Our Site Is FREE!
Industry Top 5 provides the maximum value for our customers by giving them the chance to get the most relevant information they need to reach a solid decision sooner. Our customers can capitalize on the product of our research, a curated list of the most reliable skip bin hire Wollongong services available. That means you don't have to do the research yourself! You can get a free quote from each and make meaningful comparisons quickly. Best of all, you can do all of these for FREE!
Honest Customer Reviews Are Essential
Getting honest third-party reviews is crucial when making choices among many businesses trying to catch your attention. Having current customer reactions can help you make an informed decision. That is why we researched hundreds of businesses throughout Australia to provide you with a narrowed choice of the most reliable skip bin hire services serving Wollongong to choose from. With any choice you make on our site, surely, you have the support of long lines of happy customers!
You can get skip bin hire services quickly!
Not only do we make the selection of the most reliable skip bin hire service in Wollongong simpler, but we also made it quicker using our easily-navigable site. Even first-time users can find our site handy. You can get all the relevant information you need with just a few simple steps. Just fill out the quote form and the most reliable skip bin hire in Wollongong and surrounding suburbs will send you their obligation-free quote and contact you ASAP!
You Will Always Make an Informed Decision
Industry Top 5 doesn't want its customers to make hasty decisions based on scant data. That is why we make every bit of the time you spend on our site very meaningful. The first page alone contains a wealth of essential information starting with a list of the most reliable skip hire in Wollongong with their contact details and customer ratings. You can get further information through an instant quote sent by each choice in just a few steps using our easily-navigable site. You can make an informed decision sooner better than doing it using conventional means
Local Skip Bin Hire in Wollongong
Do you require mini skips delivered regularly for your household rubbish removal? Do you need bins to help you clear out your construction projects? Whether you are a homeowner or a construction company, you can rely on these local skip bin hire services to provide friendly service and prompt delivery of tiny tins, to substantial bins to support your waste management needs.
Finding the Best Skip Bins Services in Wollongong
Are you looking for help in handling any waste types that your business generates? Are you looking for dependable skip hires that can help your business gain more value by helping your workspace clear and safe all the time? Industry Top 5 can be your cost-effective method in selecting the most dependable professional skip bin hire in Wollongong quickly. We know that getting timely management of skip bins is an urgent matter, that is why we make it easy for you to select the fittest skip bins that can satisfy your needs.
You don't have to worry about the right skip bin sizes. You can get a team of professional rubbish removal experts to come to you in no time at all. Our narrowed list is made of the most reputed skip bins services in Wollongong, making any choice you make on our site is someone you can trust.
How Skip Bins Services Benefit You and Your Community
Skip bins services maximize the value of your business time by keeping your workspaces clean and safe. Whether you have a private or commercial space, skip bins help you by best when their pick-up and delivery times are timely. Local skip bins services know the regulations. They can assure you of not violating any laws for your waste disposal needs. The best skip bins services can also offer friendly advice as to which waste types can be managed, and what waste types can't.
Skip bins can help you eliminate green waste including untreated timber after trimming, loping, or cleaning up a broad area of greenery.
Another benefit of skip bins services is their participation in recycling waste materials. They can help minimize landfill requirements by cooperating with partners to sort waste that can be reused later on.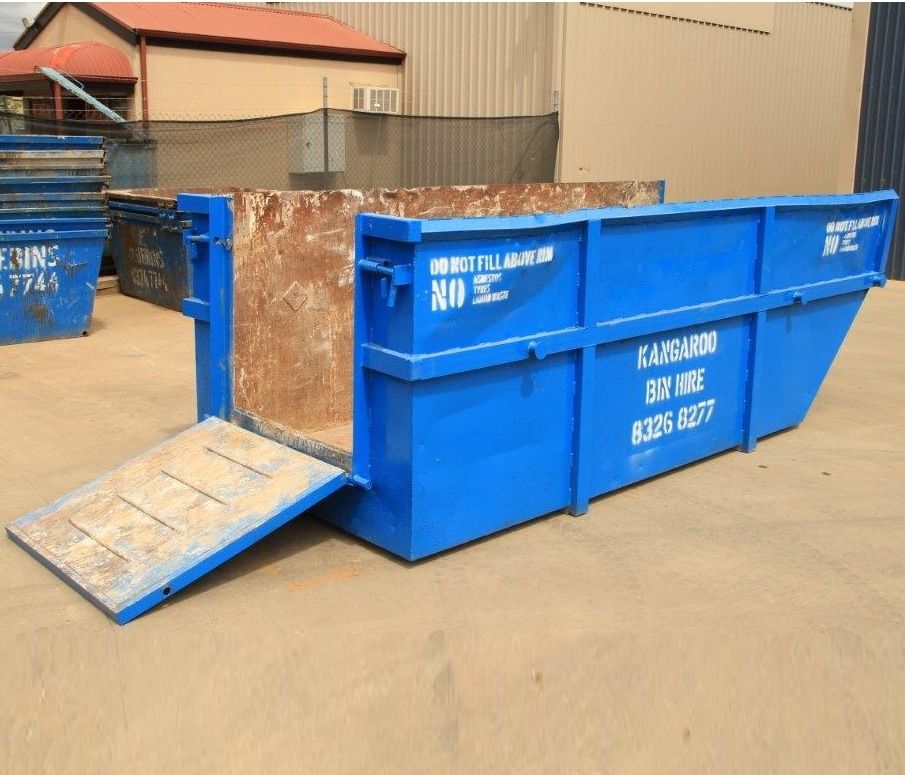 Frequently Asked Questions
What can be handled:
General Waste
Green Waste and Timber
Mixed Waste (Medium Weight)
Mixed Waste (Heavy Weight)
Concrete/Bricks
Clean Fill
Recyclable Material
What can't be handled:
Batteries (containing liquid)
Gas cylinders (empty or full)
EPA regulated waste or dangerous goods
Asbestos
Tyres or Machinery Tracks
Putrescible Waste
Chemicals
Large quantities of Styrofoam such as cold room panelling, insulated roofing, etc
There are restrictions:What can be handled:

Green Waste only
Light green waste such as shrubs, grass, twigs, garden clippings etc.
Small branches, leaves, palm fronds, etc.
Woodchip and bark with NO soil attached
Materials must be as near to their natural state as possible (or as fresh as possible)
What can't be handled
Prohibited waste types
Any other waste types
Turf cut off (which may have soil anyway)
Grass with soil attached
Rootballs
Tree trunks or branches over 100mm diameter
A small skip can cost as low as $150 for a small one to as high as around $900 for large ones.  To help you determine how much your requirements would cost, you need to consider the price per square metre. The cost covers the rent of the skip bin and the driver's labour cost. The average rate of hiring a skip bin based on bin size is $75. Or, if you consider Skip hire and removal cost combined, the cost is $55 per cubic metre to $89 per cubic metre.
About Wollongong
Wollongong is the tenth-largest city in Australia in terms of population, and the third-largest in New South Wales. It is a city known for its unique geography punctuated by the Illawarra Escarpment lying just west of it. Wollongong is known for its heavy industry, its busy port, and its physical setting. Wollongong is located 80 km south of Sydney. Watch out for the awesome drive through the Sea Cliff Bridge on Lawrence Hargrave Drive.
The many notable suburbs are Cordeaux Heights, Kembla Heights, Farmborough Heights, Albion Park, Austinmer, Barrack Heights, Brownsville, Fairy Meadow, West Wollongong, North Wollongong, Port Kembla, Haywards Bay, Lake Heights, and Yellow Rock among others.
Wollongong has many beaches and is a popular tourist destination. The most notable beaches are Austinmer, Corrimal, Fairy Meadow, Port Kembla, And Windang. The beaches are also perfect for surfing, swimming, skimboarding, and rock fishing. There is a long bike path along the coast frequented by locals and tourists alike. Wollongong also has many parks and open spaces such as Puckeys Estate Reserve, Greenhouse Park, and MacCabe Park in the city centre.
The city centre is the hub of commercial activity containing the Crown Street Mall, and Wollongong Central. Surrounding the CBD are light commercial properties and residential units with a mixture of parks.
Wollongong is also home to notable schools such as the Illawarra Institute of TAFE which is the largest in the country for TAFE institutions. The University of Wollongong was formerly part of the University of New South Wales and is internationally recognised.
Recent Skip Bins Wollongong Reviews
Cleaning up is easy enough. My problem is getting prompt pickup.
I will lose too much productive time if skip bins aren't picked up on time. Rather than try out each skip bin in town, I'd rather use this directory so no mistakes for the first guys that show up. Wow! No wonder they are highly rated!
Audrey Merion
Fairy Meadow
Great to also know your supporting a local business.
If you are in a community that has your council pick up your rubbish, then you are lucky. In my case, we have a restaurant that needs constant attention.
Alex Boston
North Wollongong
Skip bins are really a serious job. These guys are really strict with what they pick up.
But to find those that are really serious about making you happy and be there to clean everything up by 5 am, then look for them on this site!
Cameron Townshend
Port Kembla
Similar Services To Wollongong Skip Bins