Quick & Cheap Rubbish Removals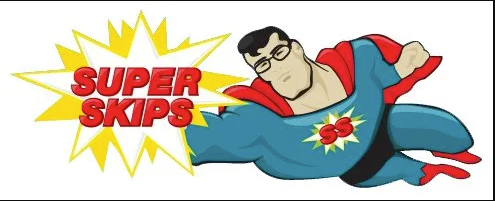 Here at Super Skips, we've been providing skip bins for Brisbane and the surrounding areas since 2001. Since our beginnings, we've consistently made it our mission to provide our customers with complete satisfaction.
PO Box 2261 Graceville QLD 4075, Brisbane

Are you looking for skip bin hire services for a residential renovation project in North Brisbane? Or perhaps you are ripping out part of your office and need somewhere to throw all the waste materials? Whatever your skip bin hire needs may be, we have you covered at Dumpit Handy Bins.
Morayfield, QLD 4506, Brisbane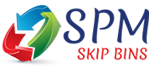 Since 2011, SPM started Landscaping and Demolition waste removal, so I implemented a idea to do both, remove green waste along the side of making this a better platform for both worlds.  Spm Skips; a family owned and operated skip hire business, has been delivering skips across metropolitan Area of Brisbane, by  removing rubbish wi
Read More >
Greenbank, Brisbane, 4124, Brisbane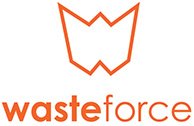 WasteForce is a skip bin hire company based in South East Queensland which services the Brisbane, Logan, Ipswich and Gold Coast areas.
60 Chetwynd St Loganholme, Qld 4129, Brisbane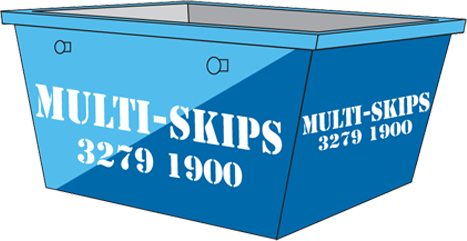 Multi-Skips can look after all your skip bin hire and waste removal needs in the Ipswich area. Multi-Skips is a well established, reliable, and friendly skip bin hire company that can take care of all your GREEN and GENERAL WASTE needs, or any other waste removal requirements at very competitive rates. Multi-Skips can remove residen
Read More >
Memorial Drive Swanbank 4306, Brisbane
Redcliffe Skips is a skip bin hire company based on the Redcliffe Peninsula, servicing residents and businesses in the inner suburbs of Brisbane and the northern suburbs.
26 BEACH STREET Kippa-Ring QLD 4021, Brisbane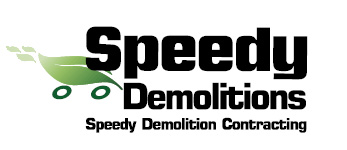 Speedy Demolition's asbestos team have over 25 years experience in removing asbestos, our attention to detail provides our customers the best service.
Speedy Demolitions 15 Ullswater st, Virginia Qld 4014, Brisbane
Welcome to The Rubbish Removers Brisbane, Logan & Ipswich "We do rubbish well" Whether you need to hire a skip bin, organise a rubbish removal or have a regular garden bag exchange we can provide a reliable friendly service. We are a family owned and operated Rubbish Removal company and we aim to provide an easy, affordable
Read More >
PO Box 242. Underwood 4119 QLD, Brisbane
Brisbane Skip Bins are a provider of residential waste removal. We offer a service of Brisbane Skip Bin Hire. We have mini skip bins and can help solve your rubbish problems with our mini skip bins.
2 DEANBILLA STREET TINGALPA QLD 4173, Brisbane

Kiwi Skips provide cheap skip bin hire solutions for customers throughout South East Queensland including Brisbane, Ipswich, Logan, Redland City & Gold Coast.
Po Box 95, Beenleigh, Australia QLD 4207, Brisbane
Whether it's old furniture, clothing or just junk, it can be difficult to get rid of that whole pile of rubbish you have just sitting in your garage. If you can't wait until the next bin day, it might be worth looking around for rubbish removals in Brisbane.
Do you take rubbish to the tip yourself? You may think that removing your own rubbish saves you the hassle of having to deal with a professional rubbish removalist in Brisbane. However, rubbish removal services in Brisbane can offer many benefits that you may not be aware of. Many removalists are affordable and can save you time and money.
Finding a professional and experienced rubbish removals be a frustrating task, especially when that time could be better spent with your family or enjoying a hobby.
Luckily, we have saved you countless hours of searching the internet for a professional and fast rubbish removalist in Brisbane.
Getting started with finding the best waste removal service to help you remove all that unwanted junk is quick and easy! Don't remove the rubbish yourself. Simply just fill out the free quote form at the bottom of your page.
Why Us Industry Top 5 Rubbish Removals:
As experts in the industry, we are proud to be able to assist you with finding the best rubbish removal service in Brisbane to help you clean up your rubbish or garbage.
At Industry Top 5, we can help you find the best local rubbish removalists in Brisbane in minutes.
Based on customer reviews, Industry Top 5 creates a curated list of the top 5 Brisbane rubbish removal businesses. It's quick, stress-free and easy to navigate through and you're find the perfect garbage removalist in no time.
This way searching for experienced waste removalists in Brisbane is much easier. You can also check the reviews of your chosen service and see if their prices are within your budget.
We endeavour to find you quality rubbish movers in Brisbane at the right price, saving you time and much needed money.
Our online business directory allows you to compare quotes from a range of rubbish removals based in Brisbane. We believe all our customers deserve the opportunity to make an informed decision.
Our business directory can also help you solve your rubbish problem by providing comprehensive information about the range of experienced and professional rubbish movers based in Brisbane, including helpful information such as an address, contact details, website and hours.
The best way for removing rubbish from your home or office
Whether you are a business or a household, getting rid of rubbish can be a stressful and time-consuming process.
When it comes to rubbish removal, you can either choose to do it yourself or hire professional rubbish removers.
It's best to leave it to the professionals due to the different types of household and office waste that needs to be disposed of differently and properly.
Make sure you sort out your waste. Sorting your waste will also give you a good idea of the total amount of waste you have on hand.
Once you waste is sorted, make sure that you pack your rubbish and place it in an easy to access area. This will help rubbish removalists load your waste easily into a skip bin.
If your waste is too heavy, then Ieave it to the professionals.
Hiring a rubbish removal company will save you considerable amounts of time and money. Indeed, getting rid of household waste is often a painstaking and laborious process. You first need to collect and sort your waste and then you have to drive to the nearest landfill or recycling depot to dispose it.
Dispose of your recyclable waste correctly. Most people don't have access to recycling depots and end up throwing away a lot of recyclable waste with general waste. This then ends up in landfills and is quite harmful to the environment.
Professional Brisbane rubbish removalists have access to several recycling depots around Brisbane and will make sure that your waste is disposed of properly.
Certain types of waste are toxic and can cause adverse effects on health. If you make use of the services offered by Brisbane rubbish removal companies, you can safely remove hazardous waste without any hassles.
You should never try to dispose toxic waste on your own as you may end up harming yourself and the environment.
Ready to get rid of all that unwanted rubbish and garbage? Simply just fill out the free quote form at the bottom of your page and you'll be paired with professional and experienced rubbish removal services in Brisbane.
Similar Services To Rubbish Removal Near Brisbane