Cheap Skip Bin Hire in Brisbane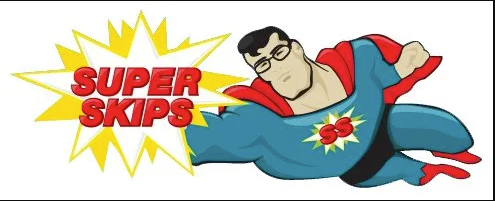 Here at Super Skips, we've been providing skip bins for Brisbane and the surrounding areas since 2001. Since our beginnings, we've consistently made it our mission to provide our customers with complete satisfaction.
PO Box 2261 Graceville QLD 4075, Brisbane

Are you looking for skip bin hire services for a residential renovation project in North Brisbane? Or perhaps you are ripping out part of your office and need somewhere to throw all the waste materials? Whatever your skip bin hire needs may be, we have you covered at Dumpit Handy Bins.
Morayfield, QLD 4506, Brisbane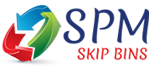 Since 2011, SPM started Landscaping and Demolition waste removal, so I implemented a idea to do both, remove green waste along the side of making this a better platform for both worlds.  Spm Skips; a family owned and operated skip hire business, has been delivering skips across metropolitan Area of Brisbane, by  removing rubbish wi
Read More >
Greenbank, Brisbane, 4124, Brisbane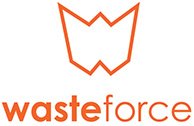 WasteForce is a skip bin hire company based in South East Queensland which services the Brisbane, Logan, Ipswich and Gold Coast areas.
60 Chetwynd St Loganholme, Qld 4129, Brisbane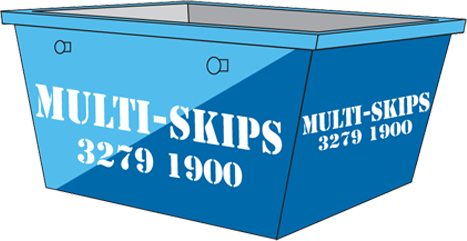 Multi-Skips can look after all your skip bin hire and waste removal needs in the Ipswich area. Multi-Skips is a well established, reliable, and friendly skip bin hire company that can take care of all your GREEN and GENERAL WASTE needs, or any other waste removal requirements at very competitive rates. Multi-Skips can remove residen
Read More >
Memorial Drive Swanbank 4306, Brisbane
Redcliffe Skips is a skip bin hire company based on the Redcliffe Peninsula, servicing residents and businesses in the inner suburbs of Brisbane and the northern suburbs.
26 BEACH STREET Kippa-Ring QLD 4021, Brisbane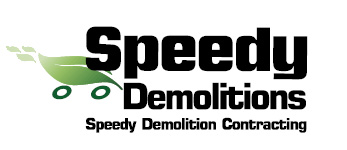 Speedy Demolition's asbestos team have over 25 years experience in removing asbestos, our attention to detail provides our customers the best service.
Speedy Demolitions 15 Ullswater st, Virginia Qld 4014, Brisbane
Welcome to The Rubbish Removers Brisbane, Logan & Ipswich "We do rubbish well" Whether you need to hire a skip bin, organise a rubbish removal or have a regular garden bag exchange we can provide a reliable friendly service. We are a family owned and operated Rubbish Removal company and we aim to provide an easy, affordable
Read More >
PO Box 242. Underwood 4119 QLD, Brisbane
Brisbane Skip Bins are a provider of residential waste removal. We offer a service of Brisbane Skip Bin Hire. We have mini skip bins and can help solve your rubbish problems with our mini skip bins.
2 DEANBILLA STREET TINGALPA QLD 4173, Brisbane

Kiwi Skips provide cheap skip bin hire solutions for customers throughout South East Queensland including Brisbane, Ipswich, Logan, Redland City & Gold Coast.
Po Box 95, Beenleigh, Australia QLD 4207, Brisbane
Trying to find affordable skip bins Brisbane hire to get rid of your excess house or commercial waste can be a time-consuming process.
Luckily, Industry Top 5 is here to help. We've researched to save you time and found the best Skip Bins hire companies in Brisbane. So that you can save money and focus on getting rid of your waste instead.
Simply complete the contact form. Then skip bins Brisbane hire companies will get in contact with you ASAP to provide you with an obligation-free quote.
Skip Bins provide the best bin hire which is available in a variety of different sizes to meet your waste disposal requirements. If you're unsure what size you need to dispose of all your waste, a friendly skip bins Brisbane consultant can help. A general rule is that it's better to hire a larger sized bin, rather than a smaller one where you run out of space.
They also save you time and money. With a skip bin, you no longer need to sort all your waste, transport it to a facility, and safely dispose of it. Instead, a professional company will deliver a skip bin to your home or worksite at a date and time convenient for you. They will then pick it up once it's full.
Benefits of Skip Bins Brisbane Hire
Skip bins hire has many benefits. They include:
Clean out your unwanted items from your home or work, and reduce clutter.
Clean up from a construction and renovation site.
Get rid of green garden waste after lopping, prying, or hedging large spaces.
A cost-effective waste removal solution. It reduces the number of trips you need to make to the tip, as well as reduces fees, time, and transport costs.
Have a skip delivered anywhere in Brisbane on the day you need it. After you have finished, the skip can then be collected. This allows you to work on your schedule.
Whether you have a big cleanup or need to get rid of old furniture, hiring skip bins Brisbane provides an easy, effective, and cheap way to clean up your waste.
FAQs
How much do skip bins cost?
When looking for cheap skip bin hire, the price depends on the size of the skip. As a general rule, the average cost of a 2m³ skip is between $275-$350, a 5m³ skip can range between $550-$675, while a 12m³ skip can be from $1275-$1500+.
What can go in Brisbane skip bins?
Anything from household items and green waste to demolition and construction waste can go in skip bins. It's also possible to put furniture, plastics, whitewoods, and glass inside.
What is not permitted in skip bins?
For safety, and the environment, the following items can't be disposed of in skip bins:
Toxic waste
Chemicals
Asbestos
Motor Oil
Paint
Fire Extinguishers
Gas Bottles
About Brisbane, QLD
Brisbane is the capital and the most populated city in Queensland, it is the third most populated Australian city. Locals fondly nicknamed the city "Brisvegas" due to the warm climate and exciting nightlife. The central business district is 2.2 kilometres and nestled in a curve on the Brisbane river.
You can get all of your grocery and other shopping needs taken care of at the main local shopping centre, Queen Street Mall offers supermarkets and plenty of speciality stores.
Families will love the local school options including Brisbane Central State School, Brisbane State High School, Brisbane Grammar School, St james college, Brisbane Girls Grammar School and St Joseph's College.
Pedestrian paths wrap around the river with many lookouts and parks to stop at. Brisbane is also home to Australia's only man made beach, Streets Beach is a sparkling lagoon located in South Bank.
You can get all your postage and packaging needs taken care of at the main local post office which can be located at 261 Queen Street.
There are plenty of transport available in Brisbane. Public transport is provided by bus, rail and ferry services connecting Brisbane to many regional areas, the Gold Coast and Brisbane's airport.
Industry Top 5 lets you dispose of your waste quickly and easy, and in an environmentally-friendly way. For a no-obligation quote for the best and most affordable skip bins Brisbane companies, fill out the contact form, and they will be in touch with you ASAP.
Similar Services To Skip Bin Hire Near Brisbane