Cheap Skip Bin Hire in Melbourne
Better Skips is a family owned and operated waste management business. We are a father and sons team that is passionate about recycling. For the last 27 years, we have delivering our exceptional service across Melbourne. With an emphasis on providing an eco-friendly service, we have earned ourselves many environmentally conscious cus
Read More >
199/201 Colchester Road, Kilsyth, VIC 3137, Melbourne
Melbourne Junk Removal is the easy rubbish removal service for all inner city locations and surrounding suburbs. We service residential and commercial customers.
Po Box 5051 Middle Park 3206, Melbourne

Skip Bins are well designed and durable containers which are used to load on Lorries with special open tops. In present era, where every work generates more wastes, the importance of skip bin has increased.
PO Box 127 Taylors Lakes, VIC 3038, Melbourne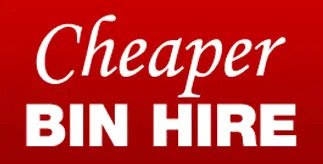 When it comes to bin hire in the eastern suburbs of Melbourne, nothing beats Cheaper Bin Hire. Family-owned for over two decades, we have been proudly hiring out the best bins for your waste management needs. Since the beginning, our friendly and approachable staff has been helping homes and businesses alike, becoming a respected ser
Read More >
199 Liverpool Rd, Kilsyth, VIC, 3137, Melbourne
All West Bin Hire caters to both residential and commercial waste management in Melbourne's western suburbs. We're a family business, and we want to give you professional, friendly and useful service. Our team will give you prompt deliveries and great customer service anywhere you need in or around Melbourne's
Read More >
Orange St & Tennyson St, Williamstown North VIC 3016, Australia, Melbourne
Skip Bins Now was founded out of the need for a high quality skip bin hire and rubbish removal company in Melbourne's Northern and Eastern suburbs. Having needed to move rubbish after a renovation job, owner Josh Wise realised that Melbourne needed a company that was big enough to offer prompt service while still maintaining a f
Read More >
12 Pinewood Dr, Templestowe Australia 3106, Melbourne

We aim to make your life less cluttered and simpler to manage. With a full range of rubbish removal skip bins, walk-in bins and environmentally friendly alternatives, you can rest assured you are obtaining waste management solutions from people who care.
10 Macquarie Place, Boronia VIC 3155, Melbourne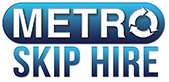 At Metro Skip Hire in Southeast Melbourne, we provide cart large skips and bins and can deliver them wherever you require as part of the service.
23 Japaddy St, Mordialloc VIC 3195, Melbourne

D.C Bin Hire Pty Ltd was established in 1996 and is solely owned and operated by Don Santalucia, with the help of an experienced team. We offer skip hire to Melbourne commercial and residential customers for all their waste disposal needs. Services we offer include delivery, pick-up and, where necessary, liaising with the council on
Read More >
189 Northbourne Road, Campbellfield VIC 3061, Melbourne

Bill Bin Hire aims to bring you the best possible service at affordable prices. We offer services for skip bin hiring in Melbourne, supplying a range of skip bins of all sizes for us in construction, renovation or anything else you can think of hiring the bins for.
6 Peveril Cl, Kings Park, Vic 3021, Melbourne
Trying to find affordable skip bins Melbourne hire to get rid of your excess house or commercial waste can be a time-consuming process.
Luckily, Industry Top 5 is here to help. We've researched to save you time and found the best Skip Bins hire companies in Melbourne. So that you can save money and focus on getting rid of your waste instead.
Simply complete the contact form. Then skip bins Melbourne hire companies will get in contact with you ASAP to provide you with an obligation-free quote.
Skip Bins provide the best bin hire which is available in a variety of different sizes to meet your waste disposal requirements. If you're unsure what size you need to dispose of all your waste, a friendly skip bins Melbourne consultant can help. A general rule is that it's better to hire a larger sized bin, rather than a smaller one where you run out of space.
They also save you time and money. With a skip bin, you no longer need to sort all your waste, transport it to a facility, and safely dispose of it. Instead, a professional company will deliver a skip bin to your home or worksite at a date and time convenient for you. They will then pick it up once it's full.
Benefits of Skip Bins Melbourne Hire
Skip bins hire has many benefits. They include:
Clean out your unwanted items from your home or work, and reduce clutter.
Clean up from a construction and renovation site.
Get rid of green garden waste after lopping, prying, or hedging large spaces.
A cost-effective waste removal solution. It reduces the number of trips you need to make to the tip, as well as reduces fees, time, and transport costs.
Have a skip delivered anywhere in Melbourne on the day you need it. After you have finished, the skip can then be collected. This allows you to work on your schedule.
Whether you have a big cleanup or need to get rid of old furniture, hiring skip bins Melbourne provides an easy, effective, and cheap way to clean up your waste.
FAQs
How much do skip bins cost?
When looking for cheap skip bin hire, the price depends on the size of the skip. As a general rule, the average cost of a 2m³ skip is between $275-$350, a 5m³ skip can range between $550-$675, while a 12m³ skip can be from $1275-$1500+.
What can go in Melbourne skip bins?
Anything from household items and green waste to demolition and construction waste can go in skip bins. It's also possible to put furniture, plastics, whitewoods, and glass inside.
What is not permitted in skip bins?
For safety, and the environment, the following items can't be disposed of in skip bins:
Toxic waste
Chemicals
Asbestos
Motor Oil
Paint
Fire Extinguishers
Gas Bottles
About Melbourne, VIC
Melbourne is the capital city of Victoria and the second most populated city in Australia. The dense city is built on an elevation of approximately 30 metres above sea level and contains many federal divisions within. The population in the area is rapidly growing, and thousands of tourists visit the city each week. Major retail and eatery zones in the suburb are located on Bourke Street, the Docklands and Southbank.
Other popular attractions within Melbourne include Federation Square, Southbank area, the Melbourne Arts precinct, Queen Victoria Market, National Gallery of Victoria and nightlife beside the Yarra River. In particular, Melbourne is renowned for its buzzing culture and extensive cityscape. Between high rise buildings, Melbourne has various laneways that are filled with restaurants, retail outlets and arts. There are some parklands within the city, such as the Royal Botanic Gardens. However, the suburb is predominantly comprised of dense high-rise complexes.
There are multiple railway stations in the city centre that connect to stations in the Greater Melbourne suburbs. There are various university campuses in Melbourne, like the University of Melbourne, Monash University, Swinburne University of Technology and Deakin University. Melbourne was first established in 1835, however it is believed that Indigenous Australians had lived on the land for thousands of years prior.
Industry Top 5 lets you dispose of your waste quickly and easy, and in an environmentally-friendly way. For a no-obligation quote for the best and most affordable skip bins Melbourne companies, fill out the contact form, and they will be in touch with you ASAP.
Similar Services To Skip Bin Hire Near Melbourne