Skip Bins Cranbourne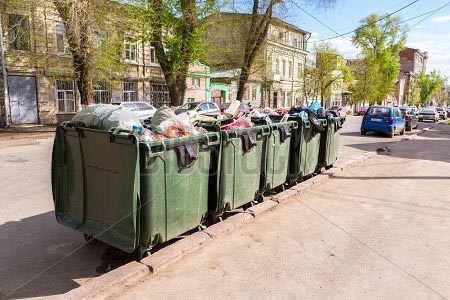 Outstanding Skip Bins Cranbourne
We have a list of Best Skip Bin Hire in Cranbourne VIC
Better Skips Bin Hire
Better Skips is a family-owned and operated waste management business. We are a father and son's team that is passionate about recycling.
199/201 Colchester Road, Kilsyth, VIC 3137, Melbourne
Melbourne Junk Removal
Melbourne Junk Removal is the easy rubbish removal service for all inner city locations and surrounding suburbs.
Po Box 5051 Middle Park 3206, Melbourne
Terrys Bins
Skip Bins are well designed and durable containers which are used to load on Lorries with special open tops.
PO Box 127 Taylors Lakes, VIC 3038, Melbourne
Cheaper Bin Hire
When it comes to bin hire in the eastern suburbs of Melbourne, nothing beats Cheaper Bin Hire. Family-owned for over two decades, we have been proudly hiring out the best bins for your household waste management needs.
199 Liverpool Rd, Kilsyth, VIC, 3137, Melbourne
All West Bin Hire
All West Bin Hire caters to both residential and commercial waste management in Melbourne's western suburbs.
Orange St & Tennyson St, Williamstown North VIC 3016, Australia, Melbourne
Skip Bins Now
Skip Bins Now was founded out of the need for a high quality skip bin hire and rubbish removal company in Melbourne's Northern and Eastern suburbs.
12 Pinewood Dr, Templestowe Australia 3106, Melbourne
Valley Bin Hire
We aim to make your life less cluttered and simpler to manage. With a full range of rubbish removal skip bins.
10 Macquarie Place, Boronia VIC 3155, Melbourne
Metro Skip Bin Hire
At Metro Skip Hire in Southeast Melbourne, we provide cart large skips and bins and can deliver them wherever you require as part of the service.
23 Japaddy St, Mordialloc VIC 3195, Melbourne
DC Bin Hire
D.C Bin Hire Pty Ltd was established in 1996 and is solely owned and operated by Don Santalucia, with the help of an experienced team
189 Northbourne Road, Campbellfield VIC 3061, Melbourne
Bill Bin Hire
Bill Bin Hire aims to bring you the best possible service at affordable prices. We offer services for skip bin hiring in Melbourne.
6 Peveril Cl, Kings Park, Vic 3021, Melbourne
Skip Bin Experts
SKIP BIN EXPERTS is an Australian owned company who has been handling waste management from last 3 years. We have been dealing with green waste management in a revolutionary way, keeping in mind environmental safety as our priority.
Cranbourne East, VIC 3977 Australia, Melbourne
All Over Bins
Call us now to book your Rubbish Skip, Waste Skip or Rubbish Bin and we can deliver it to you in all areas of Melbourne including the Eastern Suburbs, Northern Suburbs, South Eastern Suburbs or Western Suburbs.
PO Box 304, Kew East, VIC 3102, Melbourne
Aussie Bin Hire
We at Aussie Bin Hire look forward to becoming the best skip bin providers in Australia by expanding our areas of service and bin types.
Australia, Melbourne
Budget Bin Hire
Budget Bin Hire is a family owned and operated business. The Melbourne based company was established in 1987 by husband and wife team, Tony and Dorothy Preece.
9-11 Malua Street Reservoir VIC 3073
Skip Bin Hire Australia
Always have competitive pricing; the lowest in the market.
Melbourne, Victoria Australia
Bin Hire Melbourne
An online bin booking service operated by a local Melbourne bin hire company and partnered with other reputable bin hire companies to provide the best service and cheap price skip bins for hire in your local area.
Level 8/60 Albert Rd South Melbourne, 3205
Darebin Bin Hire
Darebin Bin Hire is based in the Darebin shire. Although we do deliver to surrounding areas in the North, South, East and West of Melbourne as shown by our coverage area map on the left, our emphasis is on being an affordable and reliable option for residents in our local community.
50 Drysdale Street Reservoir VIC 3073
Easy Skip Hire
We have made mobile skip hire service easy for our customers, just call us on 1300 397 547 and we will provide you the quote and we will manage your rubbish with highest efficiency.
Point Cook Melbourne, VIC, Australia 3030
Melway Demolition
Our extensive fleet of machinery & trucks range from the smallest to the largest ensuring we have the right sized equipment for any project, large or small. Call us or email us to discuss your project needs today.
48 Rushwood Drive Craigieburn, VIC, Australia 3064
Two Bays Bin Hire
metre bins for household clean-ups, upcycling and decluttering your life.
14 Carbine Way, Mornington VIC 3931, Australia
Red Rabbit Rubbish
Your rubbish is separated out into recyclables either on-site or at our sorting facility.
Victoria , Melbourne, 3055, Australia
Bin Hire 365
We kept things simple by dividing waste type into two categories Light Household Waste and Heavy Mixed Waste.
17-23 Bancell Street, Campbellfield, Victoria 3061
Cheapest Bin Hire
Rubbish removal doesn't have to cause your life chaos. At Melbourne's own WM Waste Management Services, our goal is to make your rubbish removal requirements simple, efficient, inexpensive and friendly. For all your waste management and rubbish skip bin needs, WM Waste Management Services in Melbourne's eastern suburbs provides a range of the cheapest walk-in bins for hire and skips with a range of environmental initiatives.
5 Macquarie place, boronia, VIC, 3155
Redi Bins
Prices are listed in our Instant Quotes, however, prices may vary according to delivery locations. The operator will confirm the price according to your location at the time of booking.
446 Maroondah Hwy, Croydon VIC 3136, Australia
A2 Rubbish
Our team is up for every job, managing projects with the skill and experience our clients have come to expect. We complete projects efficiently and on schedule, and go above and beyond to keep our customers happy.
Factory 2/153 Herald St Cheltenham, VIC 3192
Choice Bins
We operate out of the southeastern suburbs, and cover (but are not limited to) the Melbourne metropolitan area. If you're not sure if we can come to you, please just ask! We are happy to help – call us to speak to our friendly team.
Victoria, Melbourne, australia, 3055
Rhino Bins
Rhino Bins is a family owned and operated rubbish skip & waste bin hire company which has been operating in Mordialloc for over 40 years. We are a community minded company, supporting various local clubs and organisations.
24-30 Fonceca St. Mordialloc, Victoria, 3195 (Mel 87/J8)
Clean a Way
Skip bins (also known as Marrell bins) use a lift on/lift off system to provide a versatile single lift bin system.
4/441 St Kilda Rd, Melbourne VIC 3004, Australia
Inspired Waste Solutions
We have crane rated steel bins.We have highly engineered & certified hook lift binsWe have bins of different skip bin sizes even for large amounts of waste recycling.Our bulk bins are available for short or long-term hire.
G01/75 Tulip St, Cheltenham VIC 3192, Melbourne
City West Skips
City West Skips is a locally owned and family operated waste management company specialising in skip bin hire.
8 Collins Road Melton, VIC, Australia 3337
Why
Industry Top 5

is a Stress-free Way For Selecting Skip Bins

Do you need help from a business that offers a skip bin hire service in Cranbourne that can help you with your green waste disposal and your rubbish removal requirements? Do you need a dependable skip bin hire Cranbourne service that can handle your household waste without much of the hassle? With many skip bins services trying to catch your attention, getting the most dependable skip bins that can provide rubbish removal safe from worry can be tedious and unsure. Industry Top 5 provides you with a stress-free solution, where finding the most reliable skip bins in Cranbourne is quick, easy, and effective. Let us tell you how:
Save Time in Selecting The Most Trusted Skip Bin Hire in Cranbourne
Getting reliable bin drop and pickup times is crucial, especially if you run the risk of losing valuable business time should the skip bins miss their schedule. That is why Industry Top 5 provides you with a selection process that is simple and time-saving. You can choose from among the most trusted and dependable skip bins services in Cranbourne on our curated list. You can reach them easily with just a few simple steps saving you time and effort.
Enjoy Our Best Features for FREE
You can get the most value from our business directory by enjoying our best features right when you arrive at our site. We ensure that you can get all the relevant data you need with just a few simple steps. We provide our customers with a curated list of the most dependable skip bins in Cranbourne in a narrowed list so our customers won't find it hard to get the most reliable service they need. Best of all, our customers can do it all for FREE.
Getting Rubbish Removal Service Quickly
Not only do we make the selection process for the most reliable skip bins in Cranbourne simpler for our customers, but we also make it quicker on our easily-navigable site. You can get access to all the relevant data you require to make an informed decision in just a few simple steps. Just fill out the quote form and the most trusted skip bin hire services in Cranbourne will send their obligation-free quotes and contact you ASAP.
Honest Reviews Help You Make a Solid Choice
Knowing customer feedback is essential to help you make a confident choice of a skip bin hire service in Cranbourne. Our narrowed list of the most trusted skip bin hire services in Cranbourne is based on our research on genuine customer feedback compiled from among the hundreds of skip bin hires around the country. That means any choice you make on our site has the support of satisfied customers across the board.
You Can Get All The Vital Data You Need
Industry Top 5 doesn't want its customers to take chances with scant data. Neither do we wish for our customers to find it hard to gather data from multiple sources. That is why we designed a site where you can quickly get all the vital data you need to select the most trusted skip bin hires in Cranbourne and the surrounding suburbs in a few simple steps. This way, you can make comparisons, and get the required service you need as soon as possible.
Local Skip Bin Hire Services in Cranbourne
Are you looking for the right skip bins services in the nature strip that can provide rubbish removal for industrial waste, general waste, or any other waste types as soon as you need them? If you need reliable service for pick up of a wide variety of waste types that can satisfy the Casey council requirements, then Industry Top 5 can help you get reliable skip bin services in Cranbourne yhat can deliver.
Finding the Best Skip Bin Hires in Cranbourne
Whether you need help with your garden waste, mixed waste, or looking for the proper mobile skips to provide stress-free waste disposal for your home or business, then Industry Top 5 is here to help you find them.
Industry Top 5 are experts in the industry, and we have done the hard work of researching the best skip bin services throughout Australia to provide you with the most reliable skip bins in Cranbourne and the surrounding suburbs to ensure that you will have high-quality service for any services you select. We also made it easy for you to get more relevant information. Just a few simple steps are what you need to get all the comprehensive information you need to make a choice from among the leading skip bins in Cranbourne.
Whether it is mini skips, or satisfying the weight limit, these professionals know how to bring the most value from the money you pay them. That is how they can give a competitive price for you. They will always provide professional service by doing prompt pickup service whether these are for general waste, builders waste, heavy waste, grass clippings, or hard rubbish after a home clean up, spring cleaning, or after your landscaping project.
Benefits of Skip Bin Hire Services in Cranbourne
Skip bins are also responsible companies. They are a local business that participates actively in other services such as recycling materials by bringing the rubbish to collection centres for sorting out. These can help minimize landfill space and conserve resources. Though the handling of contaminated waste is strictly prohibited, skip bins services have the proper permit Casey Council requires to do the job of handling a wide range of waste materials and can advise you on how to handle prohibited wastes such as gas bottles, fibro cement sheeting, and asbestos among others.
These teams of skip bins can eliminate green waste after thorough spring cleaning expansive green areas. They can provide great service for a comprehensive range of waste types.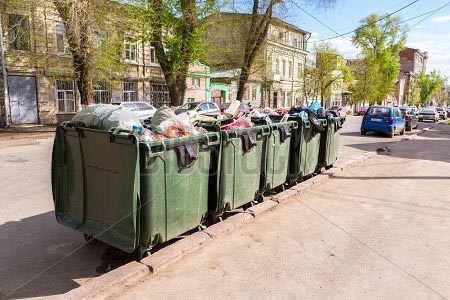 Frequently Asked Questions:
A small skip can cost as low as $150 for a small one to as high as $900 for large ones. To help you determine how much your requirements would cost, you need to consider the price per square metre. The cost covers the rent of the skip bin and the driver's labour cost. The average rate of hiring a skip bin based on bin size is $75. Or, if you consider Skip hire and removal cost combined, the cost is $55 per cubic metre to $89 per cubic metre.
Professional skip bins services are very responsible when it comes to managing waste. They don't send the waste directly to the landfill. They send it to a recycling yard where the waste is sorted through. Recovery centres will receive these recyclable materials such as glass, metal, most types of wood
A. Location: the farther the skip bin rental service location is from your construction site, the more you will be charged.
B. Type of Rubbish: Rubbish types that do not require special handling, such as Green Waste, do not cost more. However, heavy waste types such as bricks and concrete need special handling and will require professionals.
C. Local business cost: Labour costs, local business permits, and local taxes affect the price of skip bins
D. The length of time you rent.
E. The size of the skip. If you hire smaller skips, you would have to pay for more trips. But it helps if you can seek the help of a professional to assess the best size of skip you require.
Recent Skip Bins Reviews Near Cranbourne
Just lost around $2,000 whenever I had to cease operations for a day.
Happened around five times in the last two years. It didn't happen this year anymore because of Industry Top 5. Why? Because I can always have one arrive in an hour! My rubbish removed every day no need to wait next day delivery, I am now worry-free.
Running a business is a juggling act where when one ball falls everything falls apart.
If your skip hire fails, then everything else will fall apart or will be a struggle, especially for a business that has building projects and building site. I recommend every business owner to have this business directory with you. Keeps the most important things going. If one fails to show up, then just find a very good replacement.
Just moved here from my home downtown. I thought things will get more difficult to get here because of the distance between businesses.
But this is something like a boom town with developments happening around us. But skip bins? Wow. It wasn't so difficult. Just used this site to get skip bins and electricians right before my house was turned over.
About Cranbourne
Cranbourne is a suburb of Melbourne located 43 km southeast of the CBD. Cranbourne has a population of just over 20,000. The Cranbourne railway station provides direct access to Melbourne CBD.
Cranbourne is the location of the Royal Botanic Gardens, Cascade on Clyde Wetlands, and the Cranbourne Racecourse & Recreational Reserve. Cranbourne also hosts many golf clubs such as the Ranfurlie Golf Course and the Settler's Run Golf.
Cranbourne's centres of commercial activities are the Thompson Parkway Shopping Centre and the Cranbourne Homemaker Centre complex.
Similar Services To Skip Bin Hire Near Cranbourne