Quick & Cheap Rubbish Removals
Better Skips is a family owned and operated waste management business. We are a father and sons team that is passionate about recycling. For the last 27 years, we have delivering our exceptional service across Melbourne. With an emphasis on providing an eco-friendly service, we have earned ourselves many environmentally conscious cus
Read More >
199/201 Colchester Road, Kilsyth, VIC 3137, Melbourne
Melbourne Junk Removal is the easy rubbish removal service for all inner city locations and surrounding suburbs. We service residential and commercial customers.
Po Box 5051 Middle Park 3206, Melbourne

Skip Bins are well designed and durable containers which are used to load on Lorries with special open tops. In present era, where every work generates more wastes, the importance of skip bin has increased.
PO Box 127 Taylors Lakes, VIC 3038, Melbourne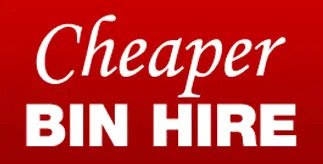 When it comes to bin hire in the eastern suburbs of Melbourne, nothing beats Cheaper Bin Hire. Family-owned for over two decades, we have been proudly hiring out the best bins for your waste management needs. Since the beginning, our friendly and approachable staff has been helping homes and businesses alike, becoming a respected ser
Read More >
199 Liverpool Rd, Kilsyth, VIC, 3137, Melbourne
All West Bin Hire caters to both residential and commercial waste management in Melbourne's western suburbs. We're a family business, and we want to give you professional, friendly and useful service. Our team will give you prompt deliveries and great customer service anywhere you need in or around Melbourne's
Read More >
Orange St & Tennyson St, Williamstown North VIC 3016, Australia, Melbourne
Skip Bins Now was founded out of the need for a high quality skip bin hire and rubbish removal company in Melbourne's Northern and Eastern suburbs. Having needed to move rubbish after a renovation job, owner Josh Wise realised that Melbourne needed a company that was big enough to offer prompt service while still maintaining a f
Read More >
12 Pinewood Dr, Templestowe Australia 3106, Melbourne

We aim to make your life less cluttered and simpler to manage. With a full range of rubbish removal skip bins, walk-in bins and environmentally friendly alternatives, you can rest assured you are obtaining waste management solutions from people who care.
10 Macquarie Place, Boronia VIC 3155, Melbourne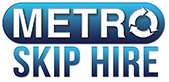 At Metro Skip Hire in Southeast Melbourne, we provide cart large skips and bins and can deliver them wherever you require as part of the service.
23 Japaddy St, Mordialloc VIC 3195, Melbourne

D.C Bin Hire Pty Ltd was established in 1996 and is solely owned and operated by Don Santalucia, with the help of an experienced team. We offer skip hire to Melbourne commercial and residential customers for all their waste disposal needs. Services we offer include delivery, pick-up and, where necessary, liaising with the council on
Read More >
189 Northbourne Road, Campbellfield VIC 3061, Melbourne

Bill Bin Hire aims to bring you the best possible service at affordable prices. We offer services for skip bin hiring in Melbourne, supplying a range of skip bins of all sizes for us in construction, renovation or anything else you can think of hiring the bins for.
6 Peveril Cl, Kings Park, Vic 3021, Melbourne
Whether it's old furniture, clothing or just junk, it can be difficult to get rid of that whole pile of rubbish you have just sitting in your garage. If you can't wait until the next bin day, it might be worth looking around for rubbish removals in Melbourne.
Do you take rubbish to the tip yourself? You may think that removing your own rubbish saves you the hassle of having to deal with a professional rubbish removalist in Melbourne. However, rubbish removal services in Melbourne can offer many benefits that you may not be aware of. Many removalists are affordable and can save you time and money.
Finding a professional and experienced rubbish removals be a frustrating task, especially when that time could be better spent with your family or enjoying a hobby.
Luckily, we have saved you countless hours of searching the internet for a professional and fast rubbish removalist in Melbourne.
Getting started with finding the best waste removal service to help you remove all that unwanted junk is quick and easy! Don't remove the rubbish yourself. Simply just fill out the free quote form at the bottom of your page.
Why Us Industry Top 5 Rubbish Removals:
As experts in the industry, we are proud to be able to assist you with finding the best rubbish removal service in Melbourne to help you clean up your rubbish or garbage.
At Industry Top 5, we can help you find the best local rubbish removalists in Melbourne in minutes.
Based on customer reviews, Industry Top 5 creates a curated list of the top 5 Melbourne rubbish removal businesses. It's quick, stress-free and easy to navigate through and you're find the perfect garbage removalist in no time.
This way searching for experienced waste removalists in Melbourne is much easier. You can also check the reviews of your chosen service and see if their prices are within your budget.
We endeavour to find you quality rubbish movers in Melbourne at the right price, saving you time and much needed money.
Our online business directory allows you to compare quotes from a range of rubbish removals based in Melbourne. We believe all our customers deserve the opportunity to make an informed decision.
Our business directory can also help you solve your rubbish problem by providing comprehensive information about the range of experienced and professional rubbish movers based in Melbourne, including helpful information such as an address, contact details, website and hours.
The best way for removing rubbish from your home or office
Whether you are a business or a household, getting rid of rubbish can be a stressful and time-consuming process.
When it comes to rubbish removal, you can either choose to do it yourself or hire professional rubbish removers.
It's best to leave it to the professionals due to the different types of household and office waste that needs to be disposed of differently and properly.
Make sure you sort out your waste. Sorting your waste will also give you a good idea of the total amount of waste you have on hand.
Once you waste is sorted, make sure that you pack your rubbish and place it in an easy to access area. This will help rubbish removalists load your waste easily into a skip bin.
If your waste is too heavy, then Ieave it to the professionals.
Hiring a rubbish removal company will save you considerable amounts of time and money. Indeed, getting rid of household waste is often a painstaking and laborious process. You first need to collect and sort your waste and then you have to drive to the nearest landfill or recycling depot to dispose it.
Dispose of your recyclable waste correctly. Most people don't have access to recycling depots and end up throwing away a lot of recyclable waste with general waste. This then ends up in landfills and is quite harmful to the environment.
Professional Melbourne rubbish removalists have access to several recycling depots around Melbourne and will make sure that your waste is disposed of properly.
Certain types of waste are toxic and can cause adverse effects on health. If you make use of the services offered by Melbourne rubbish removal companies, you can safely remove hazardous waste without any hassles.
You should never try to dispose toxic waste on your own as you may end up harming yourself and the environment.
Ready to get rid of all that unwanted rubbish and garbage? Simply just fill out the free quote form at the bottom of your page and you'll be paired with professional and experienced rubbish removal services in Melbourne.
Similar Services To Rubbish Removal Near Melbourne