Professional Furniture Removalists Beaconsfield
A carefully selected list of furniture removalists in Beaconsfield.
Why Choose
Industry Top 5 ?
Australia's most comprehensive company listing service, Industry Top 5, connects millions of consumers with top-notch professionals and industry leaders who can give them solutions to the exact scale they need. We link customers with highly qualified experts in Australia's top 50 sectors, ranging from professional painters to the most experienced movers available in your preferred suburb.
We offer a comprehensive business directory with your needs in mind.
We use a unique combination of editorially chosen recommendations, ratings, and reviews, as well as social influence and search algorithms. Our listings are regularly updated, so you only see the latest details, ensuring our results represent the most relevant and reputable businesses available in Beaconsfield. From local plumbers to the very best of the furniture removals industry, we can provide you with all of your needs in a single phone call.
We have the top-rated removalists and movers in your area and from all around the country.
Our editors handpick industry Top 5's listings of Beaconsfield removalists to ensure customers receive removalists who perfectly match their needs and preferences. In addition, we guarantee that each featured removalist has been verified, tested, interviewed, and reviewed for quality, effectiveness, and ability to deliver professional work. Beaconsfield's most reputable removalists are listed here only if they have an effective removal service record deserving to be highlighted in our community.
We make comparing quotations from Beaconsfield's best removalists stress-free.
Industry Top 5 empowers Australians to make smarter, more informed decisions by helping them compare professional removalists, read detailed descriptions about removalist services and location-specific information before they make an appointment. Our listings are simple to use, letting you access information on various packages, services, and industry-leading experts in seconds.
We make it simple to locate furniture removals that provide exceptional customer service.
We only feature removalist firms with a track record of providing excellent customer service and communication. In addition, we let customers rate the removalists they've interacted with, which helps other users identify quality vendors. We also verify all reviews to prevent fake testimonials and highlight reviews from people who have recently used the removalists services in Beaconsfield.
Use Industry Top 5 to compare the best removalists prices near you.
With so many removal firms available in Beaconsfield, clients must select one they can trust and rely on. Industry Top 5 makes it simple for individuals to compare prices from top removals businesses based on both location-based data and free estimates so that you can hire reliable but cheap removalists Beaconsfield locals vetted themselves.
About Beaconsfield
Beaconsfield is an inner-northern suburb of Brisbane, Queensland. It is located approximately six kilometres northeast of the Brisbane CBD. Beaconsfield is known for its leafy, tranquil streets and low-key vibe. The Gateway Motorway marks the eastern boundary of Beaconsfield. This is the main northern route into Brisbane.
Beaconsfield is located six kilometres northeast of the city centre – making it easy to drive there in around ten minutes during morning peak hour traffic. Alternatively, bus lines run through the suburb straight into the city's Central Business District (CBD).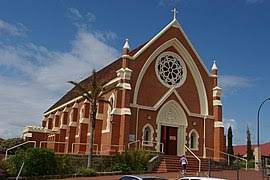 What's it like to live in Beaconsfield?
Beaconsfield features a large shopping area on two main roads, consisting of significant chains alongside small specialty shops. Located close to the Gateway Motorway, Beaconsfield has convenient access to both inner and outer Northern suburbs and Logan City. Residents are within easy reach of public transport routes.
Many parks can be found throughout Beaconsfield, with Coochin Creek Reserve laying directly behind the shopping centre. This reserve includes walking trails that run along Coochin Creek and feature numerous bridges, boardwalks, and concrete pathways that cross over or under roadways – creating an intricate network of paths that wind through the hilly landscape.
What are employment opportunities in Beaconsfield?
Beaconsfield is located next to the Gateway Motorway, making it easy to access much of Brisbane's northern suburbs. The surrounding area is home to many retail outlets and services and schools and cafes. The industrial areas of Eagle Farm and Pinkenba are also only a short drive away.
The Gateway Motorway allows for quick transportation into Brisbane CBD due South or the Port of Brisbane, West. The local area is home to many small businesses that provide services in Beaconsfield itself and nearby suburbs, including Stafford, Everton Hills, Wooloowin, Kedron, and Wavell Heights.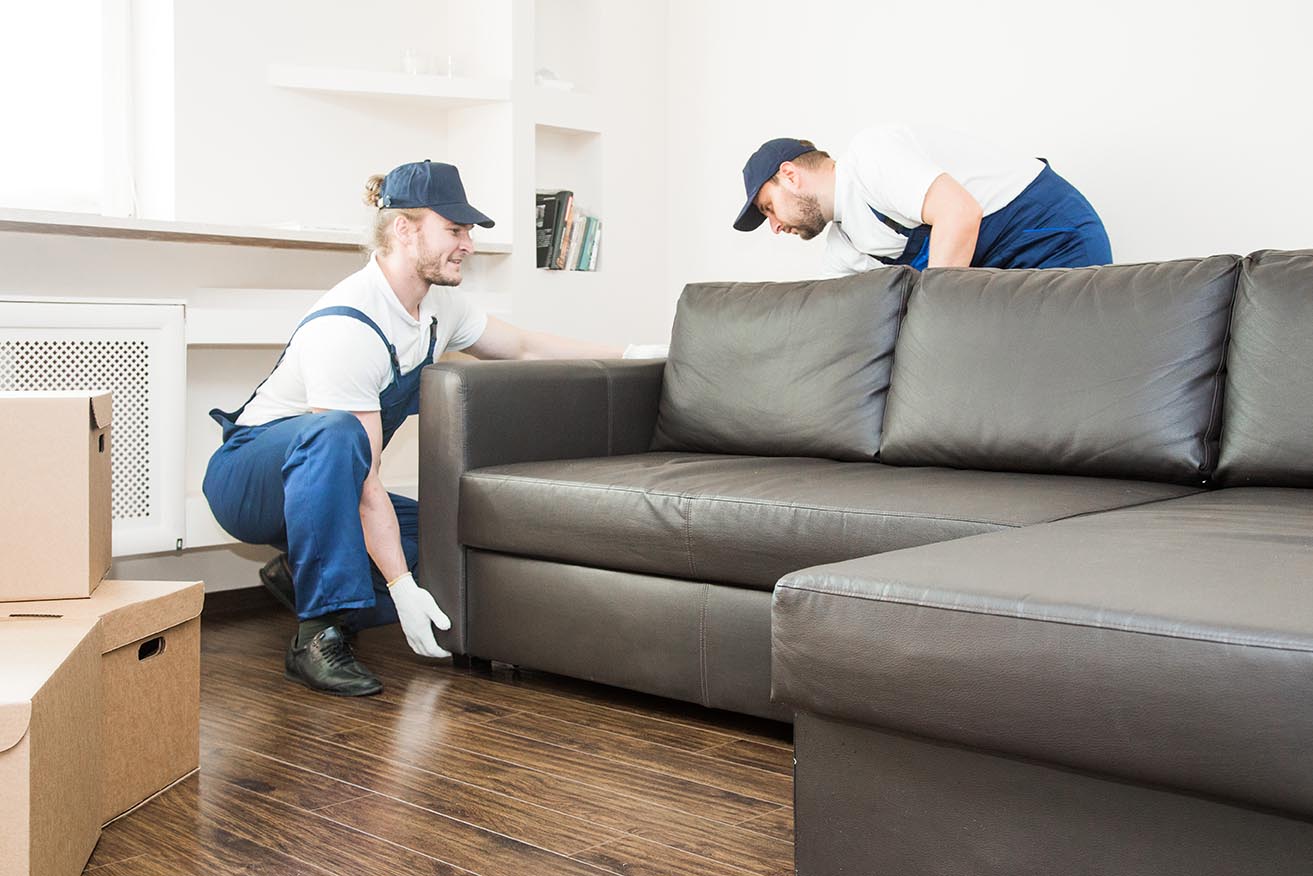 Here's What to Expect From Your Removals Company When You Move
There are many sorts of furniture removals Beaconsfield professionals may provide, each of which is dependent on the number of goods you have and the new house's location. They can also differ from firm to business. The "full service" type of removals will send a crew out to do everything, from packing up your items and loading them into the truck to unloading your belongings at the new house and carrying it all inside. This is usually an hourly-rate service that's best if you have many valuable or breakable items. The "man with a van" style of removalist is employed by those who have less to move but still want some additional help beyond hiring a truck on their own. Make sure to pick the correct type of removalist for your needs. If you have any questions about the costs or process, ask the removals company before booking.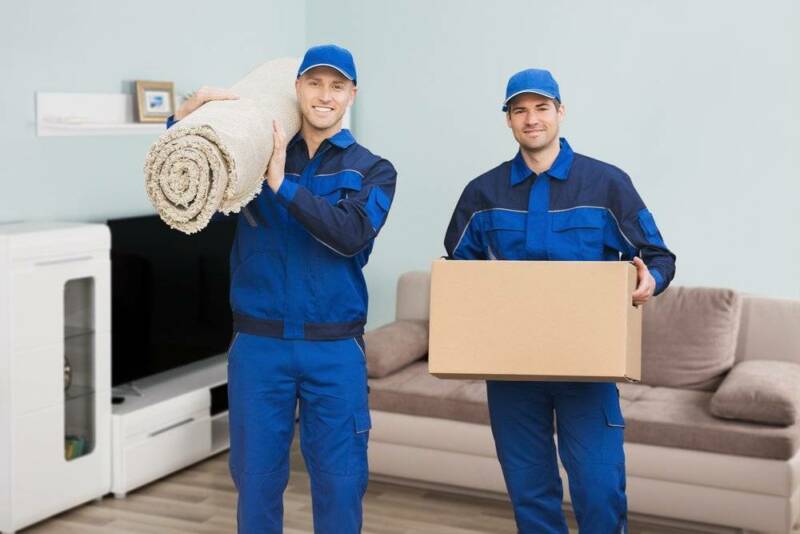 Do you need specialised removals for your office relocation?
Several furniture removalists and moving companies work with private storage businesses, so you won't have to worry about temporary solutions for those months between during the move. This is especially helpful for interstate office removals, which often require several storage options for different types of items. Do your research and find a furniture removalist that is the best fit for the level of service you desire and your available budget. For interstate removals, generally, a minimum of a week is required to do it properly.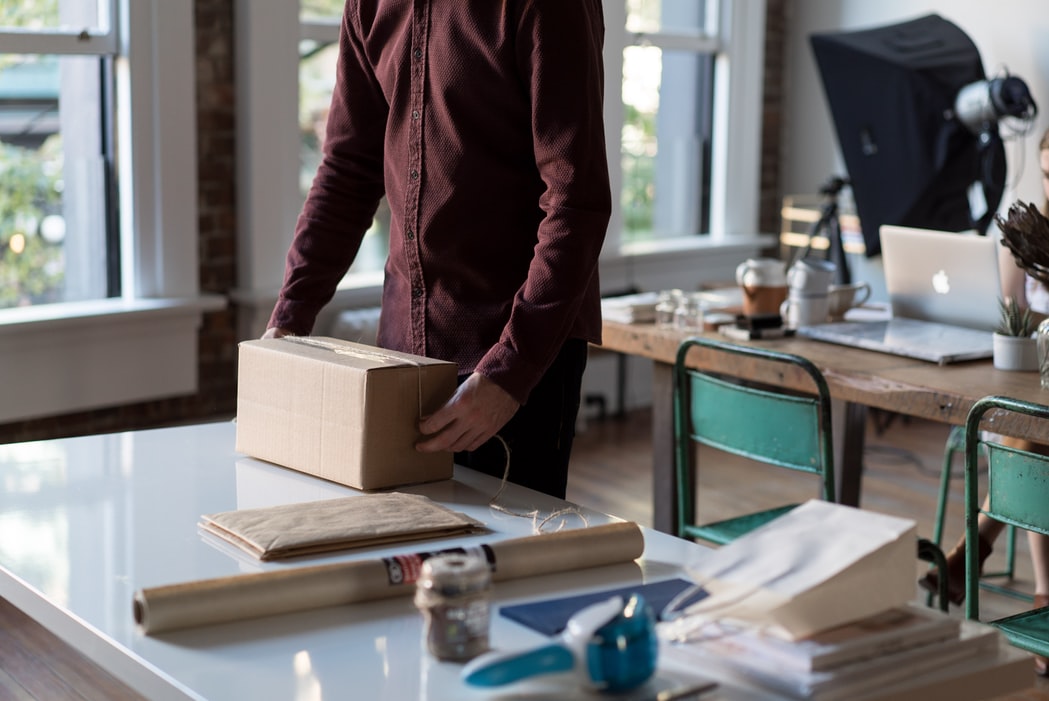 You may save more money if you do a bit of haggling.
Don't be scared to haggle with your removalist. Movers may be in it for money, but you are also looking to save money. You want high-quality movers that can deliver outstanding service and wish to make a happy customer out of you, too. Check online, at online listings, and shop around. Better yet–and to save yourself the hassle–take a look at Industry Top 5's list of the best removalist companies in your area!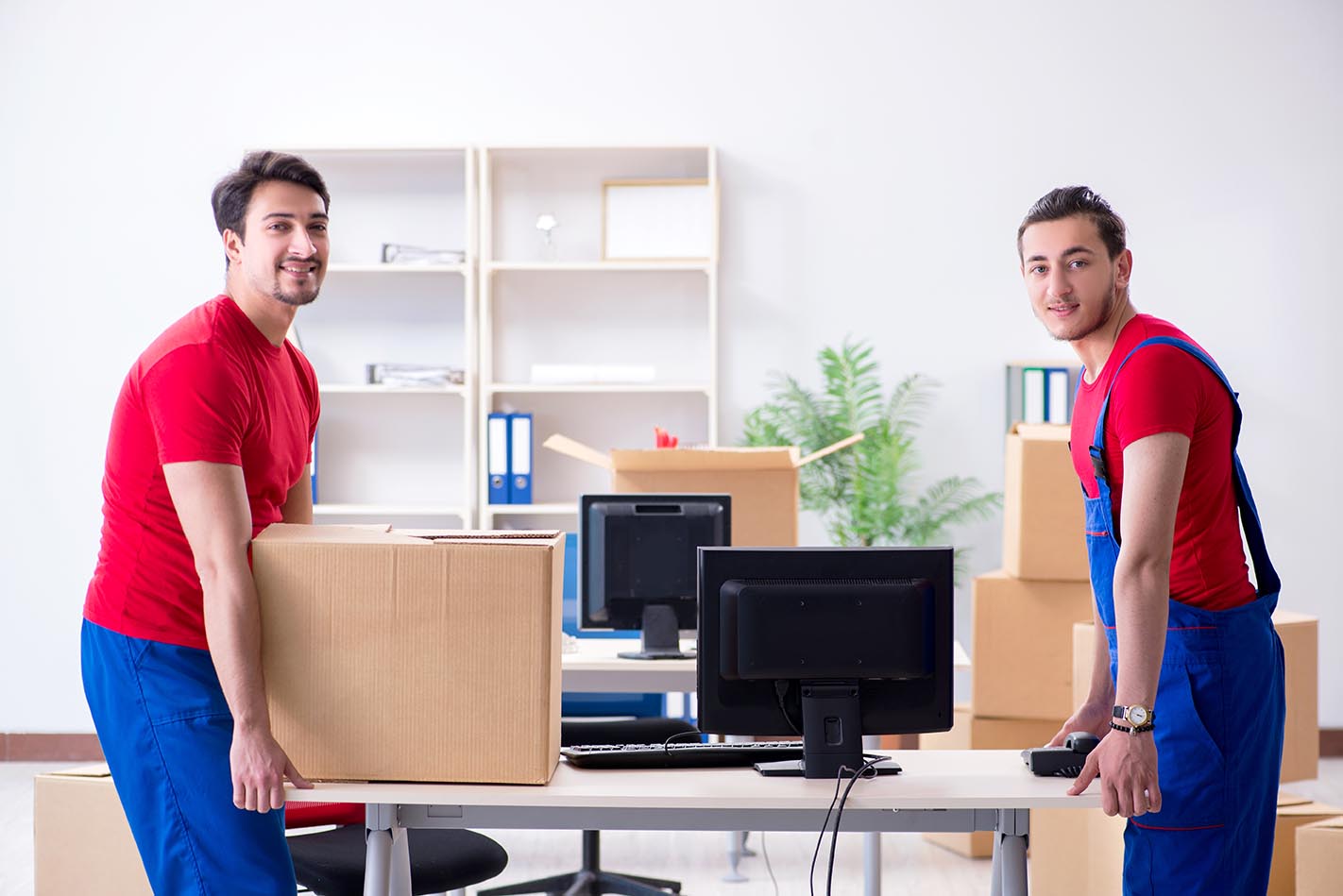 Professional Removalists: Beaconsfield
Our Beaconsfield removalists have an excellent track record of assisting customers throughout the region and beyond. The following are some of the benefits you may expect from a removalist:
Full-Service Relocation Services
Stress-Free Furniture Removals
Hassle-Free Move Assistance
Packing Service
Unpacking Services
Safe Delivery of Delicate Belongings
Public Transport and Storage Company Services
You can expect stellar-service movers to:
Friendly and reliable customer support
Offer affordable rates
Take the utmost care when moving all your belongings to your new house
Provide end-to-end, professional removals
Finding Trustworthy Removalists Doesn't Have to Be Complicated.
If you're looking to save money on your move, look for expert furniture removalists who can give you the best deal. You ought to find several quality candidates from the different removalist providers displayed on our top picks section near the top of this page!
If it proves too challenging to pick the right movers for your needs, make reviews the make or break factor for your search, mainly because nothing beats removalists Beaconsfield residents themselves have vouched for! Make sure those reviews mention their excellent service and quality work ethic before you make any plans to work with them. Then, call to schedule an appointment with their transportation selection so you can decide which one is right for you based on your budget and demands. And keep an eye out for hidden costs; make sure they are all included in the quote!

Frequently Asked Questions
Industry Top 5's handpicked list of the finest local professional removalist companies is a wonderful place to begin! We list only the most highly regarded and best-reviewed businesses, with customer feedback for your convenience. Use the info we compiled to compare reviews and quotes for quality services, as well as local reviews regarding the level of customer care they provide.
Yes, most companies who specialise in removal services also offer storage in Beaconsfield for several months. Keep in mind that there are many different types of equipment and furniture to be moved during your move, which is why finding just one removalist may not work out ideally. Also, note that depending on the contract you signed with your removalist, you might have to work independently with a private storage company yourself or ask a different removalist to work with a storage company they trust.
Call the furniture removalist of your choosing and tell them how much stuff you have going into your new house. You can also ask about their services, including storage facilities if needed. They'll set up an appointment so they can come to look at what you want to be moved and give you a quote on the price after assessing the number of items to be moved. Keep in mind that quotes for interstate removals should be based on an inspection of your belongings, rather than just a house visit.
Make the post-move cleanup as stress-free as possible by making sure to take photos of your furniture and other belongings before moving to document their condition. If you have any custom pieces, call the professional removals company to come to look at them so they can ensure they will not be damaged during your move. Take care with packing fragile items such as glassware and china yourself to avoid potential breakage when they are packed. If you're doing some of the packings yourself, make sure to use the right kind of packing materials for sensitive items like computers and electronic equipment.
Compare the rates of at least three furniture removalist companies before you choose one to hire. Ask about whether they charge mileage for truck travel and if their rates include packing materials and the number of workers required to do your move. Make sure you ask about any potential extra charges or how long it will take them to complete your move before signing a contract with them so you don't get stuck with a surprise bill.
Recent Removalist Reviews Near Beaconsfield
Optimove are by far the best removalists i have ever used!
Optimove are by far the best removalists i have ever used! Tony and Razor were great, quick at getting furniture wrapped and carried away, but still very careful. My whole move took half the time I expected, and their friendliness and service made it that much better. No one likes to move homes, but these guys made it so easy, will definitely use again and highly recommend!
Sheldon Rautenbach
Brisbane
Brisbane Removalists Great service and great price.
I would highly recommend this company – so easy to deal with and so professional. Wayne was really helpful with the booking and Rocky and Corey were simply wonderful with the move from Brisbane to the Sunshine Coast – very quick and efficient and so careful with our household goods. Great service and great price.
Mini Movers Fantastic Job
I have used Mini Movers a few times, but the outstanding effort they did moving my in-laws has to be commended. The did a fantastic job and the move was difficult as they had to do a lot of double handling and lots of walking. They powered through the day with no break and everything was moved without drama.
Melkuin Movers Great Service
Great service. Professional and timely and careful with our items. Both Seb and Mo were both fantastic and recently moved our furniture for us. Nothing was too much trouble and even connected items like washing machine for us. Can not recommend them highly enough.
Janelle Ockenfels
Brisbane
Book a mover Many thanks for a job well done.
Highly professional, and friendly movers. I highly recommend Book a mover for fast and reliable service. Many thanks for a job well done.
I recently used Brisbane Removals and found the team to be extremely professional though the entire process.
I recently used Brisbane Removals and found the team to be extremely professional though the entire process. The team that moved me on the day arrived on time took great care of my possessions treating it like it was their own. Would definite use them again.
I had the best experience with North Sideremoval Sqld.
I had the best experience with Northside. Firstly, the office was super helpful and friendly. Then we had three fit, hardworking blokes – Rob, Chris and Andy do a difficult house move. My wife and I were so impressed with their work ethic and output. Finally, there were no hidden costs, it was exactly as quoted. Will go with these guys again 100%
Premier Removals Fantastic Job
Superstars! Hats off to Michael, Omar, and Jason they did an absolutely fantastic job with our move, and it was tough (moving out of a 3 story walk up) with very difficult access. Turned up on time, took on the stairs without question, and got us moved out and moved in in 1 day. We have no hesitation in Highly Recommending Michael and Premier Removals to our friends, relatives and colleagues – 5 stars
Giffen Furniture Removals The men doing the move were courteous, quick, and helpful.
I chose Giffen over a number of other removal business I had contacted and dealt with Chris and Jo at all times. I found them quick to respond and always helpful. Stay in touch with them as the move gets closer and ask the questions you need answered so as to be assured that everything is going as planned. They were spot on time to move our goods and delivered them interstate the next day, quicker than I expected. The men doing the move were courteous, quick, and helpful. The price was competitive and I was delighted with the overall service from Giffen. I can't fault Giffen. They are definitely a company you can trust.
Express Furniture Removals Great Experience
Thank you for making this the least stressful move ever! Express Furniture Removals moved us today, yesterday was pre pack. We had over a 140 boxes packed, in a day (so much glassware and kitchen items). Moved in 6 hours (local move). Not a single doorway, paint or bit of furniture dinged at either location. Nothing broken (they helped unpack all fragile items including kitchen, electronics, artwork, etc). Amazing crew. I honestly can not speak more highly of the company and the wonderful people it employs. They truly went above and beyond.
My dealings with River City removals great.
My dealings with River City removals great. Brendan went out of his way for us on numerous occasions. Matt and Dale were fabulous and nothing was a problem on the day. I would definitely use them again.
Faulkner Removals the men demonstrated good team work with uplift and delivery.
My move was done over 2 households, 10 months apart. Due to building holdups, we also needed storage for a short period. Faulkner Removals made everything go smoothly, and the men demonstrated good team work with uplift and delivery. We were very happy.
All Purpose Fantastic Team
We were recommended APT by our neighbours, and have since recommended them to the people moving into our old place. David Fuller from the Gold Coast team was fantastic, professional and the quote was very reasonable. Two lovely blokes turned up spot on 7 am and had our furniture re-homed into storage in two hours. They were so efficient and careful with our furniture and had a sound knowledge of what to pack and in what order. Couldn't recommend highly enough.
Caloundra Removals We have no connection to these guys – just lucky we found them. Thanks guys!
Adam and team were VERY professional. Having used a number or removal companies over the past few years with some awful experiences I can honestly say they were THE BEST by a long shot! They were super easy to deal with, quick and clear communication, the guys on the ground were very professional and made it easy to collect from our elderly father in Sydney without any inconvenience. They then delivered our furniture to the Sunshine Coast and went over and above to cover with a tarp the outdoor items as we were not available. Surprisingly cost effective too so we will definitely use again for our removal needs. We have no connection to these guys – just lucky we found them. Thanks guys!
Expert Removalists Boys were very co-operative and moved our stuff without damaging anything.
Boys were very co-operative and moved our stuff without damaging anything. Very approachable.
Removalist Companies Near Beaconsfield
Removalist Services in Main Australian Cities