Removalists South Yarra
Industry Top 5 is a hand-picked list of professional moving companies and furniture removalists in South Yarra.
Why Choose
Industry Top 5 ?
Industry Top 5 is used by ordinary folk daily to find removalist companies in South Yarra. Here are a few benefits of using our site:
A wide variety of options
We have an extensive compilation of reputable removalist companies in South Yarra. These have been curated by gathering customer reviews, feedback, and other factors to ensure that removalists are trustworthy and reliable.
Industry Top 5 is completely free for consumers to use.
This allows people to contact as many removalist companies as they need without being limited by prices or availability of services. Moving can be a very stressful affair, especially if you try to do everything on your own.
Hire Local Furniture Removals Companies
You're promoting the region's economy by hiring local businesses. You're assisting professional movers in South Yarra and the neighbouring communities obtain employment and opportunities. You can compare quotes.
What are the Types of Removalists Services You Can Hire
Removals Storage
This service is for those who need storage as well as removal. Removalists usually store the items in a warehouse or self-storage facility and then deliver them to you when you are ready. Most removals companies offer this service, which is popular amongst renters and students.
Once you have sorted out which belongings you want to keep, the removalist will pick up the items and store them for you. This procedure is beneficial when moving interstate or overseas because your goods are shipped directly to your new home or storage. Mobile self-storage prevents the double handling of your home furniture.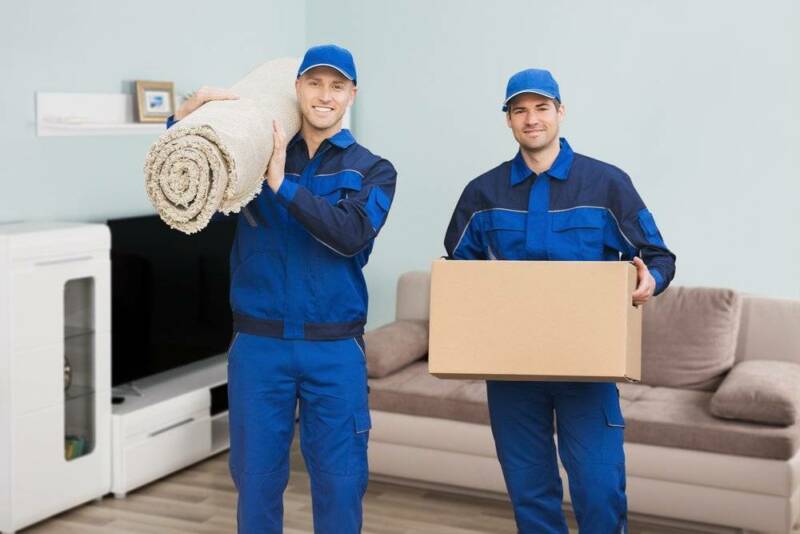 Packing and Unpacking Services
This service is beneficial for those who don't have the time and energy to pack their items and boxes properly. Packing and unpacking services can come in a variety of options:
Packing everything yourself
An extra person to help you self-pack
Full packing service, including all custom, made boxes/containers which are assembled on-site and unpacking at a new destination
Packing and unpacking only. It is the most popular option; you pack some items, your removalist packs others, and you share the load between yourselves. This is less expensive than full packing service because you contribute more.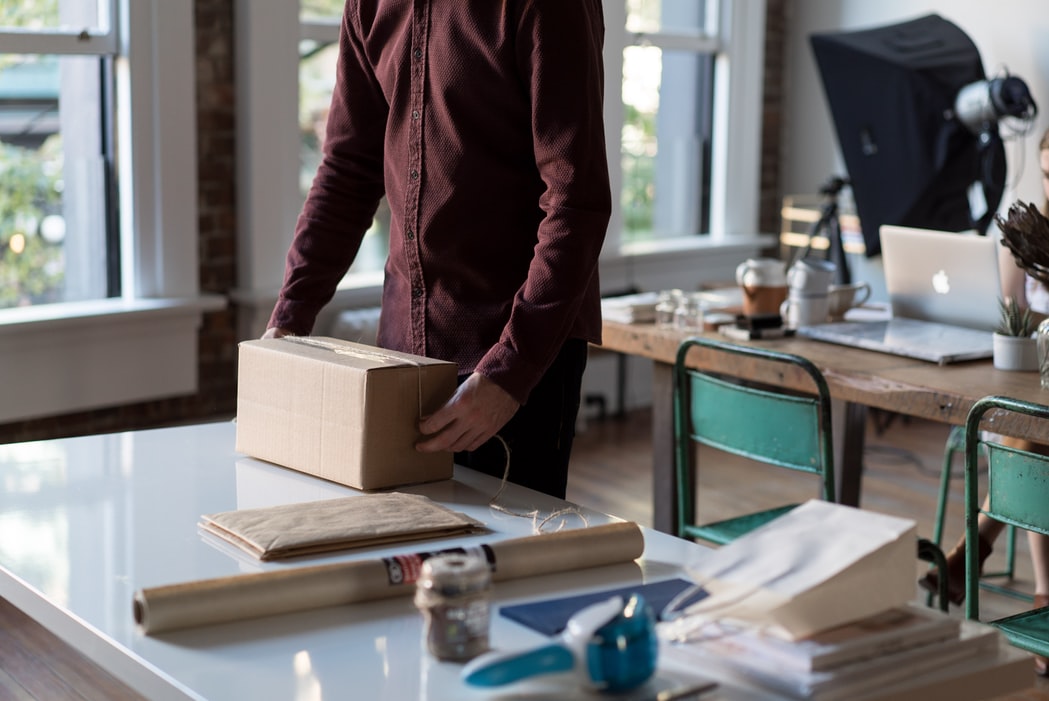 Office Relocation Services
This service is mainly for office removals. It can be helpful to those who work in the city and need an efficient relocation solution. Office removal services include:
Removalist to pack all items carefully
Disassembly of furniture (filing cabinets, desks)
Buffers amongst items during transport (blankets, bubble wrap, tissue paper)
Disassembly of furniture (filing cabinets, desks)
Reassembling of items at the new destination
Whether you are moving locally, interstate or overseas, our South Yarra removals team understands the stresses of moving house.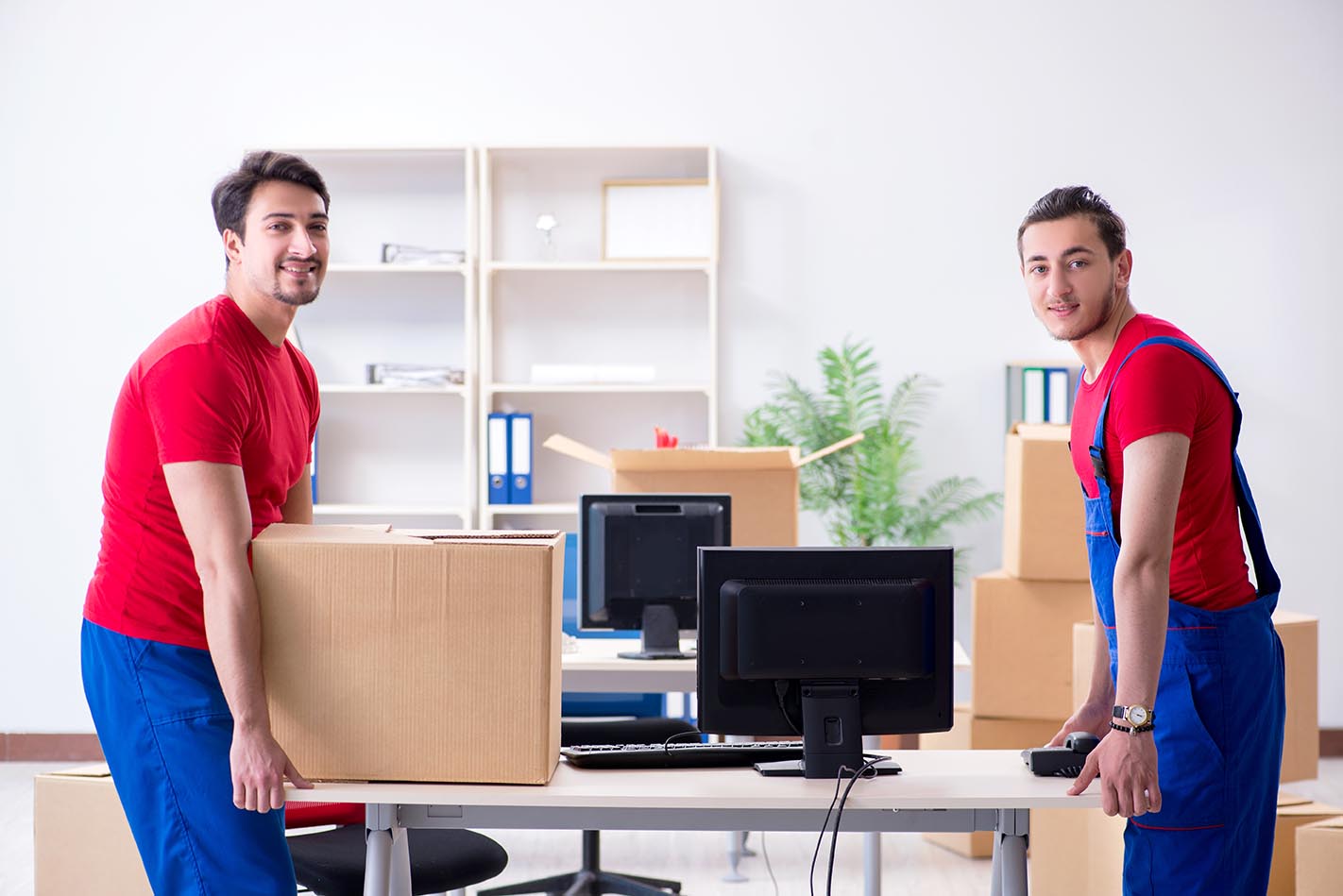 Household Removal Services
Those who are moving house require all their belongings to be moved to a new location. This service comes in three different options:
Full-Service Moves: this option is for those who do not have much time and energy to pack their belongings. Removalist company will arrange everything from start to finish. This option also includes an unpacking service at your new place.
Partial Service Moves are the most popular option amongst home movers because it doesn't cost you as much as a Full-Service move. This option is suitable for those who want to pack some items themselves and let the removalist company do the rest.
Assemble Only: this option includes unpacking your belongings at a new location; you take all boxes into your new home and unload them yourself. This is an effective and affordable solution to your moving needs if you are pressed for time.
Interstate Movers
If you need to move interstate but do not have a lot of belongings, this service is best for you. The removalists will come to your home, load everything into the truck and transport it to your new location. This is an affordable way of relocating when you are in a hurry.
This service provides moving assistance over long distances no matter where you choose to relocate within Australia. The removalist will deliver all items in one go or multiple stages to your new home or storage unit.
Piano Removalists
For those moving a piano, this service is for you. Moving and storage companies provide specialised Piano Removals services because of the delicate nature of these items. A piano is one of the most delicate pieces you can ever move. You cannot just go to a regular removalist company and expect them to move it properly; some companies even refuse to move a piano. You need a company with the right equipment and experience to transport a piano without any damage.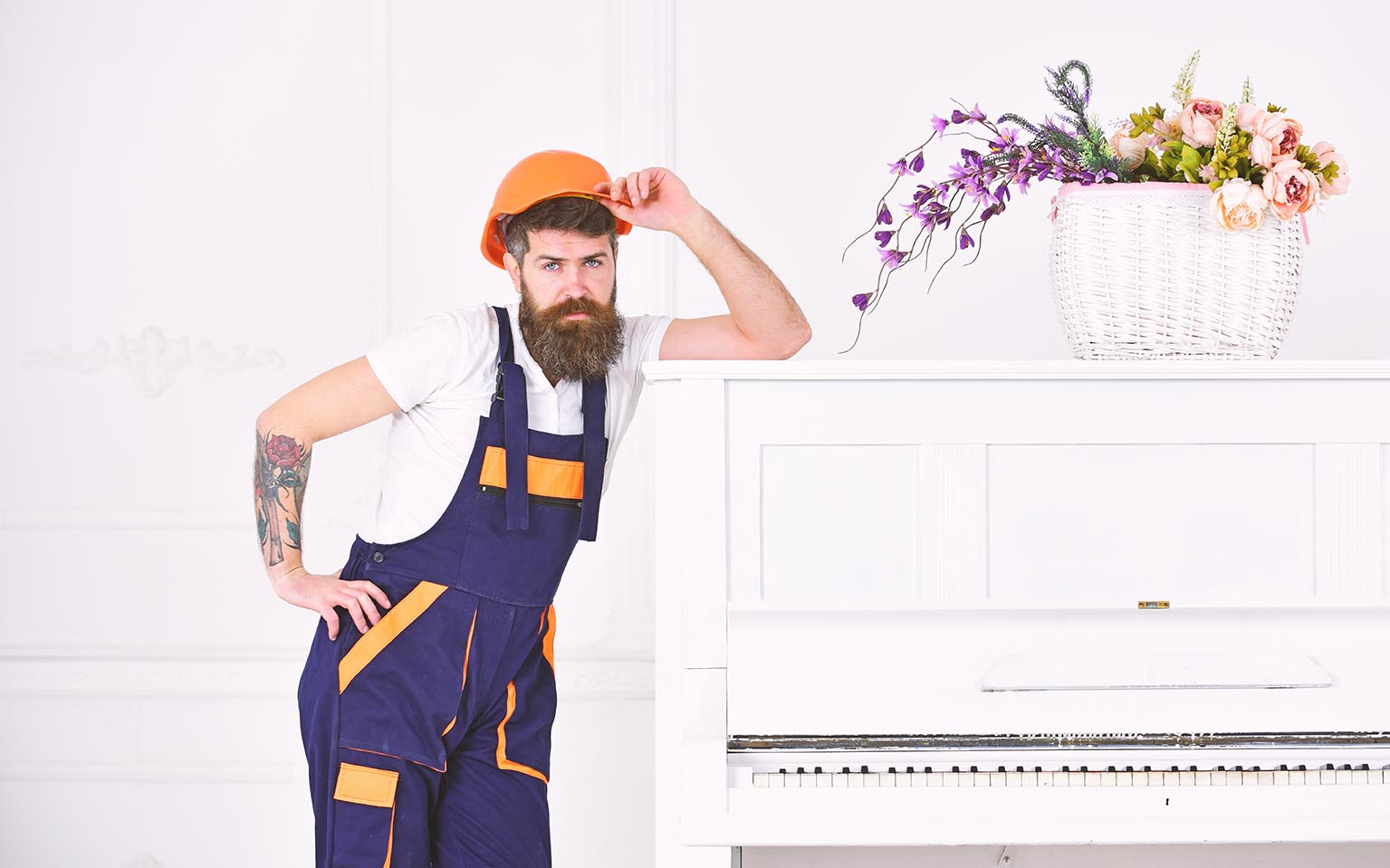 How do you go about hiring a removals company for your home or business move?
Start by looking through Industry Top 5's listings of vetted companies. Some businesses may specialise in office relocations, while others may be furniture removalists or office relocation experts. You will find each removalist's ratings useful for research purposes.
Once you have located a company that offers the services you require, there are a few more steps to take before hiring a professional removals company.
Ensure that the company is appropriately licensed and insured for your protection. Each state will require a different licensing process, so you should look at the company's credentials and those of the individual workers.
Inform your neighbours that a moving truck will be coming into their community and introduce yourself to any movers. These two steps will help you abide by the rules and regulations of your community as well as make it easier for neighbours and movers alike.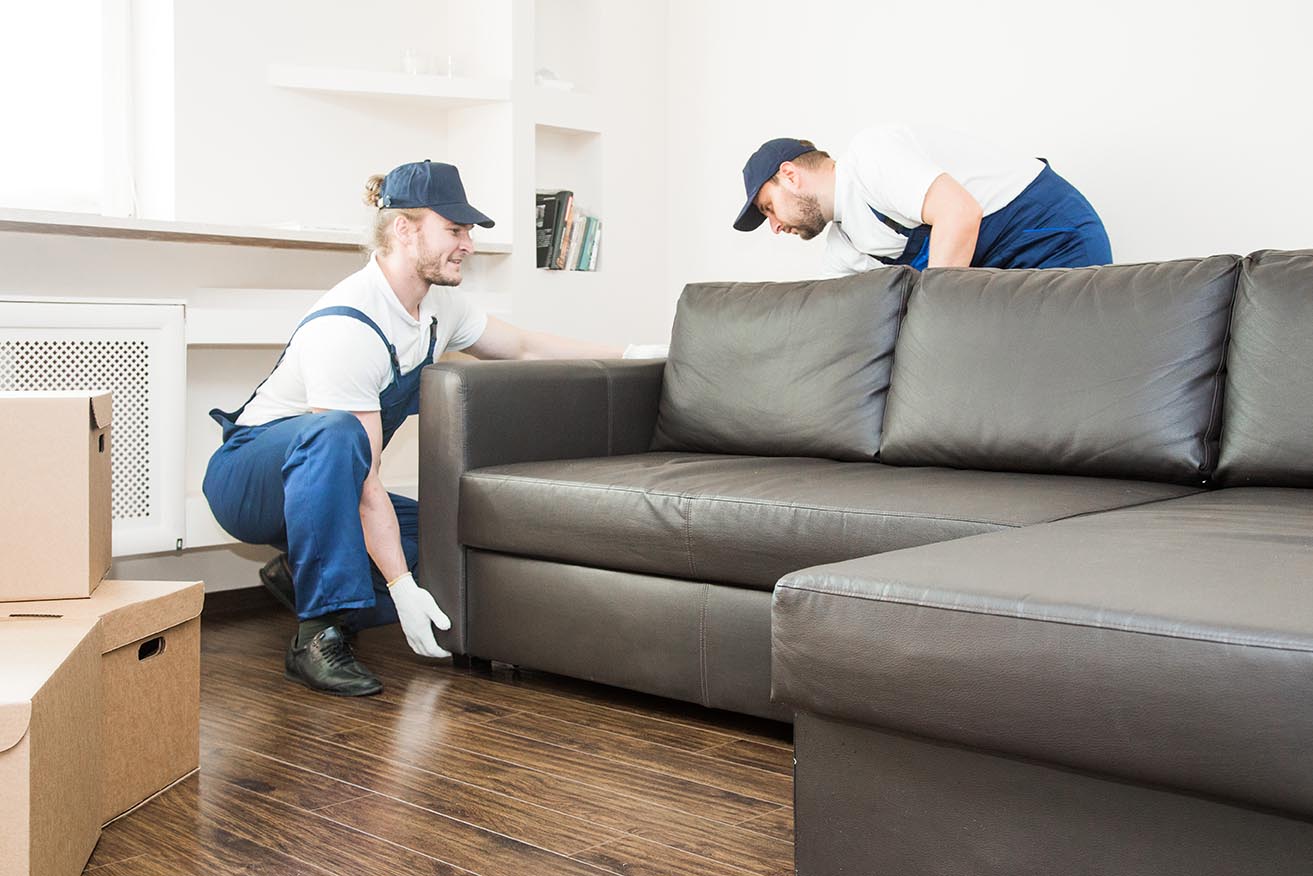 Once you have found a suitable removals company, always provide instructions such as where the items need to be placed at your destination or what needs to be dismantled before moving. The more information you provide upfront, the less likely something will be damaged or lost during transit.
When hiring furniture removals South Yarra & Surrounding Suburbs, don't leave the price until last. Instead, ask for an estimate of how much your relocation might cost, so you are not surprised by any hidden costs once the move is finished.
You can also negotiate to include packing and valet unpacking services in your contract with affordable Melbourne movers to receive a discount.
A thorough move begins with meticulous planning and preparation, so ensure you choose an experienced furniture removals South Yarra and one that suits all your needs in terms of service, price and duration.
Some Tips to Remember When Hiring South Yarra Removalists
storage facility for your belongings should your new place not be ready on the date of moving.
Your household items should fit easily into the truck, so make sure you have not overpacked.
Let your furniture removals team in South Yarra know if you have any valuable or fragile items that need to be packed and moved separately.
Tell your move coordinator everything happening at the destination address, such as changing locks and furniture placement.
Ensure you have a contract in place before moving day. If there is no written contract and something goes wrong, you will have no recourse but to get storage services for your belongings.
On the day you are moving house, ensure sufficient room for the truck to park at both locations and follow any other instructions provided by your South Yarra removal company.
By asking questions, providing assistance and following all the moving company's instructions during your relocation, you can help to make sure your move goes as smoothly.
About South Yarra, VIC
South Yarra, Vic, is an inner-city Melbourne suburb located 4 kilometres south-east of the city centre and within the local government districts of Melbourne and Stonnington. South Yarra had a population that was 25% bigger than adjacent suburbs, with growth rates of roughly 10%.
South Yarra, Vic is a hip and sophisticated Melbourne neighbourhood. Commercial Road may be the place to go for people wishing to buy and dine! Toorak Road, which has chic boutiques for those who can afford them, as well as many cafes to cater for the more budget-conscious shopper; Chapel Street, which offers even lower-priced clothes alongside all sorts of restaurants offering cuisines from around the world (especially if you're vegetarian). South Yarra is an inner suburb of Melbourne, Victoria, Australia, 4 km south-east of Melbourne's Central Business District, located within the Cities of Melbourne and Stonnington local government areas.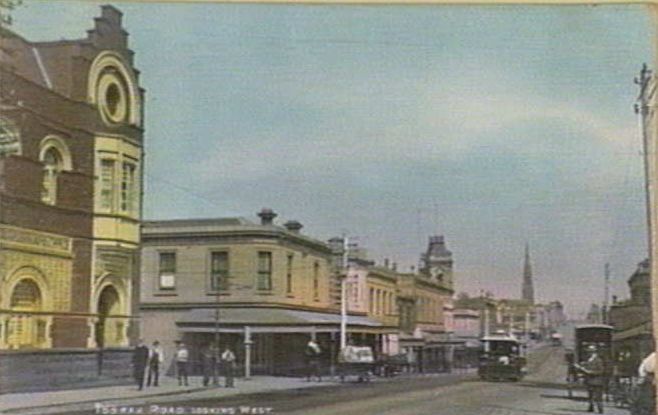 Frequently Asked Questions About South Yarra  Removalists
Removalists South Yarra, Vic, may offer various services and handle all aspects of your relocation, including packing and unpacking the items you wish to move. Some companies also supply wardrobe boxes, crates, and bubble wrap for added protection.
Depending on which package you choose, they will provide trained specialists to pack your belongings in the appropriate materials, such as moving blankets or boxes. A household relocation can be stressful. Having experts take care of all the packing and moving ensures that your valuables are packed correctly and arrive safely at your new residence.
If you have a large load, removalists in South Yarra, Vic will also provide a truck or transport for your belongings. A piano, for example, may require a small crane to place it on the truck, so this may be an additional cost.
If you wish to pack your items, packing materials, including boxes and bubble wrap, can be purchased from the removalists. However, this is an additional cost.
Recent Removalist Reviews Near South Yarra
Little Red Trucks Wow… We had our move today with Mathias and Tom and they were excellent!
We had our move today with Mathias and Tom and they were excellent! The customer service at LRT was so professional and so friendly! We had last-minute changes and extra things to add on, and the team was super helpful. Our movers were friendly and enthusiastic and kept us in the loop on timing and prices as the day went on. Took amazing care of our items and were quick. We have moved 12 times and this was the least painful experience so far. Thank you, Mathias Tom and Little Red Trucks!!
Jake Removalists South Yarra Fast, friendly, efficient and on time. Affordable rates with very good service.
Fantastic company to deal with. Took great care with all our furniture during the move. Had difficult stairs to navigate with heavy furniture and did so without damaging anything.
Fast, friendly, efficient and on time. Made our move so much easier,
Very reasonably priced. Would definitely use again and recommend.
Dawson Moving & Storage This company goes above and beyond and I highly recommend!!
Tom from Dawson's removal and Storage went above and beyond expectations during my move and I can't thank him enough. Due to time constraints with myself being able to meet them on site to pack my belongings he was able to sort everything out in a professional and enthusiastic manner making everying go smoothly.This company goes above and beyond and I highly recommend!!
Melbourne City Movers Very well done:My job had two guys and they both were perfect. Very fast service and professional!
Very well done: My job had two guys, and they both were perfect. Speedy service and professionalism! They showed up on time. They moved everything skillfully. Inder and his colleague were very polite and just too incredible. I would recommend them to anyone looking for professional movers.
Quick Pick Movers Essential Service. We enjoyed a stress-free move with Quick Pick Movers.
Adam was wonderful to organise our move with, especially as we nearly had to change plans last minute. Blaze and Aaron were a little late arriving but throughly made up for it with hard work, friendliness and great move all for a great price. Both of them were very careful with our things and even were happy to humour our little toddler who was very interested in the whole process, which we found very sweet and kind of them. We would love to use Quick Pick again for our next move.
Grace Removals South Yarra Good business. I highly recommend it.
Grace was a pleasure to deal with. Super responsive and professional at all times. They were very collaborative and open to negotiating a fair price. Other less reputable furniture removal companies were charging a similar amount and more undone cases but with Grace's reputation and track record it was always safer and more secure going with them. Good business. I highly recommend.
John Ryan Removals Great Experiences
From start to finish the team was excellent, answering the phone after 5pm was something others haven't quite got the hang of. A reasonable price and great service. As a returned customer, I asked for a billiard table to be moved, they clearly explained the limitations and provided alternative specialists who could assist.
Overall – two great experiences!
Knowles Tivendale
South Yarra
Prestige Moving My partner and I have recently moved and decided to utilise Prestige's services.
My partner and I have recently moved and decided to utilise Prestige's services. From the fantastic service from Cameron to the professional and amazing demeanour of the moving team. My partner and I were pleased with how our possessions were handled. I would happily recommend it. They moved us efficiently to our new building.
Easy Move Services The guys were cheerful and friendly and very professional!
The guys were cheerful and friendly and very professional! They were efficient and hard working. I shall use them again. Well done guys! Also, big thanks to the removals business. The guys were super professional.
Move My Stuff Great service from Manraj and Harman, great communication and let me know we'll in advance the time of arrival.
Great service from Manraj and Harman, great communication and let me know we'll in advance the time of arrival. They got our new sofa up a tricky stairwell without even touching the walls. Assembled the sofa in a fast time and were very tidy. Would recommend this company and Manraj and Harman 100% great job!
Thankyou!
My Mate Movers Rupi and his team did an excellent job while helping me with my move
Rupi and his team did an excellent job while helping me with my move. They were very gentle with my furniture and the move was faster than I expected. The price was also very reasonable and there were no hidden additional charges.
If I could give more than 5 starts I would. I was very happy with the service I received during my move.
I 100% recommend Rupi 🙂
HomeMove Removals & Storage Exemplary! Amazing service, wonderful to deal with.
Exemplary! Amazing service, wonderful to deal with. Totally professional, great value, packed and moved for us, then promptly collected used boxes. Can't recommend highly enough! Thank you so much to all involved for making the move such a positive experience:)
Joanna Lenaghan
South Yarra
Get n Go Removals are reliable and professional
Get n Go are reliable and professional. They turned up on time and took genuine care of my stuff. They were careful not to dint or scratch anything when moving my stuff out of my apartment and into my new house. They are a great option for removals in that they are an affordable price but still offer an excellent service. It is a small business owned by one guy who works with his mate, no cheap OS labour being used here. Would you use again 10/10
Careful Hands Movers they were very careful in ensuring all out belongings were handled with care.
So lucky with the service provided by Jordan and Ivan for my first time home move at Melbourne.they were very careful in ensuring all out belongings were handled with care. Was very happy with the shrink wrapping of our beds! Thanks guys. Would highly recommend these fellows to anyone!
All The Right Moves were a fantastic service.
All The Right Moves were fantastic. Easy to book, arrived on time, friendly, efficient and professional. Thank you to the entire team for making our move so easy and stress-free. Do yourself a favour and book them for your next move. Thank you Danny, Jimmy, Sam and the remainder of the team. It was a pleasure using your services and we thank you.
Magda B
South Yarra, country Victoria
Removalist Companies Near South Yarra
Removalist Services in Main Australian Cities