Surfers Paradise Removalists
The best movers for your move in Surfers Paradise, QLD.
Why Choose
Industry Top 5 ?
Industry Top 5 is the only place to go when you need a moving company. Our convenient service helps you find removalists that will help solve all your problems with an efficient, professional move that won't break the bank! Fill out our form today and get quotes from movers in your area as well as from the Top 50+ industries in Australia!
Save Time and Money
The time it takes to find a moving company has never been quicker with Industry Top 5. You'll be able to see reviews, contact information, and the location of any moving company in your area and elsewhere in a matter of minutes! No more scrolling through pages of providers or getting scammed by those looking for your hard-earned cash!
We Are Free
We've made sure that our website offers all of the information necessary to make your move a success, without too much trouble! We feature every kind of mover out there: from experienced man-in-a-van types to full-scale interstate movers who are capable of moving your factory to another coast. With 100% free service and no risk trying us out–what could be better?
Real Customer Reviews
If you need a reliable moving company, don't trust just any old business! We provide 100% real reviews from real people who gave feedback on their service experiences so that your mind can be put at ease. Our featured movers have proven track records of excellent work and they've got the satisfied customer stamp to show for it!
Easy to Use
We know how busy life can be, and we realize that you're probably not interested in going back-and-forth with multiple businesses just to get a measly quote. So let us help! All it takes is filling out one simple form and you'll have access to all our catalogue of local providers from your area/s of interest who can take care of all your moving needs!
Comprehensive Information
When you're looking for a furniture removal business, there are so many details that need to be considered. You don't want another headache on your list! But we've compiled all of our information about every mover worth your time and business out there to help you make up your mind before hiring them. Navigate to any provider on our site and find what they offer and their prices, reference that against reviews from other customers who have used their particular service already, and get insight into whether or not it will suit YOUR needs perfectly.
Local Services
Surfers Paradise removalists are the answer! Need help getting from A – B? Want an easy way out transporting all that junk by yourself without lifting so much as one finger or using up your entire day? Give our friendly movers a call!. They'll come to pick up everything in one single load while working hard until it's time to call it a job well done!!!
Surfers Paradise Furniture Removals
Surfers Paradise is a suburb on the Gold Coast of Queensland, Australia. In the 2011 census, Surfers Paradise had a population of 14,508 people. It is one of the most popular entertainment destinations in Australia with over 11 million visitors every year and has over 5700 accommodation rooms and hundreds of restaurants, cafes, and retail shops. It neighbors Broadbeach, Southport, and Broadbeach Waters.
Why do people move to Surfers Paradise?
People's reasons for moving to Surfers Paradise are diverse. By and large, Surfers Paradise has a highly variable population because the number of people moving in and out is greater than other suburbs in Australia. Many come from other parts of Australia, New Zealand, or internationally thanks to its bustling tourism industry. Most residents, however, are locals who are born and raised in the area and enjoy the climate and local attractions.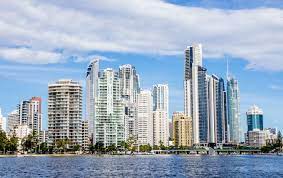 How many people move to Surfers Paradise each year?
In 2011, it was estimated that over 1750 people moved to Surfers Paradise from within Australia. In total, there were 3140 new residents in the area, which is a 2.9 percent change from its population of 13700 residents in 2006. But even with the population turnover rate being rather high, you can expect to have more people moving in than out, which means there are plenty of movers to choose from if you're considering.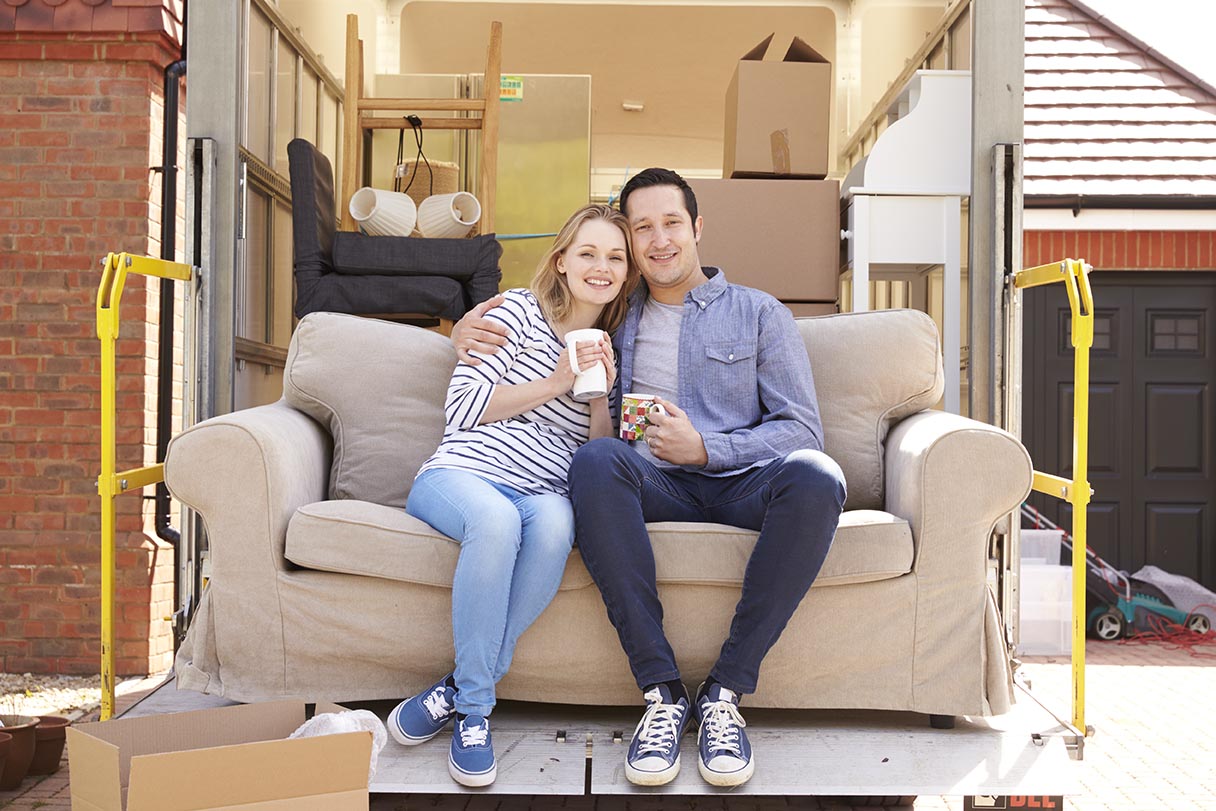 Moving to Surfers Paradise? Get a removalists Surfers Paradise quote today!
Surfers Paradise is home to some of the best furniture removalists in all of Australia. They'll come and pick up your old stuff AND put down the new stuff without having you lift a finger! Not only that, but they also work with companies other than yours if, say, you need to store your items somewhere locally before moving into your new place.
You can't go wrong when you hire the best! Hiring professional removalists is like calling up a friend to help with your move–only you're calling actual experts. Our pros take pride in their work and live to exceed all expectations by delivering service that's second-to-none!
No-Nonsense Gold Coast Removalists for Your Move
We're on one mission, to provide you with the best possible service so that your life is made easier. We have gathered real reviews from our movers' previous customers and compiled all relevant information you're ever going to need about hiring removals companies for a smooth move! Get help from industry experts who know what they are doing by browsing through Industry Top 5 today!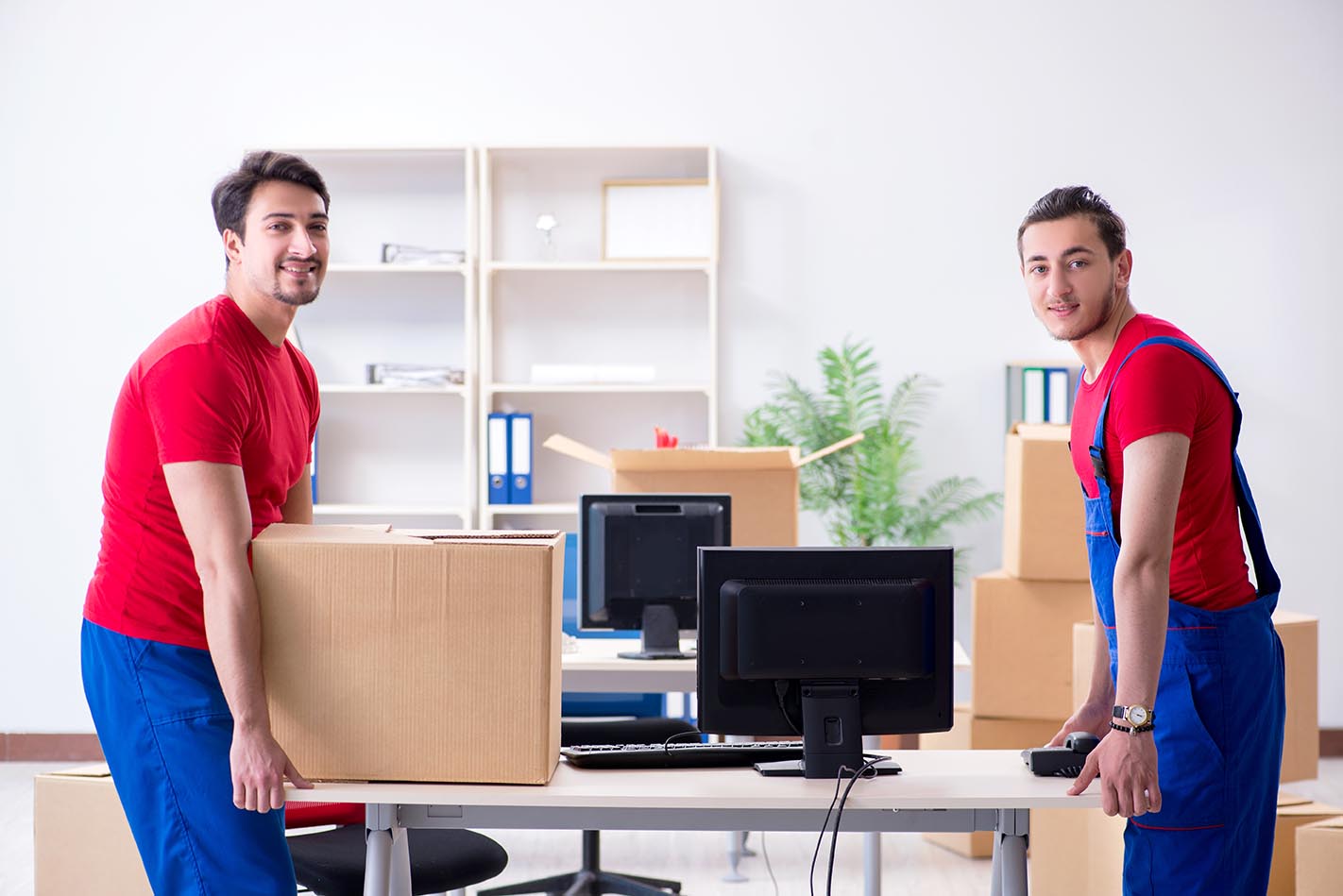 Home and Local Removals
We've got you covered! Whether it's near Surfers Paradise or any other suburbs, our Surfers Paradise-based experts know how to pack things safely. They use quality packing materials so your belongings don't get damaged during transport and will even go out of their way for large fragile objects like furniture—saving time on re-boxing at the new place when we arrive with everything still in one piece. Plus, they offer comprehensive insurance cover for your belongings, so all risks are minimised from your end.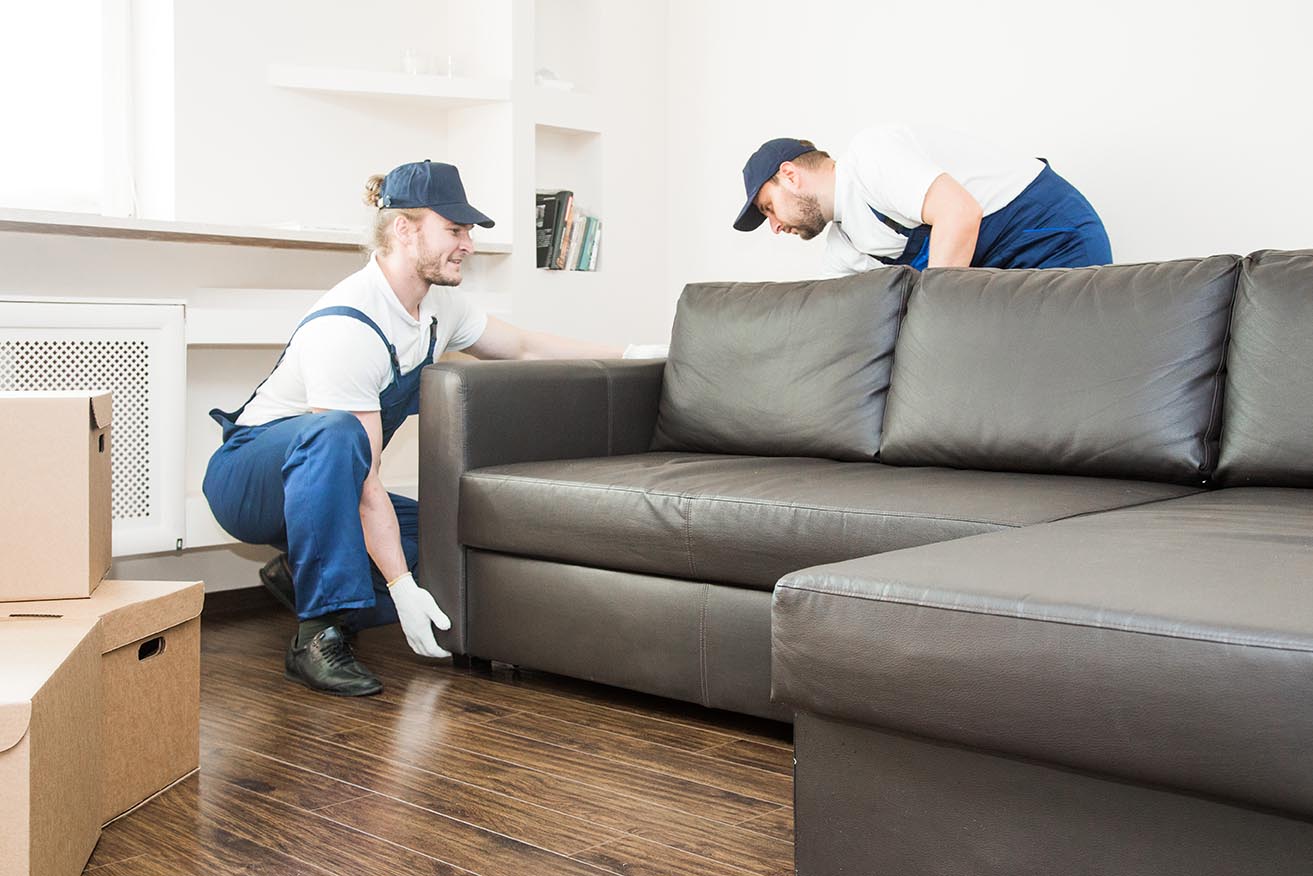 Office Relocation Services
They've seen it all – from the small apartment to corporate headquarters, and they have a lot of experience with moving your office relocation process as easy and stress-free for you! Our movers will pack up all that's necessary into their trucks and deliver them safely to their new home or storage unit. Put your fears to rest: everything will be taken care of by qualified and certified professionals who know what they're doing and what it takes to make office relocation a success.
Interstate Removals
Interstate removals can be a pain! More bumpy roads and crowded highways mean more potential damages to your belongings, not less. And that's before you factor in real stress for yourself during this important time of transition! Don't worry: our specialist interstate removalists have what it takes to take your belongings to your new home without leaving the slightest dent on anything, be it your precious china or your favourite pool table. Say goodbye to your interstate moving problems and hello to settling down at your new home.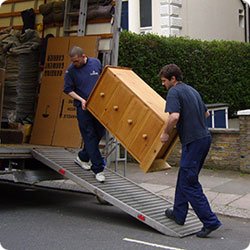 Storage Services
Is your lease over but you're yet to get the keys to your new place? Let our expert removalists pack up all of your things and store them for you. They will carefully remove any furniture from our truck before placing it in one or more secure storage facilities till it's time to go forward with your move. Just let them know about how much storage space is needed–they'll go through every connection available on their network of storage business to find what's best suited to your circumstances!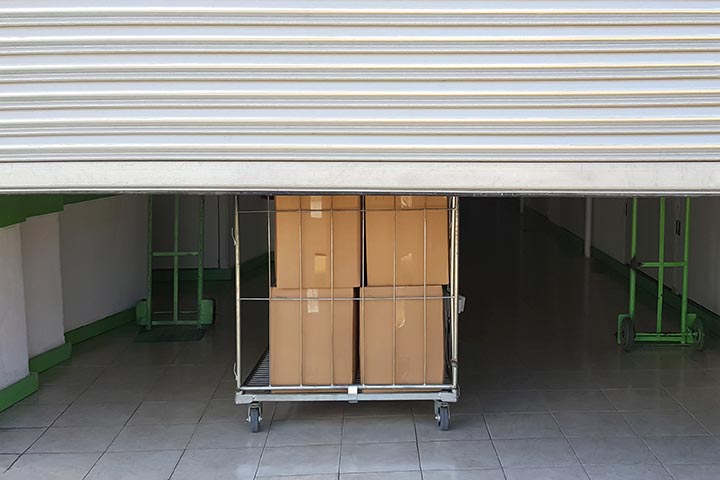 Expert Packing and Unpacking Services
When you're ready to make that big move, don't worry about the details; let our team handle it! Our movers are experts in packing and unpacking everything from boxes up right down every last item. You won't even need to be there to make it happen: our professionals know exactly which items should go where and will take care of unloading everything on your new home. They'll do all of the work from start to finish; you don't have to do anything except do what you do best.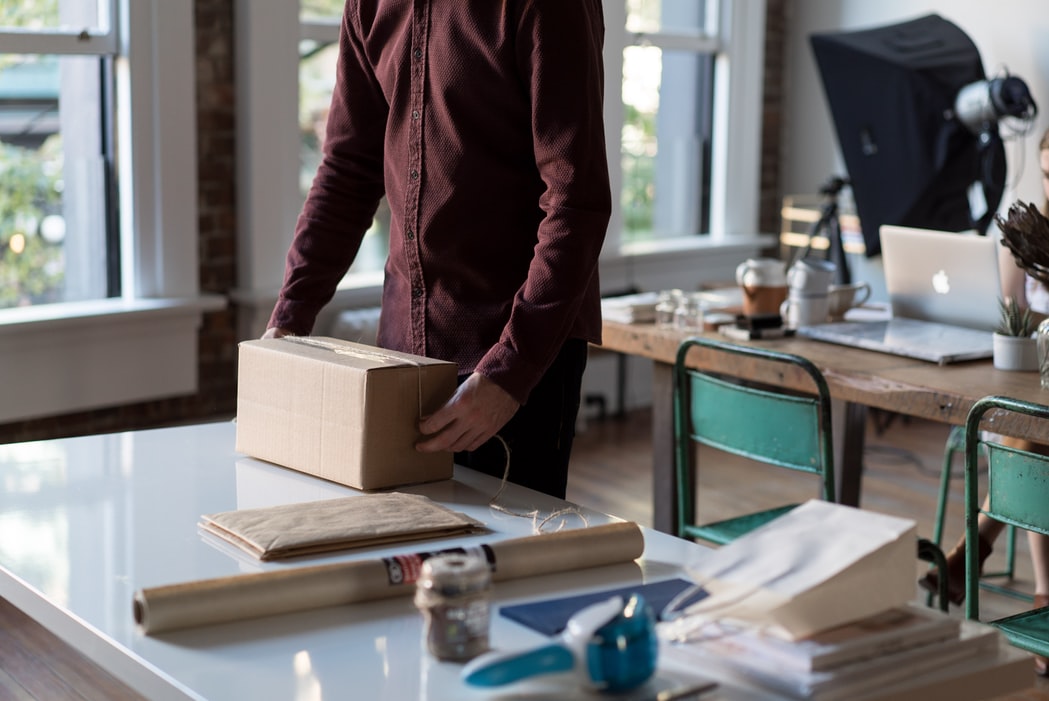 Hiring a Surfers Paradise Removal Company You Can Trust
Hiring movers can be a daunting task, especially when you're looking for quality and expertise. But it becomes nearly impossible if movers themselves aren't transparent enough with what they offer. You would then have to spend hours on their website trying to make out what's covered or what's not. Worse, you might even have to pay them a personal visit just to figure out if their drivers are licensed or if they have an insurance policy in the first place. That's on top of making sure their pricing stays within your budget.
Surfers Paradise has plenty of movers, but it's not that easy finding someone actually worth your dollars. Need a company that can handle your move without the hassle of vetting and research? Industry Top 5 is the solution you've been looking for. The professionals we feature have plenty of positive reviews and hundreds of satisfied customers. They are the best in town for tough jobs like yours! Whether you're moving to nearby Sunshine Coast or all the way to Perth, you can't go wrong with our pros!

Furniture Removal Services in Surfers Paradise
You deserve to have your things moved with care and attention. We've got the team for you! Our experienced movers provide a variety of services, including:
Full-Service Relocation Services
Stress-Free Furniture Removals
Hassle-Free Office Removals
Packing and Unpacking Services
Quick Delivery of Belongings
Brisk Transport and Storage Company Services
You can expect stellar-service removalists to:
Give expert and friendly service
Offer professional service options to scale
Take the utmost care when moving all your belongings
Frequently Asked Questions
You can find the best movers in your area by browsing through professional listings on our site.
You can usually get great deals on interstate removalists if you are flexible with dates or how long you want them to take (for example, 3 movers for 2 days instead of 1 man for 4 days).
Our movers require access to your home so they can safely move your precious belongings.
There are several factors that affect the cost of the move, such as vehicle size and required time for moving (which is often more expensive during business hours). Get a quote from our customer service department to get an estimate based on your specific situation.
There are three main kinds that our movers use, depending on the size and particular need of the move. Storage services available in Surfers Paradise include:
• Public Storage Units – Can store household goods, office equipment and other items for a defined period of time.
• Gelcoat – You can use this for short-term or long-term storage, depending on the space required and your personal preferences. Most self-storage units are equipped with basic amenities and safety features.
• Mini Storage Units – Ideal for long-term storage of household goods, office equipment and other items. These units typically have access to basic amenities and security measures.
Recent Removalist Reviews Near Surfers Paradise
Have used Gold Coast removals twice now.
Have used Gold Coast removals twice now. On time no fuss and jobs done. Recommend for a stress free move! The owners have been locals operating the business for years and years.
3rd time we have used Easy Moves.
3rd time we have used Easy Moves.
Ian works tirelessly, no sitting down on the job.
We will be using Easy Moves next time we move too. Highly recommend.
Thank you Rob and Ty for your excellent service.
Thank you Rob and Ty for your excellent service. They moved our 3 bed home with care and didn't waste time.
Super easy quote and booking online and the owner Kristie called the day before to confirm and was a pleasure to deal with. Another company quoted 7 hrs and $1400 for the job. GC Local moves did it all in 3 hrs and it only cost $360! Thanks again guys.
The whole team from Don's removals was fabulous.
The whole team from Don's removals was fabulous. Amy's helpfulness made the whole process of moving easy. The guys who collected and removed the boxes were fast, friendly and efficient.
An excellent company to deal with.
An excellent company to deal with. Paddy returned calls promptly and kept me in the loop, on the whole process. The movers were both very professional, polite and helpful. Amazingly hard working and fast. The flat hourly rate was also kind to my budget. Much better than any of the other quotes I received. The QLD border closure made moving interstate very difficult for me, but it was not a problem for them. My next move will be with them, too. I highly recommend them.
Justin and his employees were professional, polite and personable at all times.
Justin and his employees were professional, polite and personable at all times. Our move was smooth and simple and it was a real pleasure having these lovely men assist. Couldn't recommend them more highly.
Jennifer Turner
Gold Coast
Excellent team! Was a pleasure dealing with Jesse in organising a stressful move.
Excellent team! Was a pleasure dealing with Jesse in organising a stressful move. Boys were super friendly, hard working and professional. They took great care in moving our furniture and belongings from A too B while getting the job done quick and efficiently. Would highly recommend Runaway Bay Removals!!
I highly recommend these guys!!
I highly recommend these guys!! I want to shift my furniture and other belongings from Gold Coast to Brisbane. They came on time & moved my stuff delicately. They were friendly, polite & helpful. Their prices were reasonable and I'm happy with their service and their hard work.
I have used Ben Payne and his team twice for local removals on the Gold Coast.
I have used Ben Payne and his team twice for local removals on the Gold Coast. Ben gave me professional, efficient and friendly service at an affordable price. Nothing was too much to ask and they took all of the stress out of moving day. I highly recommend this company and will use them again.
Great company. The guys didn't stop until the truck was loaded.
Great company. The guys didn't stop until the truck was loaded. Delivered on time. Didn't stop until the truck was unloaded. Told me everything that was going on. No damage to our belongings. Very careful. Great work guys.
Moved from a 2 bed until yesterday (13th) on the first floor.
Moved from a 2 bed until yesterday (13th) on the first floor. The Guys (can't remeber there names, baby brain) turned up early and ready to go! Within 40 minutes half of my stuff was out and they did not stop for a second for the hole 3 hours. I could not recommend this company enough, great prices, great guys and super quick! Thankyou again.
Thank you to this people for helping me during my home transfer last week.
Thank you to this people for helping me during my home transfer last week. I will recommend this to my friends. The company service is awesome. Keep up the good services! Cheers!
I gave these guys a moving task that I didn't think could be pulled off without a crane.
I gave these guys a moving task that I didn't think could be pulled off without a crane. They moved my 8 person spa out of a nightmare backyard with tight corners, shingle, through a narrow side gate and onto the truck all with a can-do attitude and smile on their faces. Not once did the spa suffer any significant knocks or scratches and arrived safely to its destination. Before you hire a crane and waste $1000's contact these guys first. They are so skilled and knowledgeable they might just be able to move your item without the need or expense of cranes
Life In Pictures
Gold Coast
I will be using this service again for my next move
Thanks again for a easy move.
I rang Nick two days before I needed to move
He said there was no problem he could arrange for two men to come with a truck
On the day I moved they arrived on time and went straight to work. They were so professional and efficient. Everything arrived at my new destination perfectly
I will be using this service again for my next move
Thanks again for a easy move
Awesome guys. Fast and very easy going, nothing is a problem for the boys.
Awesome guys. Fast and very easy going, nothing is a problem for the boys.
Would recommend this company to everyone for there move, thanks heaps Jeff.
5 ⭐⭐⭐⭐⭐