Kangaroo Point Removalists
The best furniture removals services in Kangaroo Point
Why Choose
Industry Top 5 ?
We know that finding a local moving company can be tough, and even downright expensive sometimes. That's where we come in! Industry Top 5 is the place to find industry-leading professionals from Australia's top 50 industries, and up-to-date information on all suburbs in any state or territory. If you're looking for experts to help you with your move, you've come to the right place!
Save Time and Money
You can finally stop spending hours searching the internet for important information about your move. Industry Top 5 will provide you with all of this and more, including detailed information about any removalist company as well as reviews from verified customers who have made moves recently near where you live or work!
We Are Free
Give us some details about yourself and what type and size of move you'll need and find that perfect team in minutes not days–all without paying a single bob!
Real Customer Reviews
Worried about getting scammed by a shady removalist company? Review research is key to ensuring you find the right people for your move, but it also takes a significant toll on your time and your pockets! With Industry Top 5, you get to skip all that hard work and go straight to getting quotes from top-rated movers near you. We only feature movers with a history of effective and safe removals, backed up by consistent reviews noting their quality service.
Easy to Use
Find a removalist that matches your needs in minutes. Just fill out the form with some information about yourself and what type of move will work well for your situation, then see all the available companies that suit your criteria! No need to go back and forth with multiple firms when we've got everything compiled into one convenient list.
Comprehensive Information
We know that there are a lot of companies out there promising the world, but what good is everything if you can't find someone who will actually do it? We've compiled every single detail about our removalists so you don't miss out on any crucial information for your move. Don't believe their claims? Check their reviews and see what their previous customers are saying! It's literally never been easier to pick your perfect moving company!
Local Services
When you're moving, it's important to have professionals handle your goods. Our locally-owned and operated furniture removals professionals know the area like their backyard and will take care of everything from start to finish! That goes for wherever you are in the country, so use us and find a local removalist near you today!
Professional Furniture Removalists in Kangaroo Point
Kangaroo Point is a residential and industrial suburb in Brisbane, QLD. The area is named after the two large rocks located on the southern bank of the Brisbane River. According to the 2016 census, Kangaroo Point has a population of 1,424 people. It borders Fortitude Valley to the north and Kelvin Grove to the south. Kangaroo Point is Brisbane's second-oldest suburb and was originally known as Woolloongabba Post Office when it was first opened back on 1 January 1891. It was renamed Kangaroo Point by 1899.
How many people move to Kangaroo Point each year?
Kangaroo Point is one of the most popular areas in Brisbane, with an average of 757 people moving to Kangaroo Point each year. This accounts for over 1% of Brisbane's population! It also features some of the best views in Queensland, including a perfect view of the Story Bridge and South Bank Parklands.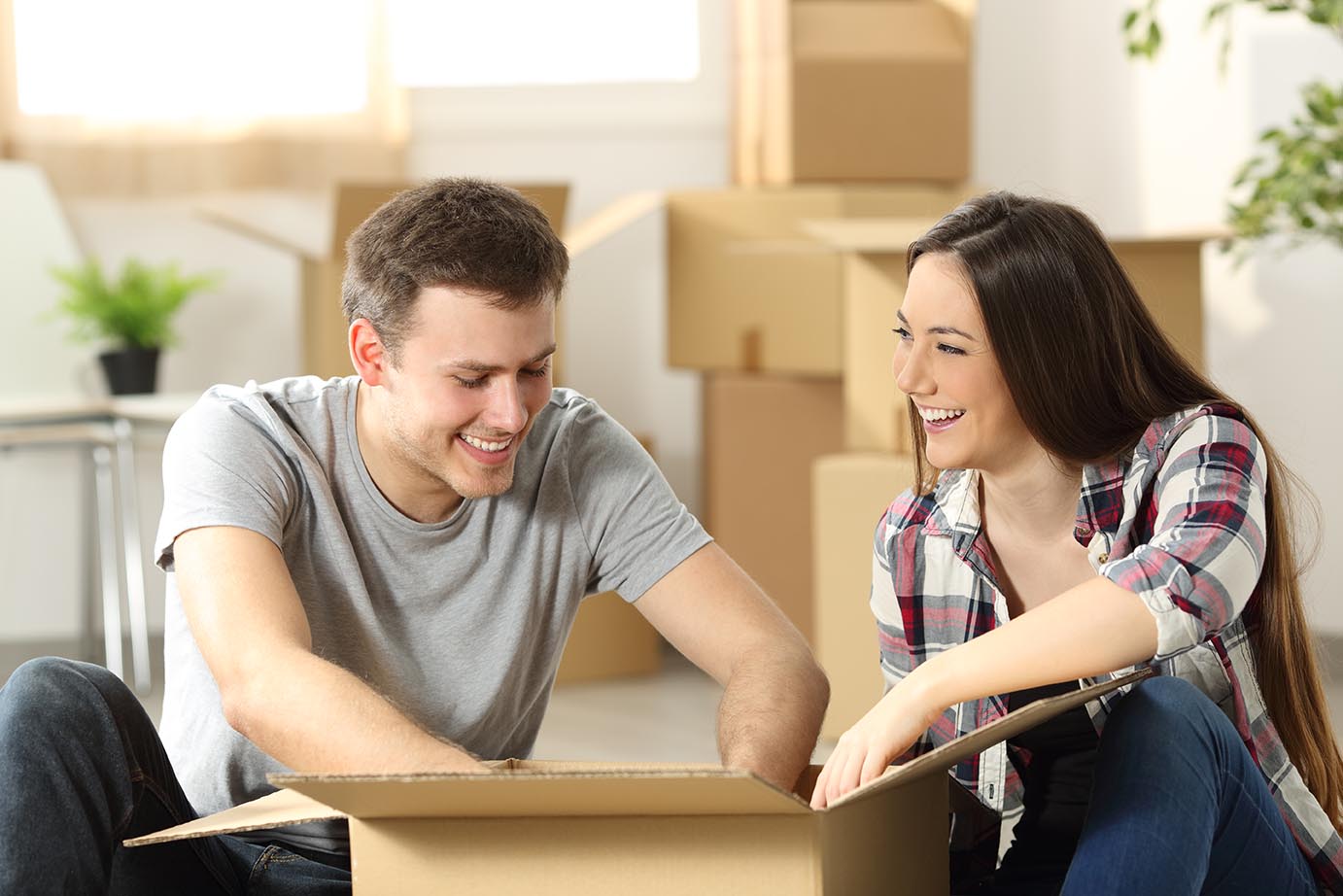 Is Kangaroo Point suited for families?
It's no surprise that Kangaroo Point is one of the most family-friendly suburbs in Brisbane. With large, modern homes on quiet streets and easy access to ferry services taking you across the river, Kangaroo Point has everything you need for a relaxing way of life. It's also close to shops and award-winning schools including Kenmore South State School as well as East Brisbane State school.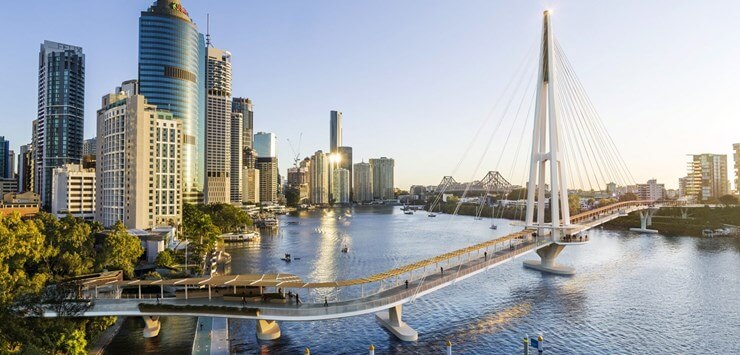 Moving to Kangaroo Point? Hire a Removalist Today!
Thanks to its popularity, Kangaroo Point has a lot of moving companies located in the area. This means that you can find a removalist near you without any trouble!
Your move is important to us! Let our expert movers worry about the details. They will do everything in their power to make sure your transition goes smoothly in or out of Kangaroo Point and will make sure your move happens with precision by having only seasoned removalists on-site. No matter how big your move is, you'll only get the best talent available! Go with Industry Top 5 and get a free quote today from one of our Brisbane removalists!
Expert Furniture Removal Services in Kangaroo Point
Moving house is no small feat; you don't want just anyone handling your belongings. You need people who actually care about moving your items safely into your new home and know how to do just that. Our team of hard-working professional removalists will take care and attention from start to finish with your belongings so that nothing gets damaged or lost along the way! Our catalogue has every mover you'll ever need: expert removalists who are trained and equipped to handle heavy furniture and delicate family heirlooms. They're literally the best in the business, so if you're moving locally, changing offices, or relocating to another state, you couldn't do better than our providers!
Home and Local Removals
You can rest easy knowing that your items will be safely delivered to the new address without any damage. Our removalists are experts in moving large and fragile objects which they carefully wrap and dismantle (only when needed!) for protection during transport. This way, you'll arrive at your destination with your belongings looking just how they did when first packed!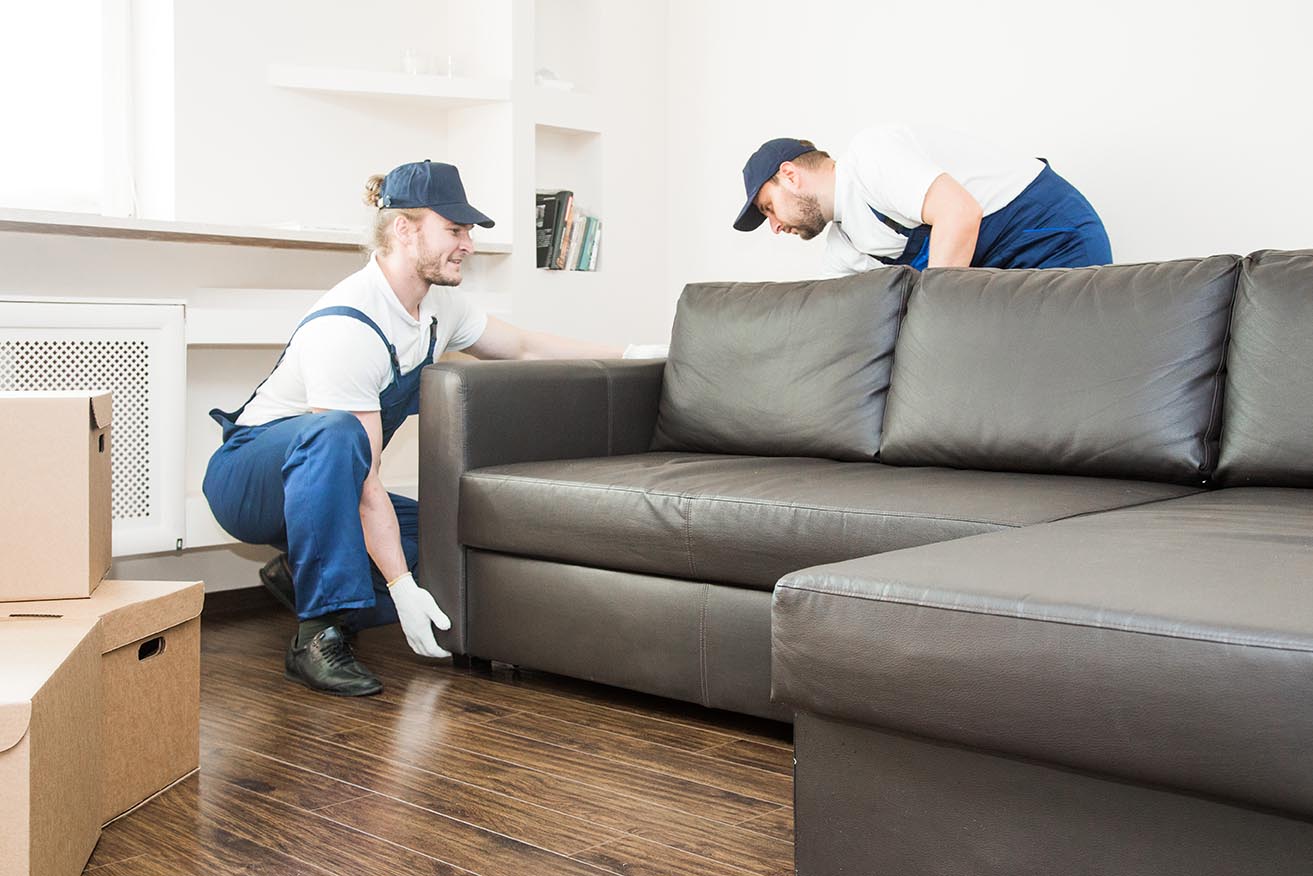 Office Relocation Services
When you need to move, whether it be across town or to a different state – office removals have never been easier! Let our Kangaroo Point removalists do all the heavy lifting for you! They'll bring packing materials and quality moving boxes so there are no damages done during transport or upon arrival at your new place – all while handling most tasks by themselves!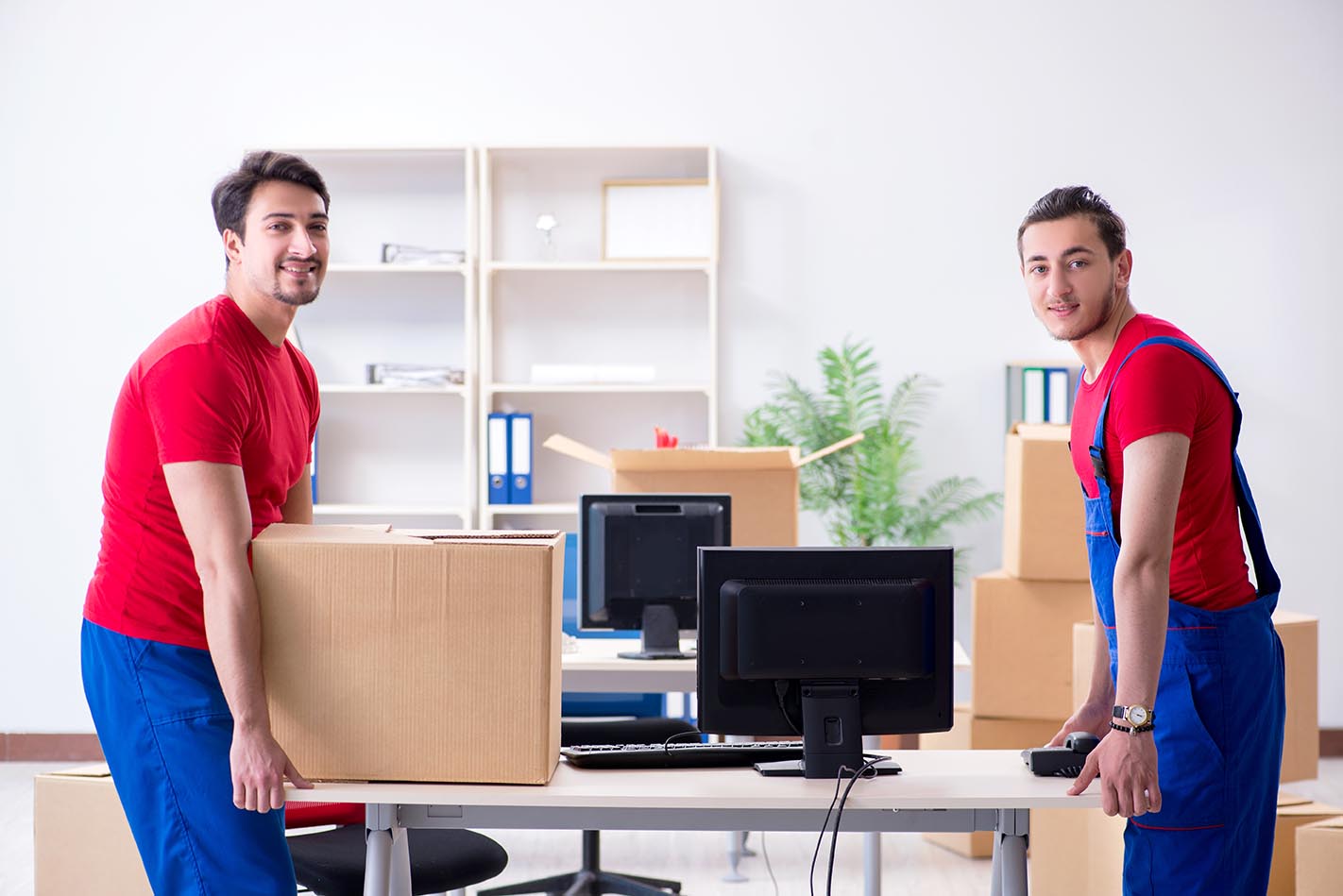 Interstate Removals
An interstate removalist job requires more finesse when it comes to packing and loading your items into the truck. Longer distances mean more opportunities for damages and mishandling. But with experienced hands taking care of all your belongings, you can put your mind at ease because your artwork or valuable items are being treated with the same love and respect that you give them.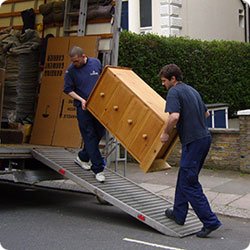 Professional Furniture Removalists in Kangaroo Point
If you're looking for removalists in Kangaroo Point, Industry Top 5 is the place to be! We have a comprehensive list of certified and experienced professionals who can help make your move go as smoothly as possible. Plus, our real customer reviews will help give you peace of mind that you're making the right choice. Our removal companies in your area offer removals insurance and will provide end-to-end moving solutions for your next move!
Expert Packing and Unpacking Services
Give us a call if you need your items packed, transported, and unpacked. Our professional movers will handle all of the moving labor for an affordable rate that saves time so it's not necessary to waste precious days wrapping up before selling or downsizing!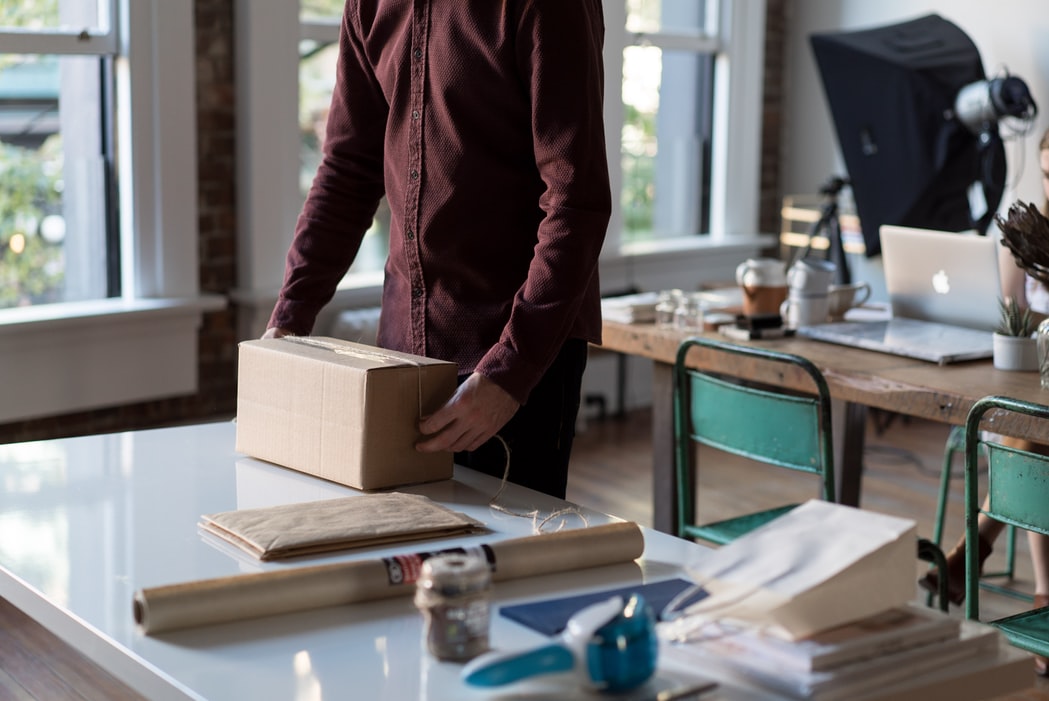 Brisbane Movers You Can Trust
Is your mover experienced enough to handle your type of move? Do they ensure your items against potential damages during the move? Are they licensed to move your belongings in the first place? Most of these details are often hidden in the background, buried under (usually empty) promises of speedy delivery and quality service. With Industry Top 5, though, there's absolutely no need to worry about getting a subpar removals service. We feature only certified, top-reviewed professionals who offer protection against potential accidents or damages caused by movers while transporting your goods!

Kangaroo Point Furniture Removals: What to Expect
You can expect the most experienced removalists in town to help with your task. Whether it's interstate or just across town, you'll be getting top-notch service from our dedicated movers! They will help you by offering the following key services:
Full-Service Relocation Services
Stress-Free Furniture Removals
Hassle-Free Office Removals
Packing and Unpacking Services
Safe Delivery of Delicate Belongings
Public Transport and Storage Company Services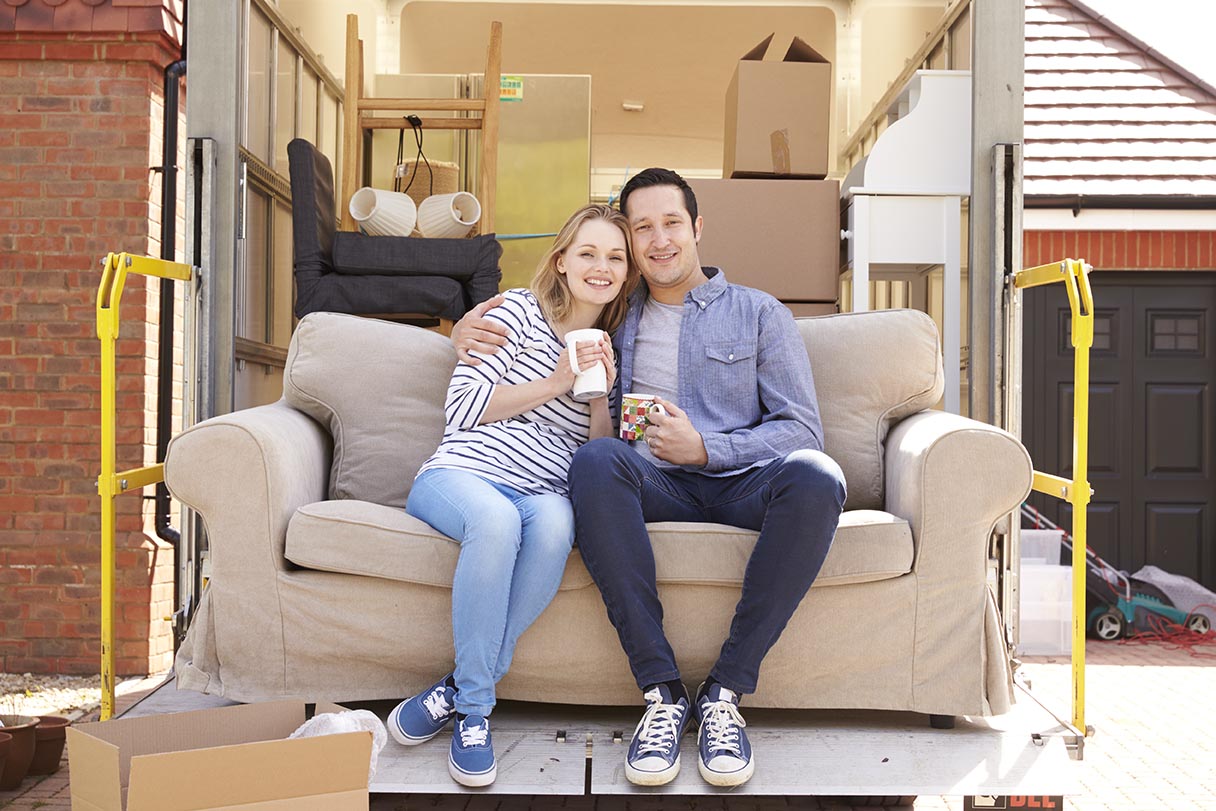 You can expect stellar-service removalists to:
Aim for customer satisfaction
Offer professional service options to scale
Take the utmost care when moving all your belongings
Provide overall fantastic service
Frequently Asked Questions
Browse your Yellow Pages for removalists near you, look for removalist businesses on Facebook, ask around, and visit the ones you found to get quotes. OR, you can just go to our homepage, type in your information and what you need, and get a list of local movers near you!
Our movers in Kangaroo Point are dedicated to helping you move all your belongings! They offer house, office, and furniture removals of all sizes and types.
The overall price depends on what services you need when you plan to move and the size of your relocation.
The type of removals service you need is a factor that affects the overall price. If you only need labor for box-lugging or unpacking, your cost will be lower than if you wanted full packing and removal services! Another factor is how big your relocation is – this means more trucks, movers, and time on site to move all of your items. You can (and should!) estimate this ahead of time so you'll know the total cost before moving day comes around!
Trustworthy furniture removals services will offer you many benefits compared to friends and family, including the following: being insured against potential damages, providing detailed quotes that include all fees, offering both carry-side and load-side labor at affordable rates compared to non-professionals! Also, only skilled removalists know how to properly protect your belongings to prevent
That depends on what type of move you're planning! If it's an interstate move or if your home is large, go with a licensed company that provides quality service from seasoned pros. If it's a small relocation within the same state, though, you can opt for more budget-friendly options that will get the job done without putting a dent in your wallet!
Recent Removalist Reviews Near Kangaroo Point
Optimove are by far the best removalists i have ever used!
Optimove are by far the best removalists i have ever used! Tony and Razor were great, quick at getting furniture wrapped and carried away, but still very careful. My whole move took half the time I expected, and their friendliness and service made it that much better. No one likes to move homes, but these guys made it so easy, will definitely use again and highly recommend!
Sheldon Rautenbach
Brisbane
Kangaroo Point Removalists Great service and great price.
I would highly recommend this company – so easy to deal with and so professional. Wayne was really helpful with the booking and Rocky and Corey were simply wonderful with the move from Brisbane to the Sunshine Coast – very quick and efficient and so careful with our household goods. Great service and great price.
Mini Movers Fantastic Job
I have used Mini Movers a few times, but the outstanding effort they did moving my in-laws has to be commended. The did a fantastic job and the move was difficult as they had to do a lot of double handling and lots of walking. They powered through the day with no break and everything was moved without drama.
Melkuin Movers Great Service
Great service. Professional and timely and careful with our items. Both Seb and Mo were both fantastic and recently moved our furniture for us. Nothing was too much trouble and even connected items like washing machine for us. Can not recommend them highly enough.
Janelle Ockenfels
Brisbane
Book a mover Many thanks for a job well done.
Highly professional, and friendly movers. I highly recommend Book a mover for fast and reliable service. Many thanks for a job well done.
I recently used Brisbane Removals and found the team to be extremely professional though the entire process.
I recently used Brisbane Removals and found the team to be extremely professional though the entire process. The team that moved me on the day arrived on time took great care of my possessions treating it like it was their own. Would definite use them again.
I had the best experience with North Sideremoval Sqld.
I had the best experience with Northside. Firstly, the office was super helpful and friendly. Then we had three fit, hardworking blokes – Rob, Chris and Andy do a difficult house move. My wife and I were so impressed with their work ethic and output. Finally, there were no hidden costs, it was exactly as quoted. Will go with these guys again 100%
Premier Removals Fantastic Job
Superstars! Hats off to Michael, Omar, and Jason they did an absolutely fantastic job with our move, and it was tough (moving out of a 3 story walk up) with very difficult access. Turned up on time, took on the stairs without question, and got us moved out and moved in in 1 day. We have no hesitation in Highly Recommending Michael and Premier Removals to our friends, relatives and colleagues – 5 stars
Giffen Furniture Removals The men doing the move were courteous, quick, and helpful.
I chose Giffen over a number of other removal business I had contacted and dealt with Chris and Jo at all times. I found them quick to respond and always helpful. Stay in touch with them as the move gets closer and ask the questions you need answered so as to be assured that everything is going as planned. They were spot on time to move our goods and delivered them interstate the next day, quicker than I expected. The men doing the move were courteous, quick, and helpful. The price was competitive and I was delighted with the overall service from Giffen. I can't fault Giffen. They are definitely a company you can trust.
Express Furniture Removals Great Experience
Thank you for making this the least stressful move ever! Express Furniture Removals moved us today, yesterday was pre pack. We had over a 140 boxes packed, in a day (so much glassware and kitchen items). Moved in 6 hours (local move). Not a single doorway, paint or bit of furniture dinged at either location. Nothing broken (they helped unpack all fragile items including kitchen, electronics, artwork, etc). Amazing crew. I honestly can not speak more highly of the company and the wonderful people it employs. They truly went above and beyond.
My dealings with River City removals great.
My dealings with River City removals great. Brendan went out of his way for us on numerous occasions. Matt and Dale were fabulous and nothing was a problem on the day. I would definitely use them again.
Faulkner Removals the men demonstrated good team work with uplift and delivery.
My move was done over 2 households, 10 months apart. Due to building holdups, we also needed storage for a short period. Faulkner Removals made everything go smoothly, and the men demonstrated good team work with uplift and delivery. We were very happy.
All Purpose Fantastic Team
We were recommended APT by our neighbours, and have since recommended them to the people moving into our old place. David Fuller from the Gold Coast team was fantastic, professional and the quote was very reasonable. Two lovely blokes turned up spot on 7 am and had our furniture re-homed into storage in two hours. They were so efficient and careful with our furniture and had a sound knowledge of what to pack and in what order. Couldn't recommend highly enough.
Caloundra Removals We have no connection to these guys – just lucky we found them. Thanks guys!
Adam and team were VERY professional. Having used a number or removal companies over the past few years with some awful experiences I can honestly say they were THE BEST by a long shot! They were super easy to deal with, quick and clear communication, the guys on the ground were very professional and made it easy to collect from our elderly father in Sydney without any inconvenience. They then delivered our furniture to the Sunshine Coast and went over and above to cover with a tarp the outdoor items as we were not available. Surprisingly cost effective too so we will definitely use again for our removal needs. We have no connection to these guys – just lucky we found them. Thanks guys!
Expert Removalists Boys were very co-operative and moved our stuff without damaging anything.
Boys were very co-operative and moved our stuff without damaging anything. Very approachable.