Find the Best Lawn Mowing and Gardening Experts in Campbelltown
Lawn mowing and gardening services can be extremely helpful for homeowners who want to take care of their yards but don't have the time or knowledge to do it themselves.
Why Choose
Industry Top 5 ?
Hire the Best There Is
We only recommend the best and the most experienced lawn mowing and garden maintenance companies in the suburbs. We've done all the hard work, so you don't have to sweat the small stuff. We want you always to make informed decisions about who you choose.
No Need to Look Far
You can find skilled and affordable property maintenance services right within your community. The good thing about hiring local companies is that you can quickly check them out before you hire. Just give them a call and see how it goes!
This Service Is Free
Industry Top 5 offers this service free for everyone. You can also ask for as many initial quotes as you would like so you can compare and decide which lawn mowing company you would like to hire.
Find Out What Others Have to Say
You wouldn't hire a gardening service firm that has terrible reviews, would you? You'll read only honest and genuine feedback from ordinary folks like you! This is why Industry Top 5 has put together reviews from credible sources to come up with a list of recommendations for different kinds of lawn mowing services you may require.
What Services Do Lawn Mowing Companies Provide?
People hire lawn mowing professionals for a variety of reasons. Maintaining a well-manicured yard takes both time and effort, which many people don't have the spare time to do themselves. In addition, many homeowners lack the necessary skills or knowledge to keep their yards looking neat and tidy.
That's where lawn mowing companies come in – they provide professional services that take care of all your yard needs, from mowing the grass to trimming the hedges. So if you're looking for a hassle-free way to keep your yard looking its best, hiring a professional lawn mower is the way to go.
Here are some of the services offered:
Affordable Lawn Mowing Services
Lawn mowers cut and trim your grass to a certain height–this will depend on what type of grass you have and how frequently you want it cut. This service is probably the most common of all landscaping services. It involves mowing your lawn every week, on a pre-set schedule that you choose or that is dictated by the seasons.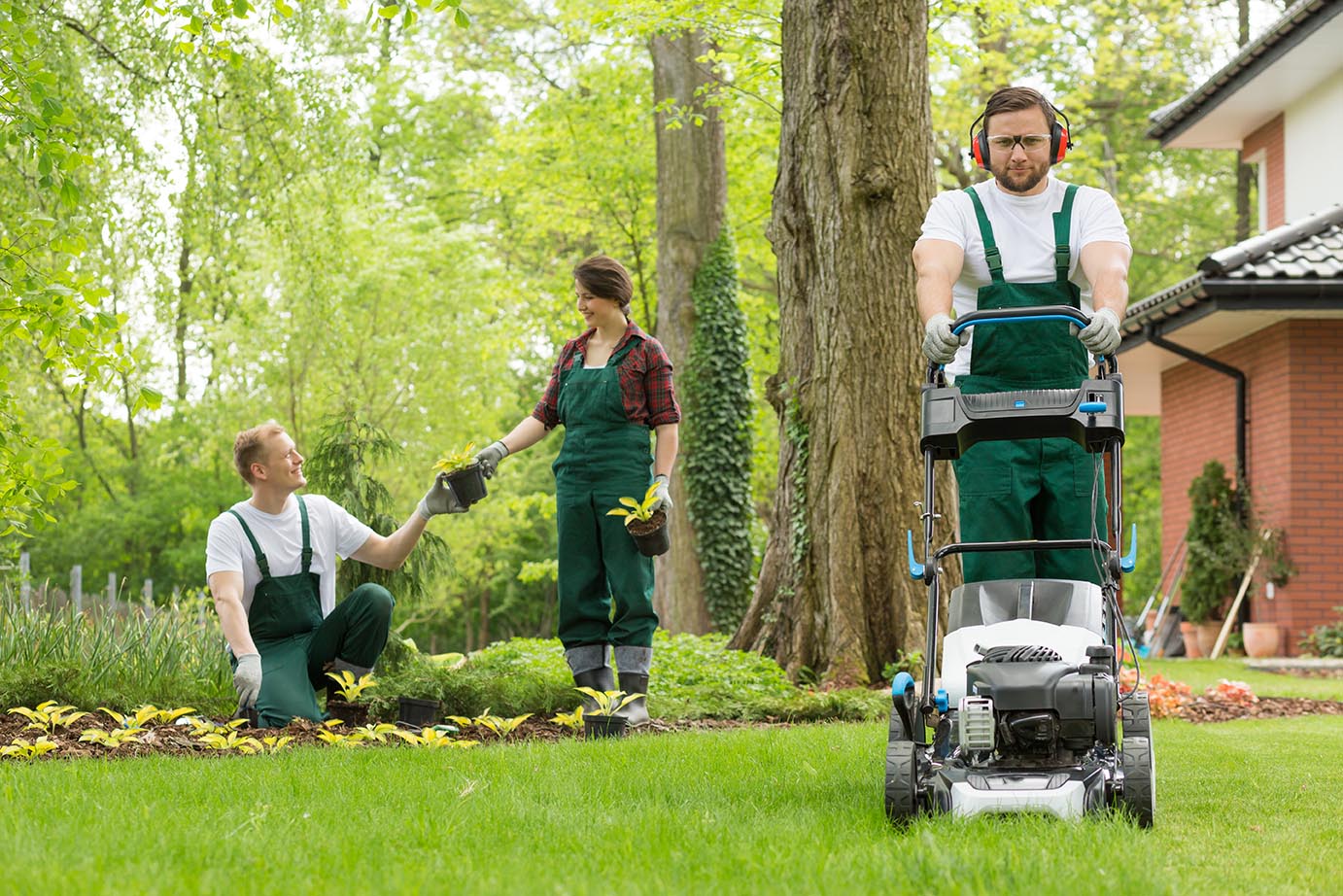 Garden Maintenance
This service is excellent if you have a garden that needs to be maintained for many reasons. For example, maybe your lawn is uneven or bumpy and needs ground levelling. The gardening services staff can also trim bushes, remove fallen leaves, prune plants, handle gutter cleaning, rubbish removal, garden cleanups, garden irrigation, tree pruning, gardening service, and generally keep things tidy through garden maintenance services.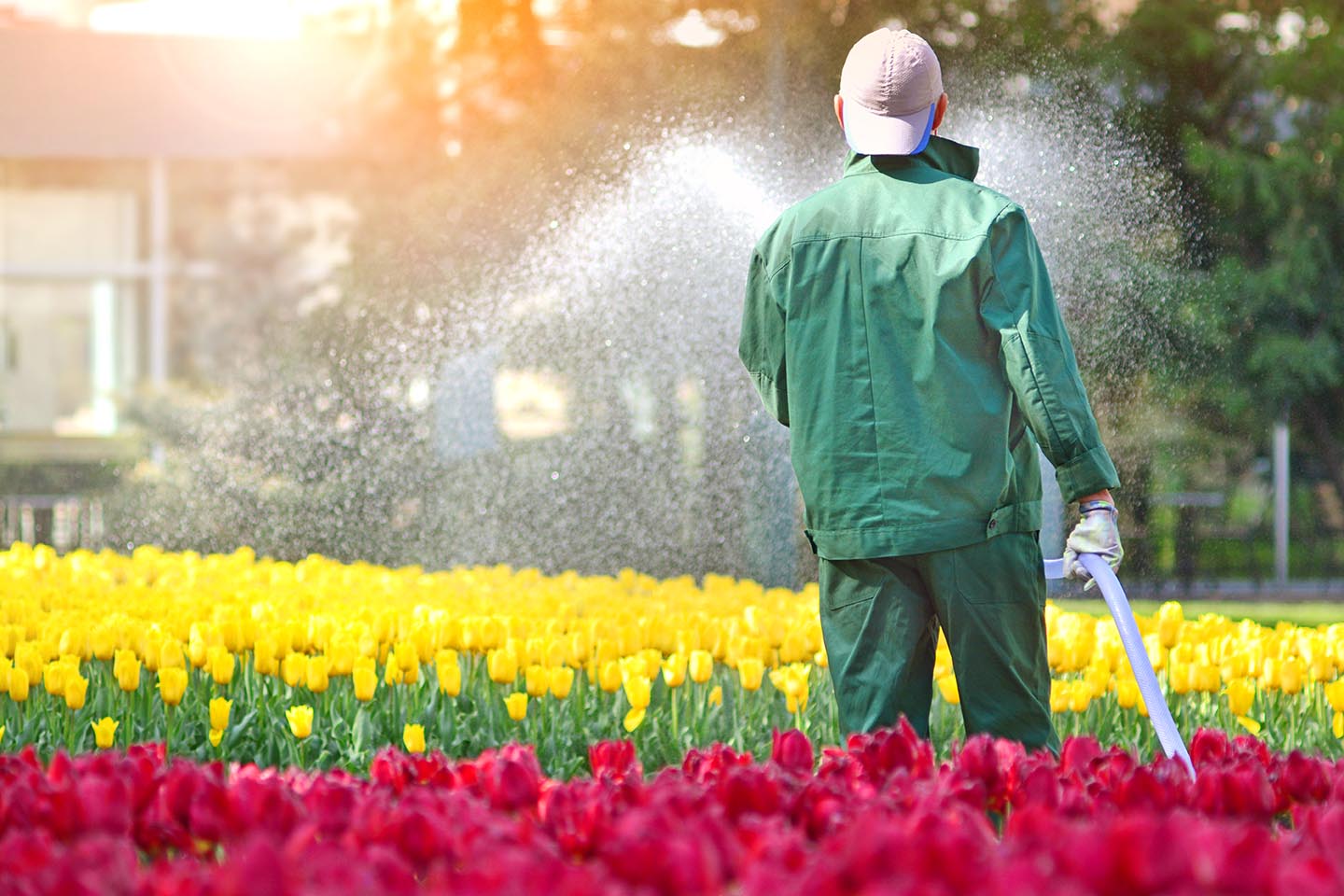 Weed Control
Weeds are one of the most common problems that can ruin even the most beautiful garden or outdoor spaces. That's why professionals use weed control methods to remove them and keep your lawn weed-free. For example, they might spray your lawn with herbicides if the weeds are rooted deep in the soil.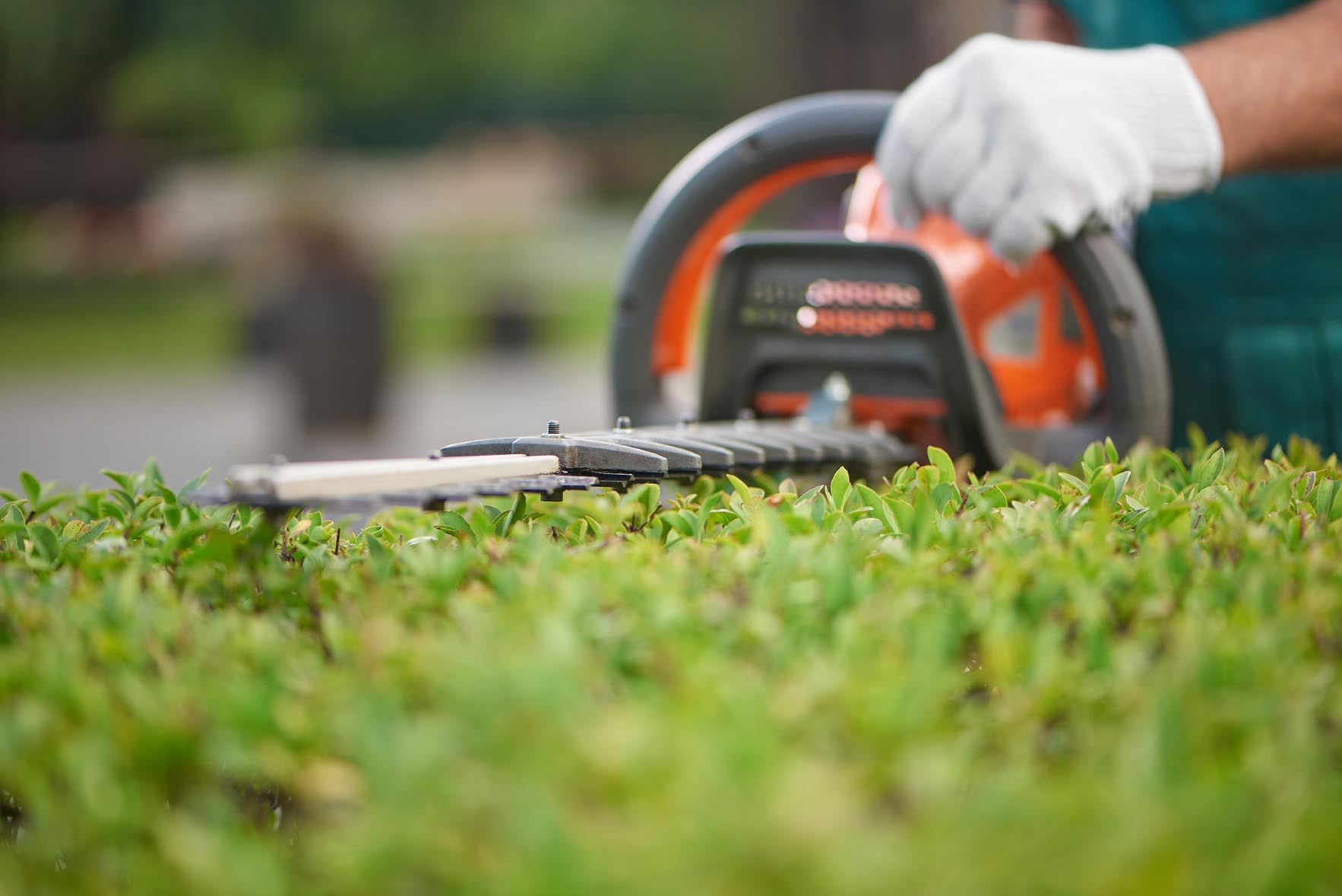 Garden Renovation
If you have an old or outdated looking garden, it may be time to have it renovated. Garden renovation services are designed for homeowners who want to update their garden's design or structure. So if you have an old flower bed that needs to be redone entirely, these experts can help.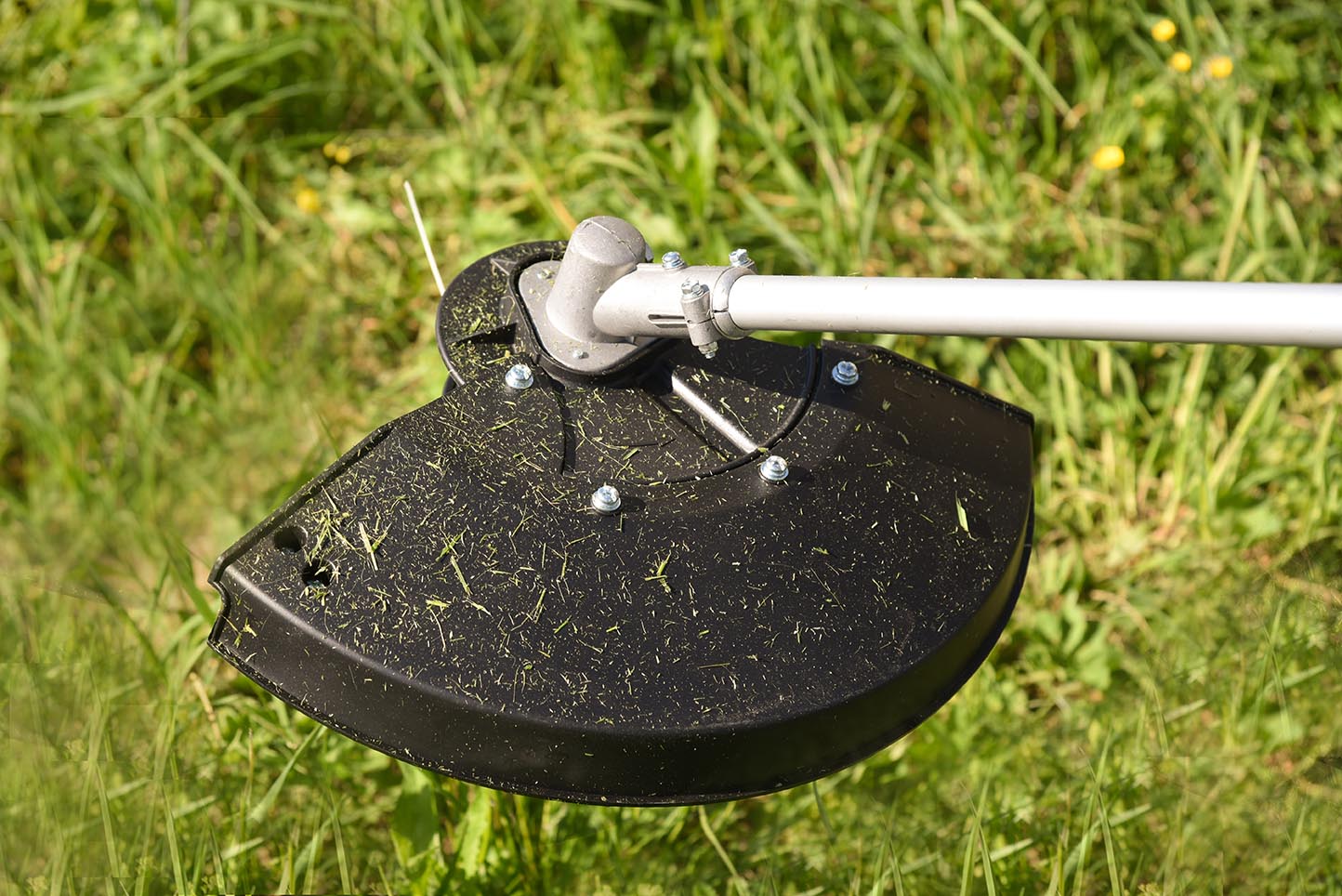 Green Waste Removal
Green waste means anything that is living, like cut grass and weeds. For homeowners who want to remove their whole lawn and plant a new one, these services can also help. They offer waste removal at the start of every landscaping project and rubbish removal and garden clean ups services in Campbelltown. After removing the old lawn and digging out all the roots and weeds, they can leave you with a clean slate for landscape design plans.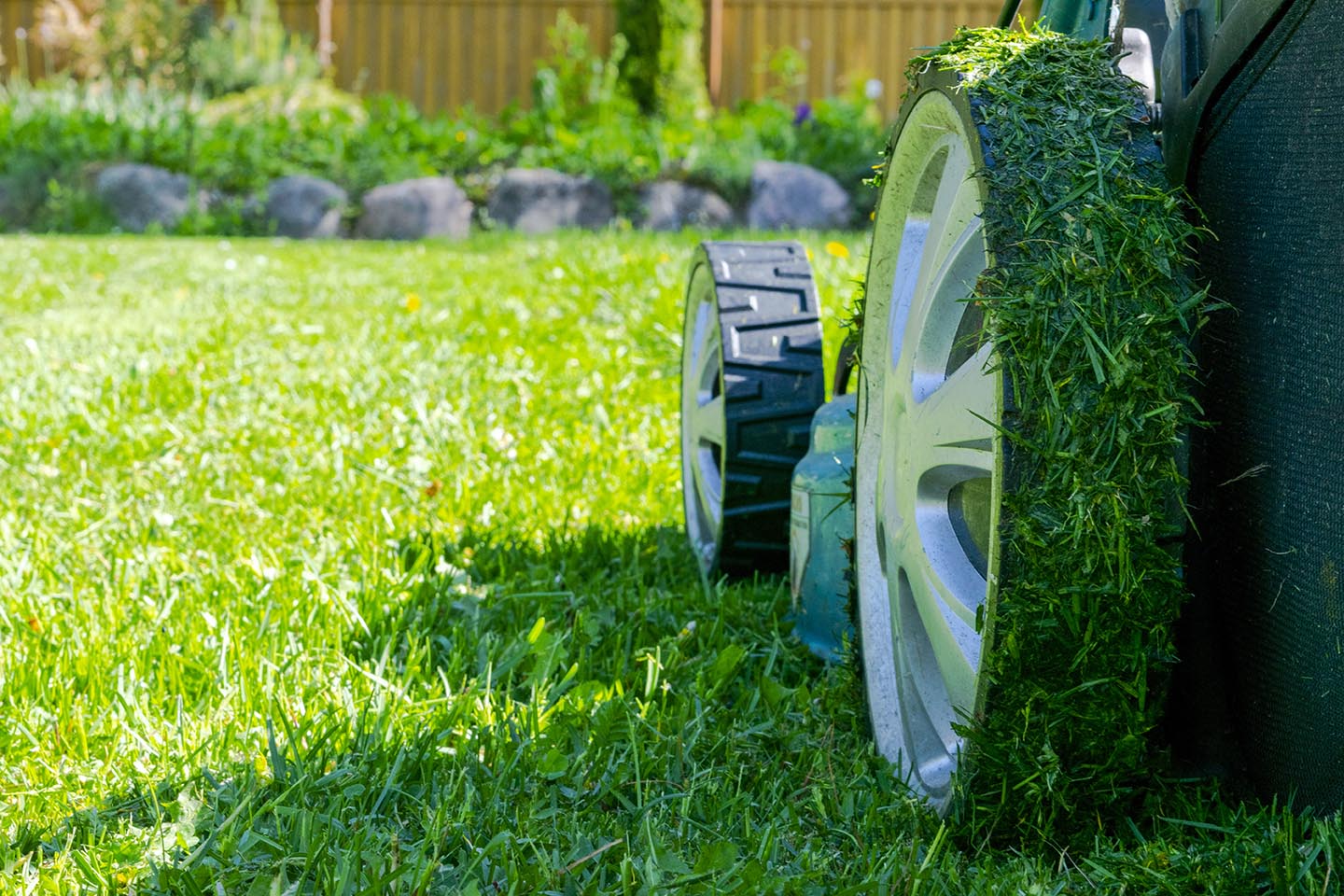 Hedge Trimming
Hedging trimming service is top-rated in places where hedges grow fast. Hedges can get out of hand quickly and block out essential views or damage property. That's where hedge trimming comes in–professionals will prune the hedges to the size you want them, maintaining their shape and keeping them looking neat. They will also remove any dead branches or leaves, so your hedges are always healthy.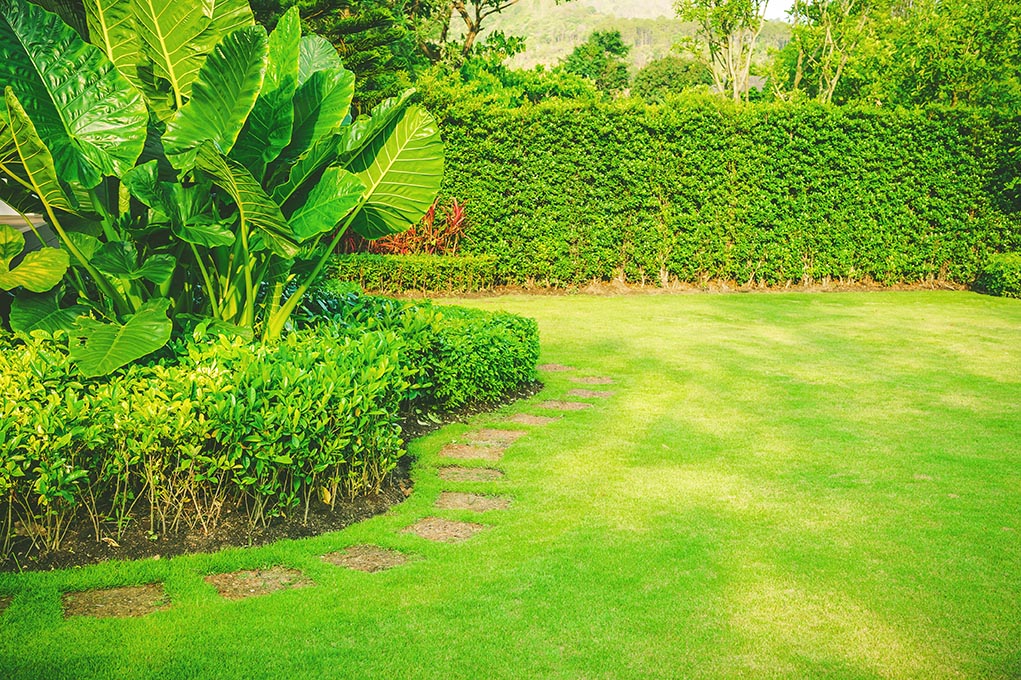 Hard Landscaping Services
This service includes removing and replacing your whole lawn, re-tilling your garden or yard, and building paths and patios.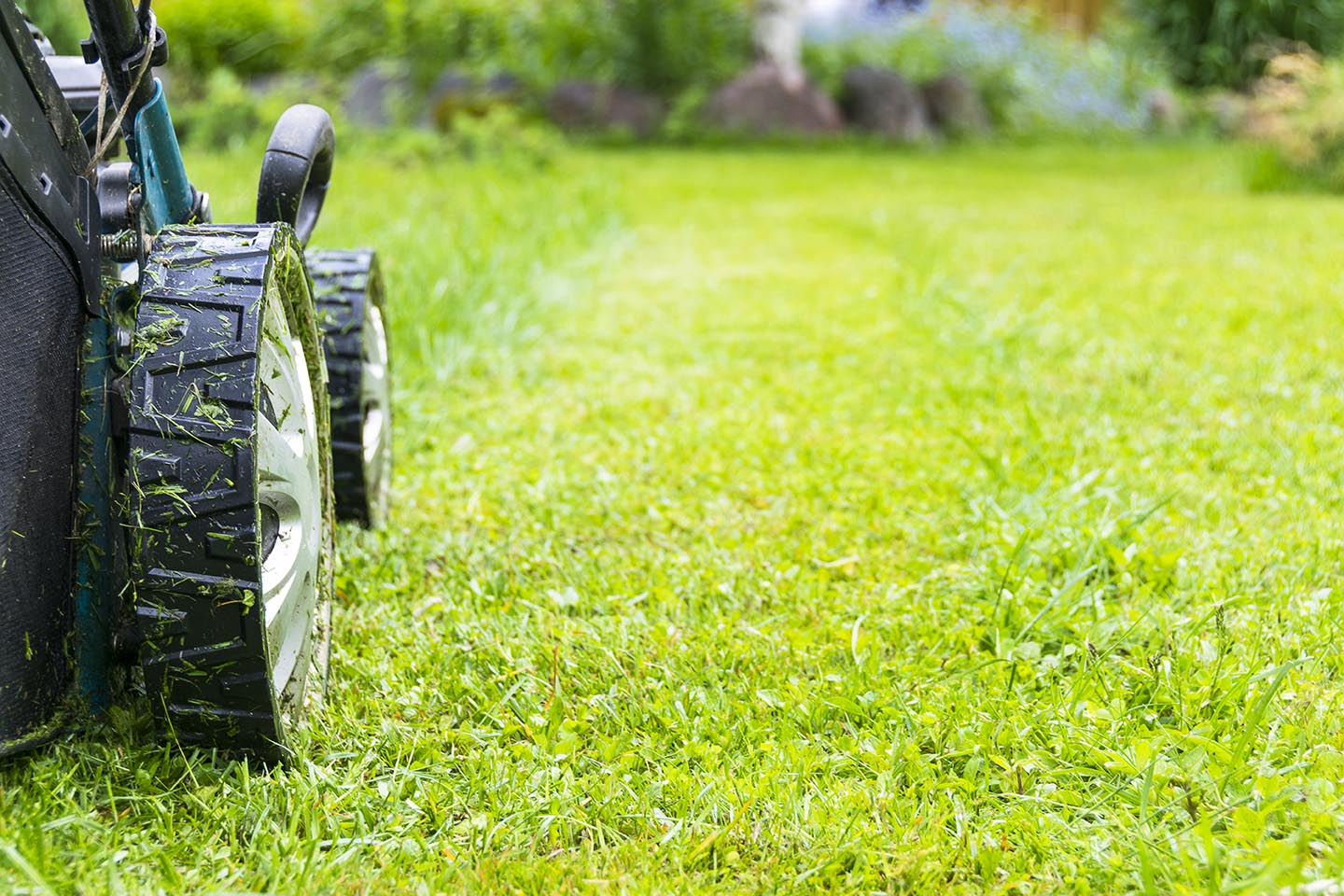 Turfing Services
Many homeowners want to cover their entire lawn with artificial turf these days. This has many advantages–for one thing. It makes caring for your yard much easier as you won't have to worry about mowing, weed control or anything else.
Services offered by lawn mowing companies include lawn mowing, garden maintenance, weed control, garden renovation, hedge trimming, and hard landscaping. If you're looking for a hassle-free way to keep your yard looking its best, hiring a professional lawn mower is the way to go.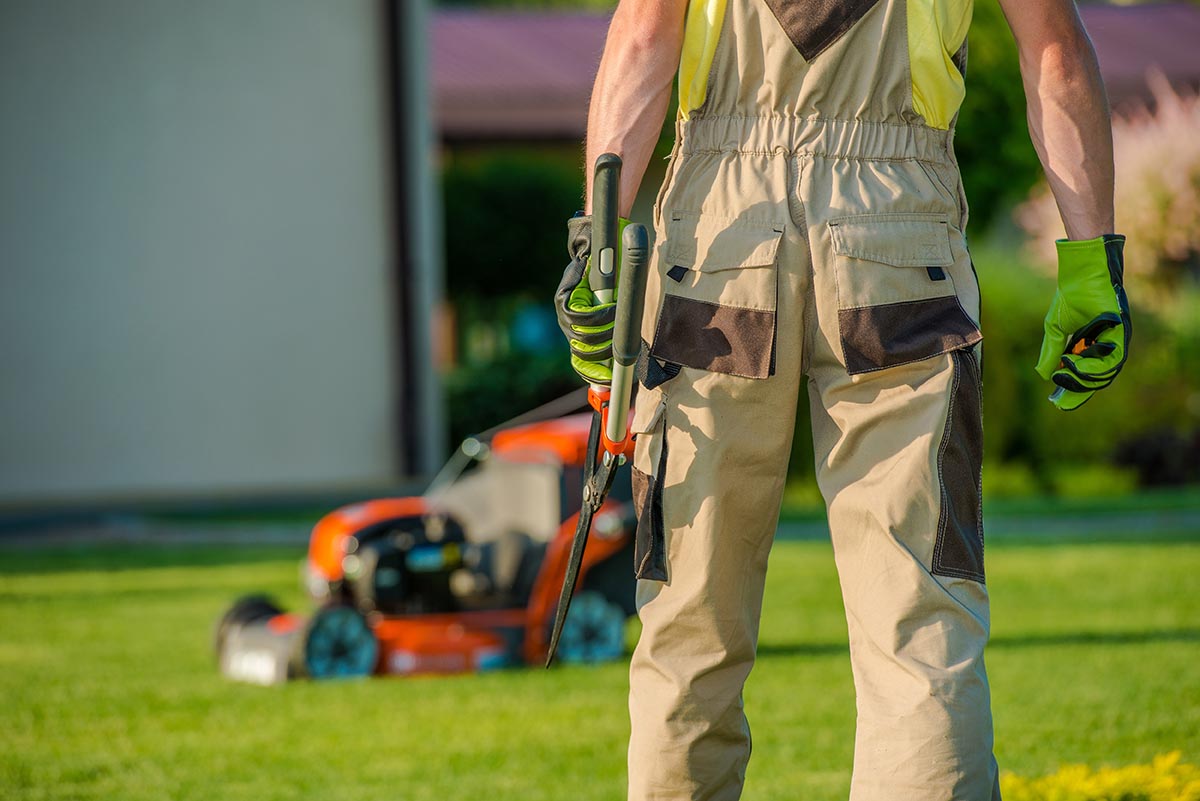 About Campbelltown, Australia
Campbelltown, Australia, is a great place to live because it is a quiet and safe suburb. The people are friendly, and the public transport is reliable. There are also a lot of parks and sporting facilities in the area. Campbelltown City Council is responsible for many of the local amenities and services. These include parks, libraries, Community Centres, pools and leisure centres, Childcare Centres etc.
Campbelltown has a resident population of 85,000 people, but about 100,000 people work in Campbelltown during weekdays, resulting in a high percentage of young people and families living here.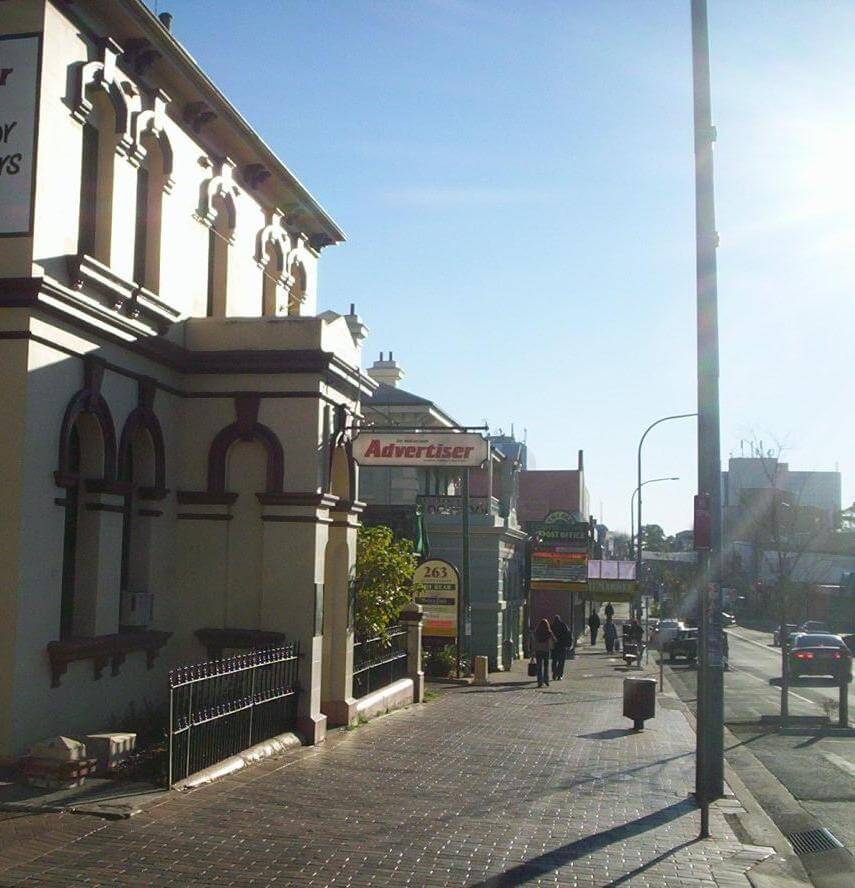 Campbelltown has a large Macarthur Square shopping complex which includes Woolworths, BigW and many other specialty shops. There is also a Coles supermarket on Airds Road.
Campbelltown has one of the best bus services in NSW. It is the second-largest interchange in Sydney's metropolitan area, with up to 50 buses per hour passing through during morning and afternoon peaks.
The best time to visit Campbelltown is during October, when the tulip garden in Elizabeth Park is in full bloom.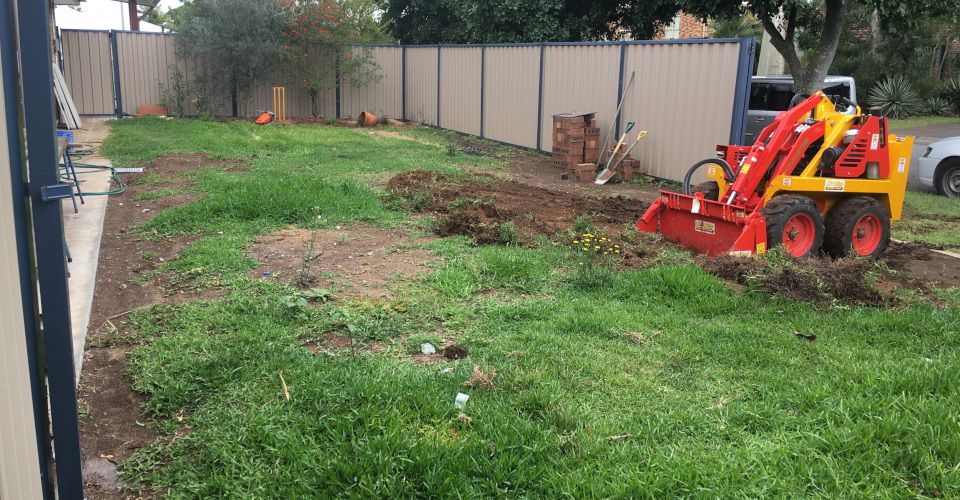 Frequently Asked Questions About Lawn Mowing and Gardening Services
Lawn mowing provides several benefits. First, it allows the gardener to maintain an aesthetically pleasing yard that makes their home look good and during a time when real estate values are high, it is crucial to have a yard that looks good.
The best time to have a lawn mowed is in the early morning, shortly after the dew has disappeared from the ground, where it will dry out, minimising the chance of having a skinned knee or ankle if one should trip and fall.
A lawn should be mowed every 3-4 days in the early morning hours, which will provide a clean trim.
Most lawn mowing services are performed by landscapers using large riding mowers or handheld weed eaters that have been appropriately sized for the height of the grass being cut. Handheld weed eaters are preferred in many areas for trimming around the garden and flower beds.
Recent Lawn Mowing Services Reviews Near Campbelltown
Mowing Plus is Great Job.
Great job! Nothing was too hard for Shayne and he was sooooo knowledgeable about everything. Definitely recommend.
Koren Beale
Campbelltown NSW
Very happy with A1 Lawncraft service.
Very happy with A1 Lawncraft service. High pressure cleaned my driveway – Excellent, looks newly paved. Trimmed my garden hedges and mowed lawn – professional work. Very friendly and low cost compared to other lawn services I had rang. Highly recommended and great value for service. Thank you.
Jane Grant
Campbelltown NSW
Grech's Turf Supplies is Excellent quality turf and competitively priced.
Excellent quality turf and competitively priced. Great website and easy to order – you are able choose your delivery day. Quick delivery and well organised.
The work was second to none, I was extremely happy with Divine Landscapes the finished job.
The work was second to none, I was extremely happy with the finished job. The team were on time and made sure I was updated throughout the process.
Highly recommend their work to anyone looking for landscaping services.
Zak Abdel
Campbelltown NSW
Dual Group team Thank you. We will definitely call again.
Luke and his team were asked to trim approximately 100m of hedging. They were punctual, polite and down right lovely to deal with. The hedges were trimmed beautifully. After they finished, they cleaned up leaving no evidence that they had even been there! Amazing. Thank you. We will definitely call again.
Patrick Mamo
Campbelltown NSW
I started using the Greener Lawn service just recently.
I started using the Greener Lawn service just recently. Though at first I thought the price was on the higher side, they offer high quality services. After contacting them, the response rate is very fast, and it wasn't long before I had all the answers I required to make my lawn decisions. They quickly reviewed the work and gave me a quote. They were very accurate and finished the job to my satisfaction. My advice to any one seeking lawn care service in Australia, Greener Lawn is the best there is.
Ruby Macleod
Campbelltown NSW
very happy with the plan they Dapple Landscape Design for us.
Julian and Maria filled our brief completely, they were very responsive to our suggestions and requirements. The final design gives us a garden that attractS the birds and the bees, is suited to our local weather and is just so interesting. We love the different levels and are very happy with the plan they designed for us.
Keep up the great work OSAN Team! 5 Stars
Great staff, reliable service and passionate management. I have worked with clients of OSAN and their services do make an amazing difference in peoples lives. Keep up the great work OSAN Team! 5 Stars
owais khan
Campbelltown NSW
Curtis Strata Cleaning Sydney is Great Company!
Great Company! They do My building and the warehouse complex where I work and both places always look very clean! Very nice people do deal with. Honest and VERY Professional!
joelmugrabi
Campbelltown NSW
Sylla Cleaning is the Best here.
If you are looking for Cleaning service, then don`t go anywhere. Sylla Cleaning is the Best here.
Vina Araiti
Campbelltown NSW
I have used the services of Gardening Northside for over 4 years.
I have used the services of Gardening Northside for over 4 years. They consistently provide an outstanding service. They manage the extensive hedging and other garden work in a professional manner and the standard of their work is always excellent from the hedging to the clean up and removal of any debris. They are flexible with timing and always complete a job as directed. I would highly recommend them. If you are looking for a reliable, efficient and trustworthy gardening service then Gardening Northside would be a good choice.
Dianna Maher
Campbelltown NSW
Lawn Mowing Services Near Campbelltown