Licensed Electricians Northern Beaches
Northern Beaches Electrician, We curated Top Electricians below.
Why
Industry Top 5

is a Smart Way To Select Electrical Services in the Northern Beaches

Are you looking for high-quality electrical services in the Northern Beaches suburbs for your smoke alarms, power points, safety switches, air conditioning, fault finding, and other work on your electrical systems? Are you looking for a Northern Beaches electrician who can make electrical repairs and emergency electrical services as soon as you need them? Electrical needs are an urgent matter. Taking so much time to select from hundreds of possible electricians in the Northern Beaches may cost you a lot in terms of time and money. That is why Industry Top 5 provides you with a smart choice to ensure that you can select the right-fitting Northern Beaches electrical services that can fit your needs ASAP. Let us tell you how:
Save Time, and Money to Get a Qualified Electrician ASAP
Electrical emergencies or any electrical needs don't choose a time to strike. However, when they do, you need to get the most qualified help available as soon as possible. Going through conventional means will take time, and therefore precious resources due to lost business time. That is why Industry Top 5 provides you with a quick way to get the most dependable electricians in a few simple steps on our easily-navigable site. Our simplified process will save you time, effort, and money.
Getting The Help Of The Most Reliable Electrician for FREE
Industry Top 5 provides the maximum value for our customers. Our customers can enjoy the privilege of selecting the most dependable electricians in the Northern Beaches from our curated list of well-researched electrical services done throughout the country. We also make it easy for you to get all the relevant data you need for an informed choice within minutes. Best of all, you can do all of these for FREE.
Selecting the Electricians You Need Quickly and Easily in a Few Simple Steps
Not only do we make the selection process to get the most dependable electricians in the Northern Beaches simpler for you, but we also made it quick to do using our easily-navigable site. Starting from the first page, you are provided with choices from among the most reputed and trusted electricians in the Northern Beaches area. You can get more relevant data such as quotes and contact information with just a few simple steps. Just fill out the quote form and the most dependable electricians will send you their quotes and contact you ASAP.
Genuine Customer Feedback To Help You Make a Solid Decision
Industry Top 5 believes that honest customer ratings matter a lot when deciding from among a wide choice of electricians. Having access to vital information such as customer ratings is essential to help you make a quick, but solid, choice of electricians in the Northern Beaches area. That is why we provide you with a curated list of the most dependable electricians in the Northern Beaches so you don't have to do the hard work of researching how they were able to deliver their services to their customers and to what degree of quality they were able to.
Get All The Relevant Data You Need Quickly
Industry Top 5 doesn't want its customers to make hasty decisions based on scant data. Neither do we want our customers to get data from a wide variety of choices that could cost them time. We designed our site to ensure that our customers have a smart way to get all the data they need so they can choose only from among the most dependable electricians in the Northern Beaches area and get all the relevant data they need within a few simple steps.
The Best Local Electricians in the Northern Beaches
Do you need local electrical services to serve your residential electrical system as soon as possible? Do you require highly-skilled electrical jobs on the Northern Beaches and North Shore from an experienced team for your surge protectors, and your hot water system? Don't worry! Industry Top 5 can provide you with a list of the most dependable local electricians in the Northern Beaches area that can provide you with prompt service for any electrical work you require.
Finding The Best Electricians in the Northern Beaches
Are you looking for the most reliable local electricians in Northern Beaches area of Sydney that can provide you with prompt service any time of the day?  Electrical issues can strike at any time, and having a trusted electrician in the Northern Beaches of Sydney has on offer can come in handy to save you from a lot of trouble and worries. From simple household electrical needs to supporting electrical work for electrical contractors in substantial construction projects, you can count on these professionals to do the job for you.
Industry Top 5 did the hard work of researching hundreds of electrical contractors and electricians throughout Australia to provide you with a narrowed list of the most reliable electricians available near you. Our site makes it easy to access relevant information, thereby saving you time, effort, and money.  You can be sure of your choice of an electrician in the Northern Beaches with just a few simple steps. Just fill in the contact form, and the leading electricians in the Northern Beaches will send you their obligation-free quotes and get in touch with you as soon as possible.
Electrical Services in the Sydney Northern Beaches
These licensed electricians cover various tasks for a wide range of electrical work for private and commercial requirements.  They can deliver a fantastic electrical job for the following services they offer:
Emergency Electricians in the Northern Beaches
The need for an emergency electrician doesn't choose the time of day to strike, neither does it choose what day of the year. Having reliable emergency services on hand to respond to emergency electrical problems 24/7 can be handy at any time. That is why Industry Top 5 provides you with a list and the ease of access to the most dependable emergency electricians in the Northern Beaches to give you peace of mind just in case such emergency services are required.
Residential Electrical Services in the Northern Beaches
These expert Northern Beaches electricians can cover the electrical work that your home requires.  They can do regular electrical inspection and maintenance and repair if required.  These electricians can also do cabling work for data, telephone, intercom, smoke detectors, and security systems and ensure that these work correctly.  Aside from that, they can install safety switches, work on power points, and install lighting and hot water systems.
Commercial Electrical Services in the Northern Beaches
These licensed electricians can cover the work to address any electrical issue for schools, shops, warehouses, hotels, and offices. They can be a part of a team of electrical contractors to support substantial construction work. These electricians in Sydney's Northern Beaches and the surrounding suburbs can do work on power points, installation of TV and display systems, installation work on lighting, cabling work for telephone, data, and intercom systems, installation and maintenance of hot water systems, and installation of safety and security equipment such as smoke alarms and security systems. Aside from those, you can also call them to help with regular electrical maintenance and checks.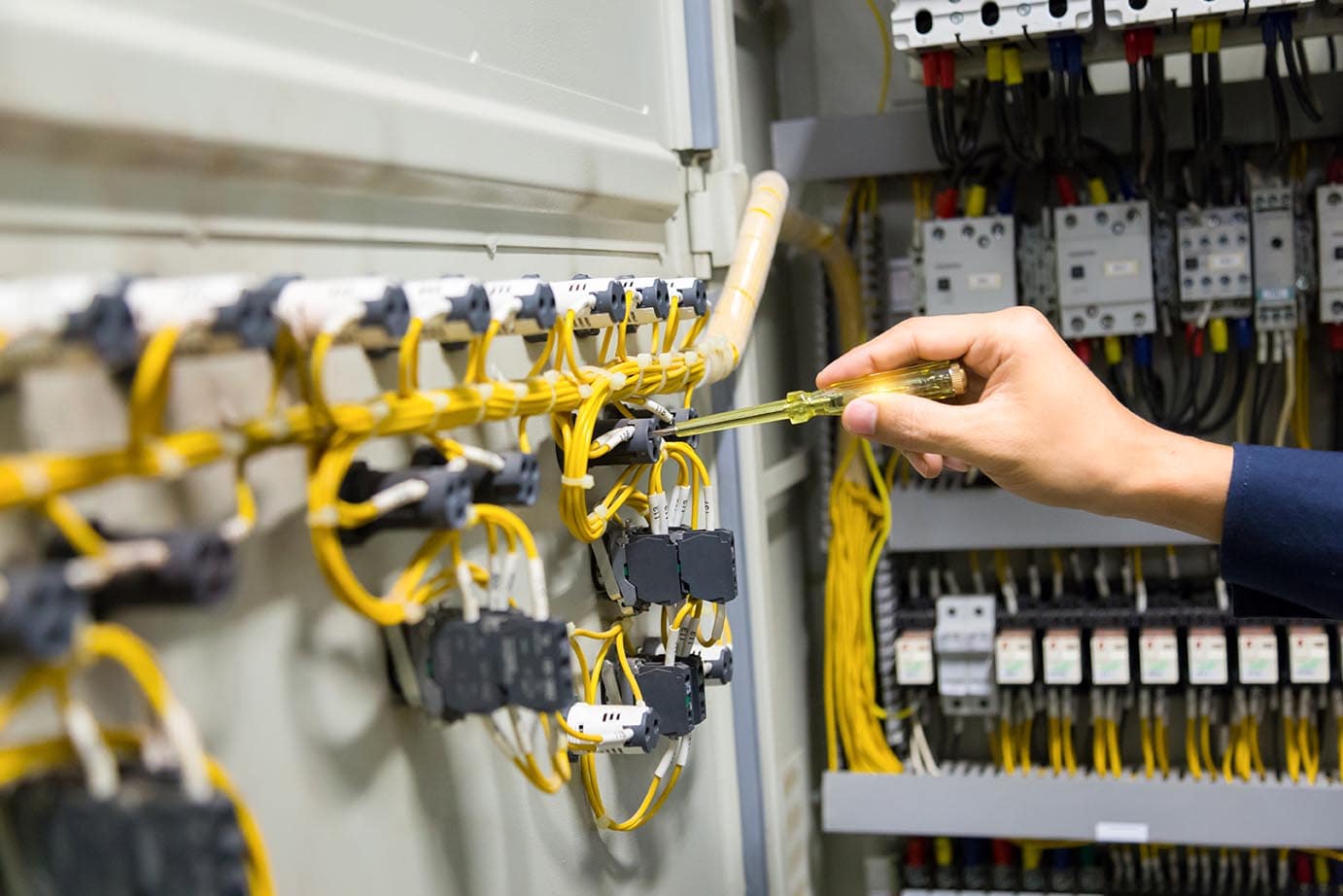 Electrical Preventive Maintenance Work in the Northern Beaches
You don't have to wait for your structures to get too old before considering regular preventive maintenance checks on your electrical sector and electrical systems. Not only is this mandated by regulations, but it is also imperative to practice regular electrical maintenance checks to ensure electrical safety for the occupants and your property. Licensed electricians will work for you to inspect entire electrical systems and do repair work if necessary.  Maintenance duties cover lighting, switches, power outlets, wiring, power points, sub-boards, electrical switchboards, meter boxes, and service connections.
Safety Switches for Northern Beaches Homes and Offices
Electrical mishaps because of faulty wiring or compromised electrical circuits cause numerous instances of injury and even death. Having an inexpensive countermeasure in the form of a safety switch helps prevent these from occurring. However, only qualified electricians can install these devices and ensure these safety switches function properly to ensure electrical safety.
Installing Security Systems for Northern Beaches Properties
Licensed electricians have a vast knowledge of installing security systems because they are trained and experienced in it. These security systems include CCTV, burglary alarms, access control, motion detectors, and intercoms.
Smoke Detectors to Protect Northern Beaches Properties
These professional electricians are trained and qualified to install smoke detectors.  They have a vast knowledge of these systems, so they can point out exact spots in the building where these can be most effective. Proper placements of these safety devices can buy time for emergency services to come to your aid and save your property from fire.
Level 2 Electricians in the Northern Beaches
Level 2 Electricians are qualified for a broader scope to take on duties than regular electricians.  Their additional training gives them the necessary license to tackle tasks involving heavy electrical loads safely and effectively.  Whether the assignment calls for working on electrical mains located overground or underground, Level 2 electricians can deliver safe, professional, and high-quality work.  Among the tasks covered by Level 2 electricians is installing metering for equipment that requires heavy electrical loads.  They are also commonly asked to connect or disconnect from the electrical network or electrical mains.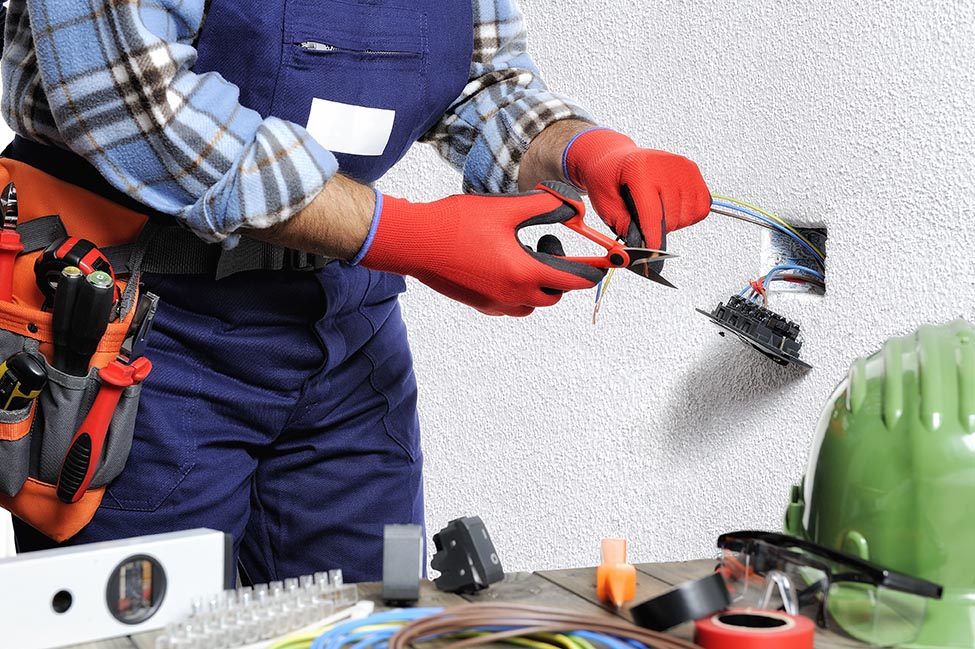 Frequently Asked Questions
If you need the professional help of an electrician in Australia, please expect to pay between $80 to $100 per hour.  That is the average hourly rate for electricians across Australia.
The recommended overall electrical safety check for your homes should be carried out if:
You just purchased a property that was occupied before If the property you are occupying is 25 years old
You should have an electrical safety check done every five years
If you have doubts about new equipment purchased (for example adding two or more 2 HP air conditioning units or buying an expensive high-tech refrigerator).
Please don't.  Leave these jobs to electricians.  In New South Wales, for instance, it is illegal for anyone to do any domestic wiring or house rewiring unless you are a qualified electrician.  We have so many death cases through electrical shocks, so it is better to leave these tasks to qualified professionals.
Recent Eectrician Reviews Northern Beaches
A localized electrical failure can cost a lot. If you have an electric generator, then you are in luck. But the time you have to spend to get fuel to run the generator will take time.
Unless you have these fluctuations frequently happening, then you are ready. But most of us don't have an electric generator. Industry Top 5, on the other hand, can provide you with a selection process where it may take even less time for an electrician to run to you before you can even get the gas into your generator.
Edward Dixson
North Sydney
I used this site to select an electrician for my new home.
They didn't come packaged with the builders so I thought of selecting this myself so I can be free to choose someone I can trust more. Don't worry! It is the best business directory for looking for these kinds of services.
Benjamin Patrick
Neutral Bay
The worst feeling you get is when you see your neighbours still have their lights on after you lose yours! When in panic, there is absolutely no chance you can make an informed choice.
Just choose whoever is available. That will cost you so much if you happen to get an unscrupulous electrician to come over to fix your electrical issues. That will never happen if you use this site. Only the most reputed ones are on their list to make sure you won't get disappointed.
About Northern Beaches NSW
The Northern Beaches, New South Wales, is blessed with a staggering length of pristine coastline 30 kms long starting from Manly and to the famous golden beaches of Palm Beach. The Northern Beaches is a significant tourist destination receiving around 8 million visitors from all over the world each year. Famous for being a setting of the popular TV soap opera Home and Away. Tourism supplies around 12% of the Northern Beaches' jobs. The exciting areas don't just end with the beaches. Many other activities can be enjoyed in the area, such as hiking in the interior areas and outdoor activities around the shore and the lagoon. Shelly Beach in Cabbage Tree Bay is a marine reserve and is an excellent snorkeling spot. Avalon beach's peninsula has many interesting holiday spots, boutique hotels, and ocean-side bars.
Suburbs include Beacon Hill, Church Point, Oxford Falls, Wheeler Heights, Duffys Forest, Killarney Heights, Frenchs Forest, Allambie Heights, Elanora Heights, among others.
The Northern Beaches are around 15 kms northeast of Sydney CBD, but tourists and visitors opt for the more scenic Ferry berthing on Manly. There is a Ferry Service from Manly to Circular Quay in the Northern Beaches. You can commute to the Northern Beaches by bus from Sydney's CBD or the airport.
The area's aboriginal inhabitants were the Garigal people of the Eora nation. European settlement started soon after 1788. Its history is tied closely with Manly. Urbanization only took hold since the 1960s, along with the improved living standards in the surrounding regions. Though it is part of the Sydney metropolitan area, it maintains its isolated environment.