Local Emergency Electrician Services Sydney
We have a list of Emergecy Electricians from Sydney with excellent customer service ratings.
Why Choose
Industry Top 5?
If you are looking for a 24-hour emergency electrician to respond to electrical emergencies quickly, you don't have to go far to look. Industry Top 5 can help you find them fast! With hundreds of electricians around your area, you can't afford to take too much time to decide on an emergency electrician to render the electrical services you direly need.
Save
Time, Effort,

and

Money

Electrical problems are an urgent matter. Having a 24-hour emergency electrician ready to reach you is a crucial matter that can save you thousands of dollars. That is why Industry Top 5 provides our customers with a simplified process where you can reach the most trusted emergency electrician Sydney has to offer with just a few simple steps. This simplified process of getting a trusted emergency electrician will save you time, effort, and your much-needed money.
We are
Free
We give our customers maximum value when they use our site. You can enjoy the benefits of our research narrowing hundreds of electricians throughout Australia to provide you with a list of the licensed electricians available in Sydney. We also made the selection process for selecting professionals who can deliver prompt emergency electrical service simple for you on our easily-navigable site. Best of all, you can do all of this for FREE.
Ease of
Use
We make the selection process for your most trusted emergency electrician available in Sydney. We also make it easy to do on our site. With just a few simple steps, you can get prompt emergency electrical service from the most trusted emergency electrician Sydney can provide. Just fill out the contact form and the most dependable licensed electricians in Sydney will send you their obligation-free quotes and contact you ASAP.
Real
Customer Reviews
When we research hundreds of professionals dealing with emergency electrical emergencies throughout Australia, genuine customer reactions are essential information we consider. Knowing how these professionals deliver emergency electrical service to serve their customers is crucial for selecting the most trusted emergency electrician Sydney offers. This narrowed list ensures that your choice on our site has the backing of satisfied customers.
Comprehensive
Information
Responding to electrical emergencies is an urgent matter for our customers. You can't afford too much time to rifle through a list of electricians hoping someone can deliver electrical services when you need it. Don't worry. Industry Top 5 knows what our customers need. We provide a simplified process to ensure you can get electrical services quickly from the most reliable licensed electricians can provide. We also make it easy for you to get relevant information on our site.
Local
Service
Sydney has specific problems that only a local electrician knows well. Whether these are electrical faults, electrical fire, electrical faults due to different reasons such as lightning strikes or flooding, you can rely on them to come to your aid quickly. They know the importance of delivering a timely electrical repair to your business or family. Industry Top 5 provides you with a narrowed list of the most reliable local emergency electricians in Sydney, who know what to do and can be on your location quickly.
Electrical emergencies choose no time to strike. Whether it is in the dead of night or during public holidays, you can't waste time trying to decide from hundreds of electricians in Sydney who you think can deliver electrical services under such conditions. Moreover, taking too much time may not bode well for electrical safety. That is why Industry Top 5 can help you select the most trusted 24-hour emergency electrician in Sydney that is available to deliver emergency electrical service quickly.
These fully licensed electricians can come to your aid 24/7 all year. They will always be available even on public holidays and the dead of the night. Their mission is to ensure that electrical disruptions don't run too long.
These emergency electrician teams are available 24 hours and are trained, fully qualified, and have years of practical experience to deal with the following electrical problems and electrical systems:
Tripped circuit breaker
Overloaded extension cords or power points
Corroded wiring
Blown fuses
Isolated power outages
They can also deal with more uncommon situations that cause an electrical hazard, such as:
Wind blowing down power poles
Lightning strikes
Compromised electrical system circuits due to animals
Flooding
Experienced Electricians Will Make the Difference
These fully qualified electricians in Sydney have years of practical experience, and they know what to do to respond to or prevent electrical emergencies. You can call on them to do regular electrical maintenance to help prevent future electrical emergencies.
However, an electrical emergency may still occur, and having the emergency electrical services of these reliable local skilled electricians can prove handy and can give peace of mind. Best of all, these professional electricians won't charge you unreasonable call-out costs.
Industry Top 5 provides you with a narrowed list of Sydney's most dependable emergency electricians. They can come to your aid 24/7 and are reachable with just a phone call.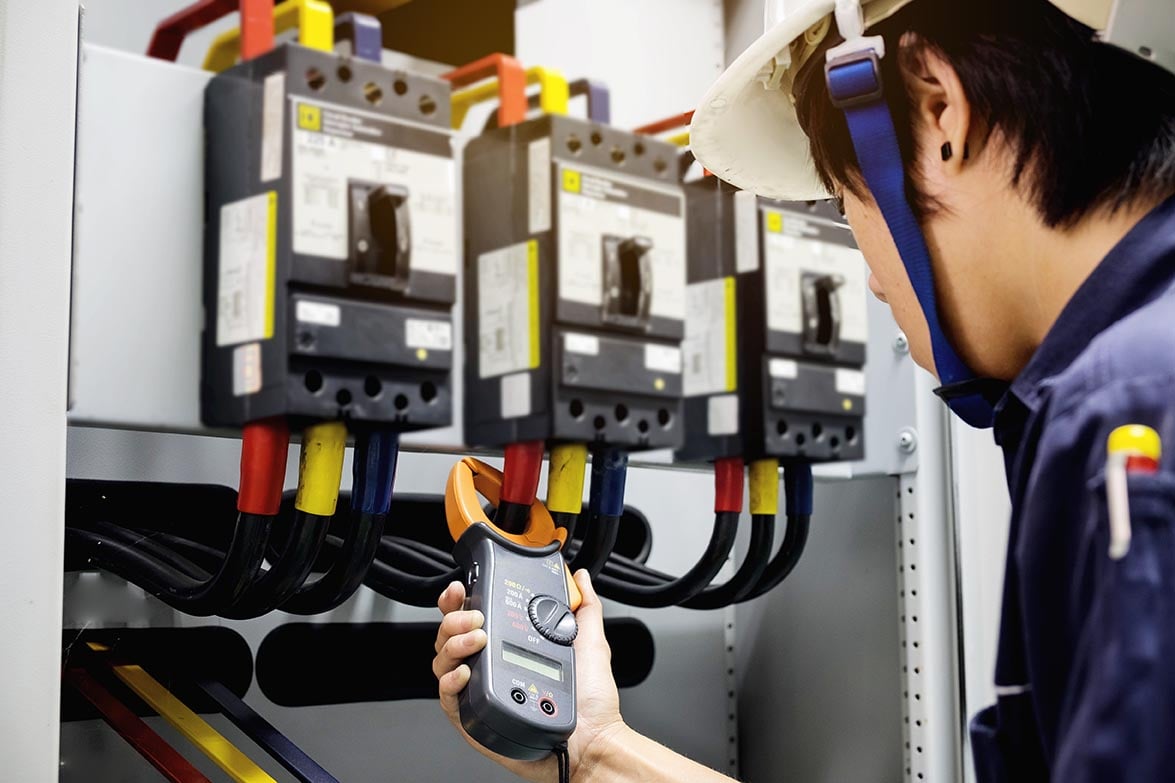 Electrician Sydney You Can Trust
Are you looking for a trustworthy electrician available to come to your aid 24/7? The need for a qualified emergency electrician to rush to your area in times of emergency is an urgent matter. You can't afford to lose too much time trying to decide from hundreds of businesses offering electrical services. That is how Industry Top 5 can help. We did the hard work of researching hundreds of electricians to provide you with a narrowed list of the most dependable emergency electricians in Sydney who can deliver timely electrical services. Just fill out the contact form and the most reliable emergency electricians in Sydney will send you their obligation-free quote and call you ASAP.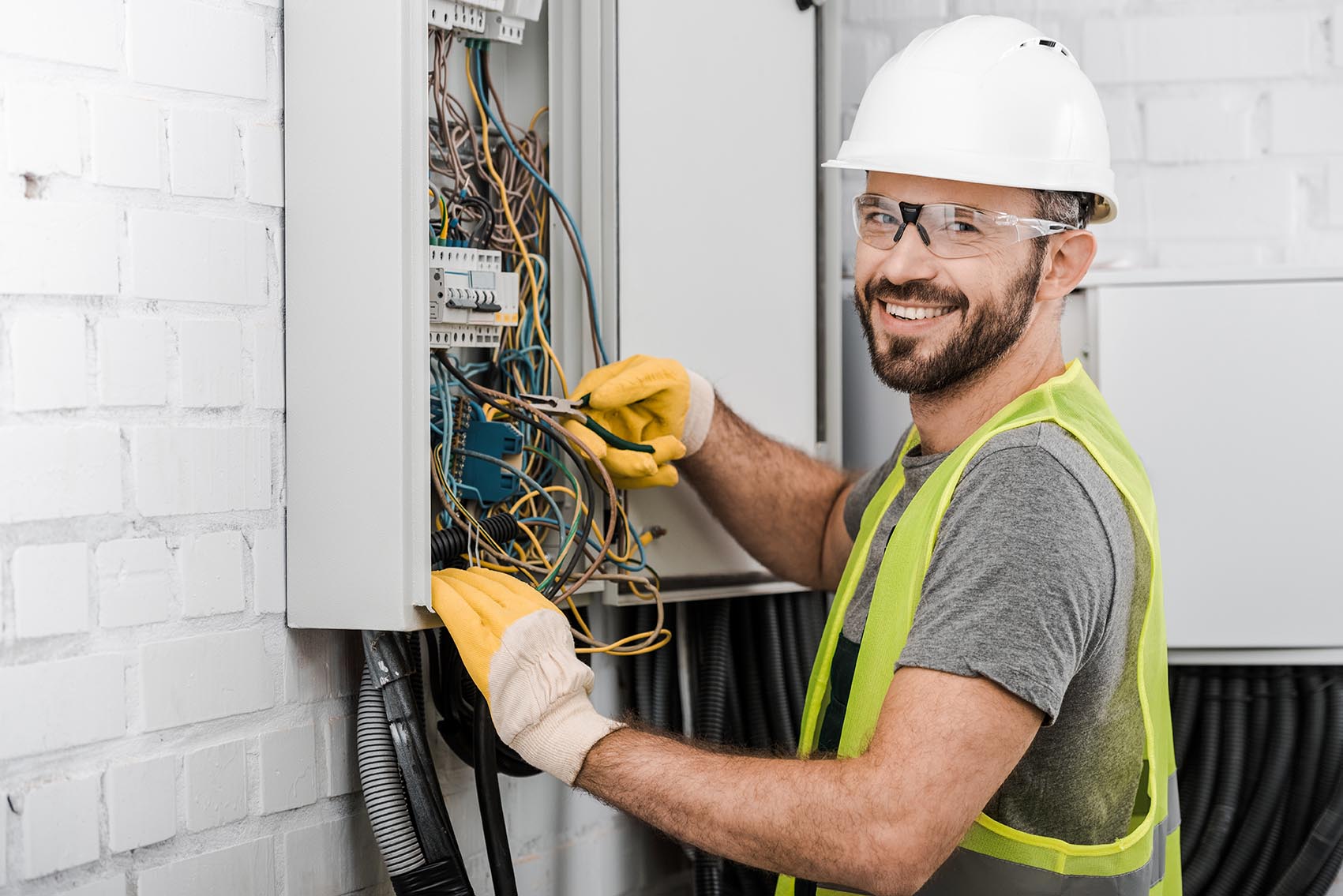 Electrical Services Sydney
Electricians in Sydney offers a vast range of electrical services that include:
Residential Electricians
Commercial Electricians
Preventive Maintenance
Safety Switches
Smoke Alarms
Security
Circuit Breaker
These licensed professional electricians in Sydney have the technical know-how to help you keep your house safe and secure. They are well-versed in installing security and safety systems such as CCTV, smoke alarms, burglar alarms, and access control to protect your family and business.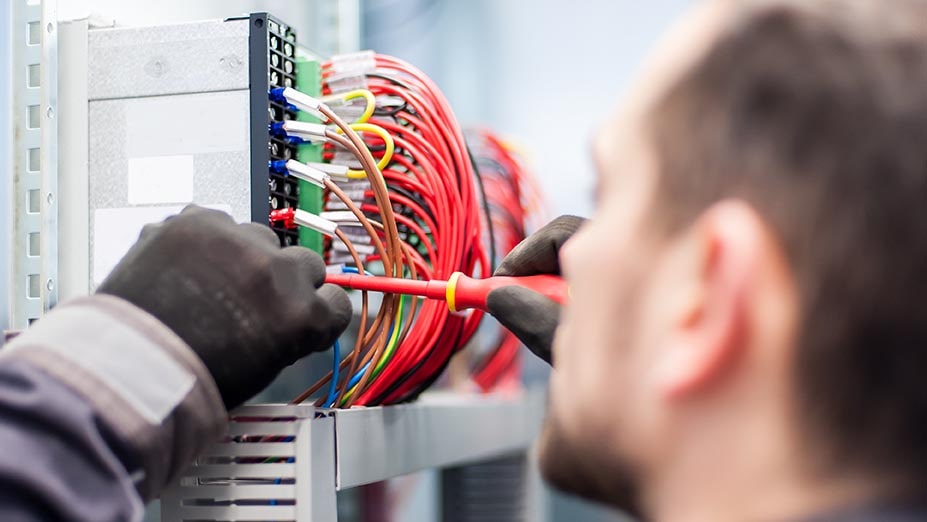 Level 2 Electricians in Sydney
Level 2 electricians have the qualification to deal with a broader scope of duties than regular electricians. Their additional training and certification enable them to tackle heavier electrical loads tasks. Only Level 2 Electricians can work on or near Integral Energy's and Energy Australia's network in New South Wales. Only Level 2 Electricians are qualified to work directly with electrical mains. Their other duties include metering equipment, live wires, connecting and disconnecting power from the electrical mains.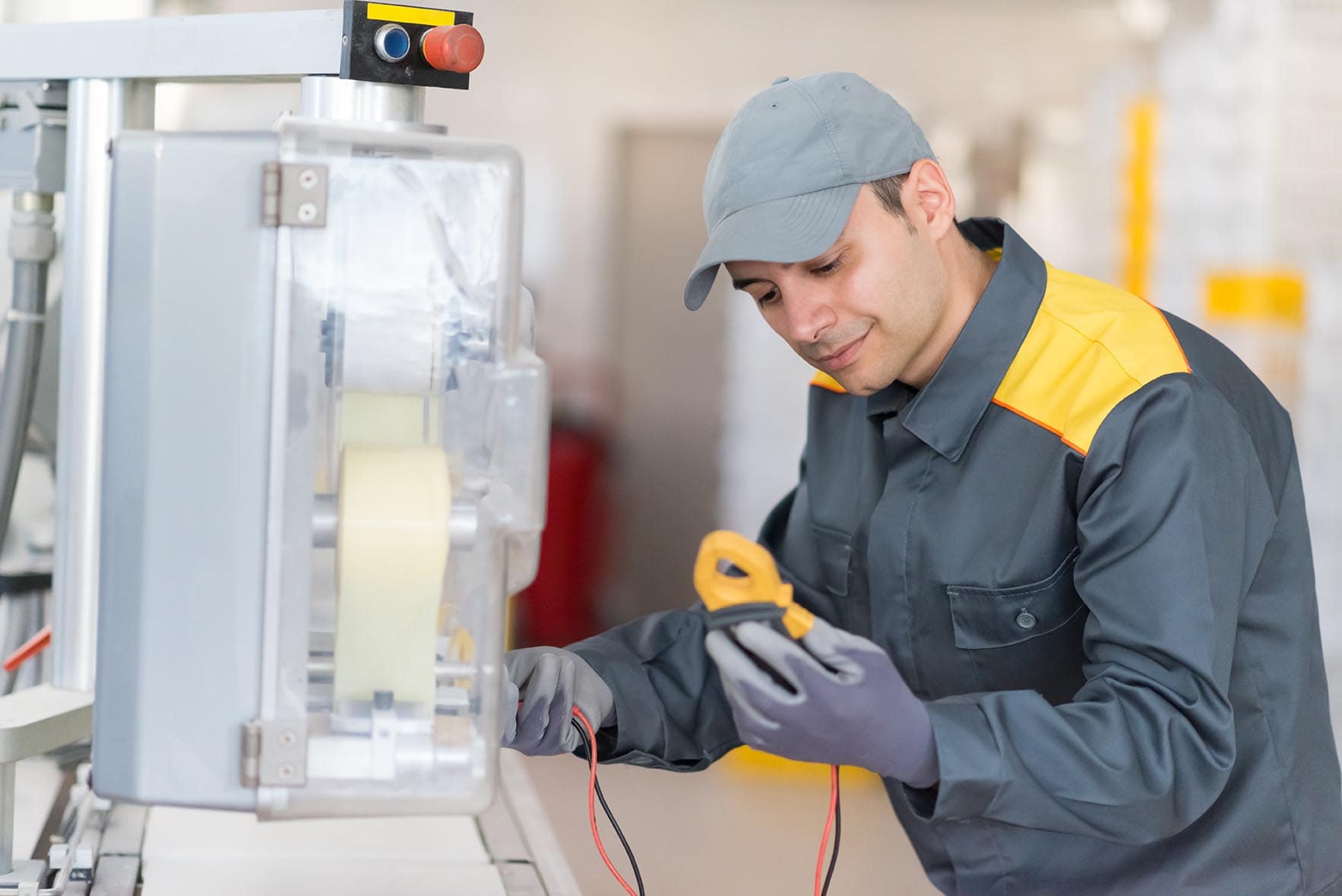 Frequently Asked Questions
If you need the professional help of an electrician in Australia, please expect to pay between $80 to $100 per hour. That is the average hourly rate for electricians across Australia.
The recommended overall electrical safety check for your homes should be carried out if:
You just purchased a property that was occupied before
If the property you are occupying is 25 years old
It would help if you had an electrical safety check done every five years
If you have doubts about new equipment purchased (for example, adding two or more 2 HP air conditioning units or buying an expensive high-tech refrigerator).
A professional electrician in Sydney should hold the following qualifications to operate legally:
They should be a registered business
They should hold a valid and current individual electrical contractor license
Insurance coverage (minimum public liability insurance)
Industry recognised level 3 qualifications and above
Electrician's License
Recent Reviews For Emergency Electrician Sydney
I might have overloaded my extension cord one night. I had to finish my team's work that night so it was extra urgent for me to have an electrician fix what is wrong.
What this site does is amazing! When it happened to me four or five years ago I would expect to have to call ten or so cajoling each one to drop over. Not for electricians on this site. They came almost instantly!
I had the double-whammy of having insects in my circuit board and some parts of the wiring (termites to be exact).
Fortunately, this site has to list for both pest control and electricians who, by chance, came at the same time within minutes of calling them. That is how handy this site is!
Bailey Sandford
Northern Beaches
Electrical issues may come in the blink of an eye!
I never expected electricians can come in a blink of an eye (granted what we are used to) to fix the electrical problem. Industry Top 5 is so easy to use it's a no brainer. Better than googling and calling each electrician one by one. If it happens at 4 AM, no problem!
We had crackling noise and a burning smell coming out of the switchboard late at night.
I called Mr Emergency electrician
Robbie was so helpful over the phone. He advised me to turn off all the load and the appliances inside the house to minimise fire risk. Robbie and his colleague came promptly in about 30 min. They were so polite, confident and professional. Robbie diagnosed the issue and fixed it straight away. Their charge was reasonable for a late Weekend service.
I am a very happy customer
Thank you so much for the great work.
Very professional service. Work completed as required. I Would highly recommend.
Nas offered us an exceptionally professional service and used his wealth of knowledge and experience to provide us the best products for our new home. He was thorough and checked over all the details after installing new lighting and fans, and went the extra mile to ensure safety standards were met with a new switchboard upgrade. Thanks Nas, we highly recommend your services!
I wouldn't hesitate to recommend Mr emergency Electrician to anyone. Great service and professional guys
Mr Emergency Electrician is professional and reliable.
He was on time to fix electric hot waster system late at night. BEST IN THE BUSINESS CAN TRUST THEM WITH A PASSION THANKS YOU
Highly recommended!!
Fixed our tripping light circuit. He arrived quickly and did a professional fault finding.
Thank you so much for your help
My parents power went off. They are very old and need power. I called Mr Emergency and they were very helpful. Organised to come out within the hour,. Everything was fixed within 1.5 hours of calling.
Would recommend 100% A+++
Excellent experience with Mr emergency electrician. Easy to arrange a booking. Nas arrived on time and did great work.
Chris was absolutely amazing. We had a big storm that flooded our electrical board. Chris showed up straight away to get the switches fixed and the electricity back on, and took us through how to resolve the issue happening again. He was friendly, professional and resolved the issue fast. We would not hesitate to recommend him to our friends in the area and use their services again. 5 stars isn't enough.
Great price and professional electrician.
Best level 2 electrician in Sydney. I recommend for anyone who wants job done at emergency. Reliable, Professional and reasonable price. Chris was super friendly easy to deal with good Customer Service.
The guy was very friendly, professional and on time. He did a quick repair for a fair price.
Chris was reliable honest and professional. Called him at 2:30am he responded quickly came fast and rescued my business from shutting down. Highly recommend Sydney electrical service is my go emergency electrician in Sydney.
Very reliable 24 hour electrician.
I required an electrician urgently and called Sydney Electrical Service. I was impressed with how quickly they were able to come and assist with the issue in a friendly and professional manner. I would definitely recommend this business.
Beautiful down lights done very affordable prices and beautiful customer service if there was a 100 stars I'll put it
Had to do an emergency call out on a Sunday. Chris answered my call straight away and came over not too long after. Sorted me out and went out of his way to write an email to my landlord explaining what he had done and what needed to be followed up so I could be reinbursed.
Great same day emergency service. Thank you for your help and quick response.
I had a wonderful emergency experience.Chris was prompt,efficient end very obliging.Will definitely recommend him and intend to have him return to do further electrical work for me.It was a pleasure to deal with him.
Great service very loyal customer wouldn't change for the world thank u so much for such a lovely team to deal with
After a total power blackout in our unit late at night, the electrician responded quickly and effectively. Communication was smooth and he arrived promptly. He then found the cause of the problem and competently resolved it. The unit's circuit breaker had a loose screw burning out within the main building's power bank and needed replacing. Highly recommend!
Great electrician. Thank you so much for your help
Sydney Electrical Service was really there for me when my kitchen power went out, luckily they were able to respond very fast. I really appreciate the effort made by their team as they restored my power before my fridge melted. Thanks again guys.