Licensed Parramatta Electrician
We curated a list of Highly Skilled Parramatta Electricians
Why Choose
Industry Top 5?
If you are looking for the most trusted Parramatta electrician that can deliver reliable service 24/7, then Industry Top 5 is here to help you.
Save
Time, Effort,

and

Money

With hundreds of Parramatta electricians and the surrounding areas available, it will be challenging to select the most trusted Parramatta electrician who can cater to your demands. We made a narrow list of the leading Parramatta electricians to make the process simpler for you. Combined with the relevant information that you can gain access to through the help of our site, you can save time, effort, and money in this simplified process.
We are
Free
You can get the most value by making the once challenging electrical tasks of selecting the most trusted electrician Parramatta, more straightforward. We worked hard to provide you with a curated list of the most reliable local electricians available. We also made getting to them and getting all the comprehensive information you need a lot easier. Best of all, you can do all of these for FREE.
Ease of
Use
We make the selection process for the most reliable electrician Parramatta can provide more straightforward. We also made it easy to do on our site. Our narrowed list provides you with the most trusted Parramatta electricians, and our site allows you to acquire relevant information that can help you make an informed decision quickly.
Real
Customer Reviews
We believe that customer experience should complement the ease in which the process of choosing the most trusted electrician Parramatta can offer so much simpler. You can get in touch and get relevant information from the leading and most trusted Parramatta electricians with just a few simple steps.
Comprehensive
Information
Whether you are an electrical contractor or a private individual who needs electrical work, we don't want our customers to take any chances by making hasty decisions for something as crucial as selecting a trusted electrician. We made a narrow list of the most reliable electricians in Parramatta to ensure that you won't lose in making your choice.
Local
Service
Industry Top 5 are experts in the industry, and we know what our customers need. From licensed electricians to major electrical contractors, we can bring the best local service that can fulfill your demand when you need it. Our local business directory contains a narrowed list of only the leading and most trusted local electricians in Parramatta to make the process of selection more straightforward for you.
Best Electricians Near Parramatta
Electrical mishaps and power outages can occur at any time. Having a trusted local electrician can prove handy during these situations.
Whether it's in the dead of night, under adverse weather conditions, or on public holidays, you can rely on your most trusted electricians to deliver high-quality service in the soonest possible time. Industry Top 5 is here to help you find these near you.
Looking for the Most Reliable Local Electrician in Parramatta
Electrical issues have no schedule, and having a trusted electrician near you can be handy under these circumstances. Protect the value of your business and your property by having prompt and professional services rendered to you. These licensed electricians can cover most of your requirements, from simple household lighting installations to supporting electrical work as electrical contractors for substantial construction projects.
Industry Top 5 researched hundreds of electricians throughout Australia. And our curated list of the most qualified electricians in Parramatta is based on genuine customer feedback to provide you with a choice of electricians that can give you peace of mind for whatever job you require of them for your electrical needs. Just fill in the contact form, and the top electricians in Parramatta will send you their obligation-free quotes and get in touch with you as soon as possible.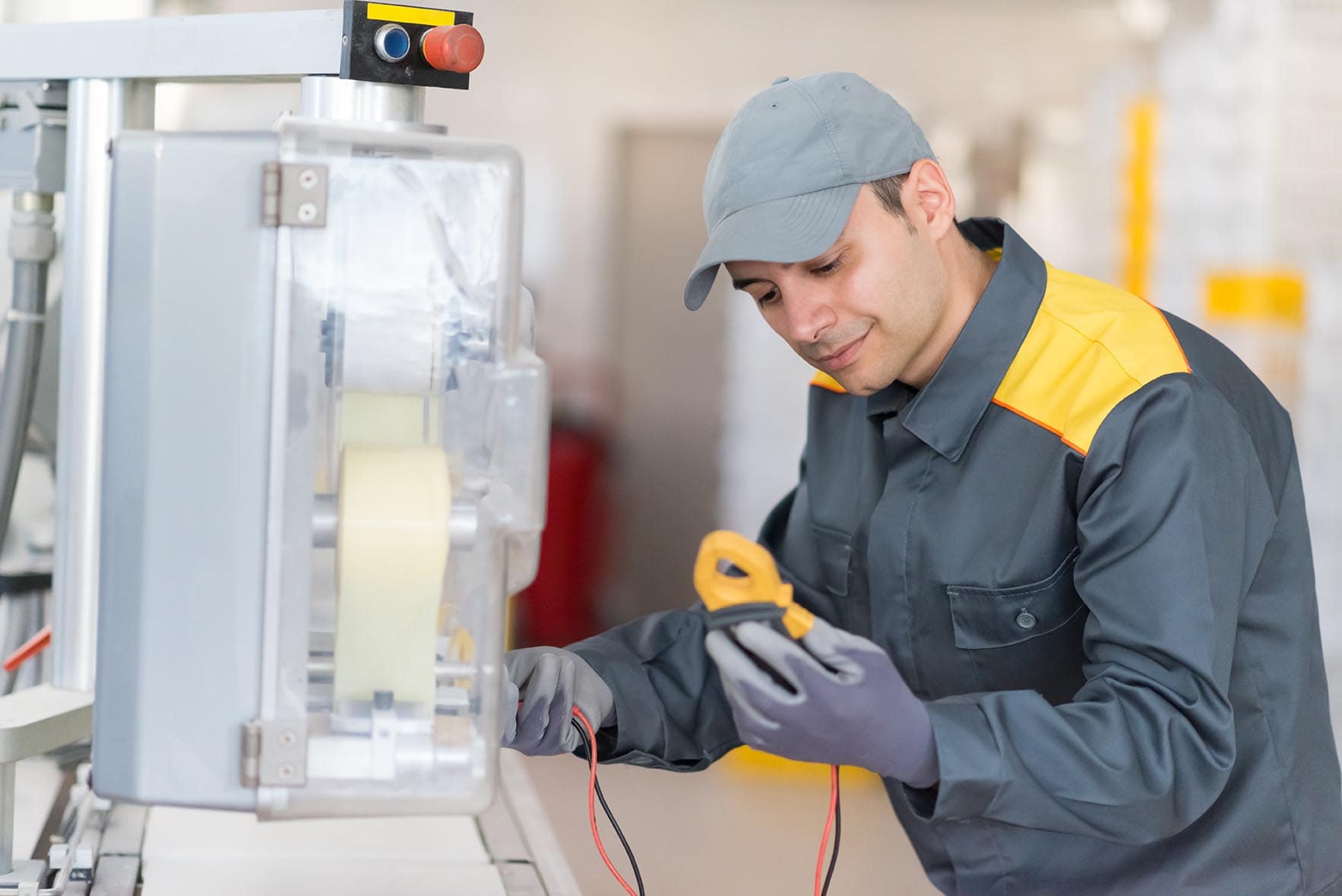 Electrical Services in Parramatta
These licensed electricians cover various tasks for different needs for private and commercial customers. The following are the services they can render:
Residential Electricians:
These licensed electricians can cover all the electrical needs your home requires. Your home will require regular maintenance and repairs if needed. They can renovate your electrical systems to protect your electrical appliances and maintain safety in your home. Moreover, they can also install cabling work for data, telephone, and intercom and ensure these will work properly. Aside from that, they can install safety switches, work on power points, install lighting and hot water systems, and install countermeasures against power surges.
Commercial Electricians:
From office fit-ins to substantial renovation work for buildings and warehouses, you can count on these professional licensed electricians to deliver the job for you.
They can be electrical contractors to support substantial construction work as well. Whether it's a school, a shop, an office, or a warehouse, these professionals can get the job done for their electrical needs. These electricians in Parramatta can work on power points, install TV and display systems, install and work on lighting, do cable work for telephone and data systems, and install safety and security equipment such as smoke alarms and security systems. Among their duties, they can also do regular electrical maintenance and checks.
Preventive Maintenance
Electrical systems require that these be looked after periodically to ensure safety and proper working conditions. Ignoring regular electrical maintenance checks violates current regulations and may cause possible mishaps due to compromised electrical circuits. Licensed electricians will work to inspect your entire electrical system and do repair work if required. These tasks will cover lighting, switches, power outlets, wiring, power points, sub-boards, electrical switchboards, meter boxes, and service connections.
Safety Switches
Electrical mishaps causing injury, or death, can come from shocks originating from compromised electrical circuits in appliances. Inexpensive safety switches prevent most of these mishaps. However, only qualified electricians can install these devices to ensure their functionality. Not only can they make these devices function properly, having these installed can help ensure the safety of your household and your workmates.
Smoke Detectors
Despite being a rare occurrence, fires are real threats to your homes and businesses. Having a smoke alarm available gives an additional line of defense to help detect fires quickly. Licensed electricians are qualified to install smoke detectors, and they can help you point out the best locations to install these devices.
Security Systems
These licensed electricians are trained and experienced in the installation of security systems. They cover the installation of CCTV systems, burglary alarms, access control, motion detectors, and intercoms. You can be assured that they can make these devices work correctly and for a long time.
Level 2 Electricians in Parramatta
Level 2 Electricians are a head above the regular electricians because of their additional training, expertise, and experience in handling tasks that involve higher voltage and current loads. Whether the work consists of doing it on overhead or underground electrical mains, you will need Level 2 Electricians to do the job to deliver a safe, professional, and quality service. Among the tasks, Level 2 Electricians cover is installing equipment metering that requires a heavy electrical load. But these professionals are more commonly called on to connect or disconnect from the electrical network or electrical mains.
Frequently Asked Questions:
If you need the professional help of an electrician in Australia, please expect to pay between $80 to $100 per hour. That is the average hourly rate for electricians across Australia.
Please don't. Leave these jobs to electricians. In Queensland, for instance, it is illegal for anyone to do any domestic wiring or house rewiring unless you are a qualified electrician. We have so many death cases through electrical shocks, so it is better to leave these tasks to qualified professionals.
The recommended overall electrical safety check for your homes should be carried out if:
You just purchased a property that was occupied before
If the property you are occupying is 25 years old
You should have an electrical safety check done every five years.
If you have doubts about new equipment purchased (for example adding two or more 2 HP air conditioning units or buying an expensive high-tech refrigerator).
Recent Reviews For Licensed Electricians
Hiring an electrician is something I always overlook thinking I won't need them much until things begin to break down around the house.
If you think just Googling will work then think again. After a year I had to try another one. Then another one. If you have forty year old circuitry then things are already battered by then. Now when you need everything stripped out then you need someone you can trust on giving you a very good electrical job. You have to appreciate directories like these for these kinds of situations. The guys that I got through from this site are absolute professionals who took care of everything. It took them just one day to go through everything and make the electrical wiring for my entire house like brand new in a safe way and still found ways to save me some bit of cash on the side.
I am a builder and I need help on the electrical side. I don't take on big projects (yet) so I want someone to help me piecemeal somehow.
I am not a techie so I used to ask around for someone who can lend me a hand in some projects. But I and my clients value time obviously. I need someone who can be there once I call them. That is the value of having directories like these who can offer you a set of people who can do just that. And I did just THAT! Glad I found this site and it has proven useful this year so far and I guess it will be for years to come.