Highly Skilled Licensed Electricians Inner West
Inner West Electrician, We curated Top Electricians below.
Why
Industry Top 5

is a Smart Way To Select Electrician in Inner West

Are you looking for Inner West Electricians that can help you with electrical installations for your power points, electrical equipment, safety switches, electrical components, and your other commercial electrical services requirements? Are you looking for local licensed electricians that can provide electrical work for a variety of electrical faults that have been troubling your business or your home? With hundreds of Sydney Inner West electrician services trying to catch your attention, it is a time-consuming task to choose the right local Inner West electrician that can satisfy your needs. If you require an emergency electrician, then an hour's delay is crucial for you. Industry Top 5 cuts down the time it will take you to decide on a local electrician to just a few simple steps, so you can get the most qualified Inner West electrical services that you need within an hour.
Save Time, Money, and Effort to Get The Electrician Now!
As a keen business owner who is aware of how much impact an hour or so downtime can do on their business, saving time selecting qualified help is crucial in preventing loss in a business day. That is why we provide a smart way of cutting down selection time for essential businesses like emergency electricians because we know how an urgent electrical job should be available in a few simple steps. That is exactly how Industry Top 5 can do it for you.
Get The Essential Services You Need for FREE
Industry Top 5 provides maximum value for more customers. Just imagine being able to enjoy our full features starting from a curated list of well-researched electricians Inner West and the surrounding areas can provide. You can get more relevant data with just a few more simple steps. Our site can enable you to make meaningful comparisons with minutes assuring you of the best value from the services you select on our site. All for FREE!
Get the Electricians You Need Quickly and Easily
Not only will our customers be provided with a simplified selection process when they use our site, but we also make it quicker for them to select the fittest Inner West Sydney electrician that they can find by using our easily-navigable site. The first page provides our customers with a narrowed selection of the most reputed electricians in the West Suburbs can provide. They can get more relevant data with just a few simple steps to ensure a solid decision in a matter of minutes.
Genuine Customer Feedback To Help You With A Choice of Services
We believe that genuine customer feedback is essential for an informed decision. That is why we provide our customers with a curated list of the most reliable electricians in the Inner West based on customer feedback data. These reputed electricians have an excellent track record for doing their job well, providing excellent professional service, and satisfying their customers consistently. That is why any choice you make on our site will always be a smart choice.
Get All The Relevant Information You Need In A Few Simple Steps
Industry Top 5 doesn't want our customers to take chances based on scant data. Neither do we want our customers to take too much time getting all the data they need to get essential electrical service delivered when they need it. We designed our site to ensure that all our customers can get all the relevant data they need to arrive at a quick and wise decision with just a few simple steps. Just fill out the contact form and you can get quotes, contact information, and other relevant data you need to make a solid comparison between electricians.
The Best Local Electricians in the Inner West
Are you looking for a dependable and trusted company in the Inner West suburbs that can provide an outstanding service for emergency repairs, smoke alarm, power point, and any other electrical problems at the soonest possible time? That is why Industry Top 5 can help! If you want prompt service from the most reliable electrician Inner West and the surrounding areas can provide, then Industry Top 5 provides you with a smart and easy way to get them.
Finding the Best Electricians in the Inner West
Are you looking for reliable help from local electricians or electrical contractors to respond to electrical emergencies or to do urgent electrical work at any time during the day?
The need for a trusted electrician in the Inner West can happen anytime, and we don't want your selection process complicated for such urgent matters. Industry Top 5 knows this and has made steps to ensure you can get reliable help anytime. We made the process straightforward by using our site. Starting with a curated list of only the most trusted electricians in the Inner West, you surely can't lose with the choice using our site.
Industry Top 5 are experts in the industry, and we know exactly what our customers want. We did the hard work of providing you with a narrow list to make sure you can select only the most reliable electricians in the Inner West. Just fill out the contact form and the leading electricians in Brisbane will send you their obligation-free quotes and get in touch with you as soon as possible.
Electrical Services in the Inner West
These licensed electricians in the Inner West area can deliver a broad range of electrical services, electrical installations, that covers residential and commercial electrical services. The range of their services are:
Emergency Electricians in the Inner West
An electrical emergency can occur at any time of the day. It doesn't choose holidays as well. So, your requirements for emergency electrical work don't require a schedule. Industry Top 5 can provide you with a list of the most reliable emergency electricians in the Inner West who can be with you when you need them. There are no fixed office hours, no public holidays, and they are always available 24/7.
Residential Electrical Services in the Inner West Area
These fully licensed electricians in the Inner West area can cover all the electrical needs for your home. Whether you are from Croydon Park, Summer Hill, North Sydney, Canada Bay, Concord West, or at Breakfast Point among others, you can rely on these extremely professional electricians to deliver the services you need. From power points, lighting installation, home automation, electrical inspections, and maintenance services for your Inner West home, they can do it all for you.
They can also do cabling work to prepare telephone, data, and intercom networks. Their services also cover air conditioning and electric hot water systems, Best of all, they can also help install safety and security equipment to add a layer of protection for your home.
Commercial Electrical Services in the Inner West Area
Whether your commercial establishment is an office, a shop, a school, a warehouse, or any commercial building, these commercial electricians in the Inner West can deliver the electrical services you require. They can support electrical work for construction services as well. They can deliver a fantastic job in a professional manner from power points, lighting, air conditioning, TV and display systems, cable work for data and telephone, among others.
They can also do regular electrical inspections to ensure that you won't lose valuable time because of an electrical issue.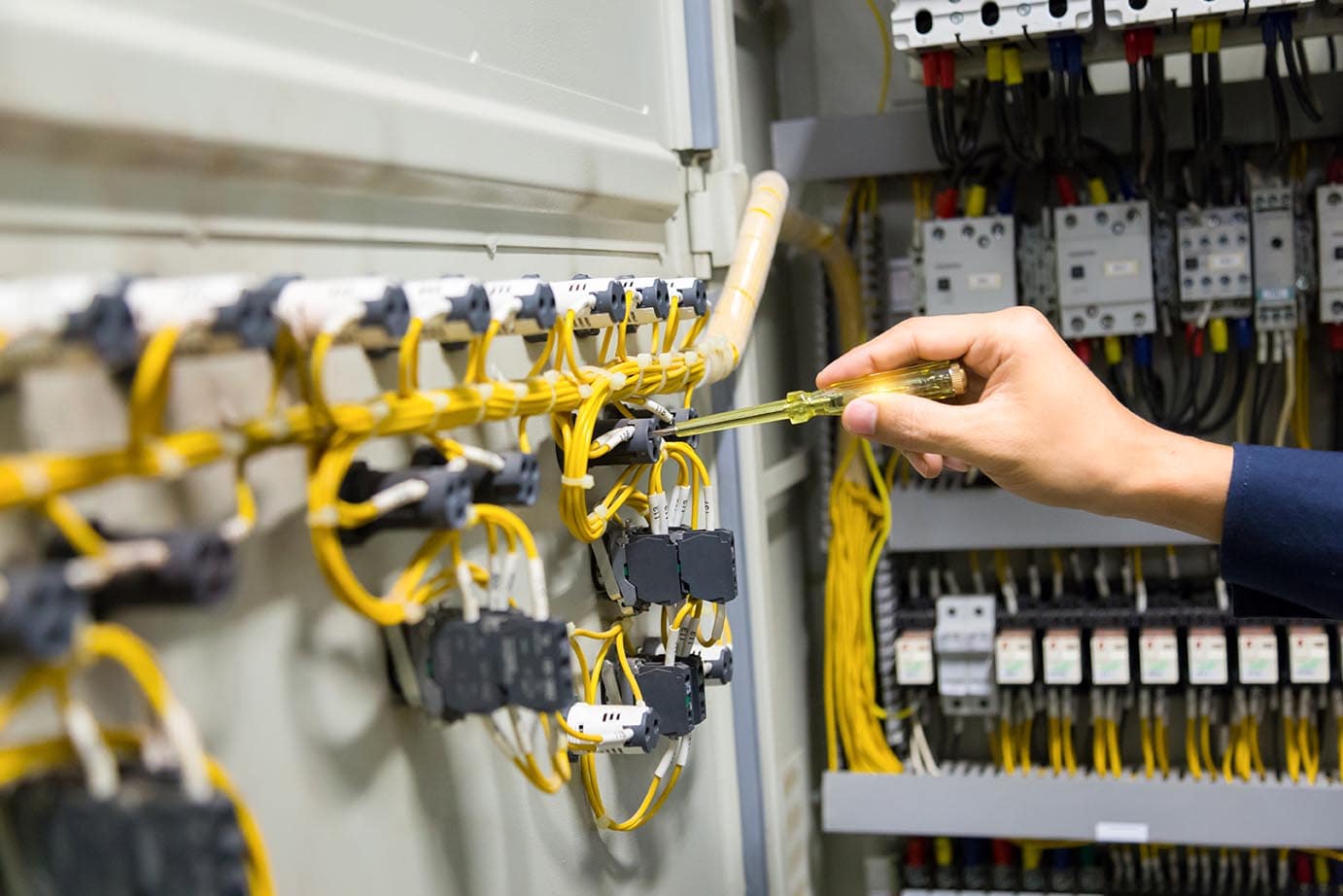 Electrical Preventive Maintenance from the Leading Inner West Electricians
A regular electrical inspection and preventive maintenance are essential to ensure the safety of a home or a building's occupants. Not only is this required by law, but it is also an important activity to ensure that you will prevent an occurrence of an electrical emergency arriving at an inconvenient time. These highly-professional electricians know what it takes to do a fantastic job to ensure that your electrical network is in prime shape and will make repairs if necessary.
These cover switches, lighting, wiring, power points, meter boxes, connection to the mains, and emergency systems to ensure that these will function for years to come.
Safety Switches from the Most Dependable Inner West Electricians
Electrical mishaps cause a number of casualties yearly which could have been preventable. An inexpensive safety switch could have prevented most of these cases. You can protect the occupants of your home or office by calling on licensed electricians to install these safety switches for you. Only qualified electricians can install these safety devices and ensure proper functionality as designed to maximize electrical safety in your home or office.
Installation of Smoke Alarms by Inner West Electricians
Fires may be rare occurrences, but they do happen, and having smoke alarms installed at strategic locations can buy valuable time for emergency services to respond in case a fire does occur. Qualified electricians can help you install your smoke alarms at the proper locations within your property and ensure their functionality.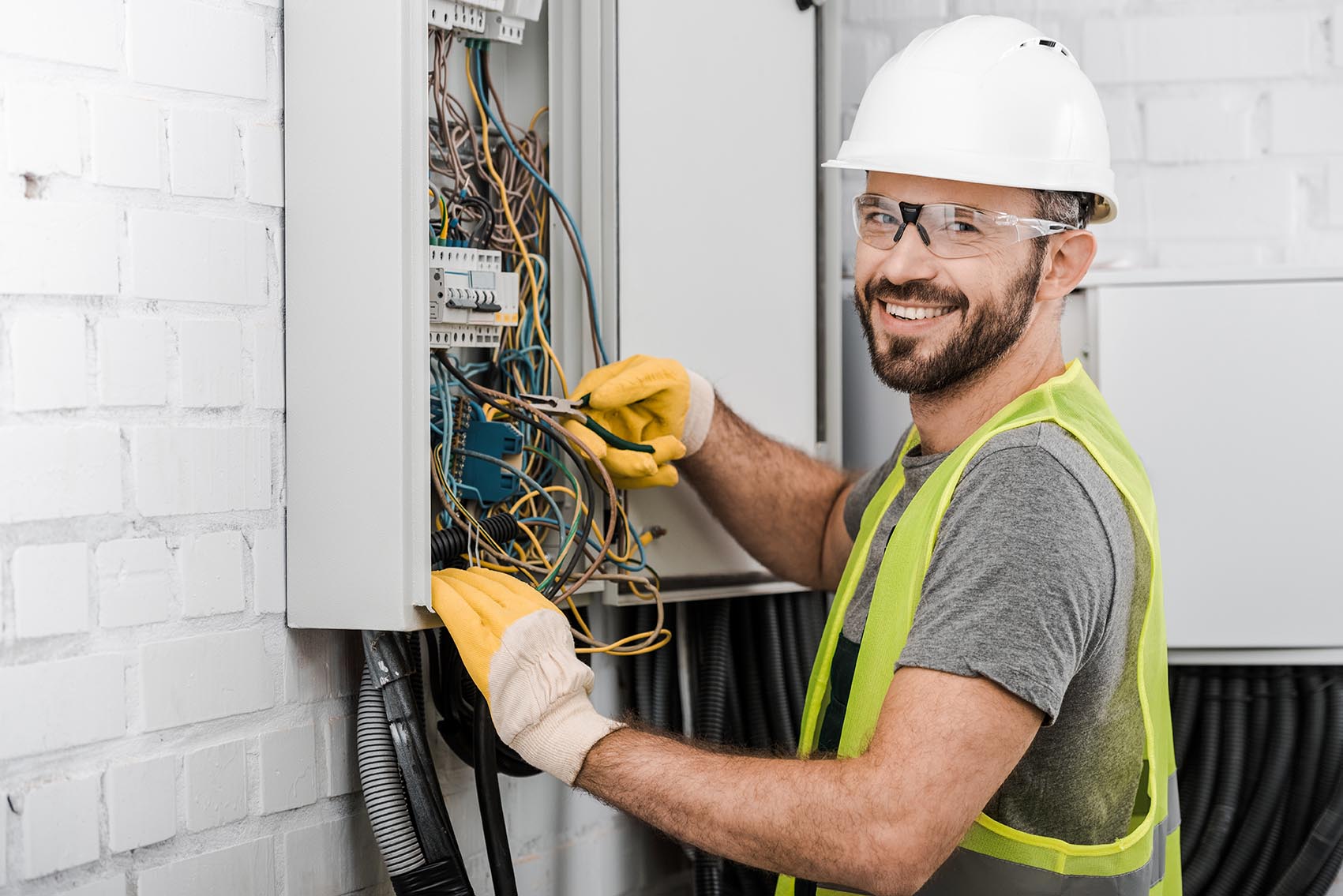 Security Systems Installation By Inner West Electricians
These licensed electricians have both the training, and the experience, to install security lighting, CCTV, burglary alarms, access controls, and intercoms on your property. Don't take your chances by leaving your property without fully functional and properly positioned security systems. You just won't know if or when your business or home might encounter a threat from intruders.
Level 2 Electricians In the Inner West
These level 2 electricians have the additional training and license to handle circuits with higher electrical loads. Apart from the duties that regular electricians can handle, these Level 2 electricians can work with electrical jobs with direct connections to both overhead and underground mains.
They can also support commercial electrical work such as connecting machinery that requires heavy electrical loads. They can do an excellent job connecting, metering, and disconnecting equipment from the mains.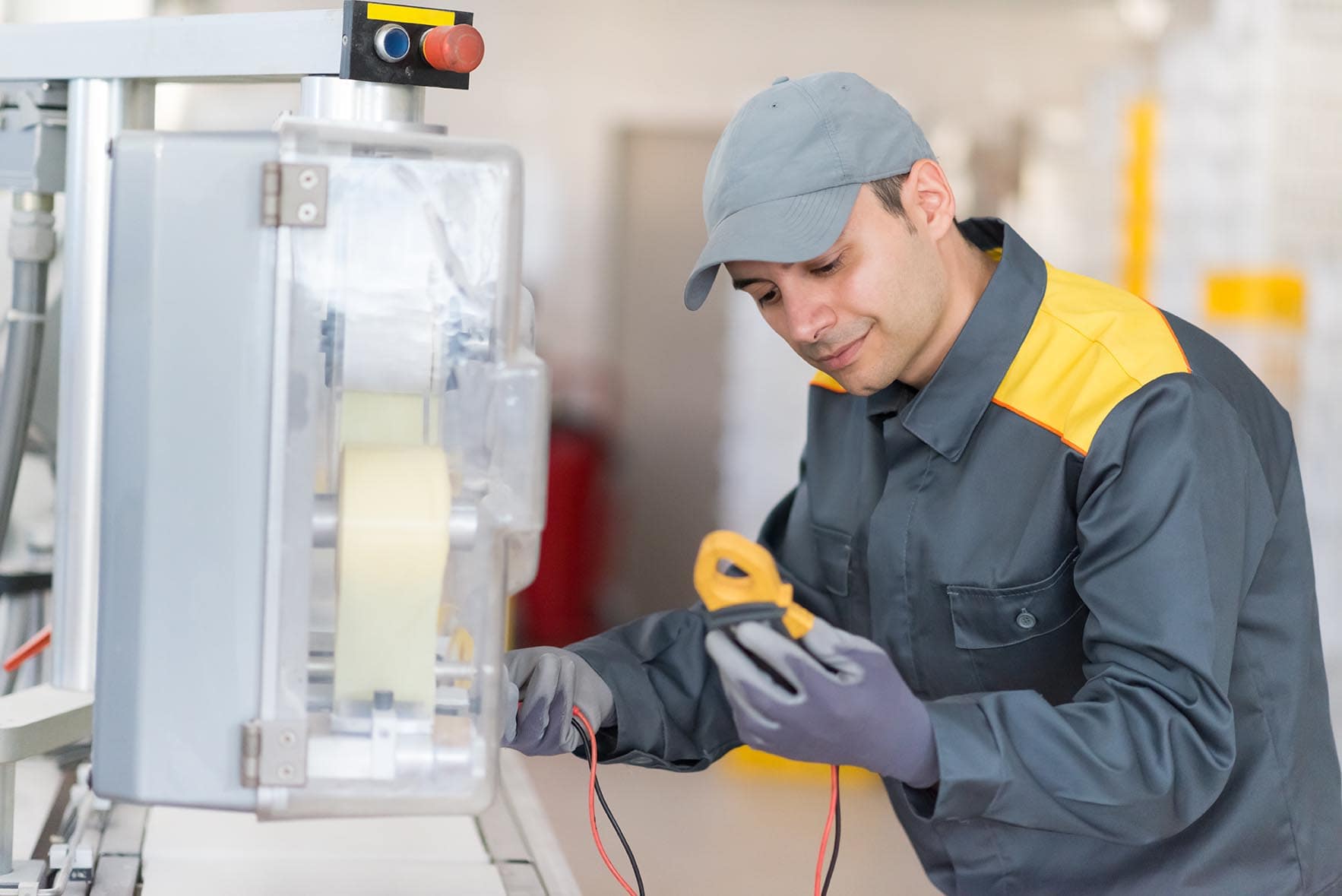 Frequently Asked Questions
If you need the professional help of an electrician in Australia, please expect to pay between $80 to $100 per hour. That is the average hourly rate for electricians across Australia.
Master electricians are professionals trained to deliver safe, reliable, and high-quality service all the time. These professionals undergo constant training to ensure that they are the best in their trade.
During normal operations, the current flowing to an appliance goes back through a neutral wire. However, if something should happen to a circuit, the electricity can leak to the ground through a person touching the appliance. And that could lead to serious injury, even death. A safety switch detects the loss of power from the circuit and cuts the electricity supply in 0.003 seconds. This time is enough to let as few electrical currents run into a person's body to prevent injury.
Recent Eectrician Reviews Near Inner West
Just two hours' delay costs my grocery around $3,000 dollars the last time I had an electrical trip to my store.
What this business directory can help you with is to get specific services run to you within minutes. It could skip bins early in the morning, but none is as useful as getting electricians to respond to you as soon as they can.
I bought a fifty-year-old property and was so excited to get going with using the property immediately. It was apparently well-kept and ready to use.
However, I realized after four days that bulbs die out in a short time. Rather than continuously use the building, I had an electrician come over to take a thorough check on my place. If I kept on using this place, it may catch fire or something just as bad. Good thing this business directory was able to point me to a really good team who knows what to look for and where.
The difference between calling a fireman and calling an electrician is that you call one during a fire and the other one before it occurs.
You won't believe how bad 70s electrical circuits are if left unattended or uninspected. For this work, it is best if you call on the best possible electricians to look into your electrical systems just to be sure. Now, this is how this site helped me. I got the best help possible within minutes! You can't make a meaningful comparison before in hours!
Brianna Woodcock
New South Wales
About Inner West
The Inner West is an area directly west of Sydney CBD. It consists of the local government areas of Burwood, Canada Bay, Canterbury Bankstown, Inner West Council, Strathfield, and Sydney. Being close to the CBD means that the area has excellent public transport available such as trains, buses, light rail, and ferries.
Being in an older part of Sydney, the Inner West has a number of heritage buildings and houses throughout its area. The most notable examples are Yaralla, Marrickville, Cassa Tasso on the Appian Way in Burwood, and many others.
Being a highly-urbanized area on the points closest to CBD, the Inner West has many medium-to-high rise apparent blocks, especially around the major stations such as Strathfield and Burwood. However, a substantial residential area around the Inner West still contains low-density residential dwellings.
The Inner West area has a population of 293,000 with considerable Chinese, Indian, English, Italian, and Koran communities.