Painters Sydney
Fully Insured & Best Painters Sydney
Here is the list of businesses who provide painting services in Sydney.
Light Mountain Finishes
Light Mountain Finishes are expert painters in Sydney. With over 20 years experience working on high end projects.
Sydney NSW
Nextone Painting Services
NEXTONE Painting Services AMBITIOUS LIFE Sydney's trusted residential and strata painting company.Contact us for outstanding service and excellent results.Nextone is more than a painting company. We are a team of forward-thinking young professionals who care about the customer experience and love innovation.It is always our ambition to deliver the best possible results for your home or premises.
Sydney NSW
Painters Sydney
For a premium quality paint job, hire our painters in Liverpool hire us for residential, commercial or industrial paint job, call us at TEL: 0423 019 087.
Sydney NSW
Paintbuddy&CO
Paintbuddy&CO is a professional painting company that has been servicing the Northern Beaches and Greater Sydney area for many years. We have vast experience in all aspects of interior and exterior paintwork, with a particular specialty in residential painting. Our painters are skilled tradesmen who take pride in their workmanship and attention to detail, ensuring you receive a high-quality finish at an affordable price.
Sydney NSW
Sydney Metro Painting
Sydney Metro Painting is a trusted name for house painting services in Sydney, we use quality low VOC paints for interior and exterior painting. Call us on 0422 597 448 for free measure and quote!
Sydney NSW
All Districts Coating
For over 20 years, the All Districts Coating team have successfully completed and managed residential, commercial and industrial painting, coating and restoration projects.
Sydney NSW
Pinnacle Constructions & Design
We are a highly motivated group looking forward to working with you on your upcoming projects. Please review our services page and gallery to see what additional services we offer.
Sydney NSW
Fannings Painting
We are a Sydney based Painting and Decorating company. With over 20 years of experience, our reputation has been built as a specialist Painting and Decorating contractor providing high standard of workmanship.
Sydney NSW
Halifax Painting
At Halifax Painting Services, Bill and the team have over 20 years' experience in the field servicing a range of residential, strata, commercial and insurance clients.
Sydney NSW
Sydneys Painters
Sydney's Painters & Decorators are local tradesmen based from Brighton-Le-Sands. We specialise in a wide range of residential and commercial painting and decorating.
Sydney NSW
Korea Painting
With interior painting we take great care in choosing the right colour scheme, and the right types paint for the bedroom, bathroom, kitchen and any other rooms of your house.
14A Anthony Rd, Westryde NSW 2114, Sydney
Oppa Painting
We spend a great deal of time in our homes, and want to live in pleasant surroundings. The paint scheme is an important part of these surroundings.
 165 Ryedale Rd, Denistone NSW 2114, Sydney
Dial A Painter
For over 30 years, Aaron Vance has operated a well established and successful painting and decorating business.
116 Victoria Road Rozelle, 2039, Sydney
Art Painting
Established in 2003, Art Painting is one of the leading interior and exterior painting services in Sydney.
 34 Greenhill Dr, Glenwood NSW 2768, Australia, Sydney
Johns Painting
John's painting is a professional painting company providing high quality workmanship and quality products to the house owners and business owners throughout Sydney.
P.O BOX 515, Strathfield NSW 2135, Sydney
Brushright Painters
Brushright Painters & Decorators, licenced since 1986, is a family-run business, owned by John Takacs. We service the metropolitan Sydney area, Hornsby and the Central Coast.
11 Garlick St, Kariong NSW 2250, Australia, Sydney
Why Choose
Industry Top 5?
Are you looking for professional painters who can provide reliable painting services for interior and exterior painting projects in Sydney? With hundreds of professional Sydney painters available, isn't it daunting to find someone to render high-quality services for whatever you have in mind? Don't worry! Industry Top 5 is here to help.
Save
Time, Effort,

and

Money

Get the most value from your business place by contacting highly skilled painting contractors in Sydney at the soonest possible time. With our narrowed list of professional painters available in  Sydney, you can select the most trusted painter you can rely on to deliver a fantastic job in painting. Our site simplifies the selection process thereby helping you save time, effort, and money.
We are
Free
We did the hard work of researching hundreds of master painters Australia has available to provide you with a narrowed list of the most trusted professional Sydney painters. Our site also allows you to get all the relevant information to arrive at a solid decision. We care for our customers, and we give this much value to you for FREE!
Ease of
Use
We made the selection process for your paramount painters Sydney has available simpler. We also made it easy to do on our site. With just a few simple steps, you can be in touch with the finest professional Sydney painters. Just fill out the contact form and the leading painters Sydney has available will send you their obligation-free quotes and contact you as soon as possible.
Real
Customer Reviews
We believe that genuine customer feedback is a crucial factor in the selection process for your most trusted painters Sydney has on offer. Our curated list of the top professional painters available in Sydney is based on this crucial piece of information. 
Combined with the opportunity to quickly get to the leading Sydney painters, you can arrive at an informed decision in a trouble-free manner.
Comprehensive
Information
Industry Top 5 are experts in the industry. We know what our customers need. We don't want our customers to select hastily using scant information. Our site ensures that you can only get the most trusted painters Sydney has available who have a long track record of gaining trust from their customers. We also make it easy for you to get all the relevant information you need with just a few simple steps.
Local
Service
You can get the best value from the finest Sydney painters' services because of their proximity to your site. Whether your establishment is private or commercial, regardless of scale and complexity, we can bring you the nearest and has the best professional painting experience that you require.
Finding a God and Quality Work Painter in Sydney, NSW
Have you decided to bring out the most value from your commercial space? Or, have you decided to make your home stand out by having a paint job done? Do you want to do it yourself or look for a painting professional? With hundreds of painters available in Sydney vying for your attention, isn't it daunting to find the most trusted local painting contractors who can deliver the painting job you desire at a reasonable cost? Don't worry! 
Industry Top 5 knows the need of our customers, and we will make your selection process simpler and more manageable. With just a few simple steps, you can find the finest experienced painters around Sydney by filling out the contact form. They will send you an obligation-free quote and contact you as soon as possible.
Painting Jobs for all Sizes
These leading experienced painters available in Sydney can take on any paint job regardless of scale and complexity. You don't need to worry about your task being turned down because it is too small for them. 
You can rely on these fully licensed painters available in Sydney to work with for any project size and at a schedule that fits your requirements.
Whether the painting job is for a single wall, an entire house, or an entire building, you can rely on these top Sydney painters.
Types of Painting Available
These highly recommended painters in Sydney can cover all aspects of painting for whatever type of painting job you need. These services include:
House Painting
Office Painting
Strata Painting
Commercial Painting
Interior Painting – walls, ceilings, concrete and timber floors, doors, stairs, and many more
Exterior painting – eves, walls, doors, window frames, and many more
Industrial Painting
Residential Painting
Newly Constructed Buildings
Restoration Work
Repaints and Renovations
And many more!
You may have a specific painting requirement in mind for your private or commercial space.

 
Don't worry! The finest painters in Sydney have got you covered!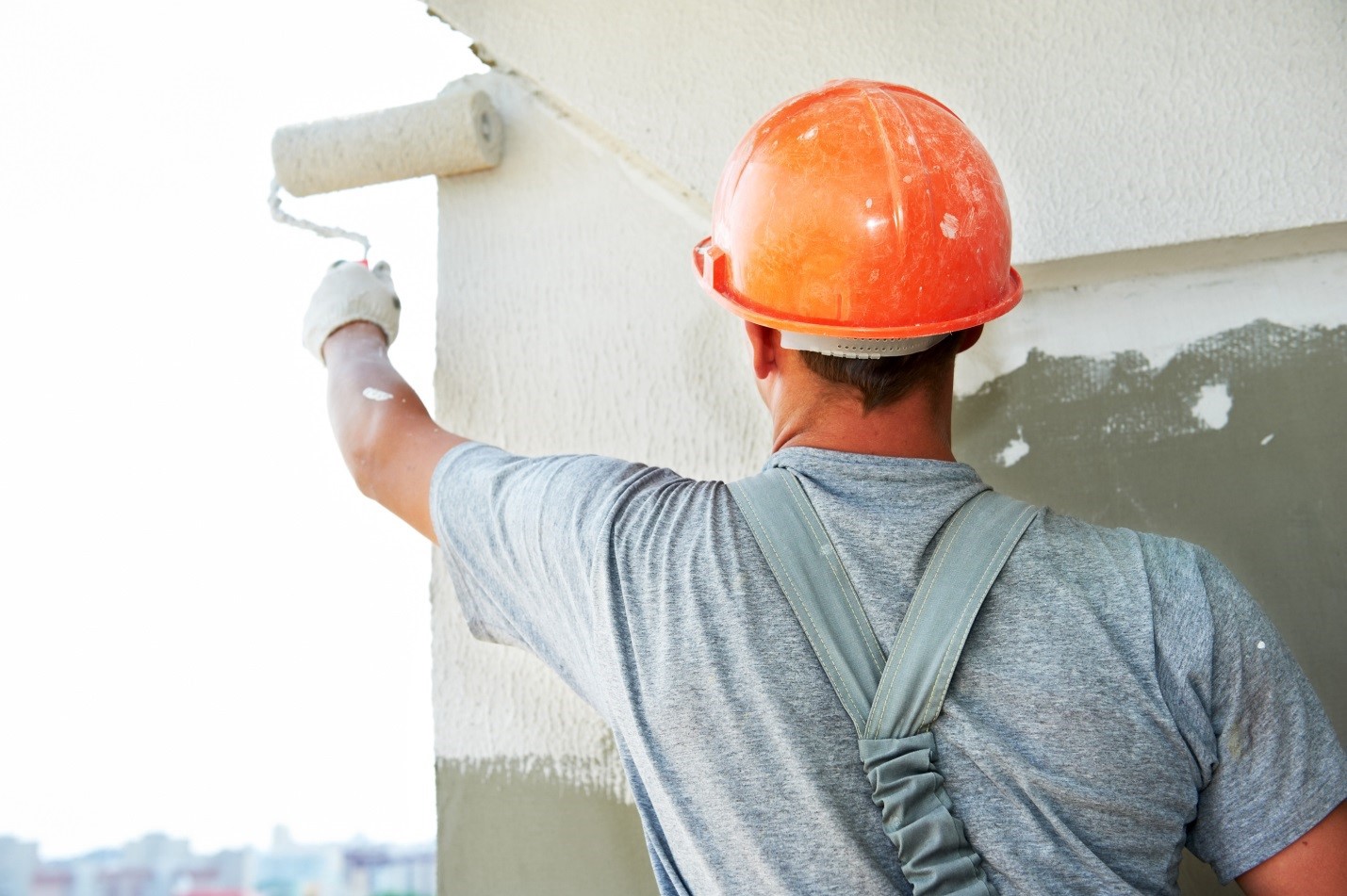 Fully Qualified and Insured Painters
We assure you that all the professional painters in our curated list are fully certified and insured. 
Not only do these finest painters in Sydney have many years of practical experience, but they also have long lists of satisfied clients. These experienced professionals can assure you peace of mind in the paint job quality that they can deliver.  
Don't risk injury and having health issues by doing painting jobs yourself. Call on the top amazing painters in Sydney to do the job for you. Not only can they do a sterling job for your painting needs, but they can also give you the best value in the end.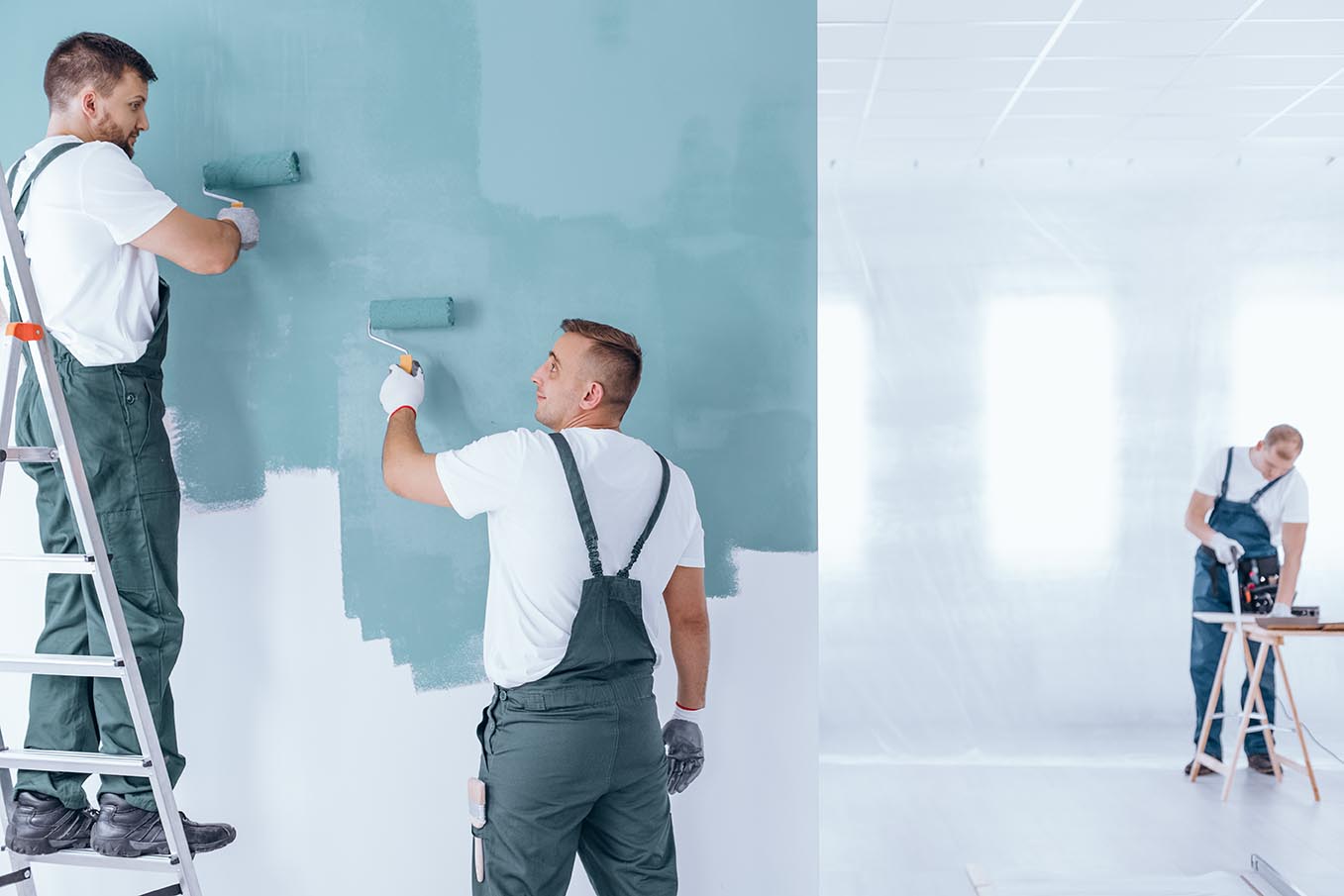 Commercial Painters in Sydney
If you are looking to bring out the most value for your commercial space at the soonest time, then you need to seek the help of the top professional work painters to do the painting job for you. They can work with you each step of the way, from selecting the colour, textures, and feel to fit the type of business you do. Moreover, having these painters available in Sydney do the job for you can have quick turnaround times and have you or your tenants utilize your commercial space quickly. Do you intend to do the paint job without pausing business operations? No problem. 
These amazing painters in Sydney know the needs of their customers. They will work around your business schedule to deliver high-quality workmanship even if you carry out your business as usual.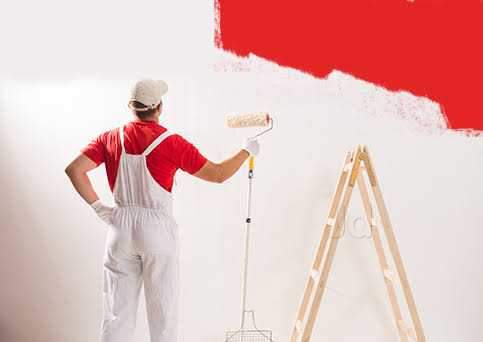 Sydney Painters and Decorators
You can rely on these professional painters and decorators to bring to life your home or your business through their skill and experience. With their eye on detail depending on the needs of their clients, they can enhance the space and exteriors, whether these are for your home or your business. They can ensure a high standard of workmanship for every paint job they take. These cover interior and exterior of residential, commercial, and even heritage structures.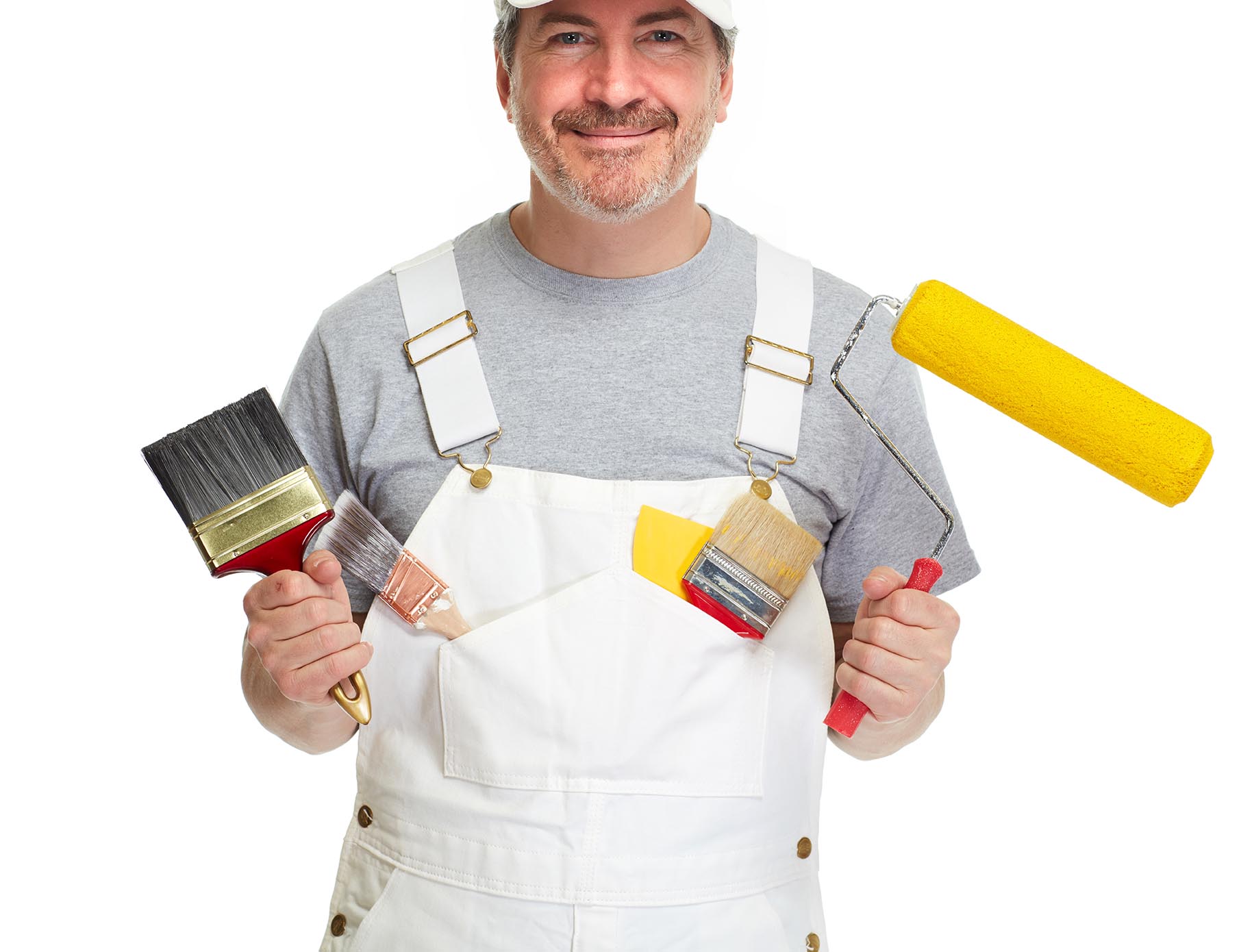 Frequently Asked Questions
First, the painter must possess a license and be a member of the Master Painters Association.
You may need to confirm their license details.
Contracts are documentation of a clear understanding between you and the painter. A contract should therefore be standard practice. This document also bears the condition/s of your agreement.
Please compile a written list of the items you are not satisfied with. Based on the written list, you may need to discuss this in detail with the painter, providing consideration and completion opportunities.
If you disagree with their recommended action, you need to elevate the matter to the Master Painters Association.
The need to paint exterior surfaces varies greatly depending on the environment and weather conditions of the area where the structure is. As a general rule of thumb, expect to do a repainting job in the order of five to seven years for exterior surfaces.  
You will need to inspect the area around the property thoroughly before the painters arrive. It will be helpful to move any items that are leaning against or located very close to your building, such as tools, lawn furniture, woodpiles, bins, potted plants.
Moving these items will allow the painters to ensure that they can do their job without hassles. It is helpful to have trees, plants, and flowers covered to protect them from paint splatters. If you have branches touching the area for painting, it is best to have these trimmed out.
It is helpful to have moving work included in your terms with the painter. But if you don't, you may need to do some preparation work before they arrive. Start with all the items on the wall, such as grandfather clocks, picture frames, nails that stick out, and others. Heavy furniture can't be moved out of the house in most cases. The common practice is to place all of these in the middle of the room and cover them with clear plastic. Cover the floors with drop sheets and tape skirting boards to prevent paint drips.
Recent Best Painters Reviews In Sydney
I am an interior designer and I do an interior painting project. That is why I need to select the best ones available out there.
Most of my clients are home powers thus I always do residential painting project. I also need commercial painter Sydney for my commercial clients who have commercial property. Just like builders that helped me in other site assignments, I used this site to look for painters who will understand my needs. If you need one really fast, then you need the guys you get from this site.
Isabella Broadbent
Eastern Suburbs
Getting just any painter in Sydney is easy. But getting a painter that will satisfy you is a lot more difficult.
Consider this: Just the cost for the paint alone will surprise you. To save on cost, some painters cut down on quality. Don't wait till you learn what that can do for you in the long run. Fortunately, Industry Top 5 shows the best painter Sydney. What I mean is, those who are the most professional and those that can best fit your needs.
Thomas Crick
millers point
Really want to give my hats off to Industry Top 5 for showing me that value goes a long way.
Checking reviews is one thing, but I rarely see a site that can show them in one glance. Best of all, after trying businesses from other services too, this site is always going to be handy!
Natalie Poidevin
Sydney Region
About Sydney, NSW
Sydney is a city located on the southeast coast of Australia, and it serves as the state capital of New South Wales. Sydney is the most populous city in the continent of Australia or Oceania. The metropolitan area of Sydney is home to over 5 million people on an area of over 12,000 square kilometres. With 45% of the population being foreign-born, the city provides a diverse range of cultures spanning the globe.
Sydney is one of the top fifteen most-visited cities in the world. Sydney is known for the Sydney Opera House and is one of Australia's most popular tourist destinations. Sydney offers a wide range of attractions. The city has everything from the beauty of its natural harbours, its serene beaches, the wild bush lands, and exquisite architectural wonders. Sydney is also one of the centres of culture in Australia, and one can find numerous museums and galleries and host various cultural and social events.
Human settlement in Sydney can be traced back to 50,000 years BP. There were between 4,000 to 8,000 native people in the area covered by Sydney from 29 different clans right before the Europeans arrived. Though never served as Australia's capital, Sydney served as the starting point of European colonization, and thereby, also a starting point of Australia's development from the late 18th century.
Sydney's economy is recognized worldwide, being Australia's only global city and the leading knowledge-based region in the nation. With over 450,000 businesses including almost half of the top 500 companies in Australia, Sydney is an economic powerhouse. The area generated 7% of Australia's economy and, in turn, provided over half a million jobs across all skill levels that on a wide range of opportunities. Sydney and the surrounding areas have a considerable economic base, including a dense network of globally competitive industries, well-developed infrastructure, outstanding facilities, a low crime rate, and an excellent living environment.
Services Similar To Painters In Sydney