Sydney to Melbourne Interstate Removalists
Interstate removals completed by professionals might be costly, which is why many people want to do at least a portion of the move themselves. This does not turn out well in most situations, and individuals are forced to pay money out of their own pockets to restore or replace damaged items. It's easy to avoid these problems with the help of Industry Top 5!
Why Choose
Industry Top 5 ?
Once you've chosen professional, trustworthy, and affordable interstate removalists to assist you with your move from Sydney to Melbourne, you'll be able to relax and enjoy the move!
No Cost to You
You may check the reviews of several interstate removals to determine whether their prices are reasonable. Because our service is 100% Free, we save you time and money.
Read Consumer Feedback
We acquire honest client feedback to produce a handpicked list of interstate removal companies. Our site is quick, painless, and uncomplicated to use.
Complete Information
We list all the best Interstate removals firms on our site! Whether you're looking for household removals in Sydney, furniture removals in Sydney, packing removalists, workplace relocation services, cheap interstate removalists, or storage in the Sydney region, we've got you covered.
Support Local Melbourne Removalists
We've put up a list of local, interstate removals firms so you can get the most exemplary service at a fair price: support Melbourne removalists and other local businesses in your community.
Make Your Interstate Move to Melbourne A Stress-Free One!
The distance between Sydney and Melbourne is 877 kilometres, which takes around 9 hours to traverse by car. The trip might easily take more than a day if you include rest time, lunch and dinner breaks, traffic in the cities, and so on.
That is why hiring skilled interstate removalists from Sydney to Melbourne for moving items across the distance rather than attempting to do it yourself is always a brilliant idea.

Expert Interstate Removalists
This Melbourne removalists service is for people moving from Sydney to Melbourne. It's quick, painless, and straightforward. A professional team will handle every aspect of your move from start to finish.
After going through a stringent screening process, our interstate removalist service team has been handpicked based on a long list of criteria. The Melbourne removalists team is trustworthy, reliable, and experienced in what they do. So rest assured that your belongings will be handled with care from the moment they arrive at the storage facility in Sydney until they are deposited into your new house in Melbourne.
Professional Office Relocation
This service is for people who are relocating their office. The interstate removalists Sydney to Melbourne team will handle everything from packing your computer equipment, servers, discs, files, and other delicate items to safely dismantling your office furniture so they can be transported.
They will also unload the container in Melbourne and help assemble new pieces to ensure that your office is up and running again in no time.
Packing and Valet Unpacking Services
This interstate move service is for people moving from Sydney to Melbourne and needing assistance with packing. The interstate removalists in Sydney will provide you with high-quality packaging materials, wrap your furniture tightly, pack your delicate items, load them into the container using proper equipment, transport them safely to the storage facility in Sydney, and deliver them to your new house in Melbourne when the time is right.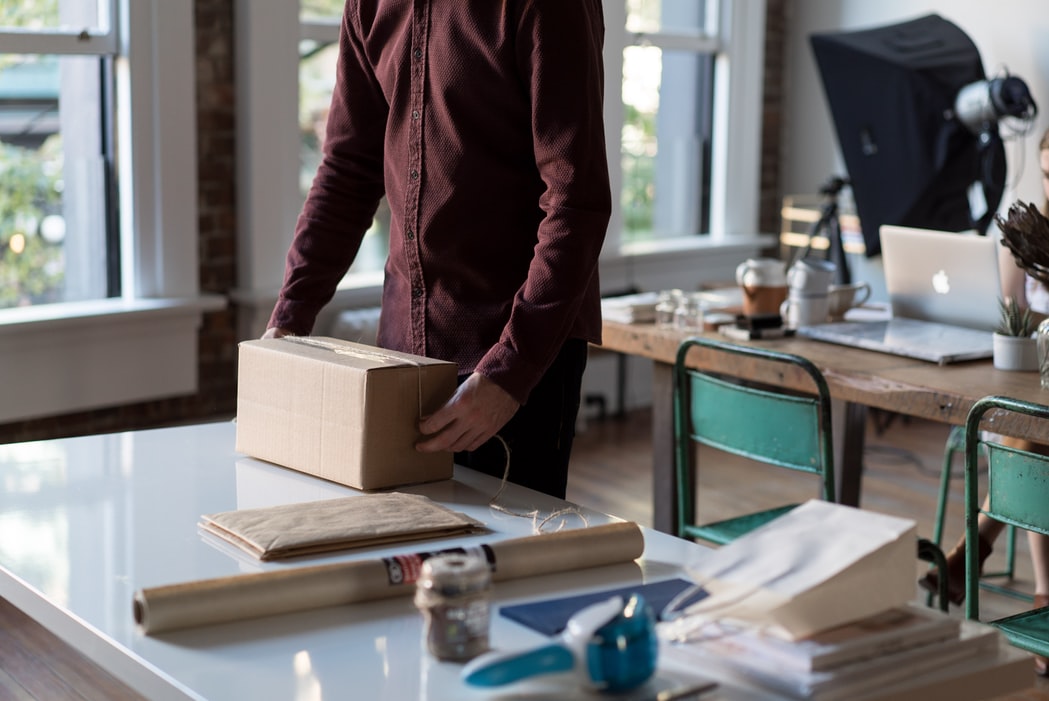 Removals Storage
This interstate move service is for people who need a storage facility in Sydney. At the state-of-the-art warehouse, the interstate removalists Sydney will place your belongings securely into a reliable storage unit until you are ready to transport them to Melbourne.
Hassle-Free Moving Services
This service is for people moving from Sydney to Melbourne and looking for a hassle-free moving experience. The interstate removalists will unload all items from your container, place them in the rooms you would like and arrange the furniture and appliances to your liking so you can start living in your new house as soon as possible.
Piano and Heavy Furniture Movers
This service is for people who need assistance moving a piano and cumbersome pieces of furniture. The Melbourne removals will carefully load your items into the container and transport them safely to their destination in Melbourne without any damages or breakage.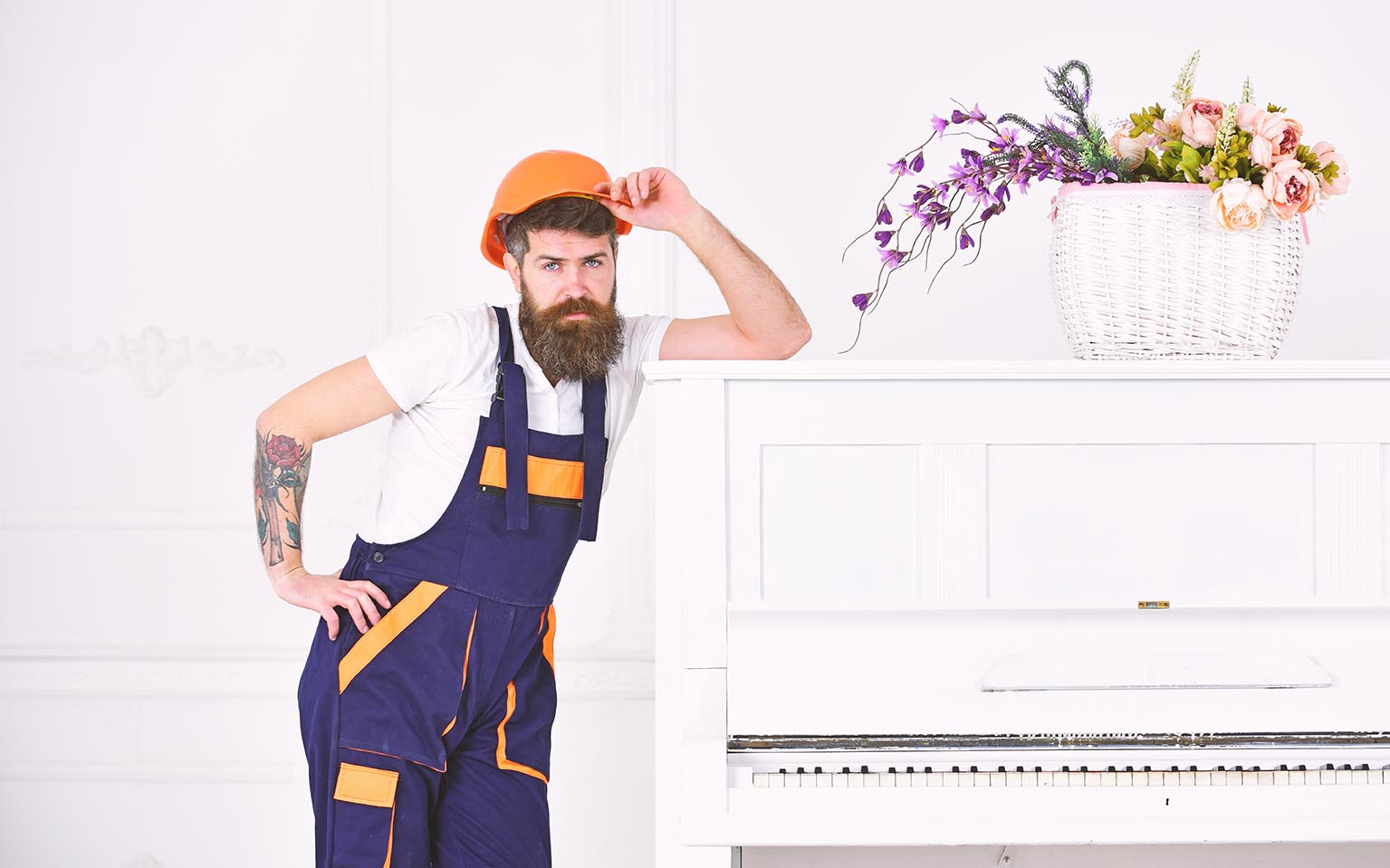 Why Should You Move to Melbourne?
Each year, an estimated 150,000 people make a move to Melbourne through the help of Sydney to Melbourne removalists. The city has plenty to offer its residents, including a thriving economy, diverse culture, and top-notch infrastructure. If you're considering relocating to Melbourne, here are a few reasons why it might be the right move for you.

Economy and Employment Opportunities
Melbourne is home to more than 3,000 major multinational corporations, including Virgin Australia Limited, ANZ Bank, Telstra Corporation Limited, BHP Billiton Ltd., IBM Australia Holdings Pty Ltd., Hilton Worldwide Holdings Inc, and more. Thanks to the city's thriving economy, there are countless job opportunities available to those working in finance, IT, science, healthcare, education, engineering, construction and more. And thanks to the city's commitment to encouraging small businesses – SMEs account for 20% of total employment – it's easier than ever to start your own company.
Cultural Diversity
For those moving to Melbourne, you'll be happy to know that the city is home to more than 140 different nationalities, with approximately 50% of residents born overseas. In addition to English, a dozen other languages are spoken across the city's suburbs and surrounding areas, including Greek, Vietnamese, Arabic, and Italian.
Livable City
In addition to being one of the most livable cities in Australia, it also has been ranked as the world's most livable city for four years running, according to The Economist's Global Livability Index. That's no surprise when you consider that Melbourne boasts an affordable cost of living, great climate, extensive public transport system, and plenty of parks and green spaces to enjoy.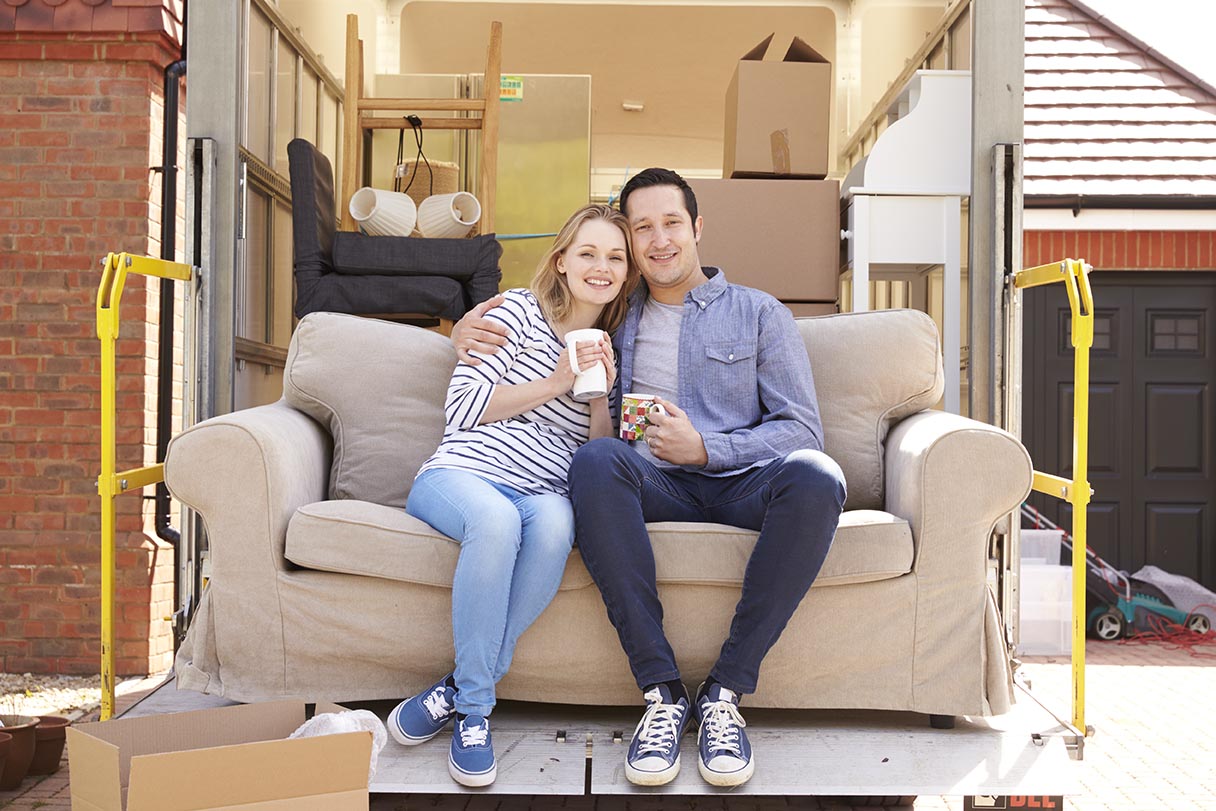 Education Opportunities
It should not surprise that the city is also home to top-notch educational opportunities. More than 1.8 million students are currently enrolled in more than 400 higher education institutions throughout the state. If you're looking to further your education, consider registering at one of Melbourne's many universities, including Monash University, Victoria University, La Trobe University and Royal Melbourne Institute of Technology.
Healthcare Opportunities
Melbourne is also home to several world-renowned healthcare professionals, with four universities teaching medicine and several teaching dentistries. If you're considering relocating to Melbourne but aren't sure where to start, visit the city's official website for more information.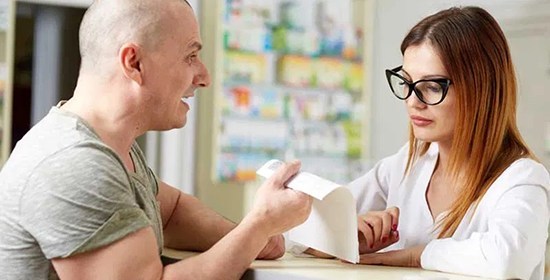 Melbourne: Australia's Largest City at Your Fingertips
With over 300 days of sunshine each year, Melbourne is the perfect city to enjoy year-round outdoor activities – including cycling, scuba diving, snorkelling, surfing and sailing. You'll also be pleased to discover that the city has more than 2,500 parks and gardens where you'll find free WiFi access, bird watching areas and places for picnics.
The city is home to more than 400 festivals and events, including the annual Melbourne International Arts Festival, Moomba, Victorian Arts Festival, Writers Festival, Melbourne Food and Wine Festival and Australian Formula One Grand Prix. These events allow locals and visitors alike to explore the local culture.
And of course, countless places are worth visiting – from the historic Old Melbourne Gaol to Queen Victoria Market and Federation Square. There's no shortage of places to explore.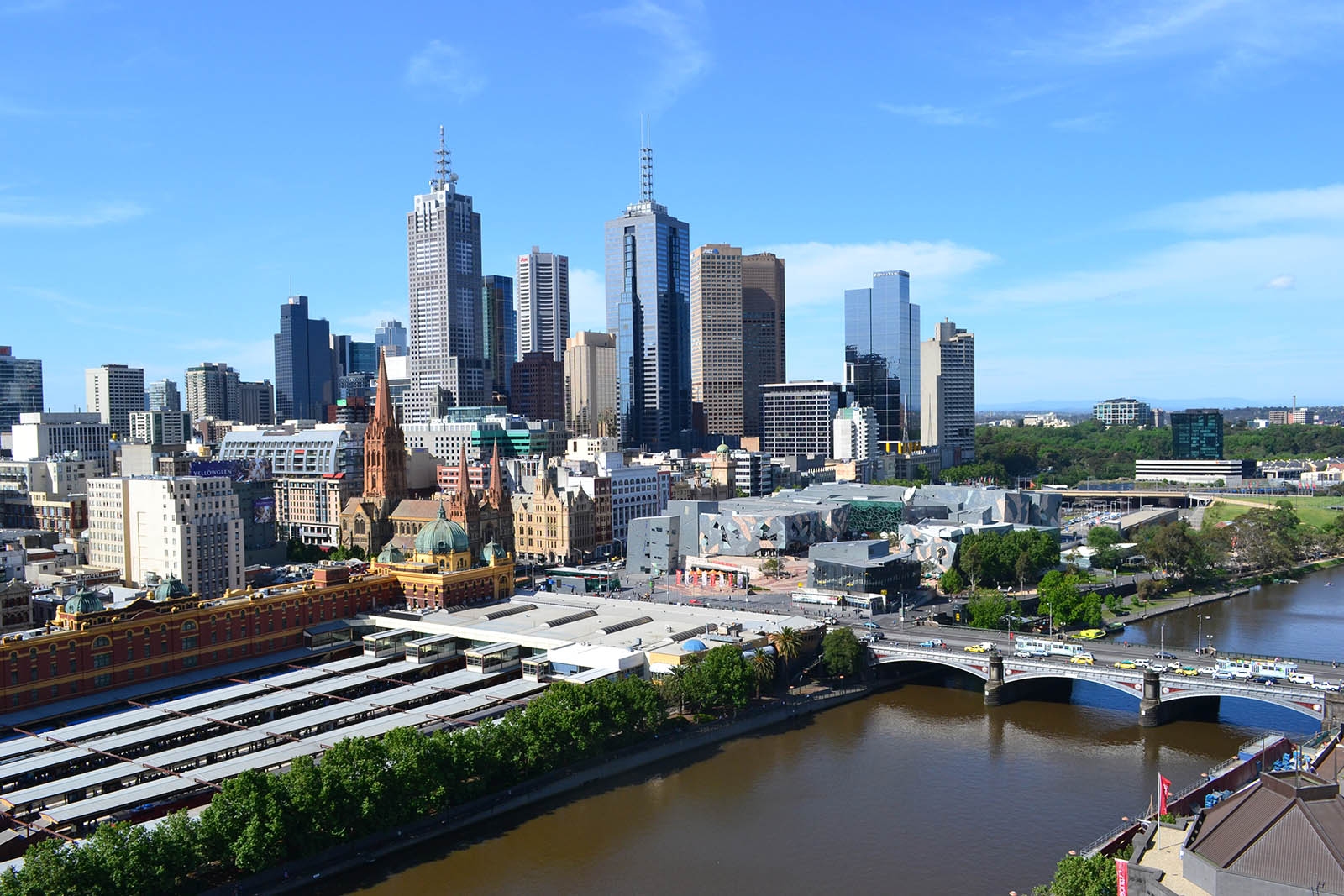 Frequently Asked Questions About Interstate Removalists
The cost of moving from Sydney to Melbourne depends on your budget and what service you want (do-it-yourself or professional help). Basic interstate moves can start from $300 for small apartments and $750+ for bigger houses/offices.
Usually, moving takes at least one week (and often more), but this depends on your budget and what service you want. We can organise a move in just one day for $4000+, and DIY packs start from $250.
Local removalists usually work in one area of Sydney and local movers around Melbourne. Interstate removalists work all over Australia. The advantage of this service is that you won't have to deal with interstate issues.
Moving interstate doesn't require much paperwork. If you are making a DIY move, you can find all the interstate removalists' information in your contract. For interstate removalists, you need to provide our office with your new address and contact details in Melbourne.
Recent Removalist Reviews Near Sydney To Melbourne
Best Removalists service I ever had. we request 5 removalist quotes and this moving company was the best.
Best Removalist service I have used. Very friendly and professional. Went above and beyond to make sure my young son and I had the perfect move. Helped set up beds at new house and put furniture in place. Highly recommend them and would definitely use them again.
YYY Removalist I would like to thank the whole team for their outstanding job.
On behalf of my family and myself I would like to thank the whole team for their outstanding job. Especially, their efficiency and quality of work. You will be so happy with their service and reasonable prices. I highly recommend them to every single person who wants to be stress free.
Safe Removalist Fantastic Team
Fantastic team. There was complications on my side with dates and I had to push back and then have a later session and they were fantastic. When they got here the boys mean business. David and AJ are fantastic and have a good system in place together that makes them moving quick and easy. They offered to hook up our washing machine and lifted our super heavy fridge and glass dining table. Honestly couldn't commend them enough! Great service – reasonable prices – and good communication.
Fair & Square Removals Excellent Service
We have used fair and square movers twice now and the experience both times has been excellent. Most recently we had Joe leading the team who would excel in whatever vocation he chose. Polite, well spoken and mannered. Extremely customer focused and you can trust him with your furniture, and in and out of the house. Aside from the smooth move, the pre service and post of dropping and picking up materials is excellent.
Gold Line Removals All in all great service at good value.
Great work by goldline. Turned up right on time and were swift and careful in packing my apartment into the truck. My sofa was a bit too long for the new apartment but they made quick work of getting it up over the balcony. All in all great service at good value.
Quick & Easy Removalists Sydney A very professional service that I am happy to recommend to others.
After 30 years in the one house it was not easy to pack up and move to another state and capital city. From the first phone call a month ago to the safe delivery of our goods last night, Quick and Easy Removals did a great job. The office team were very helpful and patient with all my questions, while the removalists, Dani and Steve were excellent. A very professional service that I am happy to recommend to others.
AAA City Removalist Sydney The best removalists I have ever used.
The best removalists I have ever used. They were on time, knew exactly what to do and what they were doing. Handled my belongings with care and the move could not have gone any better. Highly recommended.
Unbeatable Removals We will definitely be using them again!
Unbeatable Removals is the best removalists we have ever used! They made the process so easy and smooth. The were on time and very professional. The looked after our items with care and we had no one thing damaged (which is very rare)! We will definitely be using them again!
V-Move Removals Great Experience
V-move was recommending to me by a friend who said that they had used the company more than once, and after moving with them, I understand why. I have used removalists in the past with mixed feelings, but the team from V-move was great. I had to reschedule, and they took it in stride with no hassle. When the guys showed up with the truck, they were friendly, hard-working, quick, and careful.
JB Removals Great Experience
Nice wok boys! Had a great experience moving our 4 bedroom home today. Had 3 guys (sorry forgot their names) they were polite at all times also took great care of our belongings with very difficult access and also some heavy louges and piano. We went for the premium package! Highly recommend
Proficient Removals Amazing service from the very start.
Amazing service from the very start. I requested a quote through Oneflare and was bombarded with responses from removal companies. Proficient Removals were the only company that provided a useful quote, didn't try to pressure me into booking and took the time to explain how they would bring wrapping to protect furniture. The move itself went great and the guys were so careful with everything, not a single furniture casualty! Highly recommend!
Ckinterstate furniture removals Amazing Service
Both Maddie and Garry were wonderful to deal with. Although Our move was small (from Sydney to Gold Coast) it was honestly the most professional and painless experience. I could not recommend these guys highly enough. The price was amazing, service was even better!! They deserve nothing but success. Thank you both for your professionalism and we wish you every success in the future.
On-Time Removals Great team, efficient and careful.
Great team, efficient and careful. These guys arrived on time, incredibly careful with all of our furniture and took time to wrap and protect each piece carefully. Friendly and accommodating of all requests. Provided a large truck to fit a large number of items. Thanks, guys Strongly recommend
Adam Rucinski-Stanek
Sydney
Moves And More Great Experience
I thought the truck was a bit big lol but they actually estimated our 4-bed house furniture really well. We used all of the space and we're lucky that they knew what they were doing
A1 Removalists Sydney Great Service
Thank you Lorans and Joni for helping us with our move! They got to us on time and took time to calculate how to pack our stuff. We had a lot of stuff and they meticulously packed room by room and provided hanger boxes for clothes which made our move much easier. They safely wrapped our electronics and fragile items and filled up the whole truck so that we had barely anything left to take by ourselves. Our full 2 bedroom apartment took about 9 hrs to pack, disassemble furniture, move out and move in and reassemble furniture. Overall, great service and smooth moving experience, highly recommend, would use again.
We Move Sydney The boys took the most care of my items and were very professional.
I have moved many times before. And these guys are very fast and efficient. The boys took the most care of my items and were very professional. They wrapped my items in blankets. No damages were made. And the way they packed the truck was astonishing!! The only removalist company I will be using from now on.
Lynns Removals Great Services
The best moving experience we have ever had! John and Dylan were fabulous nothing was a problem they were awesome! Professional and friendly. We will definitely book Lynn's again, they also have a great range of other services for storage, junk removal etc