Get Professional Sydney to Adelaide Removalists
When moving interstate, hiring professional Removalists Adelaide services is advisable to avoid hassles and save your valuable time.
YYY Removalist
Safe, affordable and reliable! These are the features which makes us the best removalists in Sydney. We take pride in having thousands of happy customers because of our high quality services and efficient staff.
Sydney, NSW, Australia
Safe Removalist
Our company's goal is to make you comfortable by placing your price range, needs, and desires above all other considerations. That is why swe will work around your budget and time frame to grant you a customer service experience you will not soon forget. Secondly, our moving service comes with all the tools you need to relocate.
Sydney, NSW 2000
Fair & Square Removals
Moving house or offices can be an overwhelming experience – so much to do and organise and often with very little time. We work in partnership with one of the most highly respected packing organisations in the industry and their proven track record and positive reviews are only the beginning.
Sydney NSW 2000
City Removalist
Founded by Director Sandro Saka over 25 years ago, we are an enthusiastic family business that offers multiple removalist services around the entire Sydney metropolitan area and beyond. Originally established as a premium Sydney removalist service that could be relied on by householders and businesses, we have now grown to a fleet of more than 20 trucks and over 45 experienced staff.
North Sydney NSW 2060
Gold Line Removals
If you are looking for secure and affordable self storage in Sydney, look no further than the storage solutions available from Gold Line Removals. Regardless of whether your in-between properties, going to work overseas or simply want somewhere safe to keep your prized possessions, our storage units in Sydney tick all the boxes.
604/1 Watson Street, Neutral Bay NSW 2089, Sydney
Quick & Easy Removalists
Since our founding in 2007, the reliable and professional Sydney removalistteam at Quick and Easy Removalists Sydney have become known for competitive pricing and exceptional quality.
78/569 George St, Sydney CDB NSW 2000
Zoom Removals
All furniture is adequately wrapped and padded prior to storing. Free stand racking is used for lounges and other soft furnishings to ensure that they are not dented over time from being stored in a crate.
Beverly Hills New South Wales 2209 Australia
AAA City Removalist Sydney
This company was founded in 2004, and since its inception, it has been providing quality removalist services to the greater New South Wales area. For AAA City Removalist, efficiency is the name of the game.
4/7 Roberts Rd
Unbeatable Removals
Since first opening in 2007 our removals team here at Unbeatable Removals have built up a solid reputation as a removals company in Sydney that can be trusted for quality and efficiency. Our removals specialists take pride in offering a level of experience and professionalism that cannot be beaten. Wherever you are moving to or from we can help you move smoothly.
1/7f Parkes St, Parramatta NSW 2150, Australia
V-Move Removals
The business was doing fine and then he decided to buy another truck. Thanks to our little team, the business kept growing by word of mouth until one day Victor could not manage and his partner in life Marisol became his partner in business as well.
Dulwich Hill NSW 2203
Six Brothers Removalist
So you are moving and are looking for a removalist NSW wide! You have hundreds of important items at your place, large and small, that you want to be shipped. No need to worry, you have come to the right place for removals in Sydney.
Unit 8 No. 3 Dursley Road Yennora NSW, 2161
Proficient Removals
We started out helping friends move a few boxes between homes and now we love helping hundreds of people move successfully around Australia and even overseas! Personalised service, comprehensive insurance, waste removal, storage options, clean up – you'll be so impressed with how easy moving is when you work with us.
Chatswood NSW 2067 Australia
Dreyer Removals
My name is Jonathan Dreyer, I have a reliable well-trained team of guys. I am from South Africa. I moved over to Australia in 2016 in order to better my life. I have been in the removals industry since I arrived. I have a B.comm degree from Stellenbosch University where I majored in logistics. I am currently studying project management in Sydney, I have completed over 1000 moves and done around 100 interstate trips.
Bondi Road, Bondi Sydney , 2026
Signature Moves
Signature Moves is your best option when moving to or from Sydney and the Blue Mountains. We are a professional removal company providing intrastate and interstate removals for the discerning client
Sydney NSW, Australia
Ckinterstate Furniture Removals
CK Interstate is an Australian Company with a energetic team, modern trucks and the latest equipment dedicated to providing a superior removalist experience. The owner and operator of the business is involved from start to finish during your move – ensuring quality, punctuality and reliability.
805 Windsor Road, Box Hill, NSW 2756
On Time Removals
On Time Removals is a  professional furniture removalists in Sydney, Our team is highly experienced in all types of relocation whether it is Home, Office, warehouse removals or a simple packing service we have you covered and secured
Green Valley NSW 2168
Moves And More
It all started off with one truck in 2007. A father and son were working tirelessly, day and night travelling across Australia providing quality service for their customers. They moved homes and offices , they helped out many charities and provided a price to meet all budgets for the community. Due to the high amount of returning loyal customers and customer referrals, the company has since grown with a fleet of trucks and is still growing.
Sydney New South Wales
A1 Removalists Sydney
Welcome to A1 Removalists Sydney, we are your furniture moving specialists with detailed knowledge of Sydney's roads we guarantee to relocate your move safely and efficiently with less stress. Our team is highly experienced in all types of relocation whether it is office relocation, moving home, moving warehouse or a simple packing service we have you covered and secured.
(By Appointment Only) 20 Cuthbert Crs Edensor Park, NSW 2176
We Move Sydney
We Move Sydney offer an affordable, fast, friendly and reliable removal service, complimented by a high level of professionalism. We provide our customers with all the advice and assistance needed to move their belongings, waste, home or office in a stress free and cost effective manner. So if you are looking for a removalist that offers affordable removals with a high level of service – We Move Sydney is the removalist for you.
Sydney New South Wales
Lynns Removals
Lynns is a high-profile, well-respected operator in the removals industry, working to match the highest standards in service and quality for over 30 years. At Lynns, you talk directly to the owners and the staff. We are proud NSW South Coast locals offering warm, friendly service and the personal advice you come to expect from a family business.
263 Princes Highway Ulladulla, NSW 2539
Royal Sydney Removals
Over the years, Sydney City movers has gained exemplary knowledge and experience in Furniture Removals, enabling us to turn your moving plans into reality. A loyal, fully qualified and experienced moving teams form the back bone of this company. We use professional tools and furniture moving equipment, therefore achieving the highest work standard and full satisfaction of our customers.
Sydney New South Wales
Giraffe Removals
We provide clients with modern warehousing and storage facilities. We own a storage facility conveniently located in Sydney and have access to similar facilities in other parts of Australia. Our warehouse has 600m² of floor space and is located in central Sydney at 6 Carlton Crescent, Summer Hill.
6 Carlton Crescent, Summer Hill, NSW 2130, Australia, Sydney
Men That Move
Do you need a reliable moving company for your next move? Men That Move is an established business and one of the most trusted moving companies Sydney has to offer. With offices in Melbourne and Brisbane as well, you can take advantage of a fleet of trucks no matter how much stuff you have.
47 Smith Street Marrickville, NSW 2204, Sydney
Your Mate Removals
Happy Moving provides affordable and premium service for the whole Sydney metropolitan area and the Central Coast. Our main service areas in Sydney are the Northern Beaches, Inner-West, Eastern suburbs and the entire North Shore of Sydney. No call-out fee or back-to base fee charged if you move within these suburbs.
93-99 South Creek Rd, Dee Why 2099 NSW, Sydney
SOS Removals And Storage
SOS Removals and Storage are highly experienced in all local Sydney, regional, country and interstate removals. Whether you require a basic or full service move you can be assured of the highest quality service and competitive pricing.
22/10 Chilvers Road Thornleigh NSW 2120, Sydney
Why Choose
Industry Top 5 ?
Choose Industry Top 5 if you're looking for local professional movers but don't want to deal with the hassle of locating them yourself. We've been assisting customers in locating dependable Adelaide removalist services that provide outstanding service for years.
Support your local South Australia business!
Industry Top 5 provides company listings. You're promoting the local economy by working with local businesses. We select the finest and most cost-effective furniture removers imaginable.
No Obligation
Interstate furniture removals service will send you free quotations. You are not required to use any of them. But don't worry, these movers provide outstanding service at the most competitive price.
Find the Best Prices
Before selecting a Sydney to Adelaide interstate removalist service, you should compare quotations from several interstate removal businesses in Sydney NSW.
How Do You Make an Interstate Move Hassle-Free?
Whether moving across town or the country, getting ready for the upcoming interstate is a big project. To help simplify the process, we've compiled this list of 10 things you should know before your upcoming interstate move.
1. Get organised!
Once you've scheduled your move with a Sydney to Adelaide removalist, they will provide you with a checklist to ensure that you're getting everything ready, including packing your belongings into boxes. Check the weather in both locations before you move to make sure you don't have to pack any winter clothes, but if there are warmer temperatures where you are moving to, it might be worth packing some summer wear too!
2. Plan ahead for parking and packing!
Take stock of the available parking, especially if you have a driveway or garage. Moving trucks and moving boxes can be large, and it might not be possible to park right outside your current home in Sydney, NSW. It's also important to know which items need to be packed first or if any valuable or irreplaceable belongings need special care during the interstate move.
3. Keep your pets in mind!
Moving dogs, cats, birds or other pets from Sydney to Adelaide can be quite the task. If you are planning to take them along for the ride, make sure they have ID tags on their collar at all times so that if they escape during the move, you will have everything necessary to get them back home safely.
4. Often, when moving interstate, especially from Sydney to Adelaide, moving companies will need access to your home for a few days before the move to prepare. Make sure you have a plan for where you're going to stay at that time, and if possible, try to attend the property during this time so that there are no mishaps!
5. Ensure that everyone in your household is accounted for
Everyone should have a personal checklist on hand, and if you're doing the move yourself, plan to set aside a full day of packing and another of unpacking. Try and pack as much as possible before moving day so that the truck isn't overloaded. If items won't fit into boxes or need special care (e.g. alcohol), make sure those are packed first.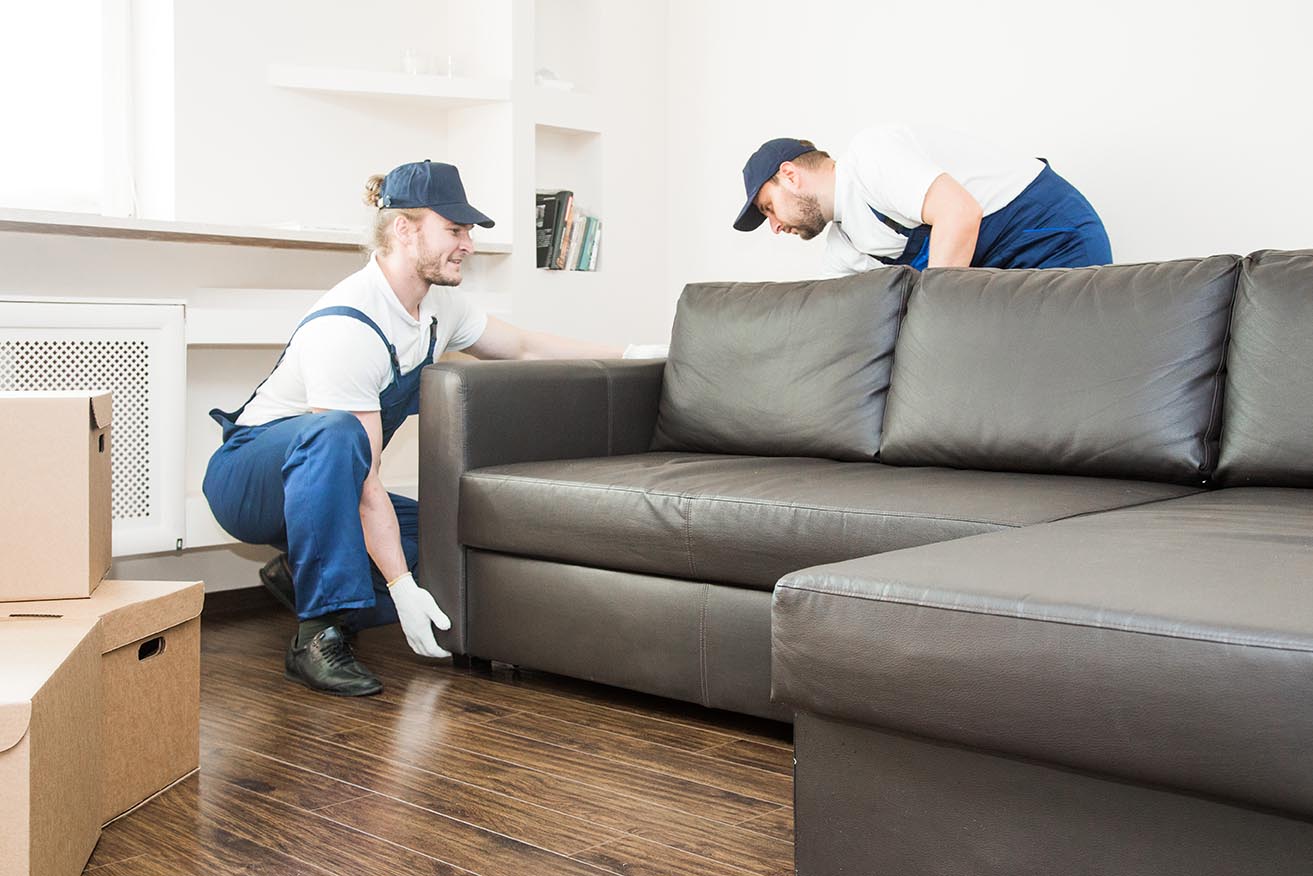 6. Don't forget to check the parking rules in your new city
Some apartments and complexes won't allow overnight or long-term parking, so if you're driving yourself, make sure you aren't getting any parking tickets! If you plan to use a moving truck company from an interstate removalist in Sydney, make sure they know the parking rules in your new area, especially if you will be moving on a weekend.
7. Consider the timing of your move
Moving during holiday seasons can be a bit more tricky. It's essential to avoid driving when everyone is trying to get back to school or work, so aim for mid-week if possible. Also, moving on holiday weekends can be difficult as many people try to do the same thing you're trying to do, so be aware of peak relocation periods.

Removalists Services You Can Book!
Interstate Removalists
This service provides a full-service solution for people wanting to relocate from Sydney to Adelaide. Removalists Sydney to Adelaide will quote packing, moving, storing and interstate transportation. The advantage of this service is that the company has trucks travelling between Sydney and Adelaide all the time, so you can book your move at short notice if necessary.
Local Removalists
This service provides a full-service solution for relocating locals to Adelaide. Removalists Adelaide will provide a quote for packing, moving, storing and local transportation. The advantage of this service is that they work in an area where it's easier to give more personalised customer service, so just let them know if you have any special requests.
Professional Office Movers
Office removalists Adelaide to Sydney will provide a quote for packing, moving, storing and interstate transportation. The advantage of this Sydney NSW service is that they offer a full-scale removal for businesses and private customers.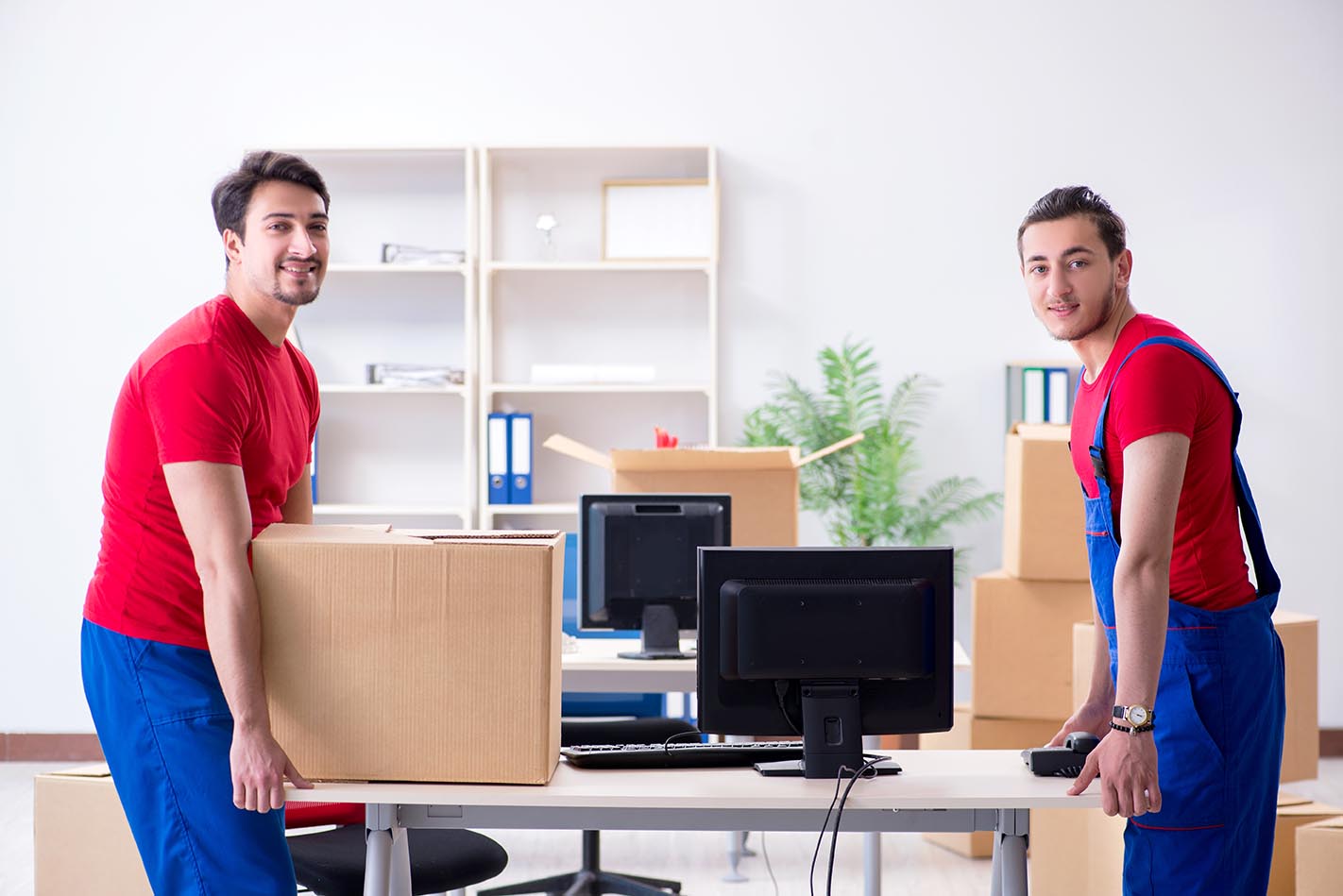 Packing Services
If you prefer to pack your goods but want someone else to do the heavy lifting, this interstate removalists Sydney service will only quote packing and moving. This is the cheapest option for people who want to do it themselves.
Piano Movers Adelaide to Sydney
This interstate removalist service provides a quote for piano moving. The company you choose must have experience transporting pianos, as they are one of the most fragile and complex items to move. The advantage of this service is that they specialise in piano moving and can handle climbing stairs or riding lifts during the transfer.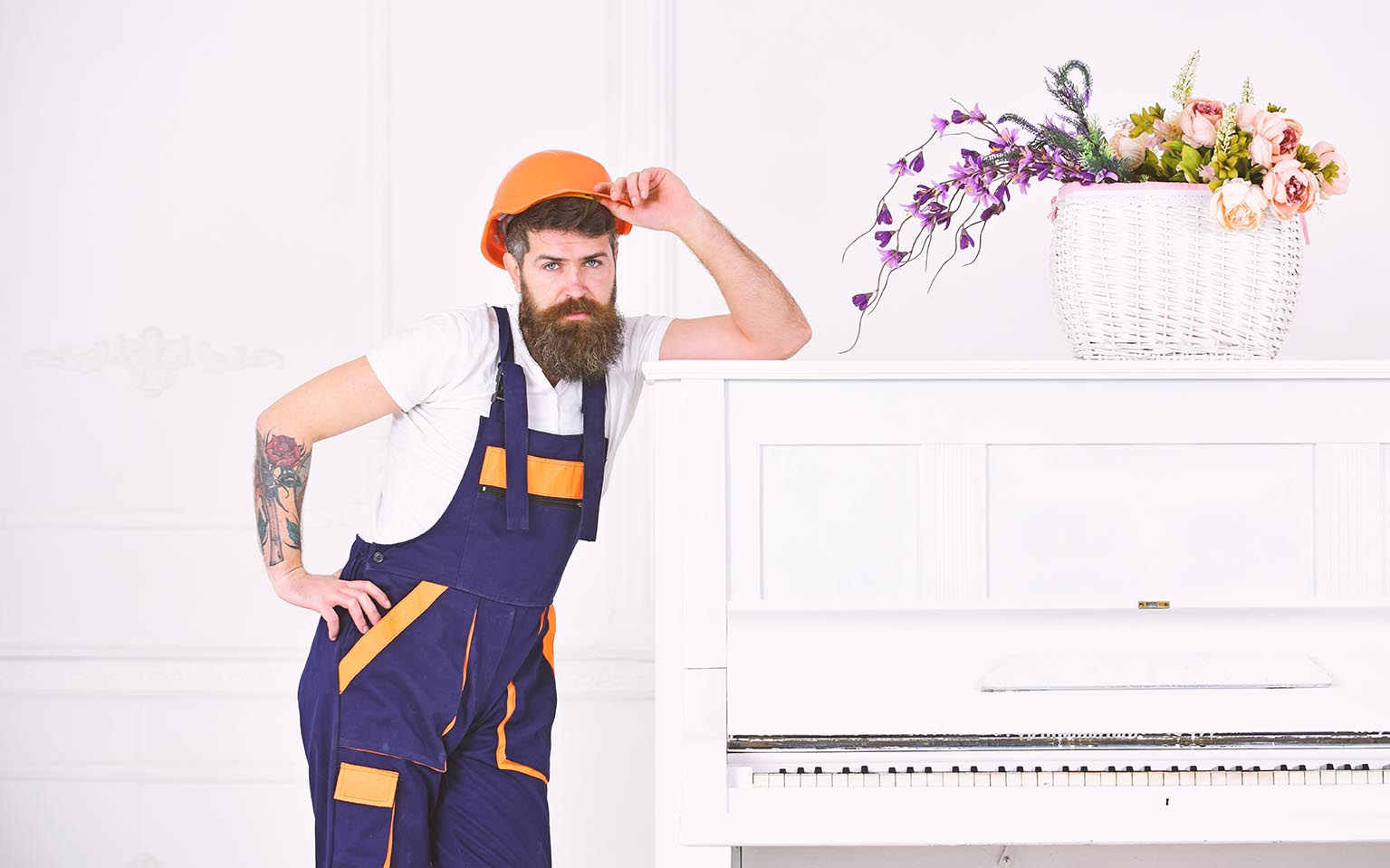 Removals Storage
When you need a place to store your items in between moving house, this service will quote the cost of keeping your goods. It's essential to get quotes from multiple companies as storage rates vary considerably. Be sure to check the time limit on how long you need storage, as many Adelaide remiovalist service companies offer discounts if you only store for a short time.
Why Should You Move to Adelaide?
The city has a pretty good life. The weather is excellent, and the people are friendly. It's close to some beautiful beaches on the coast if you want to get out of the city for a day trip. It is also located just three hours away from Kangaroo Island, offering excellent wildlife-watching experiences. There are many museums, galleries, live music venues, and festivals in Adelaide all year round.
Adelaide is widely recognised for its many cafes and restaurants. So if you want to work in the food & beverage industry, this is a place where you can find many part-time or casual job opportunities. There are pretty many retail jobs available here too.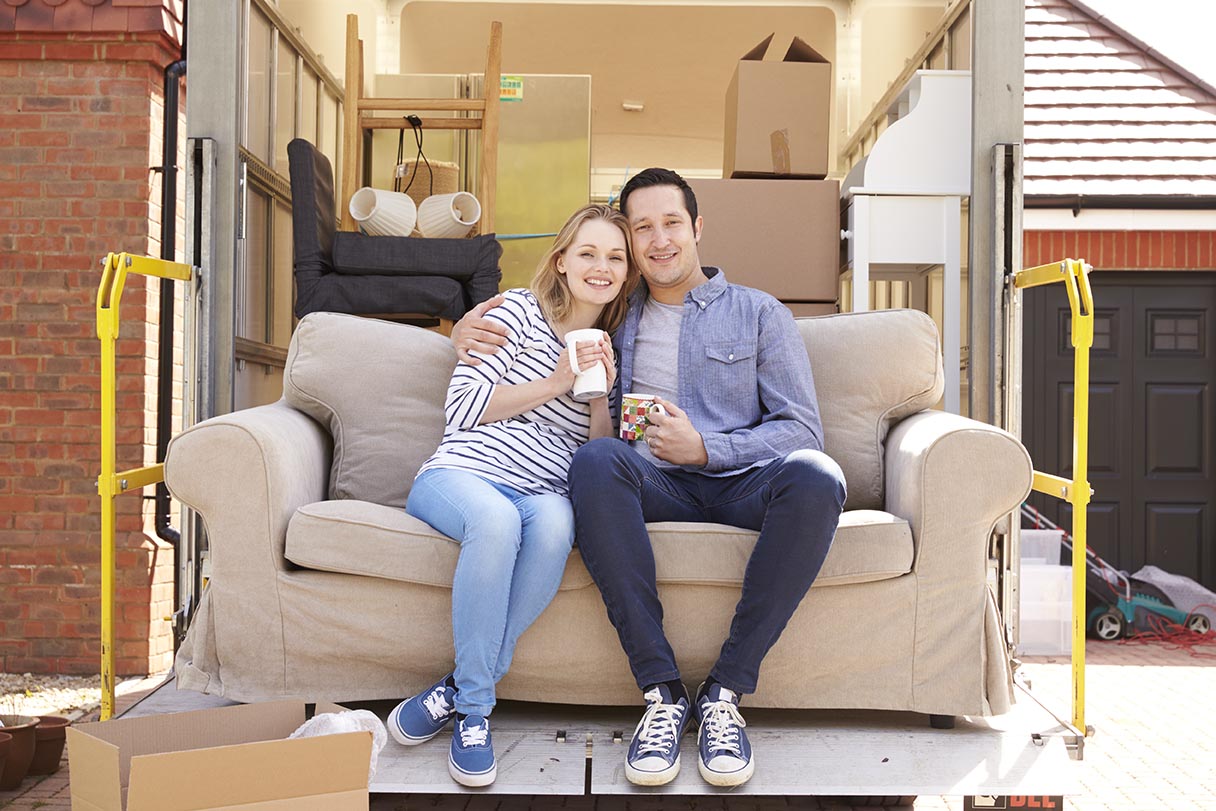 Adelaide has a solid IT sector. So if you have knowledge and experience in the industry, you can find some great job opportunities here. There is also a lot of banking & finance jobs available here. And many big companies like Boeing, Volkswagen, Airbus have recently opened up offices here.
Adelaide is a major tourist destination, with many international tourists visiting this place each year. So there are lots of part-time or casual jobs available throughout the year, working as tour guides, waiters/waitresses, cashiers at retail shops, etc.
There is a huge number of people who work from home in Adelaide. You can find many job opportunities online by searching on Google for "work from home". There are also quite a few companies that offer telecommuting jobs.
Frequently Asked Questions About Interstate Removals
What do interstate removalists do? An interstate removals expert from Sydney to Adelaide will pack and/or move your goods from one location to another within Australia. For example, you can get an interstate removal company to service Sydney or Brisbane, and they'll bring your possessions across the country.
They come in various sizes, from small homes to large businesses. Most interstate removalists from Sydney to Adelaide have purpose-built trucks with low loading decks and excellent internal space for securely packing boxes and furniture.
All interstate removalists should have transit and public liability insurance to protect you and your belongings. They also need to hold a current license issued by their state authority (e.g. the Victorian Country Licensing Authority).
Many interstate removalists work on an appointment-only basis. Still, those that do offer an emergency move-out service Sydney to Adelaide will usually send trucks out at any time of the day or night.
Ensure they have proper insurance and look for quality references from customers in your area. Ask them how many trucks and workers they'll send for your move from Sydney to Adelaide, how long it will take, and what sort of packing and unpacking services they offer. It's always good to get a few written quotes and then read the fine print carefully before signing a contract.
Recent Removalist Reviews Near Sydney To Adelaide
Best Removalists service I ever had. we request 5 removalist quotes and this moving company was the best.
Best Removalist service I have used. Very friendly and professional. Went above and beyond to make sure my young son and I had the perfect move. Helped set up beds at new house and put furniture in place. Highly recommend them and would definitely use them again.
YYY Removalist I would like to thank the whole team for their outstanding job.
On behalf of my family and myself I would like to thank the whole team for their outstanding job. Especially, their efficiency and quality of work. You will be so happy with their service and reasonable prices. I highly recommend them to every single person who wants to be stress free.
Safe Removalist Fantastic Team
Fantastic team. There was complications on my side with dates and I had to push back and then have a later session and they were fantastic. When they got here the boys mean business. David and AJ are fantastic and have a good system in place together that makes them moving quick and easy. They offered to hook up our washing machine and lifted our super heavy fridge and glass dining table. Honestly couldn't commend them enough! Great service – reasonable prices – and good communication.
Fair & Square Removals Excellent Service
We have used fair and square movers twice now and the experience both times has been excellent. Most recently we had Joe leading the team who would excel in whatever vocation he chose. Polite, well spoken and mannered. Extremely customer focused and you can trust him with your furniture, and in and out of the house. Aside from the smooth move, the pre service and post of dropping and picking up materials is excellent.
Gold Line Removals All in all great service at good value.
Great work by goldline. Turned up right on time and were swift and careful in packing my apartment into the truck. My sofa was a bit too long for the new apartment but they made quick work of getting it up over the balcony. All in all great service at good value.
Quick & Easy Removalists Sydney A very professional service that I am happy to recommend to others.
After 30 years in the one house it was not easy to pack up and move to another state and capital city. From the first phone call a month ago to the safe delivery of our goods last night, Quick and Easy Removals did a great job. The office team were very helpful and patient with all my questions, while the removalists, Dani and Steve were excellent. A very professional service that I am happy to recommend to others.
AAA City Removalist Sydney The best removalists I have ever used.
The best removalists I have ever used. They were on time, knew exactly what to do and what they were doing. Handled my belongings with care and the move could not have gone any better. Highly recommended.
Unbeatable Removals We will definitely be using them again!
Unbeatable Removals is the best removalists we have ever used! They made the process so easy and smooth. The were on time and very professional. The looked after our items with care and we had no one thing damaged (which is very rare)! We will definitely be using them again!
V-Move Removals Great Experience
V-move was recommending to me by a friend who said that they had used the company more than once, and after moving with them, I understand why. I have used removalists in the past with mixed feelings, but the team from V-move was great. I had to reschedule, and they took it in stride with no hassle. When the guys showed up with the truck, they were friendly, hard-working, quick, and careful.
JB Removals Great Experience
Nice wok boys! Had a great experience moving our 4 bedroom home today. Had 3 guys (sorry forgot their names) they were polite at all times also took great care of our belongings with very difficult access and also some heavy louges and piano. We went for the premium package! Highly recommend
Proficient Removals Amazing service from the very start.
Amazing service from the very start. I requested a quote through Oneflare and was bombarded with responses from removal companies. Proficient Removals were the only company that provided a useful quote, didn't try to pressure me into booking and took the time to explain how they would bring wrapping to protect furniture. The move itself went great and the guys were so careful with everything, not a single furniture casualty! Highly recommend!
Ckinterstate furniture removals Amazing Service
Both Maddie and Garry were wonderful to deal with. Although Our move was small (from Sydney to Gold Coast) it was honestly the most professional and painless experience. I could not recommend these guys highly enough. The price was amazing, service was even better!! They deserve nothing but success. Thank you both for your professionalism and we wish you every success in the future.
On-Time Removals Great team, efficient and careful.
Great team, efficient and careful. These guys arrived on time, incredibly careful with all of our furniture and took time to wrap and protect each piece carefully. Friendly and accommodating of all requests. Provided a large truck to fit a large number of items. Thanks, guys Strongly recommend
Adam Rucinski-Stanek
Sydney
Moves And More Great Experience
I thought the truck was a bit big lol but they actually estimated our 4-bed house furniture really well. We used all of the space and we're lucky that they knew what they were doing
A1 Removalists Sydney Great Service
Thank you Lorans and Joni for helping us with our move! They got to us on time and took time to calculate how to pack our stuff. We had a lot of stuff and they meticulously packed room by room and provided hanger boxes for clothes which made our move much easier. They safely wrapped our electronics and fragile items and filled up the whole truck so that we had barely anything left to take by ourselves. Our full 2 bedroom apartment took about 9 hrs to pack, disassemble furniture, move out and move in and reassemble furniture. Overall, great service and smooth moving experience, highly recommend, would use again.
We Move Sydney The boys took the most care of my items and were very professional.
I have moved many times before. And these guys are very fast and efficient. The boys took the most care of my items and were very professional. They wrapped my items in blankets. No damages were made. And the way they packed the truck was astonishing!! The only removalist company I will be using from now on.
Lynns Removals Great Services
The best moving experience we have ever had! John and Dylan were fabulous nothing was a problem they were awesome! Professional and friendly. We will definitely book Lynn's again, they also have a great range of other services for storage, junk removal etc