Sydney Piano Removals Services
Pianos are large, heavy, and delicate pieces of furniture that can be extremely difficult to move, even for experienced movers. That's why it's important to hire reputable and experienced piano removalists when you're moving house. Our piano removals services are second to none in the industry. We the best removalist company to call in moving a piano.
Why Choose
Industry Top 5 ?
There are many things to consider when hiring a piano removalist, such as experience, reputation, price, and insurance. Industry Top 5 can connect you with the best piano removalists in Sydney, so you can be sure your piano is in safe hands.
Reliable and Professional
When it comes to moving your grand piano, you want to be sure that it's in safe hands. Industry Top 5 only works with the most experienced and reputable grand piano removalists, so you can be confident your grand pianos will be moved safely and securely.
Affordable and Competitively Priced
We understand that moving house can be a costly exercise, so we offer competitively priced quotes from our partner piano removalists. Compare the best prices and service quotes for piano removals today.
Fully Insured
All of the piano removals firms we work with are fully insured, so you can be confident your piano is covered in the event of any damage. Grand pianos are expensive items, so it's important to make sure they're properly insured and handled only by professional piano removalists.
Save Time and Money
Get quotes from the best piano removalists in Sydney and save time and money when moving pains. Use our online form to get started with a piano relocation in Sydney NSW today. You don't need to spend hours calling around trying to find a reputable piano removalist.
Read Honest Reviews
Check out our reviews from happy customers who have used piano removals services and hired professional piano removalists. You can find honest reviews from real customers of proper piano removalists and this will help you choose the best piano movers for your needs.
Hiring a Professional Piano Removalist is Worth the Investment
You know how much your instrument means to you if you are a piano owner. Whether it is a beautiful grand piano or an antique upright piano, having it in your home brings joy and comfort to you. But when it comes time to move house, moving your beloved piano can be daunting and stressful.
That's why it's crucial to hire a reliable and reputable piano removals firm that can take care of everything for you, ensuring your piano arrives at your new home safe and sound.
There are many benefits of hiring a upright piano removalists, including:
1. Piano removalists have the experience and expertise to move your upright piano safely.
2. Piano removalists have specialised equipment and tools to transport your piano securely.
3. Piano removalists understand the importance of your piano and will treat it with care and respect.
Piano removals firms also provide other removal services, such as: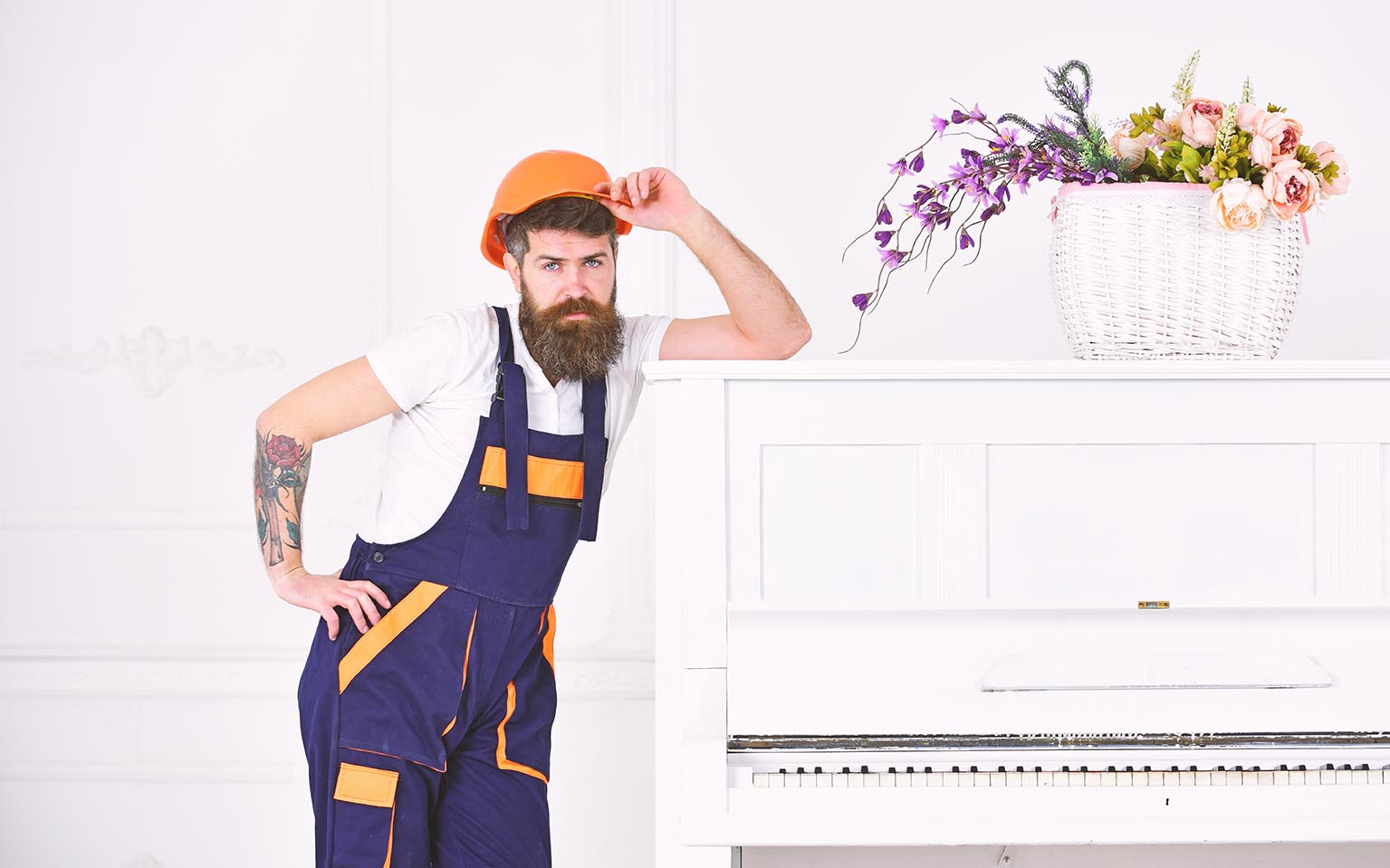 Office Removals 
Employees may want to move to a new place because they want to change their surroundings or outgrown their current location. It may not be easy to move an entire workplace. To ensure that the things being moved don't get hurt, you should hire a removalist company that knows how to move desks, chairs, and files without damaging them while offering excellent service.
House Removals
There are many things to think about when you're moving house, such as packing all your belongings, organising transport, and ensuring everything arrive at your new home safely. The last thing you want to worry about is damage to your furniture or possessions. Hiring professional removalists and piano movers who are experts at moving pianos will take the stress out of moving house and ensure your belongings are moved safely and securely.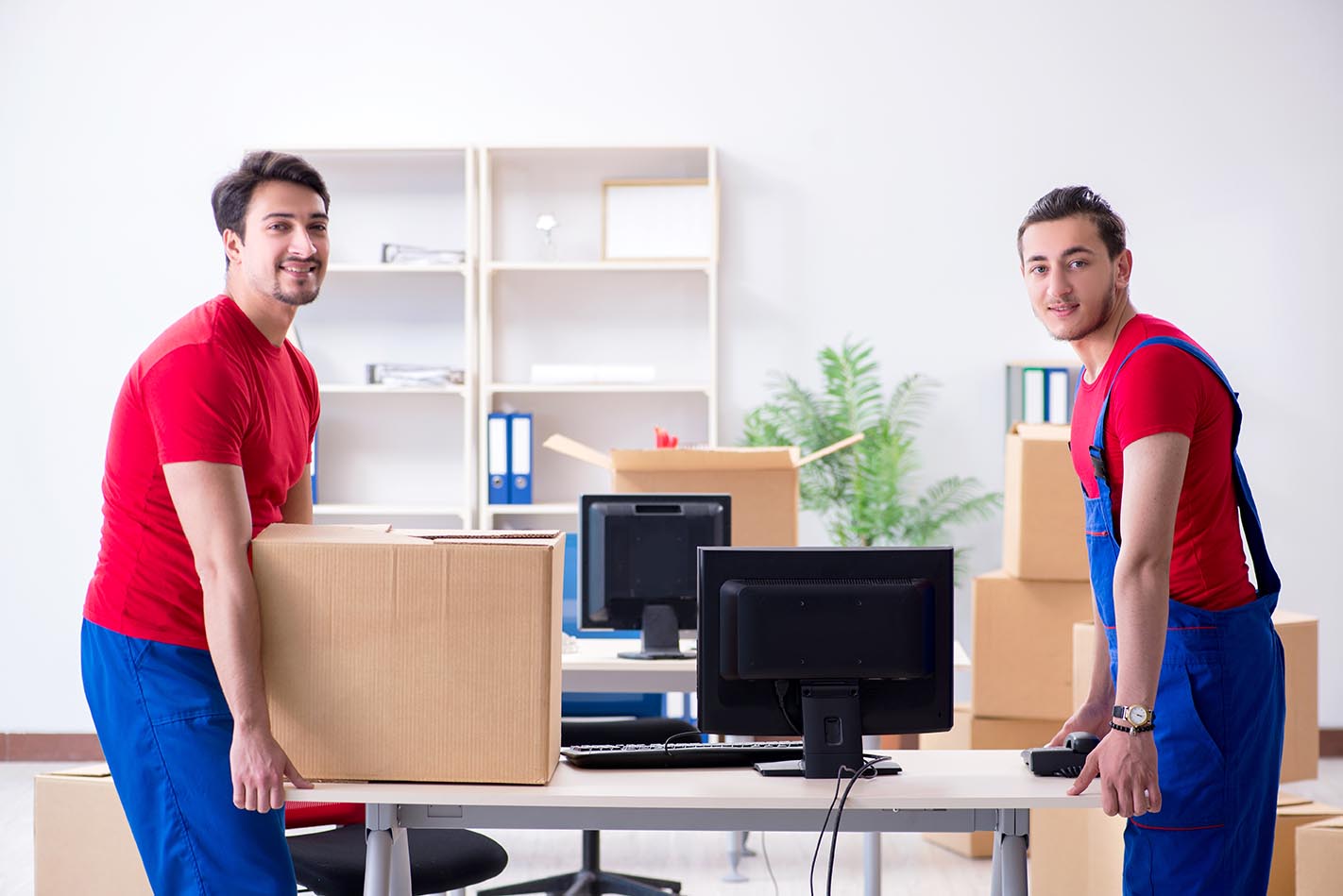 Removals Storage
If you need to store some of your belongings while moving house or office, then hiring a storage service is a great option. Removalists in Sydney can pick up your belongings and store them safely until you're ready to move them to your new home or office.
Packing and Unpacking Services
People who hire removalists can get cheap and efficient service no matter how far they move. They'll take care of everything from packing boxes to putting your things in your new home. This service is excellent for people who don't have time to pack their things. On the other hand, valet unpacking refers to the removalists unpacking your things and putting them in the correct rooms after moving.
Furniture Removals 
Hiring a furniture removalist is a great way to ensure your furniture is moved safely and securely. Removalists in Sydney have the experience and expertise to move large and heavy pieces of furniture and delicate and fragile items. They will also take care of disassembling and reassembling your furniture if necessary.
Interstate Removals
Hiring an interstate removalist is an excellent option if you're moving to another state. They will pick up your belongings and transport them to your new home, wherever it may be. They also have a network of storage facilities across Australia, so you can rest assured your belongings are in safe hands.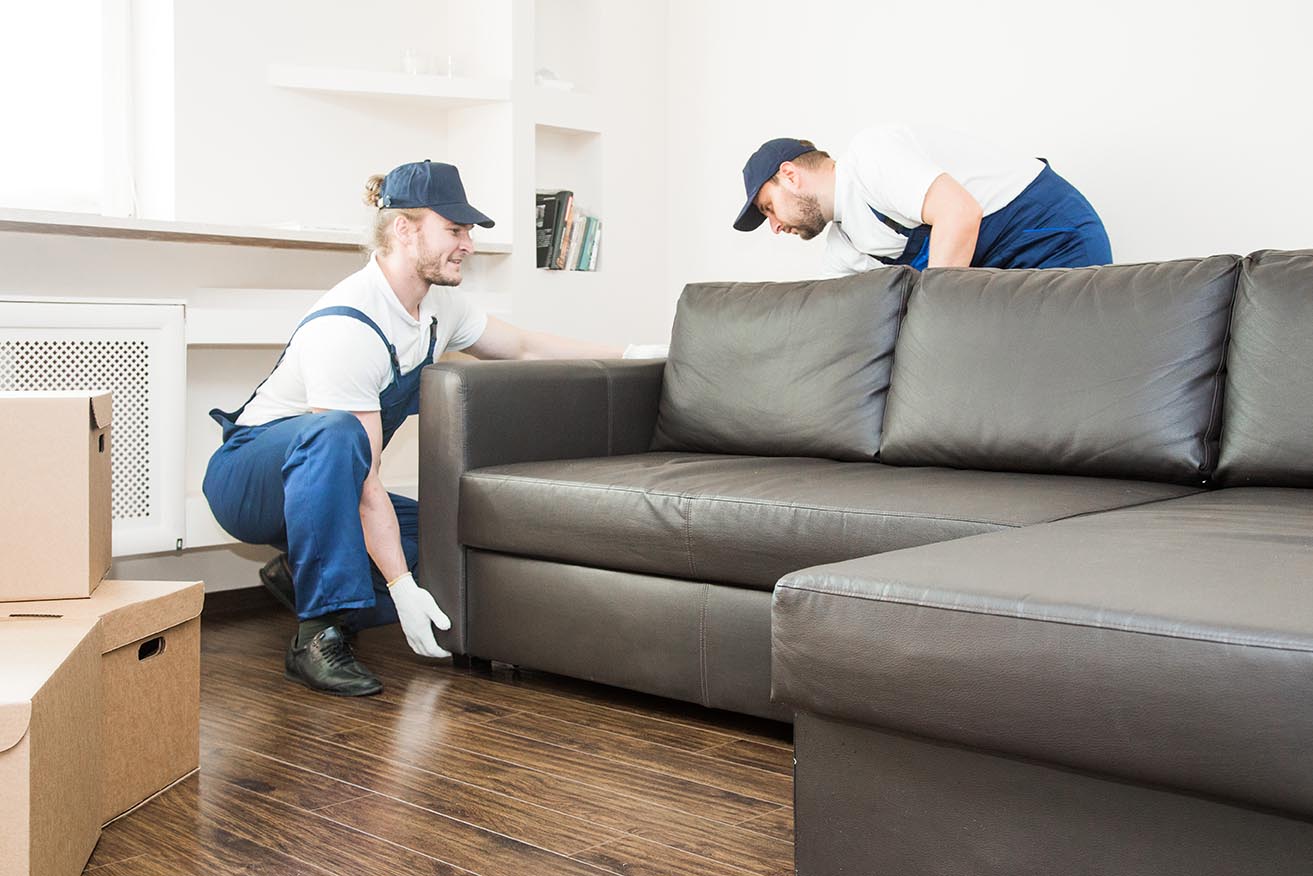 About Sydney
Sydney is a lively and cosmopolitan city with many different people and cultures. The city has a lot of different types of people living there, from people who live on the beach in the eastern suburbs to people who live in the town itself. There's something for everyone in Sydney, which makes it one of the world's most pleasant cities to live in.
This means that Sydney has a mild climate, with warm summers and cool winters. The city has a wide range of weather, from hot and humid summers to cold and wet winters. 
Sydney has a lot of public transportation options, like buses, trains, ferries, and light rail. The city also has a lot of major roads that connect it to other parts of Australia, such as the M1 Pacific Motorway, which runs through the town. Sydney is a big city in Australia, so if you're moving there from another part of the country, plan your transportation carefully.
It's a city with many things to see and do, from famous landmarks like the Sydney Opera House and the Harbour Bridge to more minor things like Manly Beach and Bondi Beach. City: There are also a lot of places to eat and drink in the city. People in Sydney have a lot of different interests and hobbies, so there's something for everyone.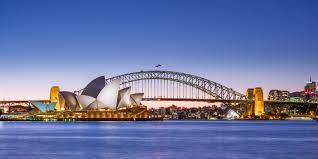 Frequently Ask Questions About Piano Removalists
The cost of hiring upright piano removalists varies depending on the size and weight of the piano, as well as the distance it needs to be transported. Removalists usually charge by the hour, so it's a good idea to get a quote before hiring them.
It usually takes around two hours to remove a piano from an average-sized house. However, the time it takes can vary depending on the size of the piano and the difficulty of accessing it.
Yes, you'll need to ensure that your piano is properly secured before the removalists arrive. This involves wrapping it in blankets or padding and securing it with straps. You should also remove any loose items from the piano, such as sheet music or pedals.
The best way to move a piano is to hire professional movers who have the experience and expertise to do it safely. They will have the necessary equipment to move the piano without damaging it.
There are a few different ways to find the best piano removalists in Sydney. You can ask friends or family for recommendations, or you can search online for reviews. You can also contact the Australian Piano Association for a list of reputable removalists.
Recent Removalist Reviews Near Sydney
Best Removalists service I ever had. we request 5 removalist quotes and this moving company was the best.
Best Removalist service I have used. Very friendly and professional. Went above and beyond to make sure my young son and I had the perfect move. Helped set up beds at new house and put furniture in place.
YYY Removalist I would like to thank the whole team for their outstanding job.
On behalf of my family and myself I would like to thank the whole team for their outstanding job. Especially, their efficiency and quality of work. You will be so happy with their service and reasonable prices.
Safe Removalist Fantastic Team
Fantastic team. There was complications on my side with dates and I had to push back and then have a later session and they were fantastic. When they got here the boys mean business. David and AJ are fantastic and have a good system in place together that makes them moving quick and easy. They offered to hook up our washing machine and lifted our super heavy fridge and glass dining table. Honestly couldn't commend them enough! Great service – reasonable prices – and good communication. They called early to double check and clarify everything.
Natalie Schumacher
Blue Mountains
Fair & Square Removals Excellent Service
We have used fair and square movers twice now and the experience both times has been excellent. Most recently we had Joe leading the team who would excel in whatever vocation he chose. Polite, well spoken and mannered. Extremely customer focused and you can trust him with your furniture, and in and out of the house. Aside from the smooth move, the pre service and post of dropping and picking up materials is excellent.
Richard Jaffray
Blue Mountains
Gold Line Removals All in all great service at good value.
Great work by goldline. Turned up right on time and were swift and careful in packing my apartment into the truck. My sofa was a bit too long for the new apartment but they made quick work of getting it up over the balcony. All in all great service at good value.
Mark Thomson
Blue Mountains
Quick & Easy Removalists Sydney A very professional service that I am happy to recommend to others.
After 30 years in the one house it was not easy to pack up and move to another state and capital city. From the first phone call a month ago to the safe delivery of our goods last night, Quick and Easy Removals did a great job. The office team were very helpful and patient with all my questions, while the removalists, Dani and Steve were excellent. A very professional service that I am happy to recommend to others.
Denise Miller
Central Coast
AAA City Removalist Sydney The best removalists I have ever used.
The best removalists I have ever used. They were on time, knew exactly what to do and what they were doing. Handled my belongings with care and the move could not have gone any better. Highly recommended.
Nelson Bedoya
Central Coast
Unbeatable Removals We will definitely be using them again!
Unbeatable Removals is the best removalists we have ever used! They made the process so easy and smooth. The were on time and very professional. The looked after our items with care and we had no one thing damaged (which is very rare)! We will definitely be using them again!
V-Move Removals Great Experience
V-move was recommending to me by a friend who said that they had used the company more than once, and after moving with them, I understand why. I have used removalists in the past with mixed feelings, but the team from V-move was great. I had to reschedule, and they took it in stride with no hassle. When the guys showed up with the truck, they were friendly, hard-working, quick, and careful.
JB Removals Great Experience
Nice wok boys! Had a great experience moving our 4 bedroom home today. Had 3 guys (sorry forgot their names) they were polite at all times also took great care of our belongings with very difficult access and also some heavy louges and piano. I would recommend it to anyone I know needing piano removals.
Proficient Removals Amazing service from the very start.
Amazing service from the very start. I requested a quote through Oneflare and was bombarded with responses from removal companies. Proficient Removals were the only company who provided a useful quote, didn't try to pressure me into booking and took the time to explain how they would bring wrapping to protect furniture. The move itself went great and the guys were so careful with everything, not a single furniture casualty! Highly recommend!
On Time Removals Great team, efficient and careful.
Great team, efficient and careful. These guys arrived on time, incredibly careful with all of our furniture and took time to wrap and protect each piece carefully. Friendly and accommodating of all requests. Provided a large truck to fit a large amount of items. Thanks guys Strongly recommend
Adam Rucinski-Stanek
Southern Highlands
Similar Services To Piano Removalists Near Sydney