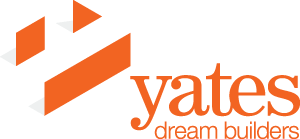 Yates Builders
PO Box 956, SAMFORD QLD 4520, Brisbane
With over 20 years of practical experience in high-end residential construction, Lukas Yates, the Founder and Director of Yates Builders
With over 20 years of practical experience in high-end residential construction, Lukas Yates, the Founder and Director of Yates Builders, has had the pleasure of seeing his company evolve to become a multi-award winning building company driven by his and his team's passion to build luxury homes of quality and distinction in Brisbane. Lukas's early years were spent on the northern beaches of Sydney before his family moved to Brisbane.
FEATURED REVIEW
No Featured Review for this Business
Help others by sharing your experience with this business.
Send Message to listing owner
Yates Builders