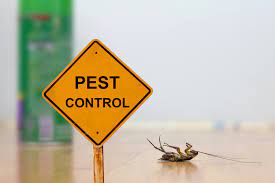 Pest Control Adelaide
195 Grote St, Adelaide SA, Australia
Ace Pest Control is the most famous company for Pest Control in Adelaide. Our team is provided 24 hour and 7 day weeked public holidays too
Ace Pest Control is the best company for pest control in Adelaide. We are removing many types of pests . Our team provided 24 hours and 7 days weekend public holiday too.We are many type of services are available are pest control :
1 Ant Control
2 Spider Control
3 Bed Bug Control
4 Flea Control
For more information we visit my website and other social media just like youtube,facebook,twitter etc. So call us.
FEATURED REVIEW
No Featured Review for this Business
Help others by sharing your experience with this business.
Send Message to listing owner
Pest Control Adelaide