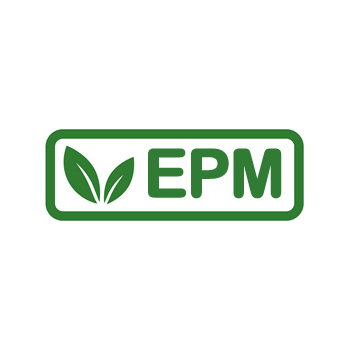 EPM Pest Control Brisbane
level 2/120 Edward St, Brisbane City
EPM Pest Control Brisbane offer quick, eco-friendly and cost effective pest management throughout Brisbane. We'll deliver state-of-the-art & proven solutions that remove pest issues effectively. Our local certified pest technicians give you discreet, reliable and powerful pest elimination solutions that protect residences. Our industry leading pest treatment solutions are offered to both domestic and commercial properties. We bring you a wide selection of safe and effective treatment solutions for insects and pests. If you're troubled by eight legged creepy crawlies, bugged by beetles or frightened by roaches, EPM Pest Control Brisbane cover all types of unwanted pest infestations. A friendly team of pest controllers is ready to assist you whenever you require. To demonstrate how much we really care about our customers our services include a 12-month warranty.
If you have got a problem with any pest, we could assist you.
Domestic Pest Treatment
The worst thing anyone likes to find in their home is definitely an unwanted pests invasion. EPM Pest Control Brisbane specialists remove pests with products and methods which make a minimal effect on our environment. The pest prevention and control solutions our experts offer are quick, safe and reliable. Our domestic pest control treatments are protected by a 12 month guarantee on our expert services. We deliver safe and effective pest treatment and hygiene expert services to families.
Commercial Pest Services
Don't allow unwanted pest and insect infestations spoil your company's reputation. EPM Pest Control Brisbane highly effective and eco-friendly pest control treatments will certainly get rid of your troubles. Pest spread germs that may cause a lot of diseases and other health risks. Most businesses have a zero tolerance policy towards unwanted pests and insects. We provide business enterprises our sophisticated & tailored pest treatment plans. We put together our pest management solutions based on Integrated Pest Management (IPM) principles & practice. Health and safety laws and regulations have highest importance for businesses and establishments. Our experts are very discreet and will complete their work without impacting your business functions or machinery. We look at all the ways pests and insects could get into your building and give assistance with minimizing the odds of it happening. Our technicians provide outstanding pest elimination solutions to a diverse range of business clients such as warehouses, airport terminals, factories, night clubs, bars, restaurants and hospital wards.
Pest Inspections For Your Home
EPM Pest Control Brisbane termite inspections include all the accessible areas inside and outside your home or business. Our inspections are conducted according to strict Australian Standards. We have a number of budget-friendly termite treatment options for every situation. Our pre-inspection timber and timber pest infestation reports will furnish you with such important details as pest activity and loss of structural integrity detected in internal and external areas. Contact us for a free pest control consultation for your home.
Termite Treatments
Termites are little tiny bugs commonly called white ants. They eat wood and cellulose-containing materials such as cardboard boxes and paper. A large number of homes in Brisbane as well as the Sunshine Coast are at risk of termite attacks. Termite baiting stations installed in the ground and over the ground are among the approaches we use to handle termite attacks. Since subterranean termites attack timber, houses constructed with wood material can experience plenty of damage. Repair costs could be minimized with termite home inspections & early detection. Termites will cause severe structural damage and also aesthetic problems if they are left untreated. Right after a home inspection, the technician will present you with an elaborate treatment solution or preventative program and price quote.
This may include things like suggestions for monitoring, baiting systems, soil treatments in addition to termite colony localization and elimination. Termites can secrete themselves in numerous areas that are hard to reach, for example in the land by your property side & in wooden wall structures. The lumber frames & any wood or cellulose around your home supply ample food for these insect pests. Become proactive & keep the termites away from your home by using a liquid perimeter treatment solution. There won't be any two ways about it termites could cause a great deal of destruction and likely destroy houses. Termites could cause expensive structural damage.
Get A Pest Control Estimate
For effective pest control solutions & assured results & satisfaction check with us now. Contact us or call us today and get a totally free estimate. Many thanks for visiting our pest management site & your interest in our pest elimination services. EPM Pest Control Brisbane are ready to help whenever you need us.
FEATURED REVIEW
No Featured Review for this Business
Help others by sharing your experience with this business.
Send Message to listing owner
EPM Pest Control Brisbane