Excellent Removalists Services in Ipswich
Professional movers help you to move with the aid of a team of experienced experts, from packing up your boxes to transporting them securely to your new home. So if you're looking for a stress-free move, be sure to call in the experts!
Why Choose
Industry Top 5 ?
Industry Top 5 provides dependable customer care and high-quality removals services – large or small. We can assist you in finding the ideal Ipswich removalist firm for your specific needs.
Quality and Reliable Services
We have checked each firm for quality and safety, so you may rest assured about your choice. Regardless of whether you need commercial or residential moving services, we'll connect you with a removals firm that can provide a variety of skilled moving choices.
Hire the Best Professional Removalists
Finding a trustworthy removals company isn't always easy – but with Industry Top 5, you can browse through our directory to find the Ipswich removals companies that actual customers have reviewed.
Free Service
Industry Top 5 is where customers can share their moving stories with you. All of our listings are free to browse, so feel free to explore your options today!
Local Removal Furniture Removalists
Finding a removalist company that knows the area well is crucial when you're looking to move locally. Removalists in Ipswich has the local knowledge and expertise to help make your move as smooth as possible.
Ask for Free Quotes
You can ask several companies for free service quotes so that you can compare and contrast their services. Be sure to ask about any hidden fees so you're not surprised when the final bill arrives.
Planning Your Next Move? Be Sure to Hire Removalists in Ipswich for the Job!
People moving house often find it stressful, but there are many ways to make the process much easier. For example, you can hire a removalist company in Ipswich, Qld.
What is a removalist?
All you have to do is get your things ready in advance before time for the big day! Ipswich removalists help people move by packing and loading their items onto the truck and unloading them at their new place. Furniture removalists will also handle any heavy lifting or complex tasks like furniture assembly.
Removalists in Ipswich, Qld, have provided excellent service for years, including affordable rates with no hidden fees! If you're looking for an easy way to move home or office, call an experienced Ipswich removals team today.
When looking for removalists in Ipswich, Qld, it's essential to consider these companies' many services. From an interstate removalist job to office moves, there are many reasons why you might need to hire a removalist.
Below are some of the relocation services in Ipswich and surrounding areas.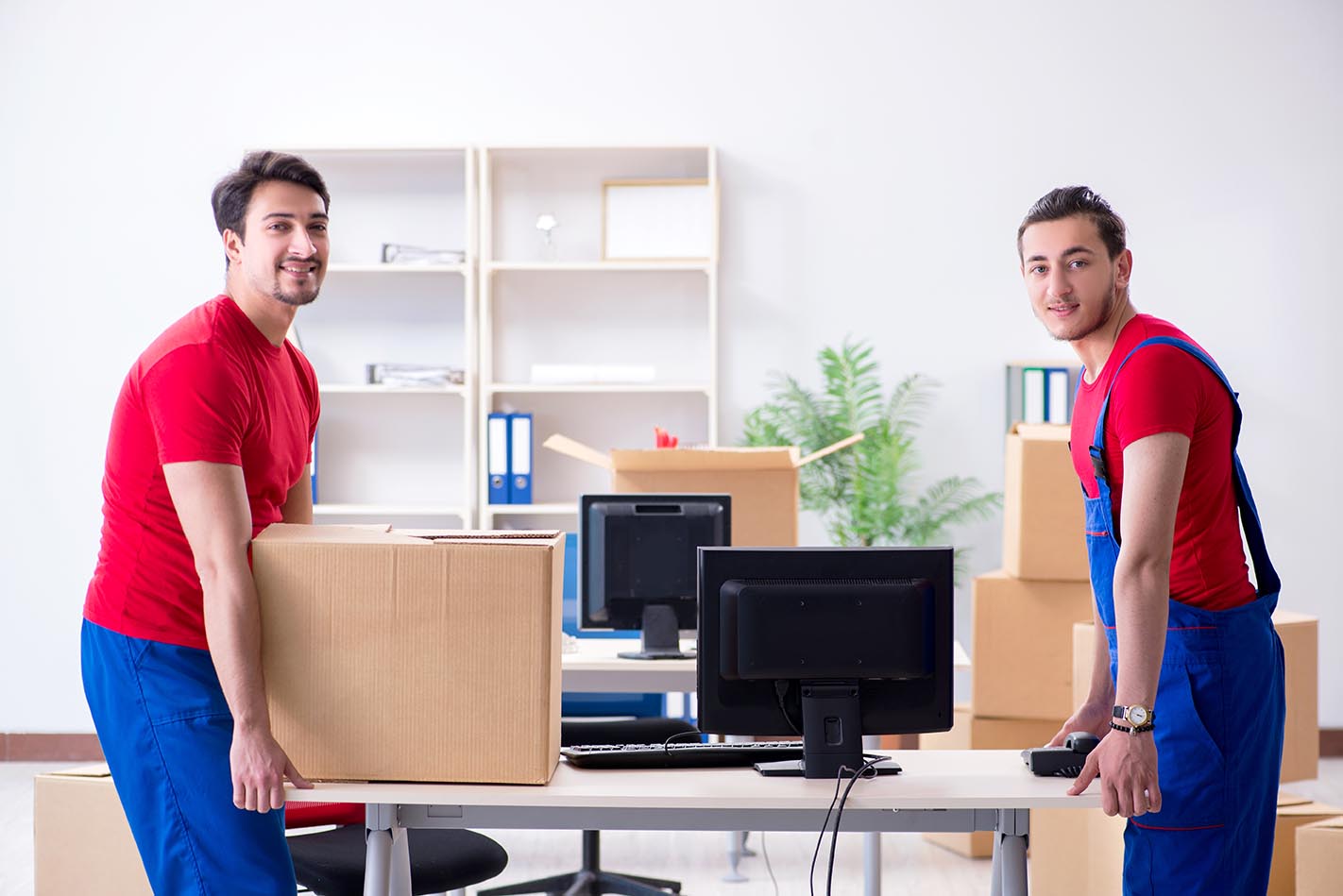 Local or Domestic Removalists
An Ipswich, Qld firm will offer easy and reliable loading services if you're making a short move to another area. Usually, this removalist job is done by individuals and small moving services teams that operate within their local communities. The good thing about local removalists Ipswich, Qld is that they are knowledgeable about their professional service areas and can offer helpful advice, such as good local schools or areas with lower crime rates.
Long Distance Moves
Makes sense for moves over a longer distance (for instance, from Ipswich to Cairns). Larger removal companies are more likely to have the equipment needed for long-distance travel, including specialised trucks and moving containers. The advantage of using a long-distance removalist is that they will take care of all the logistics for you, from removals, packing supplies, packing and loading to unloading and arranging delivery to your new home.
Interstate Moves
Interstate removals offer packing, labelling, crating, and interstate transportation services. They will also be familiar with the different regulations for moving goods across state lines. An interstate removalist job in Ipswich, Qld, requires a lot of coordination on the removalist services, as they will need to arrange for more services than with local or long-distance moves for local removal and other matters.
International Moves
Moving overseas from Ipswich, Qld is a significant milestone for most people. Hiring an international removals company is the wisest choice if you find yourself in this position. These furniture removal companies have the resources needed for worldwide travel, including specialist vehicles, a storage company, and customs clearance knowledge so that the move won't be too much trouble.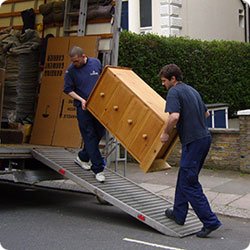 Piano Movers
Ipswich, Qld, companies that specialise in storing and transporting instruments are the only removals, or Ipswich movers qualified to deliver this service. Piano removals companies often offer particular insurance policies that cover such high-value items. It takes great skill and experience to handle a piano, so you need to check if the removals firm or moving services can control this.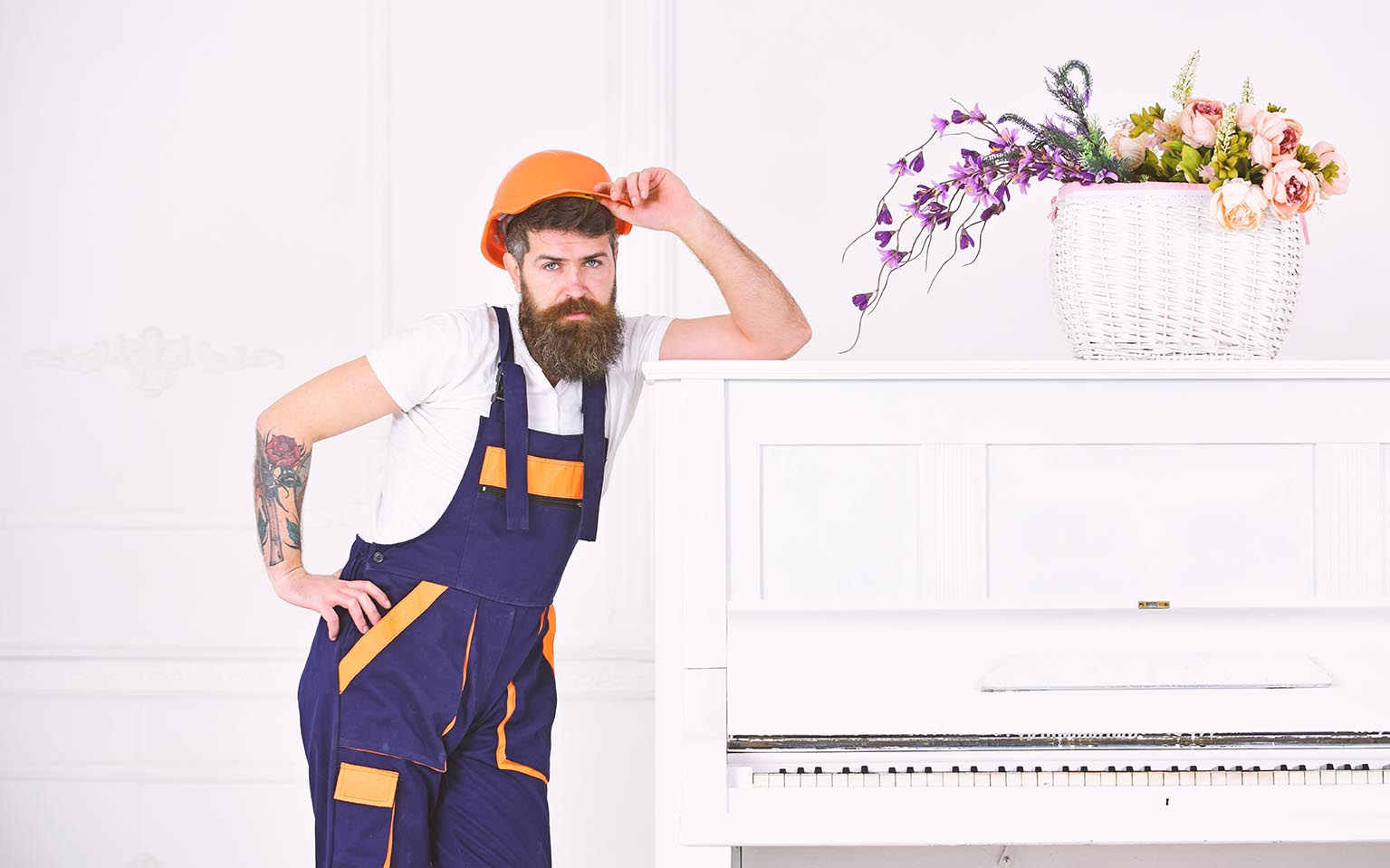 Office Removalists
Business owners who don't have the equipment needed to move their office supplies may hire a commercial moving company for this kind of removalist job. Commercial movers will take care of all your business's relocation needs and deliver efficient packing and furniture removals.
Packing and Unpacking Services
Removalists often offer this furniture removals service to make the moving process easier for their clients. By having all of your belongings packed and unpacked by professionals, you can avoid any stress or accidents that may occur while trying to do it yourself. This type of service works for interstate relocations, moving locally, or moving furniture items to a new house.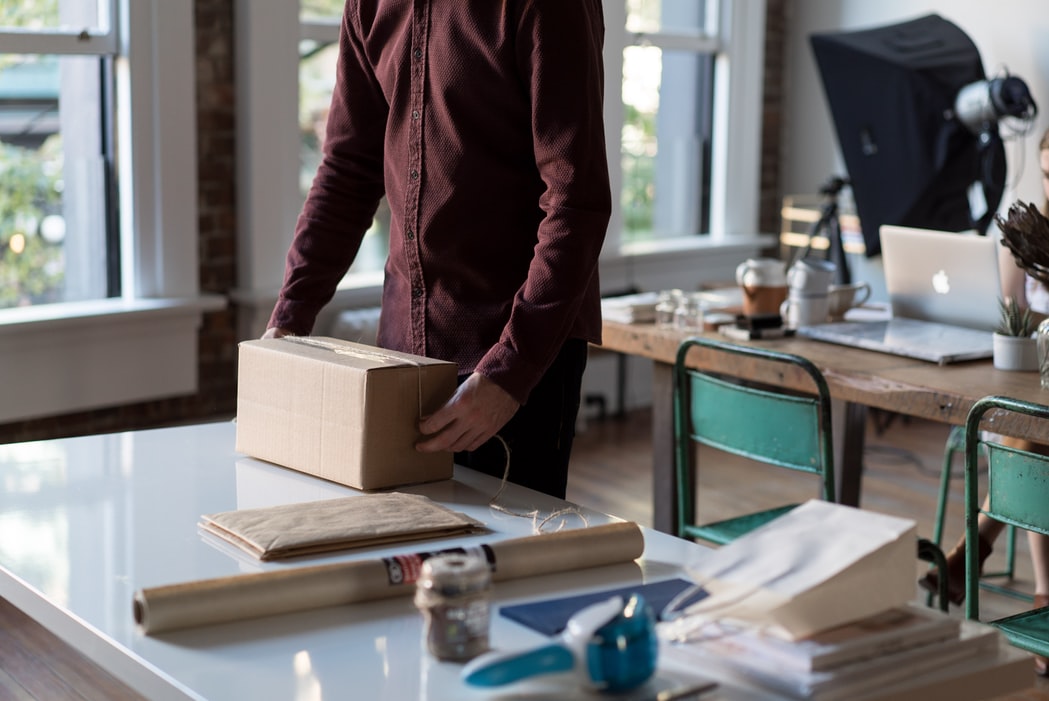 Storage Removals
Sometimes people need to move but don't have their belongings. In this case, a removalist company can offer storage services. The advantage of using a professional storage removalist is that they will have the experience and knowledge to store your belongings in the safest, most efficient way possible. This can be a short-term or long-term solution, and it's a great way to keep your things safe and secure until you're ready to take them home again.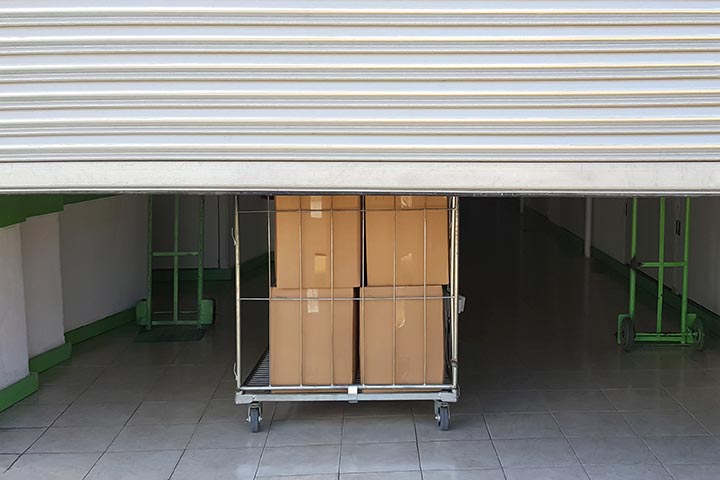 About Ipswich
The Ipswich area is one of the oldest cities in Queensland. It stands out for its charming villages and villages, with their old-fashioned pubs and backyards attached to local restaurants. These are just some things that make Ipswich an ideal business centre, both for people who want to work from home and those who need a company with international recognition.
Schools and colleges are also an attraction of the city. A university, an art institute, and several private schools are all within easy reach of both workers' families and businesses.
A vibrant nightlife can be found in many pubs, bars and restaurants. Most places host live music sessions at least on Saturdays, though this varies widely depending on where you are.
People who want to explore nature can go cycling, walking or horse riding in one of Ipswich's many parks and reserves. There are also camping sites scattered across the area, should you be interested in spending some time away from civilisation.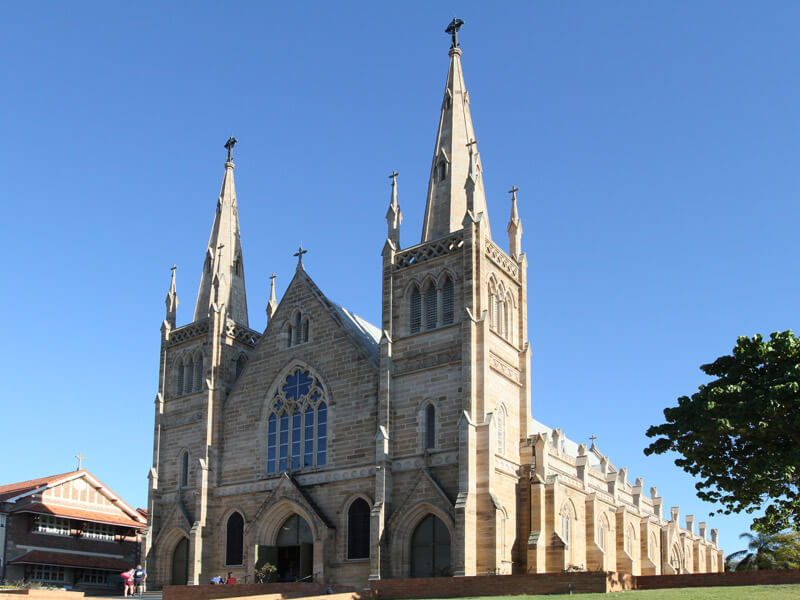 Frequently Asked Questions About Hiring Ipswich Removalists
When you hire a removalist, you must provide them with documents for yourself and your items. You must have valid identification that proves that you are the person who is hiring the removal company. All of your belongings should also be documented.
When moving interstate, it is best to contact the destination state's office of road and transport. You will need to know which items are banned from the streets and if you need to meet any special requirements.
The removalists' liability insurance should be enough to cover the cost of any damage that is done to your belongings. You should ask the company about their policy limits when handling a removalist job and what is not covered by the moving company.
Most removalists will allow you to pack your belongings, but they may have specific requirements that you must follow. Be sure to ask the company about their packing policies before packing your items for a more efficient service.
Many removalist services offer storage services for an additional fee. This fee will usually cover the cost of storing your belongings in a secure facility. You should ask the company about its storage policies before deciding if this is the right option for you.
Recent Removalist Reviews Near Ipswich
Optimove are by far the best removalists i have ever used!
Optimove are by far the best removalists i have ever used! Tony and Razor were great, quick at getting furniture wrapped and carried away, but still very careful. My whole move took half the time I expected, and their friendliness and service made it that much better. No one likes to move homes, but these guys made it so easy, will definitely use again and highly recommend!
Sheldon Rautenbach
The Terrace, North Ipswich
Brisbane Removalists very professional service and great price.
I would highly recommend this company as they were so professional. Wayne was really helpful with the booking, and Rocky and Corey were simply wonderful with the move from Brisbane to the Sunshine Coast – very quick, efficient and careful with our household goods. Best service and great price.
Merrill Cowdrey
Ipswich Tower Central
Mini Movers Amazing Job
I have used Mini Movers a few times, but the outstanding effort they did moving my in-laws has to be commended. The did a amazing job and the move was difficult as they had to do a lot of double handling and lots of walking. They powered through the day with no break and everything was moved without drama.
Melkuin Movers Great Service
Great service. Professional and timely and careful with our items. Both Seb and Mo were both fantastic and recently moved our furniture for us. Nothing was too much trouble and even connected items like washing machine for us. Can not recommend them highly enough.
Janelle Ockenfels
Hope Island
Book a mover Many thanks for a job well done.
Highly professional and friendly movers. I highly recommend Book a mover for fast and reliable service. Many thanks for a job well done. They provided easy and reliable loading and unloading with two experienced removalists.
Leo Edwards
114 Brisbane Street
I recently used them and found the team to be extremely professional though the entire process.
I recently used Brisbane Removals and found the team to be extremely professional though the entire process. The team that moved me on the day arrived on time took great care of my possessions treating it like it was their own. Would definite use them again.
Garth Christian
153 Warwick Rd
I had the best experience with North Sideremoval Sqld.
I had the best experience with Northside. Firstly, the office was super helpful and friendly. Then we had three fit, hardworking blokes – Rob, Chris and Andy do a difficult house move. My wife and I were so impressed with their work ethic and output. Finally, there were no hidden costs, it was exactly as quoted. Will go with these guys again 100%
Premier Removals Fantastic Job
Superstars! Hats off to Michael, Omar, and Jason they did an absolutely fantastic job with our move, and it was tough (moving out of a 3 story walk up) with very difficult access. Turned up on time, took on the stairs without question, and got us moved out and moved in in 1 day. We have no hesitation in Highly Recommending Michael and Premier Removals to our friends, relatives and colleagues – 5 stars
Wayne Tait
Queen Victoria Parade
Giffen Furniture Removals The men doing the move were courteous, quick, and helpful.
I chose Giffen over a number of other removal business I had contacted and dealt with Chris and Jo at all times. I found them quick to respond and always helpful. Stay in touch with them as the move gets closer and ask the questions you need answered so as to be assured that everything is going as planned. They were spot on time to move our goods and delivered them interstate the next day, quicker than I expected. The men doing the move were courteous, quick, and helpful. The price was competitive and I was delighted with the overall service from Giffen. I can't fault Giffen. They are definitely a company you can trust.
Luciana N
Ipswich Post Shop
My dealings with River City removals great.
My dealings with River City removals great. Brendan went out of his way for us on numerous occasions. Matt and Dale were fabulous and nothing was a problem on the day. I would definitely use them again.
Faulkner Removals the men demonstrated good team work with uplift and delivery.
My move was done over 2 households, 10 months apart. Due to building holdups, we also needed storage for a short period. Faulkner Removals made everything go smoothly, and the men demonstrated good team work with uplift and delivery. We were very happy.
Roslyn McKean
Fortitude Valley
All Purpose Fantastic Team
We were recommended APT by our neighbours, and have since recommended them to the people moving into our old place. David Fuller from the Gold Coast team was fantastic, professional and the quote was very reasonable. Two lovely blokes turned up spot on 7 am and had our furniture re-homed into storage in two hours. They were so efficient and careful with our furniture and had a sound knowledge of what to pack and in what order. Couldn't recommend highly enough.
Danielle Searle
Hervey Bay
Expert Removalists Boys were very co-operative and moved our stuff without damaging anything.
Boys were very co-operative and moved our stuff without damaging anything. Very approachable.